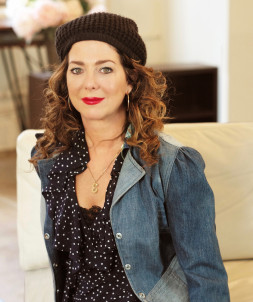 Phone

Office: 646 644-8664
Alixx Schottland
President
Over The Rainbow Entertainment LLC
---
Full Bio
Alixx Schottland is the founder and president of OVER THE RAINBOW ENTERTAINMENT in New York City. OTR selectively nurtures, develops and produces projects that have a socially-minded call to action message, making community engagement and social reciprocity an integral part of the production experience. Inspired by her volunteer work and fundraising efforts at The Door, a drop in center for homeless and at risk youth as well as her role as a youth leader with the Downtown Hunger project, Alixx strives to bring entertainment that speaks to a diverse demographic to the stage and screen. All of the projects that Alixx is involved with have a social impact, give back charity component to them. The ability to pay it forward is an important aspect to her mission with OVER THE RAINBOW ENTERTAINMENT.

As an actor she has graced the NYC stage with recent starring roles in Katie, Hurly Burly and Burn This. She also executive produced and wrote the Off Broadway play Mommy in Manhattan. Alixx truly enjoys the communi
---
Professional Credits

SLAPFACE FILM - Executive producer and actor , LOVE MUSIC SHELTER, a feature film in development - screenwriter and producer, CHANGO, a feature film in development - screenwriter and producer, An Evening with Donald Kempinski, a feature film in development - Executive producer and actor , Mommy in Manhattan, Off Broadway, Actor and playwright, KATIE, Off Broadway - actor, other plays and various TV and Film roles as an actor-
Writer's Group works

LOVE MUSIC SHELTER

Screenplay (Coming of age)

Log Line:
On the street your only home is the song in your heart.

Synopsis:
Sam is a driven, homeless teenager who attends the most dangerous school in the city. Metal detectors and backpack checks each day guarantee a high level of anxiety. Her once privileged alcoholic mother Lila is unreliable but full of love. Their close bond helps them make it through many of life's 'out of their control' challenges. Eviction is a recurring theme in their life. Lila's drinking gets her fired AGAIN, and they resort to BUSKING (singing on the street for money) to survive.They retreat to Far Rockaway beach for the summer, finding shelter under the boardwalk. When Sam's overworked Principal comes bearing exciting news -- that Sam has been accepted into a prestigious performing arts school -- Sam knows that a good education is her ticket out. She becomes more determined than ever to achieve a better life. The new charter school provides its own set of challenges. Sam is recognized as an amazing singer but fitting in with the 'normal kids' and hiding her homelessness is trickier than expected. She is most comfortable expressing her feelings through music. We see the stark contrast between the warm luxury of the TriBeCa moms as they get their children ready for school and Sam's life navigating the shelter system and city streets.

Mommy in Manhattan

Stage play, TV Movie (Drama, Romance, Family)

Log Line:
The days of the unkempt mommy are over.....

Synopsis:
https://www.overtherainbowentertainment.com/mommyinmanhattan-about

CHANGO

Screenplay, TV Movie (Drama)

Log Line:
A YOUNG BOY AND HIS FAMILY MOVE FROM HARSH CIRCUMSTANCES IN PUERTO RICO WITH DREAMS OF A BETTER LIFE IN AMERICA. INSTEAD, THEY FIND A NEVER ENDING CYCLE OF DRUGS, VIOLENCE AND FAMILY SACRIFICE.

Synopsis:
MID 90'S, NYC; THE YOUNG BOY BECOMES A FEARED AND REVERED DRUG LORD NAMED CHANGO. HE LANDS IN PRISON WHERE A SERIAL RAPIST BEFRIENDS HIM AND WITH CHANGO'S HELP AND COUNCIL THEY PLAY A KEY ROLE IN THE EXONERATION OF THE 5 INNOCENT BOYS KNOWN AS THE CENTRAL PARK FIVE.