2018-2019 Board of Directors

Simone Pero, President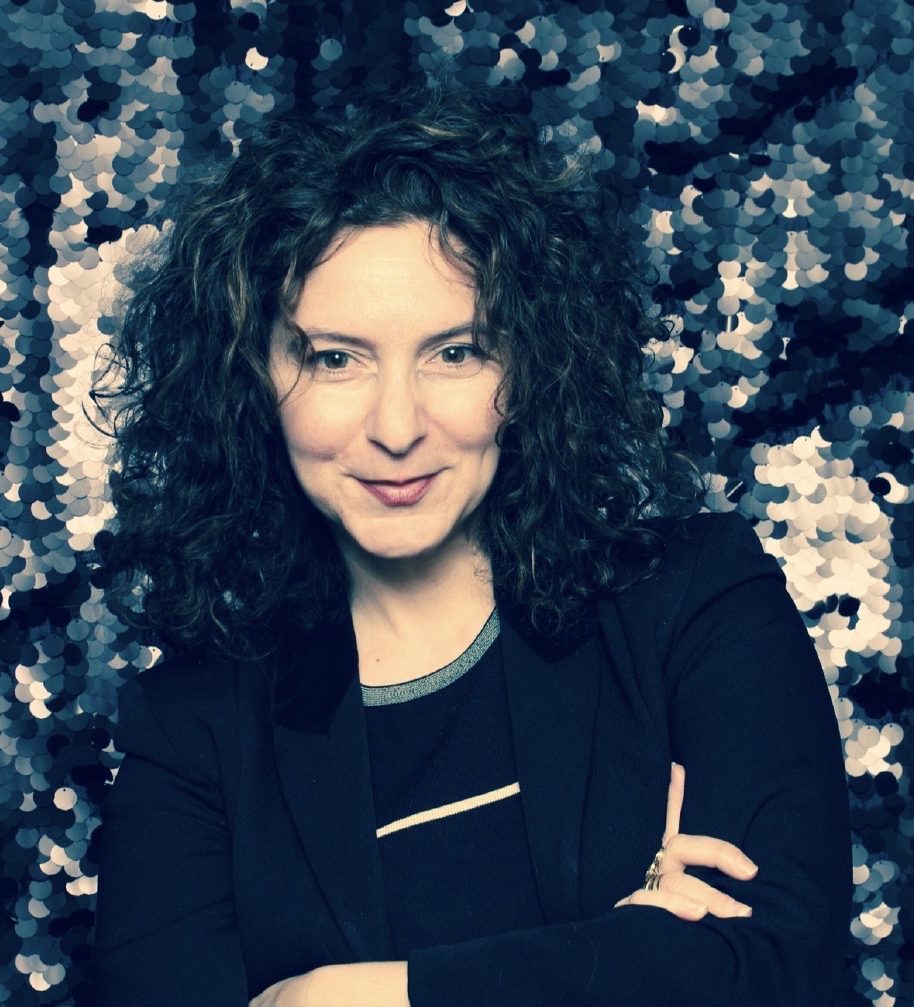 Simone Pero is the founder of For Impact Productions, a social impact film marketing and production company. She is currently a producer of the highly-acclaimed Emmy-nominated film The Tale, starring Laura Dern, Ellen Burstyn and Common and Simone is leading the film's ground-breaking outreach campaign around the world (dir. Jennifer Fox; distributed by HBO Films; U.S. Dramatic Competition, Sundance 2018). Simone is also an Executive Producer on Tom Donahue's This Changes Everything with Geena Davis. Simone's other most notable film projects include A Woman, A Part with Maggie Siff; The C Word with Morgan Freeman; A Woman Like Me with Lili Taylor; and Matt Heineman and Susan Froemke's Escape Fire: The Fight to Rescue American Healthcare. Simone's penchant for issue-driven film began as producer of Alice Elliott's award-winning documentary Body & Soul: Diana & Kathy. In addition to her producing work, Simone is on the leadership team and faculty at the Stony Brook Killer Films MFA in Film program. Previously, Simone was Vice President for Corporate Communications at MTV and Director of Communication and Marketing at Rainbow Media/Cablevision (now AMC Networks). Prior to joining the media and entertainment industry, Simone's career began in public policy and national politics.
Christine Bragan, VP of Development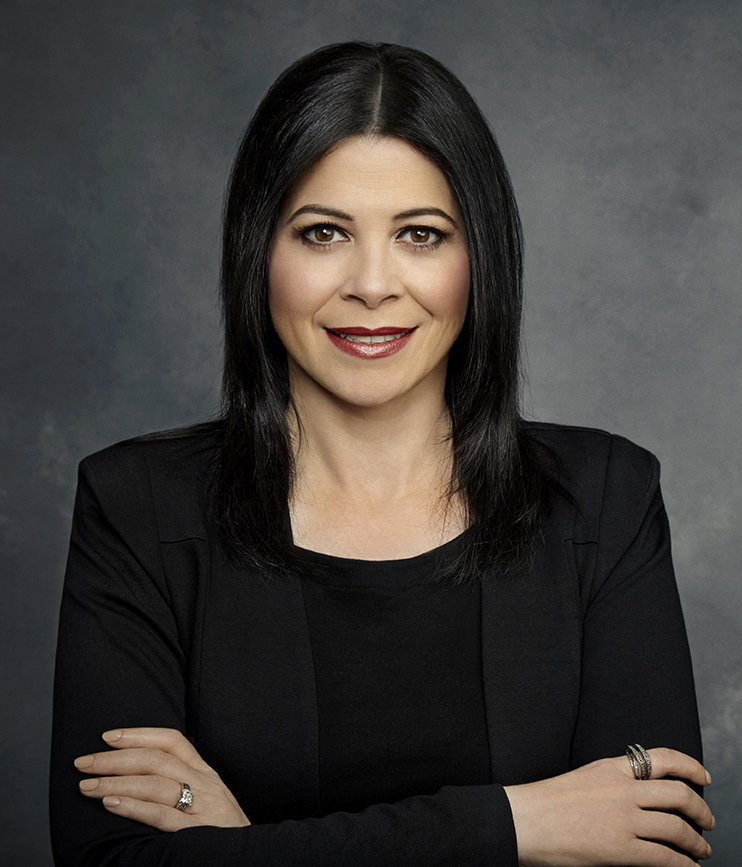 As Vice President of Corporate Marketing and Communications for AMC Networks, including AMC, BBC AMERICA, IFC, SundanceTV, WE tv and IFC Films, Christine Bragan is responsible for the development and oversight of corporate and industry marketing and public affairs initiatives; trade and promotional activities and events; CEO and executive presentations and appearances; and the management of special cross-divisional projects. In this role, she also supports the communication and marketing efforts for all of the AMC Networks brands and spearheads the company's marketing presence at national trade shows. Ms. Bragan is an active member of the Academy of Television Arts & Sciences, Women in Cable Telecommunications and the National Association for Multi-Ethnicity in Communications (NAMIC). She is a graduate of CTAM's Executive Management Program at Harvard Business School and was named a Next Generation Leader by NAMIC; one of the top 25 local leaders in the fight against HIV/AIDS; one of CableFAX's Most Influential Minorities in Cable and CableFAX's Women on the Move. 
Margarita Sophia Cortes, VP of Communications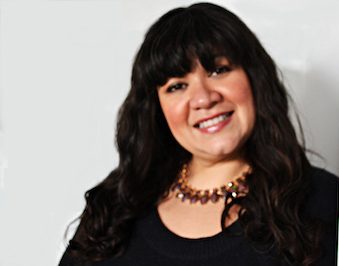 Margarita Sophia Cortes is an entertainment publicist whose career began in 2000 at PPV coordinating PR efforts for award-winning programs and critically acclaimed specials. In 2005, she joined JGPR agency to oversee dozens of indie film and DVD campaigns ranging from Robert Greenwald's Walmart: The High Cost of Low Price and Morgan Spurlock's Super Size Me to Robert Klein: The HBO Specials and Sex and Lucia to Dirty Dancing: The Limited Edition. In 2009 she established MSophia PR and led campaigns for Stieg Larsson's The Girl With The Dragon Tattoo, The Girl Who Played With Fire and The Girl Who Kicked The Hornet's Nest; the award-winning documentary, Restrepo; the critically acclaimed Starlet, The Deep Blue Sea and Any Day Now and Oscar® nominated Monsieur Lazhar.
Destiny Lilly, VP of Membership
Destiny Lilly is the owner of Destiny Casting, a boutique casting company specializing in short film and video projects. Over seven years in casting, she has cast more than 150 commercials and branded video projects. She is the Casting Consultant for the Live Action Short Film Program at SVA where she mentors graduate and undergraduate students. She recently cast the short film A Poet Long Ago, written by journalist Pete Hamill and directed by Bob Giraldi, which premiered at The Hamptons International Film Festival. While serving on the NYWIFT programming committee, Destiny has produced programs on topics including casting independent films and film festival programmers. She is a graduate of Emory University and The Central School of Speech and Drama.
Rosalind Murphy, VP of Programming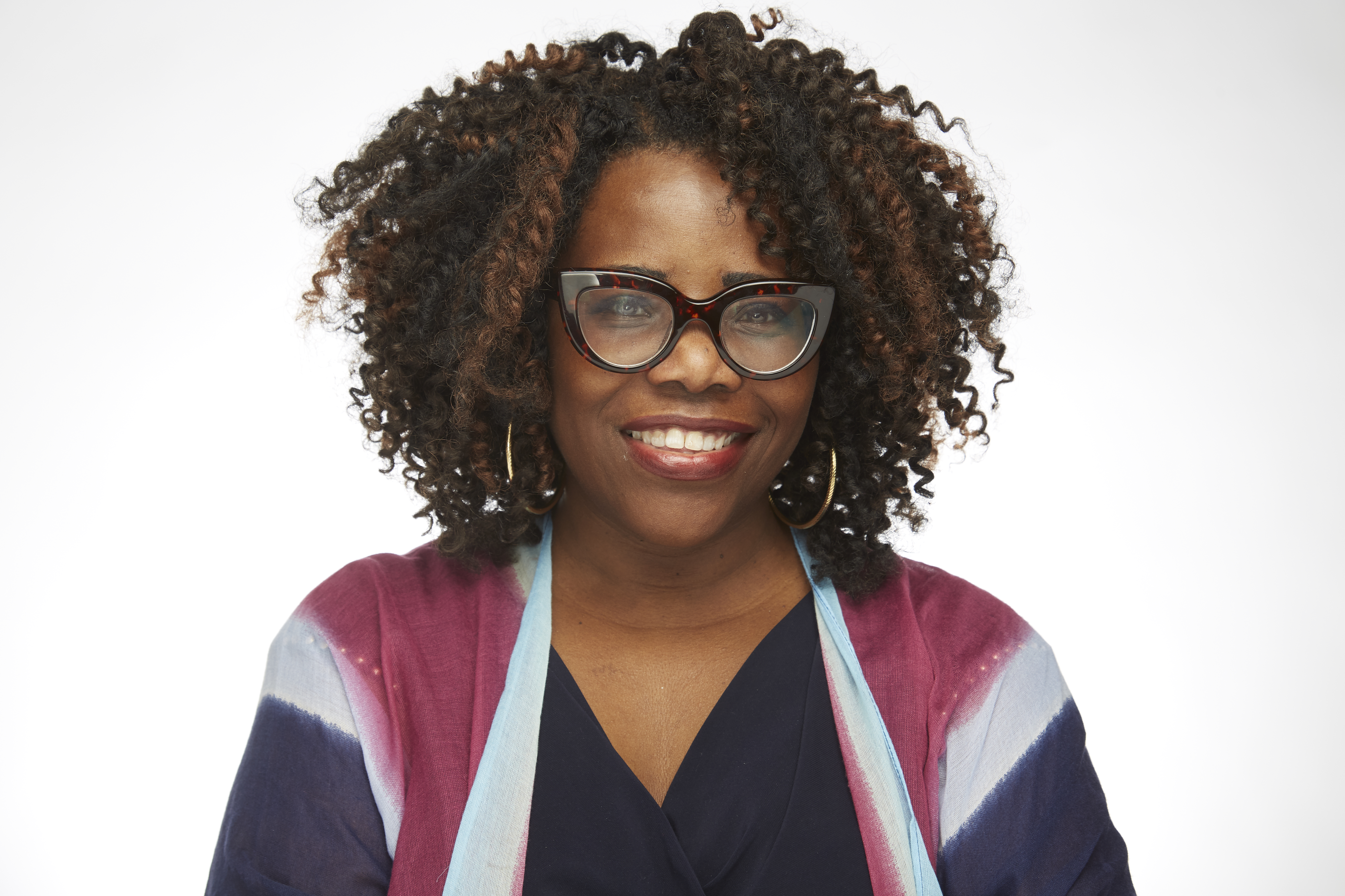 Rosalind Murphy is an independent marketing consultant with diverse experience in film marketing, social media strategy and event management. Prior to working as an independent consultant, Rosalind worked as Executive Engagement Manager at Microsoft and Marketing Director at Film Life, Inc. While at Microsoft she launched the successful quarterly Women Executive Forum and received the Microsoft Diversity Inclusion Award for developing innovative relationship programs for women executives. Rosalind's is an active board member of La Casa de Pedro and member of Women's Association of the New Jersey Performing Arts Center. 
Jamie Zelermyer, VP of Special Events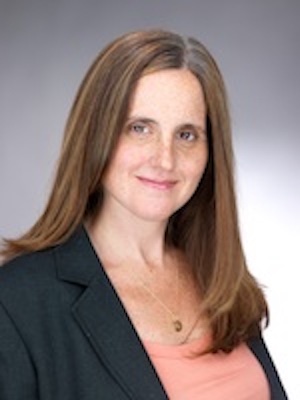 Jamie Zelermyer has been a New York based Producer and Production Executive for the past 20 plus years.  Currently she is Producing IFP Week 2019 which is a signature program of the Independent Feature Project (IFP.) Most recently she was the Program Manager of Made In New York: Pilot Competition, a program founded by The Mayor's Office of Film Media and Entertainment to tackle gender inclusivity in the television industry. Jamie Executive Produced the two winning half hour pilots and Executive Produced season 1 of the winning show entitled Half Life starring Larisa Oleynik and Nancy Files. Prior to this she produced Ratter starring Ashley Benson and Matt McGorry which was released by Sony Worldwide in March 2016. She was the VP, Physical Production at Focus Features / Rogue Pictures for six years ending in November 2012. At Focus she oversaw such movies as Admission, One Day, Jane Eyre, Sin Nombre and Miss Pettigrew Lives For A Day. Prior to Focus Jamie was a Line Producer and Production Manager working on films such as Igby Goes Down, Boys Don't Cry and You Can Count on Me. Over the years, she has had the privilege to work with a number of notable directors including Steve McQueen, Lone Scherfig, Kenneth Lonergan, Cary Fukanaga and Kimberly Pierce. Jamie is on the board of New York Women In Film and Television, and is an adviser on NYWIFT's The Writers Lab, a program for female Writer's over 40 funded by Meryl Streep. She is a graduate of Bard College. 
Anita Katzen, Treasurer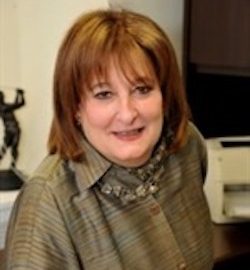 Anita Katzen is a tax partner in Shulman Lobel LLP Anita works closely with more than 100 entertainers in all aspects of their business operations. Her services range from tax planning, cash management to corporate, partnership, individual, and estate taxations services. She has successfully represented clients at tax audits on federal, state, and local tax issues. She is a member of the AICPA, NY State Society of CPAs, state society's Entertainment and Sports committee, currently treasurer of NYWIFT and on the board of The Film Shop. She received her degree in Business and Public Administration from New York University.
Maria Miles, Secretary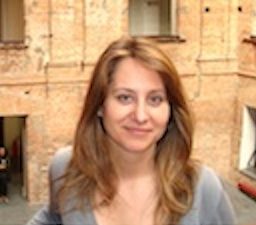 Maria C. Miles is the founding partner of an entertainment law firm with offices in New York. Maria's practice focuses on all areas of entertainment law including, film (narrative and documentary), music, publishing, fashion and new media. Prior to starting her own practice, Maria was general counsel for a multimedia start-up where she oversaw a diverse range of matters including webisode production, technology licensing, trademarks and copyrights.  Maria has worked with award-winning producers, directors, writers, actors, television hosts, multi-platinum recording artists, and corporations in the fashion and sports industries related to their entertainment matters. Maria is an Adjunct Professor at The Feirstein Graduate School for Cinema.
Terra Bliss, Membership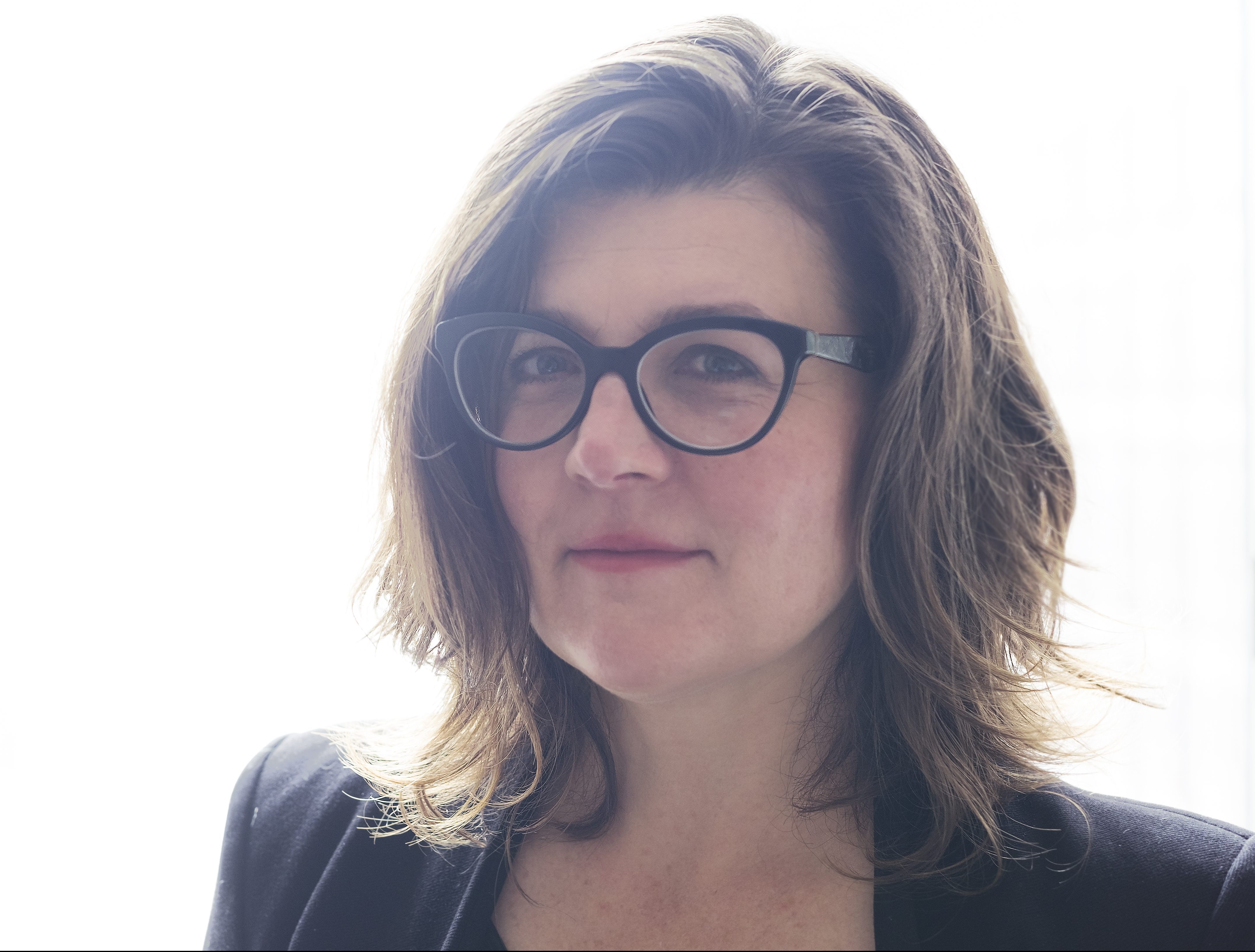 Terra is Vice President & General Manager at Panavision New York. Before joining Panavision, Terra was Vice President, Operations at Deluxe New York. She has over 20 years of experience in the industry. Before moving to New York in 2007, she lived in Los Angeles and San Francisco and held positions at Disney, Pixar Animation Studios and EFILM. She lives in New York with her husband Andrew and their son Louis.
Tracy Daniels, Special Events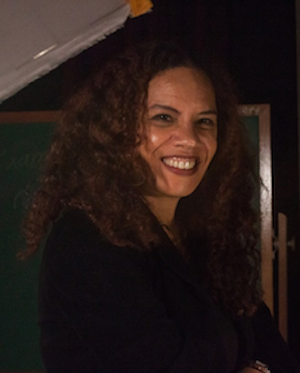 Tracy Daniels is an independent producer whose passion for storytelling has taken her around the globe from New York to New Delhi. She specialized in branded content for clients including Paramount Pictures, Campbell Soup Company, and Lifetime Television. Tracy also worked as a Production Assistant on Great Performances' The Colored Museum, Warner Bros. New Jack City, and Alma's Rainbow directed by Ayoka Chenzira. She produced the award winning short After Words: The Opposite of Foreplay which premiered at the 2017 NY International Shorts Film Festival. Tracy currently serves on the Special Events, Archive and Documentary committees and is co-leading the development of NYWIFT's immersive experience programming providing networking and training to women working in virtual, augmented and mixed reality spaces. 
Leslie Fields-Cruz, Special Events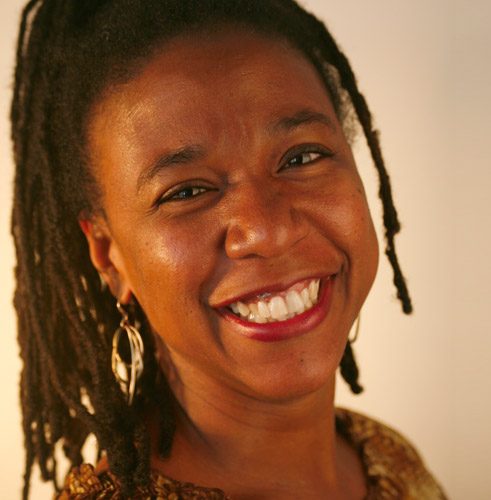 Leslie Fields-Cruz started at BPM, formerly National Black Programming Consortium, in 2001 managing grant making activities that supported the production and development of documentary programs for PBS. By 2005, she was the Director of Programming, leading the distribution of all funded programs to public television. In 2008, with six independent titles in need of a public television broadcast, Leslie launched AfroPoP: The Ultimately Cultural Exchange, a documentary series highlighting the variety and depth of the global black experience. AfroPoP has garnered several awards and is the only national public television series focused solely on stories from the black experience. In the fall of 2014, Leslie became BPM's third Executive Director. Though she keeps the pulse on the development of program content and its distribution across public media platforms, she is focused on growing BPM's resources to enable it to support more stories about the black experience.
Terry Greenberg, Programming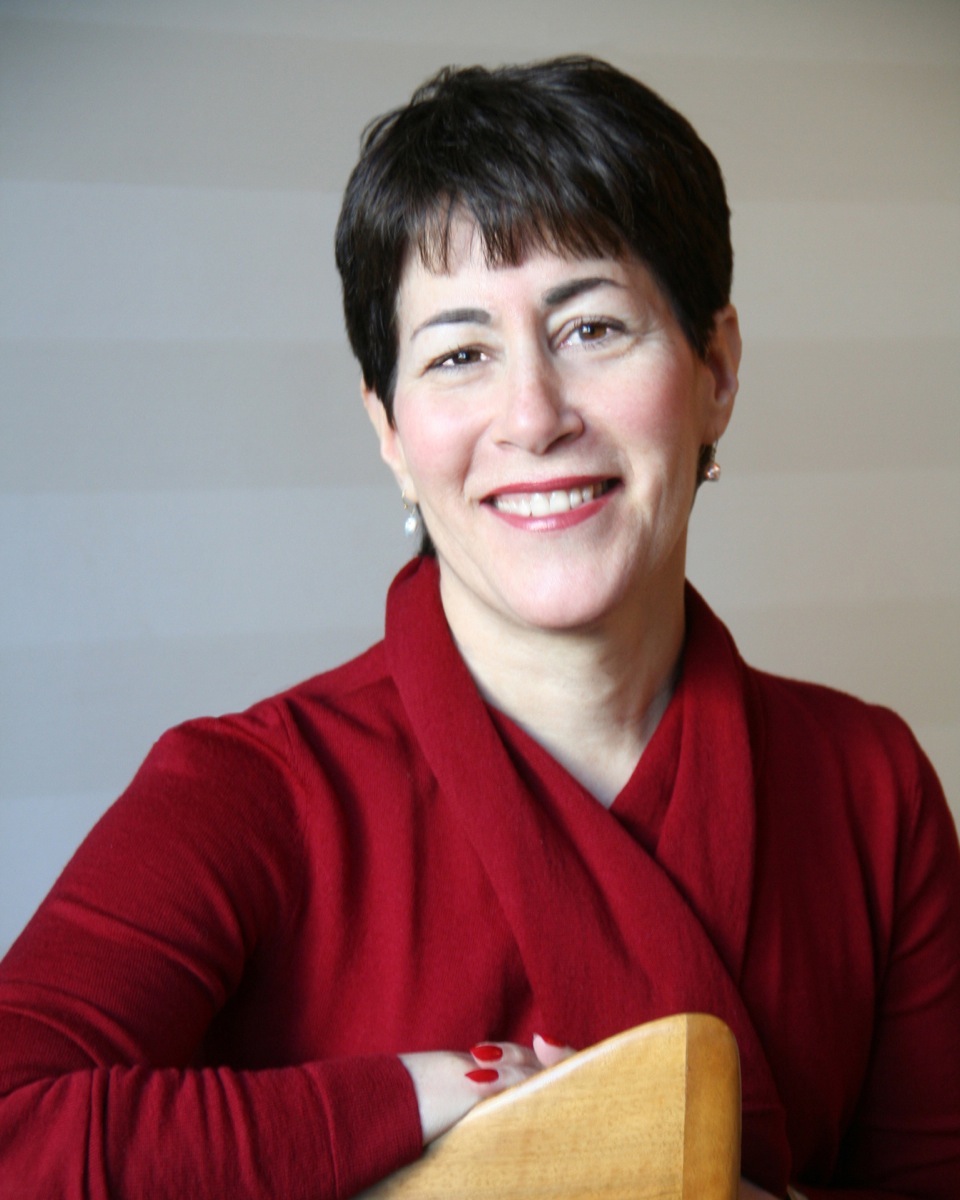 Veteran studio marketing executive Terry Greenberg has enjoyed an extensive career in both film and television. Following several years in the cable industry, she managed national publicity campaigns for Paramount Pictures and The Walt Disney Company that included Top Gun, Fatal Attraction, Ghost, Pretty in Pink, Toy Story, Aladdin and Evita, among many others. Terry contributed her Hollywood savvy to the New York Film Festival and The Paley Center for Media, then segued into documentaries. Her projects include Carol Channing: Larger than Life, Broadway: Beyond the Golden Age and a variety of A-list panels for the DOC NYC Film Festival and NYWIFT/"Women in Comedy."
Annetta Marion, Development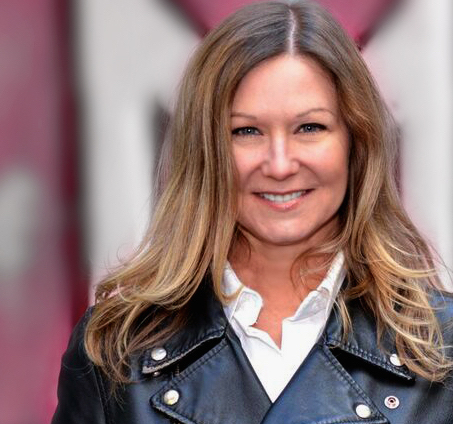 Annetta Marion is an award-winning director and Primetime Emmy-nominated showrunner who for the last decade has dedicated her life to the craft of making premium television and cultivating a taste for stories that both entertain and inspire. Marion recently wrapped production as a director and the EP/Showrunner on her sixth season of OWN's acclaimed Emmy-nominated and NAACP Image Award-winning series Oprah's Master Class. Working on the show since its inception in 2010, before OWN even launched its first broadcast, Marion has overseen all 55 episodes, directed 16, segment directed 24 episodes that is all the "scripted" content in the series, and captured in-depth and remarkably intimate interviews with a wide range of luminaries, such as Berry Gordy, Lenny Kravitz, Dwayne Johnson, James Taylor, Tim McGraw, Vanessa Williams, Cicely Tyson, and Patti LaBelle. Impassioned by the limitless storytelling possibilities of the medium, Marion has created roughly 70 hours of television and is currently directing the series Mission Juno: Journey to Jupiter for NASA. Marion is a member of the Alliance of Women Directors, a member of WIF Los Angeles, an AFI DWW fellow, an active member of the Academy of Television Arts & Science, Film Fatales, Director's Guild of America, Producer's Guild of America, and was recently elected to serve on the DGA Eastern Directors Council.
Flo Mitchell-Brown, Programming
Flo brings over 20 years of entertainment industry leadership, management, and operations experience to her role as Vice President of Payroll Operations New York at Entertainment Partners. She also has extensive experience working with non-profit entities through various Board positions and philanthropic work. She is honored to have served others within her personal and professional communities, and she is extremely proud of her work collaborating and planning events and initiatives in the non-profit sector. Flo currently sits on the Executive Board for NYPA and is Co-Chair of the NY Lounge at Sundance, along with numerous leadership roles in the community at large.
Kathryn O'Kane, Communications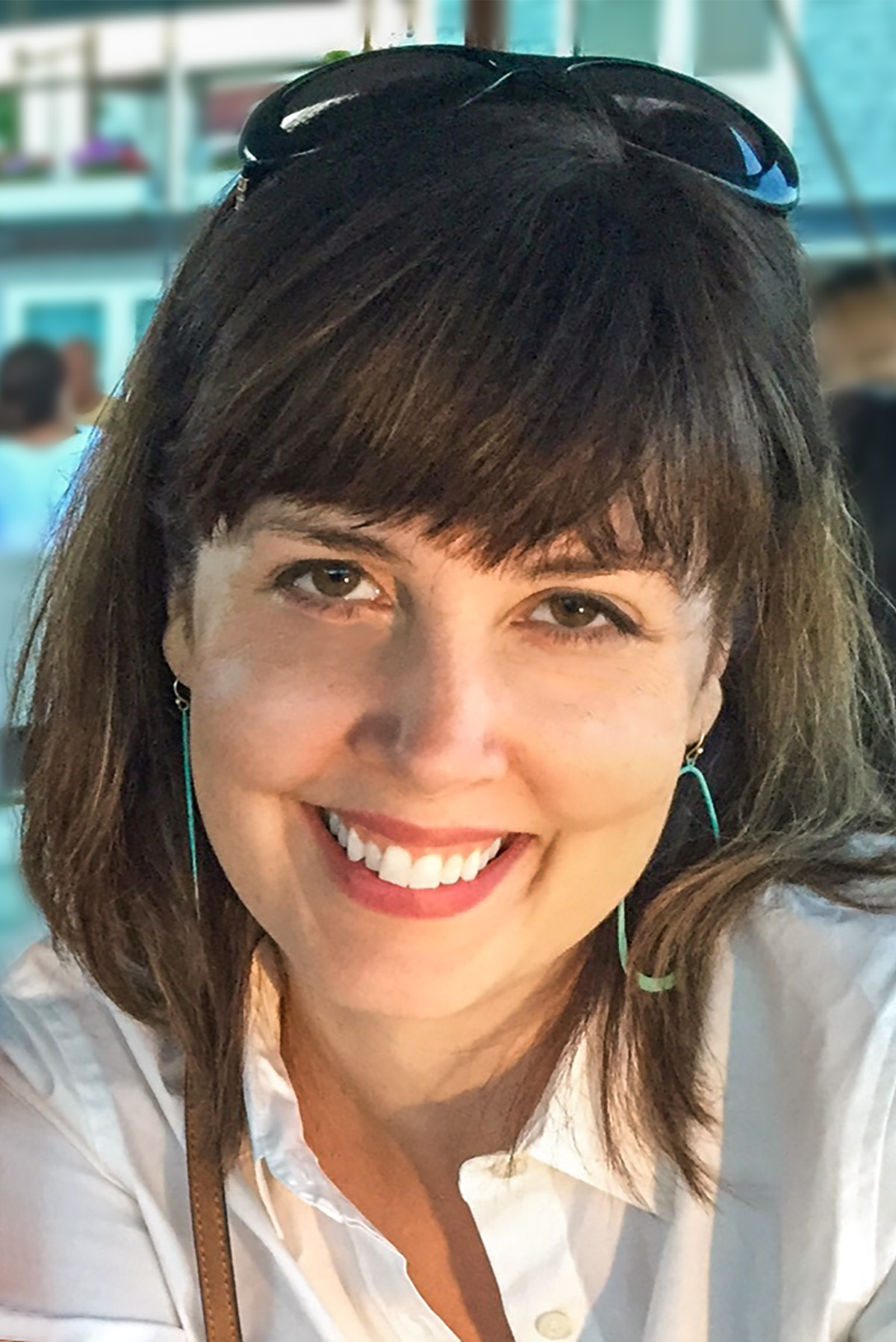 Kathryn O'Kane is the show runner on Salt, Fat, Acid, Heat, a four-part travel culinary series on Netflix. Based on Samin Nosrat's best-selling, James Beard Award-winning book, Salt, Fat, Acid, Heat is the essential guide to the basic elements of good cooking. Kathryn is currently directing and producing two episodes of a true crime documentary series for CNN produced in conjunction with Jigsaw and Sundance Productions. Kathryn is a non-fiction director/producer with over fifteen years of experience in television, advertising, and web media. She provides content for clients like ABC, IBM, Nike, Sundance Channel, and United Airlines. Kathryn's strength is telling character-driven stories, and she's crafted narratives as diverse as Mission Juno, documenting NASA's probe to Jupiter, and Talking Dead, the hit show for AMC. Having started her career supporting democratic initiatives in Latin America, Kathryn first learned the power of messaging while organizing election observations in the Dominican Republic with President Jimmy Carter. She now seeks to bridge cultural differences through art and storytelling. 
Yvonne Russo, Membership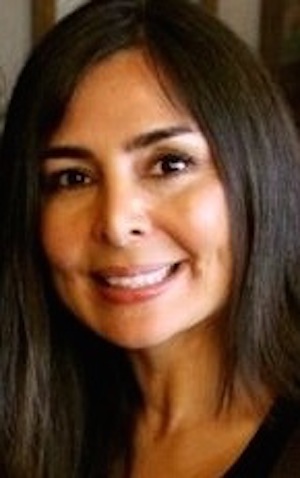 Yvonne Russo is an award-winning producer, director and writer of film and television specializing in inspirational Indigenous and cross-cultural stories. As an independent producer, Russo has worked on a diverse range of productions in over 16 countries from Rajasthan, India, to the East African Nation of Rwanda. Recent credits include Woman Walks Ahead; the HBO mini-series Lewis and Clark; Viva Verdi!; and Rescuers: Heroes of the Holocaust. She's a member of the Academy of Television Arts and Sciences and Co-Chair of the Producers Guild of America Diversity Committee. She is also a Sundance Institute Lab Fellow and Tribeca All Access Program Fellow, and is on the board of The Language Conservancy, which works to revitalize endangered languages. She's a contributing author for The Huffington Post and Produced By Magazine. Yvonne Russo is a member of the Sicangu Lakota Tribal Nation.
Rachel Watanabe-Batton, Communications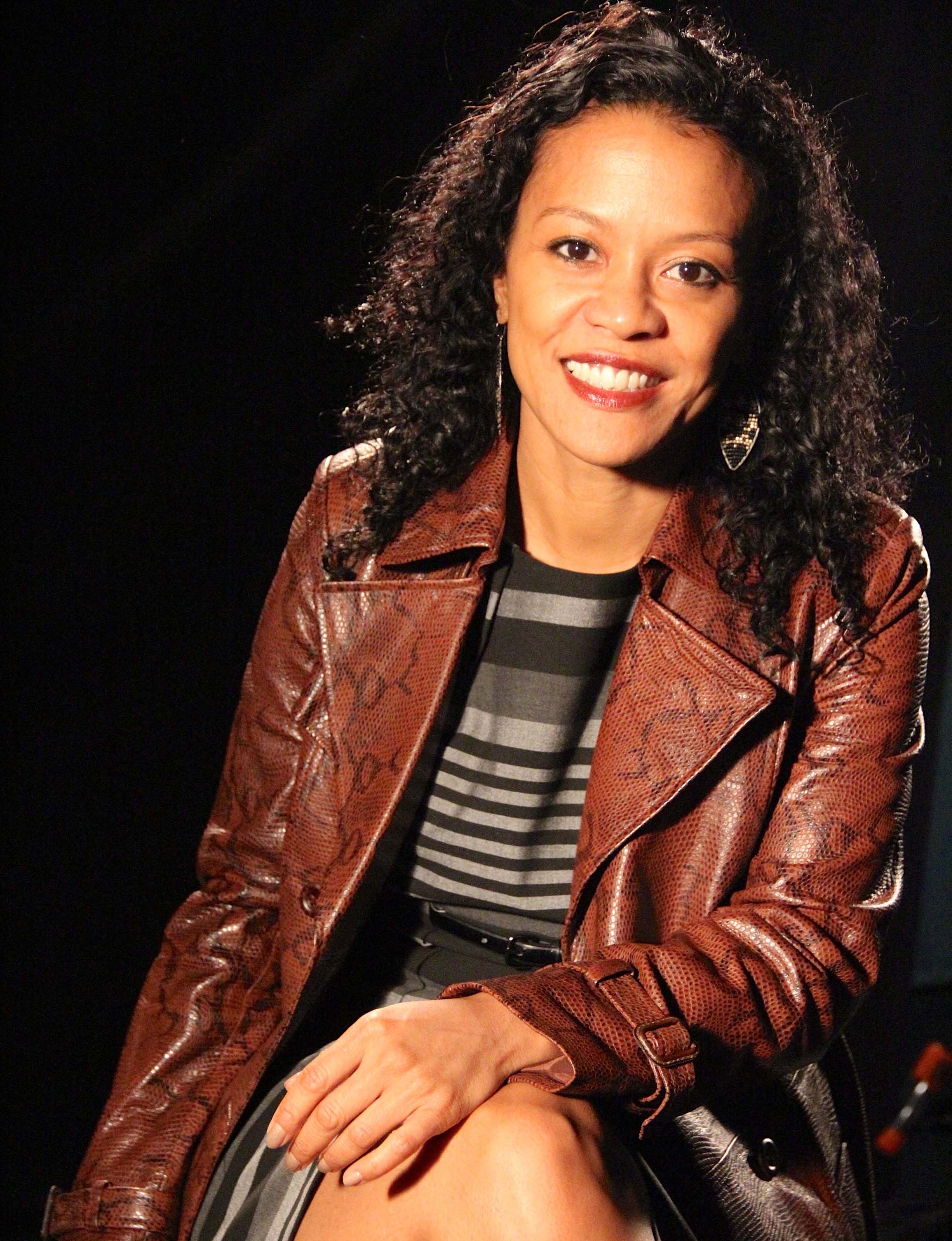 Rachel Watanabe-Batton is a producer, independent media strategist and president of Contradiction & Struggle, an American production and consulting company dedicated to telling authentic stories that reframe historical and cultural understanding while building robust distribution pathways by connecting film, television and digital creators with capital, causes and global audiences. Watanabe-Batton's development slate includes two projects with legendary director Julie Dash (Daughters of the Dust) — an untitled scripted narrative on Rosa Parks' early activism and defense of Recy Taylor based on Danielle McGuire's groundbreaking book At The Dark End of the Street with Invisible Pictures, and is producing partners with Dash on the documentary feature Travel Notes of a Geechee Girl, about the extraordinary life of Vertamae Smart-Grosvenor, a James Beard award-winning chef-writer-broadcaster, who used food as a vehicle for activism. Also in the works are narrative feature, The Secret Life of La Mariposa, a magical realist tale by award-winning filmmaker Maria Agui Carter (Rebel); and a limited series, 1850, co-created with writer Lara Stapleton, set in antebellum New Orleans. Watanabe-Batton serves on the Board of Representatives of the Producers Guild of America East (PGA) as a member- at-large, and Board of Directors of Manhattan Neighborhood Network (Chair) and Women Independent Producers (WIP co-founder). She received the MADE IN NY Award from Mayor Bill DeBlasio and The Mayor's Office of Media and Entertainment for her ongoing advocacy as Chair of PGA Diversity and a founding co-chair of PGA Women's Impact Network.
S. Casper Wong, Development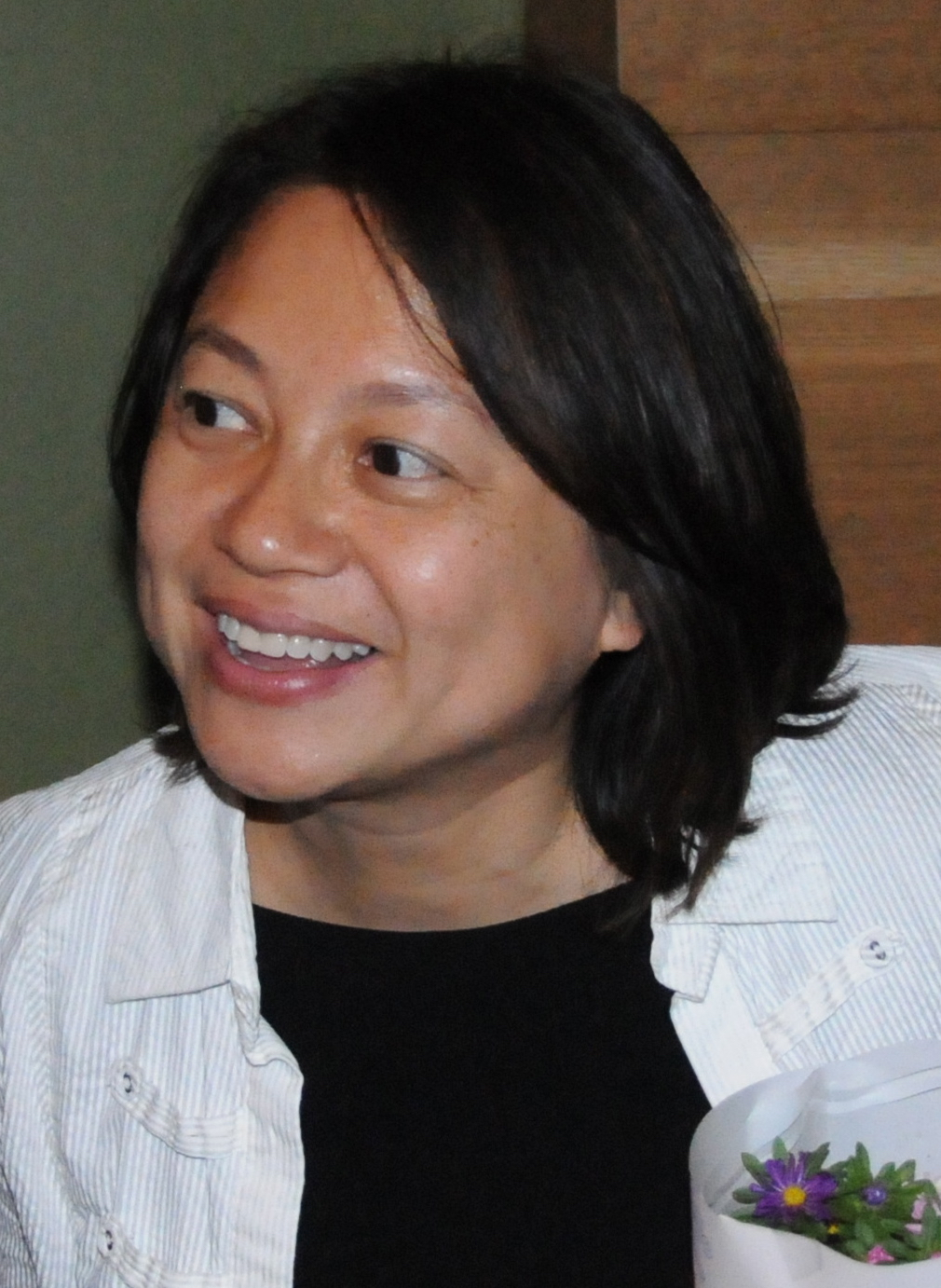 S. Casper Wong is a New York based writer, director and producer. Her documentary feature, The LuLu Sessions, has won 10 awards and nominations, was on PBS' America ReFramed series and she received an humanitarian award by the SASS Foundation along with Governor Cuomo. She worked in productions between China and the US since 2005 and has represented Roger Corman in his first co-productions, working with two Chinese studios and a CGI team. Prior to receiving her MFA in Film Directing from NYU, she was Senior Attorney for IBM General Counsel in Silicon Valley and lead counsel for diversity. S. Casper Wong has been a member of NYWIFT since 2008. Since her corporate legal days where she was the also lead attorney for diversity in Silicon Valley and Hudson Valley for IBM, she is acutely aware of the challenges of the chronic under-representation of women and especially women of color in executive decision making. To empower fellow filmmakers, she founded the Asian American Women Media Makers in the spring of 2012, and still chairs a monthly gathering for networking. The group has grown into an ongoing conversation to address the underrepresentation and underemployment of our community in mainstream media. 
Marsha S. Brooks, Esq., Legal Counsel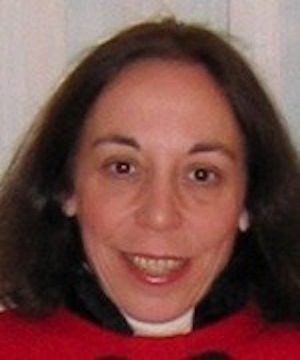 Brooks is a partner in the New York City law firm of Brooks & Distler. She has specialized in the areas of entertainment and intellectual property law for over 25 years. Brooks represents producers, writers, directors, rights owners, and for-profit and not-for-profit institutions in the fields of legitimate theatre, motion picture, television, and new media all over the world. She is general counsel for the National Alliance for Musical Theatre and New York Women in Film & Television.
Honorary Board
Jane Alexander
Victoria Alonso
Mary Bailey

Christine Baranski

Ellen Barkin
Sarah Barnett
Angela Bassett
Annette Bening
Candice Bergen
Cindi Berger

Frances Berwick
Carole Black
Grace Blake
Marcie Bloom

Connie Britton
Patricia Clarkson
Glenn Close
Betty Cohen
Karen Cooper
Barbara Corday
Katie Couric
Claire Danes
Blythe Danner
Arlene Donovan
Linda Ellerbee
America Ferrera
Tina Fey
Sally Field
Pat Fili-Krushel
Jodie Foster
Whoopi Goldberg
Lee Grant
Maggie Gyllenhaal

Mable Haddock
Bonnie Hammer

Mariska Hargitay
Goldie Hawn
Holly Hunter
Charlayne Hunter-Gault
Gale Anne Hurd
Anjelica Huston
Lisa F. Jackson
Madhur Jaffrey
Linda Kaplan-Thaler
Pat Swinney Kaufman
Diane Keaton
Jacki Kelley
Kay Koplovitz
Barbara Kopple
Ellen Kuras
Jessica Lange
Geraldine Laybourne
Debra Lee
Jennifer Jason Leigh
Ellen Lewis
Laura Linney

Lucy Liu
Susan Lucci

Sonia Manzano
Julianna Margulies
Penny Marshall

Kim Martin
Debi Mazar
Frances McDormand
Kate McEnroe
Judy McGrath
Julianne Moore
Mary Tyler Moore
Rita Moreno
Susan E. Morse
Mira Nair
Sheila Nevins
Cynthia Nixon
Rosie O'Donnell

Dawn Ostroff
Mary-Louise Parker
Jane Pauley
Suzana Peric
Martha Plimpton
Marquita Pool-Eckert
Rachel Portman
Peggy Rajski
Phylicia Rashad
Abbe Raven
Cokie Roberts
Jane Rosenthal
Gena Rowlands
Susan Sarandon
Thelma Schoonmaker
Nadine Schramm
Susan Seidelman
Gabourey Sidibe
Joan Micklin Silver

Allison Silverman
Lois Smith
Diane Sokolow
Meryl Streep
Anne Sweeney
Wanda Sykes
Dyanna Taylor
Juliet Taylor
Julie Taymor
Emma Thompson
Lily Tomlin
Cicely Tyson
Liv Ullmann
Christine Vachon
Patrizia von Brandenstein
Jane C. Wagner
Barbara Walters
Sigourney Weaver
Dianne Wiest
Vanessa Williams
Andrea Wong
Alfre Woodard

Robin Wright
Lauren Zalaznick
Cyma Zarghami
Kristi Zea
Advisory Board
Alexis Alexanian (Chair), Producer
Laverne Berry, Attorney
Grace Blake, Producer
Mirra Bank Brockman, Director/Producer
Marsha S. Brooks, Esq., Legal Counsel
Michelle Byrd, Games for Change
Beth Dembitzer, Producer/Director, Arena Pictures
Arlene Donovan, Producer
Alice Elliott, Director/Producer
Patricia Fili- Krushel, Executive
Harlene Freezer, Capstone Entertainment
Ellen C. Geiger, The Frances Goldin Agency
Carey Graeber, Great Plains Productions
Lisa Hackett, Leftfield Entertainment
Linda Kahn, Linda Kahn Media
Marjorie Kalins, Consultant/Producer
Pat Swinney Kaufman, NYS Governor's Office for Motion Picture &TV Development
Wendy Keys, Producer
Terry Lawler, Terry Lawler Consulting
Alexandra Levi, Element Financial Group
Susan Margolin, New Video Group
Eileen Newman, Tribeca Film Institute
Joy Pereths, Essential Media LLC
Muriel "Mike" Peters, Peters Productions
Terrie Pologianis, AETN
Marquita Pool-Eckert, Eckert Associates
Diane Robina, TV Guide Network
Wendy Sax, Producer
Marcie L. Setlow, Setlow Media
Claire Shanley, Post Producer, HBO's Divorce
Joan Micklin Silver, SilverFilm
Diane Sokolow, Sokolow & Company
Caren Spruch, Planned Parenthood Federation of America
Patrizia Von Brandenstein, Production Designer
Ellen Zalk, Disney-ABC Television