NYWIFT members, do you have an upcoming screening, event, campaign or other news to share? Tell us! Contact communications@nywift.org
Congrats to the NYWIFT Members Nominated for the News & Documentary Emmy Awards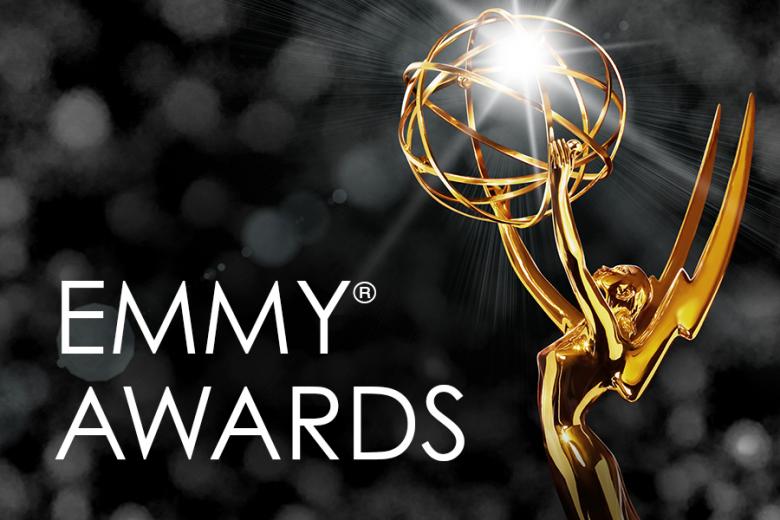 The 2019 News & Documentary Emmy Awards have released the full list of nominations for their 40th awards show. NYWIFT is happy to share that a number of our members have been nominated in a variety of categories! The ceremony will be held on  Sept. 24 in Lincoln Center's Alice Tully Hall in Manhattan. There are 10 NYWIFT members nominated in 10 different categories this year – some of whom have received multiple nominations! See the list of NYWIFT members who were nominated. If you were nominated and we missed you please email commuications@nywift.org and we can update the listing. If you missed our listing of NYWIFT members nominated for the Primetime Emmy Awards you can check it out here.
---

NYWIFT member Sarah Cronk directed and produced The Bridge Play, which is running as part of Summer Shorts: Series A at 59E59 Theaters. Series A runs through Aug 25. In The Bridge Play, a man stands at the edge of the George Washington Bridge and is about to jump, when an unexpected stranger interrupts him. See the schedule and buy tickets.
---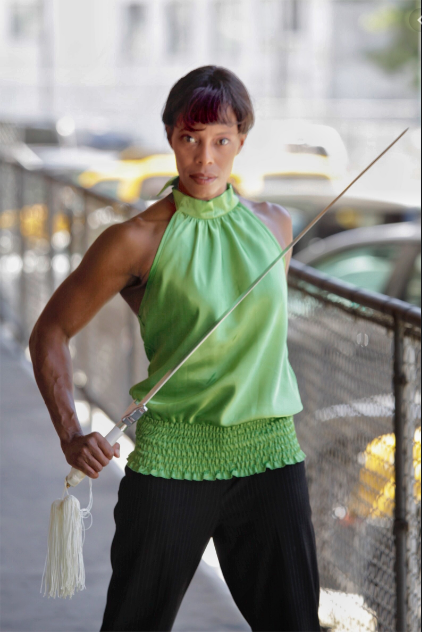 NYWIFT member and professional stunt performer Cheryl Lewis has proposed a panel entitled Discipline & Perseverance: The Black Female Stunt Performer to be featured at the South by Southwest Festival! The panel will be a positive, informative discussion surrounding the black, female stunt performer. The unique perspective and insight offered in this panel aims to serve aspiring stunt performers and filmmakers. Create a free SXSW account and vote for the panel.
---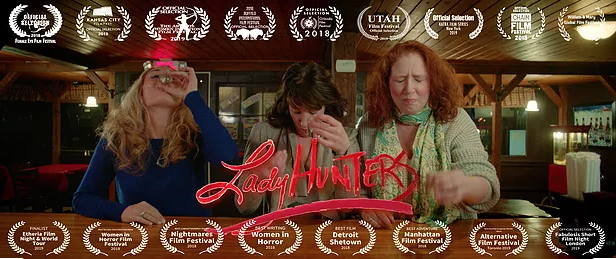 Lady Hunters, a short film from NYWIFT member Angela Atwood, is now available to stream on Amazon Prime as part of the Shevenge Anthology. Atwood wrote, directed, and stars in the horror-comedy film. Three girlfriends on a mom's weekend retreat learn of a heinous sex crime where the perpetrators were let off easy. The women soon find themselves taking justice into their own hands. Watch the film.
---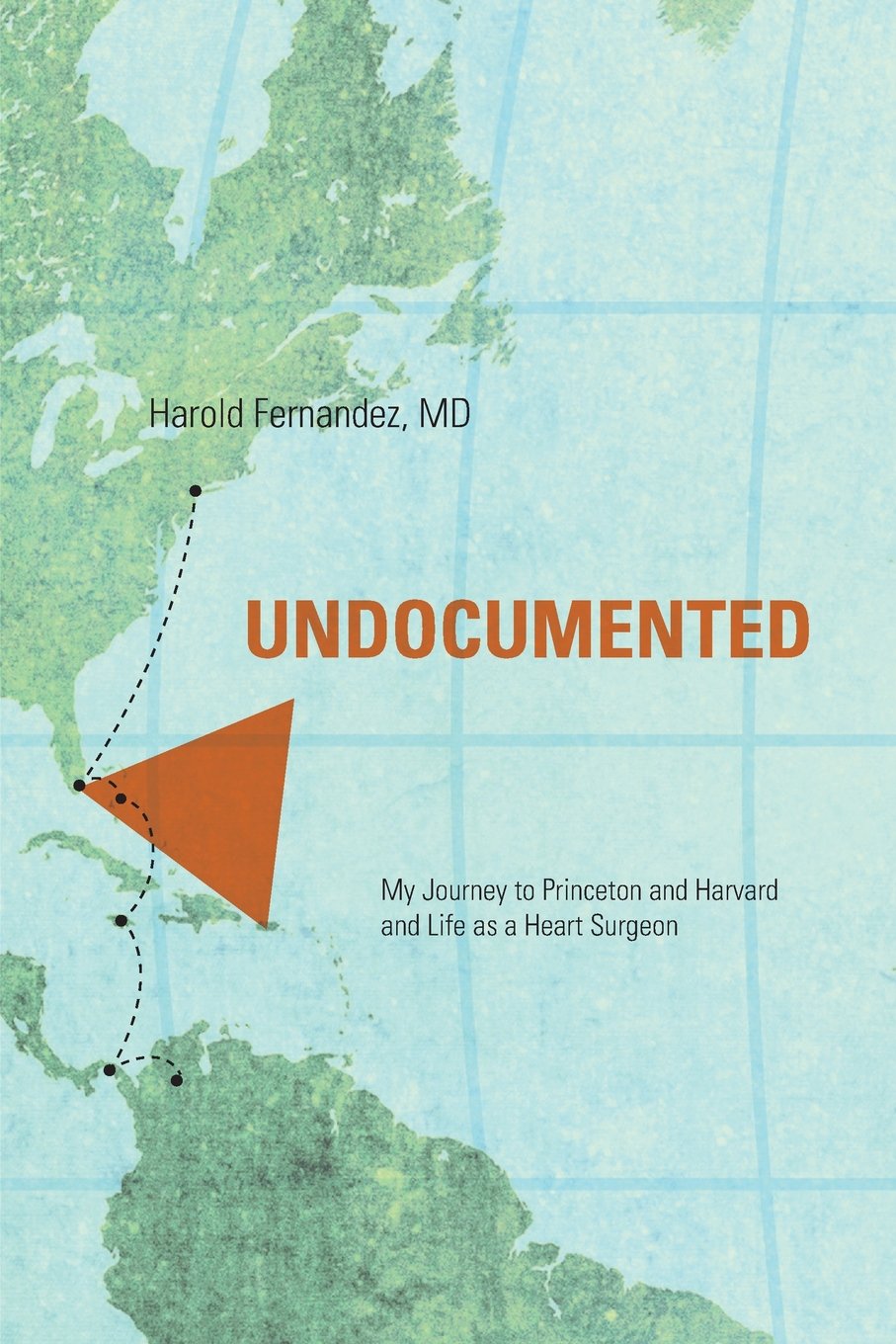 Undocumented, a documentary from first-time filmmaker and NYWIFT member Patricia Shih, had its second screening at Stanford University in Palo Alto, CA on July 27. The film screened as part of the Camera as Witness series Human Dignity – Faces of Immigration and was very well attended at the Cubberley Auditorium in the School of Education. Patricia, along with 2 immigration attorneys, took part in a Q&A panel before and after the screening. They were interviewed by Jasmina Bojic, producer of the United Nations Assn. Film Festival, who recommended "Undocumented" to be shown again in this series.
Roxie Theater in San Francisco screened Undocumented to another well-attended crowd on July 30. The film screened as part of a fundraiser for The Dreamer Fund, a scholarship to the Master's Program in Migrant Studies at the University of San Francisco.  Dr. Bill Ong Hing, professor and immigration attorney at USF, interviewed Patricia after the screening.
In addition, Undocumented was a finalist for the "Best Documentary Feature" and "First-time Filmmaker" Awards at the Olympus Film Festival in Hollywood, CA. 
---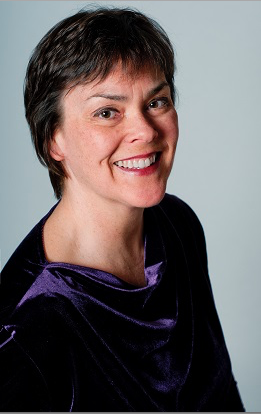 NYWIFT member Priscilla J. ("Sally") Mattison, Of Counsel to Bernard M. Resnick, Esq., P.C., co-wrote an article entitled The Reality of Reality Television Competition Programs, which was published in the July/August 2019 issue of "The Pennsylvania Lawyer".  She has also joined the Board of Directors of Pennsylvania Public Radio Associates, Inc./Echoes.
---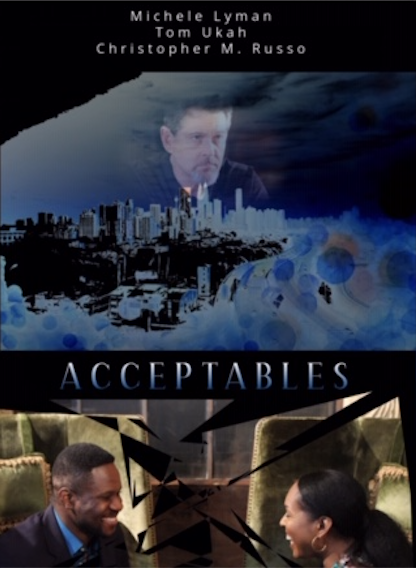 Acceptables, a new film from NYWIFT member Michele Lyman, is an official selection at the Martha's Vineyard African-American Film Festival. When the thrill of a first date takes an unexpected turn, under the cover of night, laws are changed and basic rights are revoked. The film will screen Aug 6 as part of the 1pm shorts block. Buy tickets. It also screened at the Hip Hop Film Fesitval on Aug 3.
---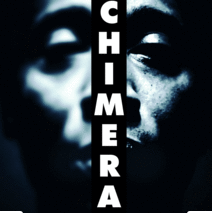 Chimera, a new play featuring NYWIFT member Djaka Souare, is an official selection for the New York Theater Festival. Chimera is a metaphysical tale about the divine feminine and masculine – and the oppressing dimensions of time, space and consciousness – in the tradition of ancient works like "Isis and Osiris " or the Nephilims of Genesis. The characters are off springs of the divine cosmos, and their arcs represent the struggle of the needed coexistence of polarities: the Light and the Dark. The play will run Aug 13, 17 and 18. Buy tickets.
---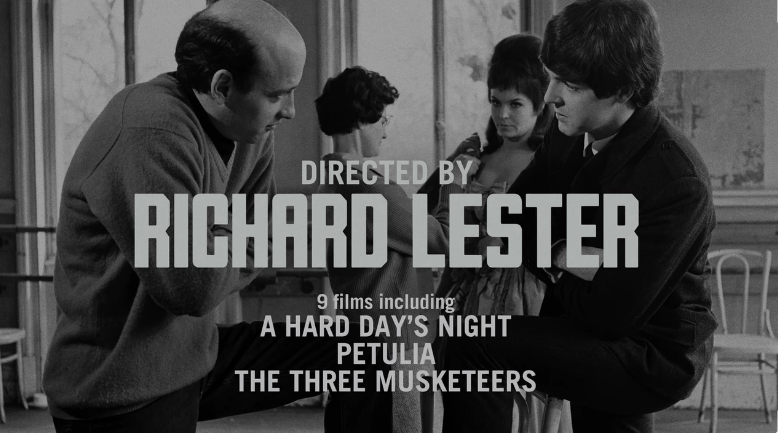 Richard Lester!, a short film from NYWIFT member Stacy Cochran, is now streaming on Criterion Channel. Richard Lester! is a short documentary about the film director with the same name. Lester became a definitive chronicler of swinging-sixties Britain after his directorial debut, A Hard Day's Night, helped to immortalize The Beatles as a pop-culture sensation.
---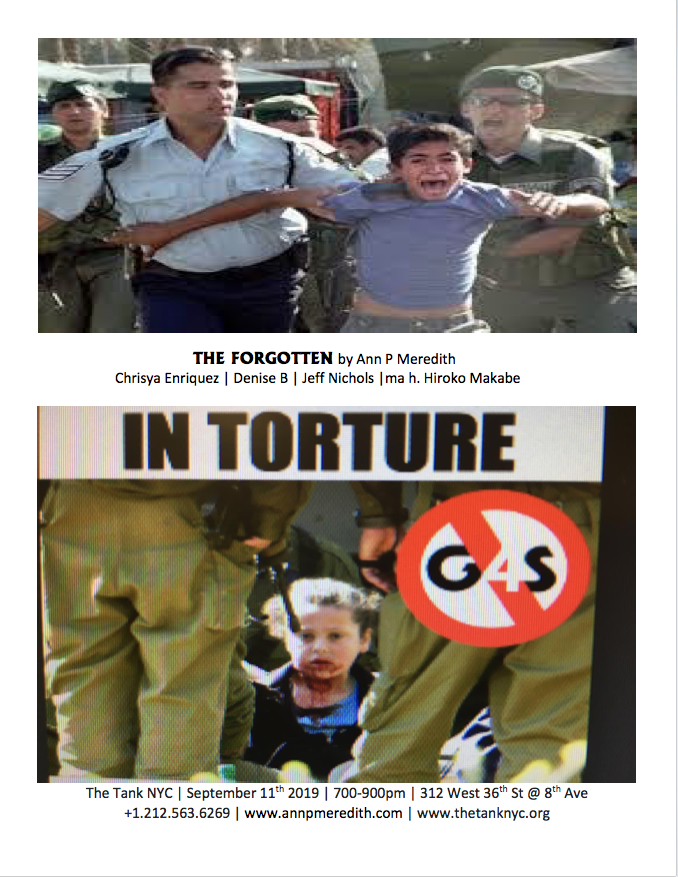 The Forgotten, a new film from NYWIFT member Ann Meredith, will screen at The Tank Theater in Sept. The Forgotten is an immersive interactive multi-platform film premiere & art performance on child torture incarceration & experimentation. The film utilizes multiple forms of art as a tool to reflect our culture and to help give a face and a voice to those who have been injured, persecuted, marginalized, under-recognized and therefore under-served. Watch the trailer. The film will screen Sept 11 at 7pm. Buy tickets.
---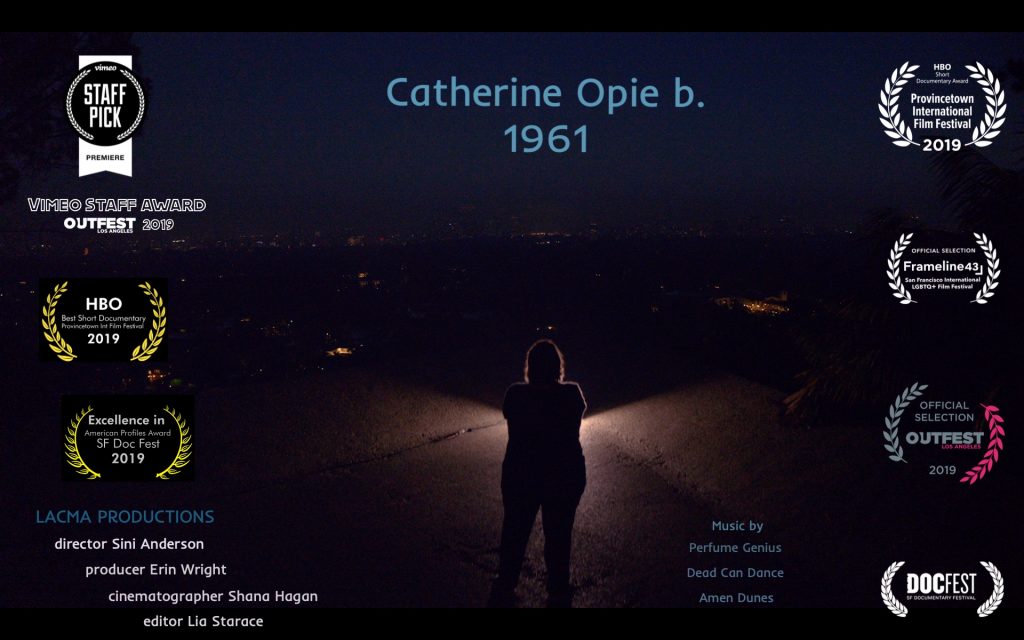 Catherine Opie b. 1961, a new film from NYWIFT member Sini Anderson, is now available for streaming on Vimeo as part of the Staff Pick Premieres. Catherine Opie shares the emotional and political motivations for her provocative and influential photography. The film was also the winner of the 2019 Vimeo Staff Pick Award and HBO's Best Short Documentary Award. Watch the film.
---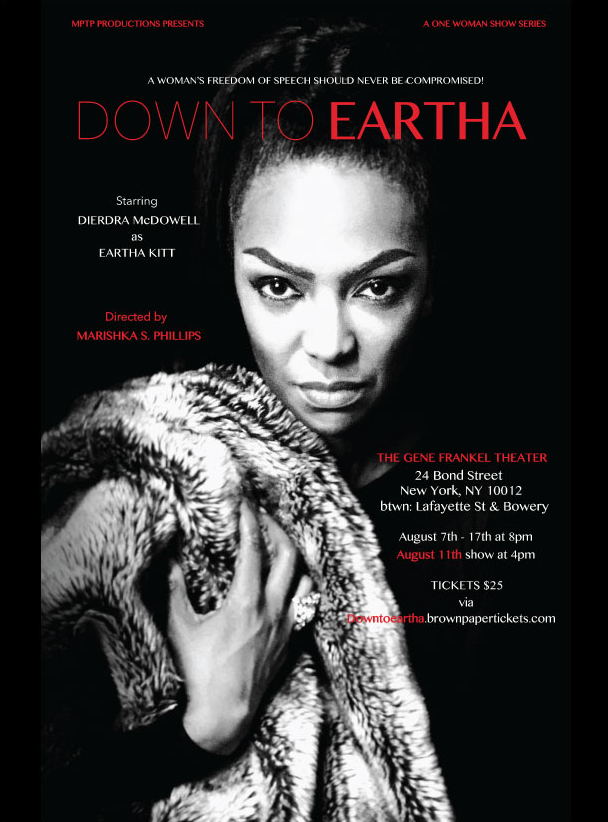 Down to Eartha, directed by NYWIFT member Marishka S. Phillips, will run for select August dates in NYC. The one-woman show explores an incident at the White House that led to singer Eartha Kitt being forbidden to work in the U.S. for nearly a decade. In 1968 and at the height of her career, Eartha Kitt was invited to a White House luncheon but when she stood up and expressed her views regarding the Vietnam War, Lady Bird Johnson took great offense and made sure that Kitt was blacklisted. The play will run at the Gene Frankel Theater from Aug. 7-17. Purchase tickets.
---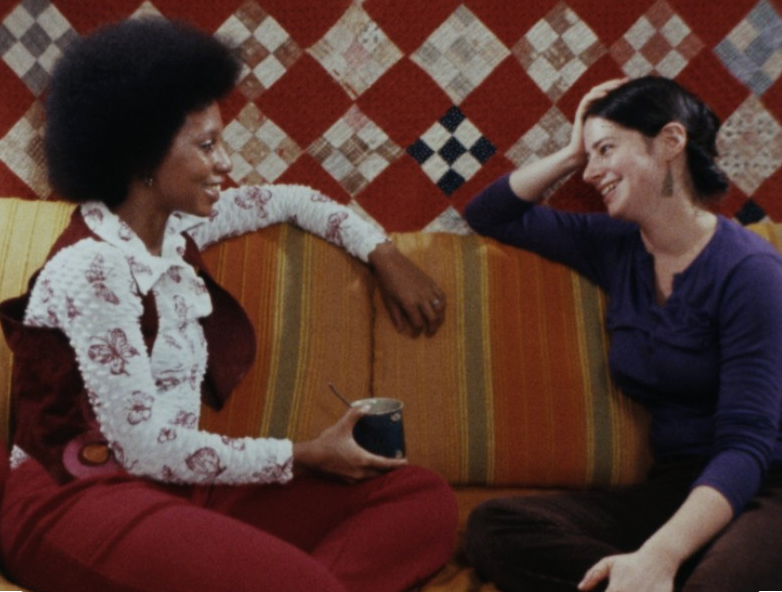 It Happens to Us, produced and directed by longtime NYWIFT member Amalie R. Rothschild, will hold a screening in Baltimore, MD. It Happens to Us was made by an all-woman crew in the two years before the Supreme Court's 1973 decision in Roe v. Wade. The film explores the stories of myriad women – rich & poor, young & old, black & white, married & unmarried – and the frightening lack of options they faced after family planning and birth control devices failed. The film puts aside moral argument in favor of facts about the costs that a society pays when women cannot control their choices to become mothers on their own terms. The screening will be held at the Goya Contemporary Gallery on Aug 1 at 6pm. Q&A with Amalie R. Rothschild to follow. Tickets are free but RSVP is required. Learn more. RSVP to gallery@goyacontemporary.com
---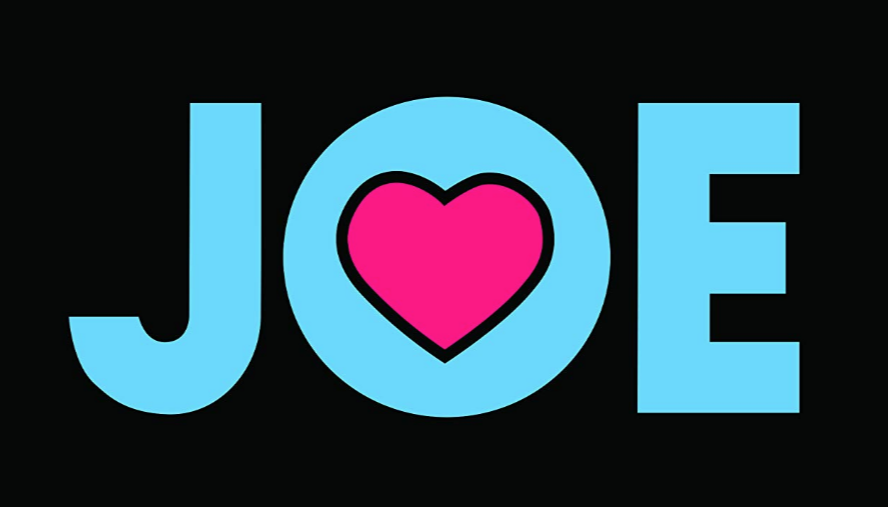 JOE, written by and starring NYWIFT member Shara Ashley Zeiger, will screen at The Chain Film Festival in NYC. The pilot is a New York romantic comedy about a girl trying to find herself in a new job as a barista, and also features NYWIFT members Eve Austin and Amanda Bruton. JOE will screen in the shorts block at The Chain Theater on Sunday, Aug 11 at 4:15pm. Purchase tickets. Industry mixer and silent auction to follow at John Sullivan's Bar!
---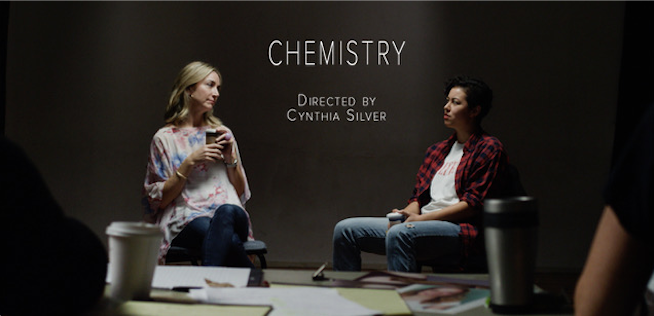 Chemistry, a short film directed by NYWIFT member Cynthia Silver, has been selected as part of IndieWorks July screening at Nuyorican Poets Café.  The film tells the story of an audition tape that continues to roll, and the ramifications of a casting director and producer caught candidly discussing the repercussions of casting a mixed-race actress. The screening will be held July 30, doors open at 6:30pm. Purchase tickets.
---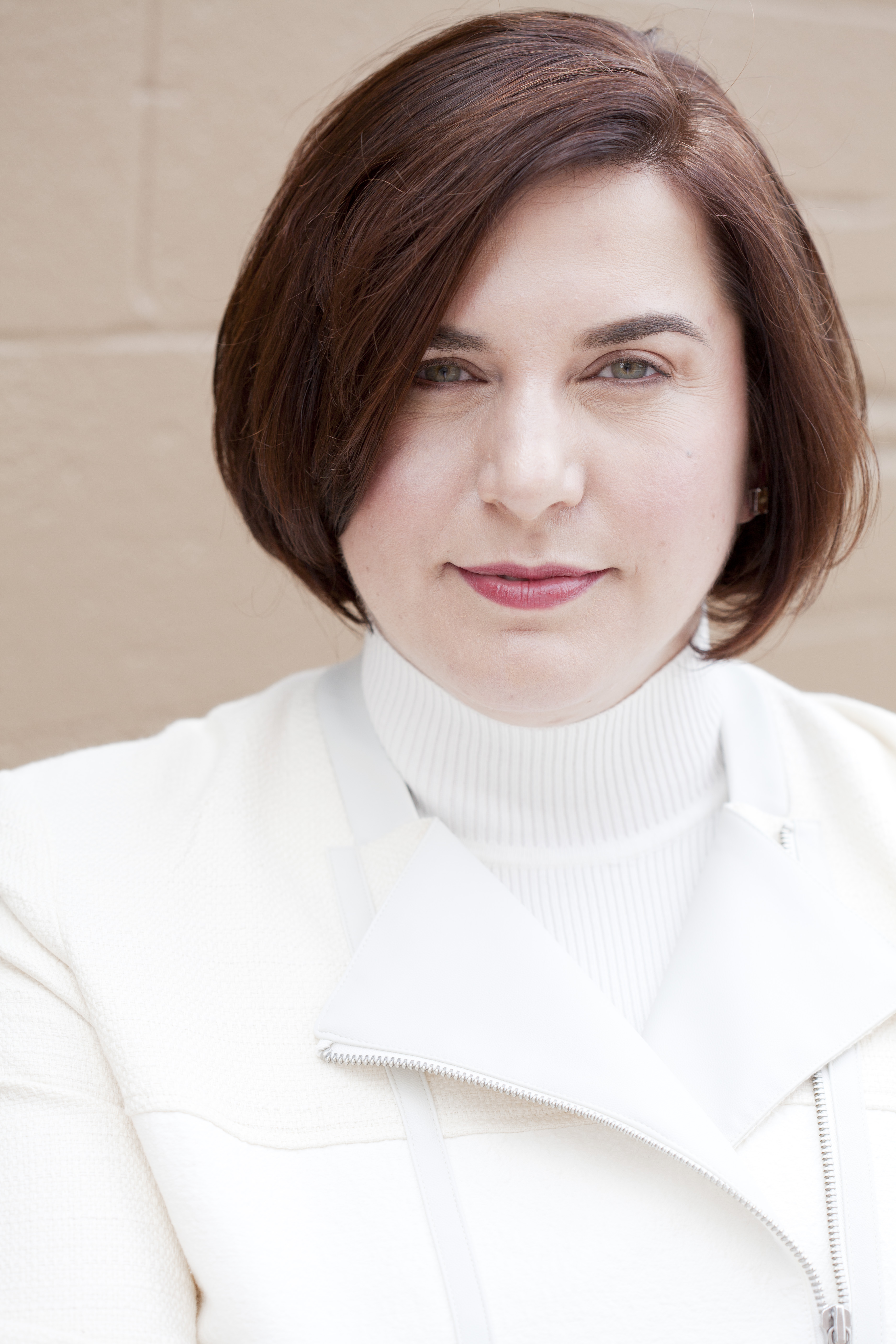 NYWIFT member Caitlin McCarthy's scientific drama Wonder Drug advanced to the Quarterfinals in the 2019 Academy Nicholl Fellowships Screenwriting Competition, one of only 365 entries to emerge from the First Round (out of 7,302 scripts entered). Wonder Drug, a Sloan script at the Hamptons Screenwriters Lab, was also a Bitch List honoree and "Featured Script" on the Black List website. In more Nicholl news, Caitlin's thriller A Native Land placed among the Top 10% of all entries. Semifinalists will be announced in August.
---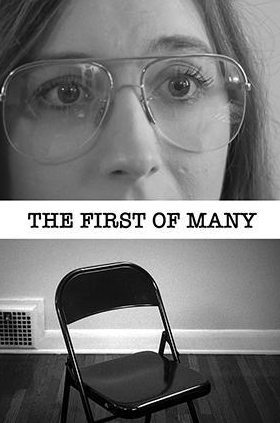 The First of Many, a short film written and directed by NYWIFT member Pamela Guest, is now available for streaming on DIRECTV. It's the early 1970s and Pamela, a naive student-actress, excitedly goes to her first movie audition. When things begin to escalate quickly and beyond her control, Pamela is left to deal with the emotional scars that many women in the entertainment industry have carried. Watch the film online or OnDemand with DIRECTV.
---

Sweet Soul in Exile, a short documentary from NYWIFT member Tyler A. Chase is having its Australian Premiere in the Melbourne Documentary Film Festival on Saturday, July 27th at 8:45PM at the Cinema Nova. We Are Moving Stories did an interview with Tyler and producer, Lisette Cevallos.
---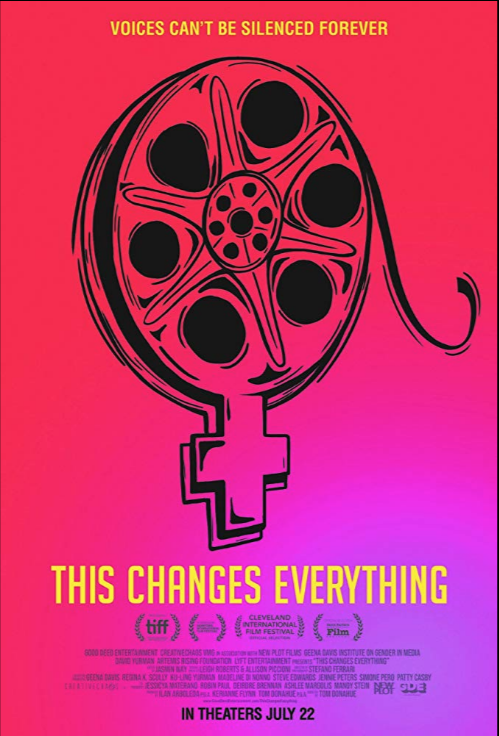 NYWIFT member Tom Donahue was recently interviewed in Box Office Pro about his new documentary, This Changes Everything, which uncovers the roots of systemic gender discrimination and digs deep into the history, empirical evidence, and persistent forces that generate sexism in the film industry. The stories are told by some of Hollywood's leading voices, including Davis, Meryl Streep, Natalie Portman, Taraji P. Henson, Reese Witherspoon, Cate Blanchett, Jill Soloway, Shonda Rhimes, Maria Giese, Yara Shahidi, Chloë Grace Moretz, Amandla Stenberg, Alan Alda, Sandra Oh, Natalie Portman, Jessica Chastain, Rose McGowan, Judd Apatow, and Rosario Dawson. In the interview, he explains how he became a feminist at 10 years old and why male allies are imperative to the fight for women's equality. 
---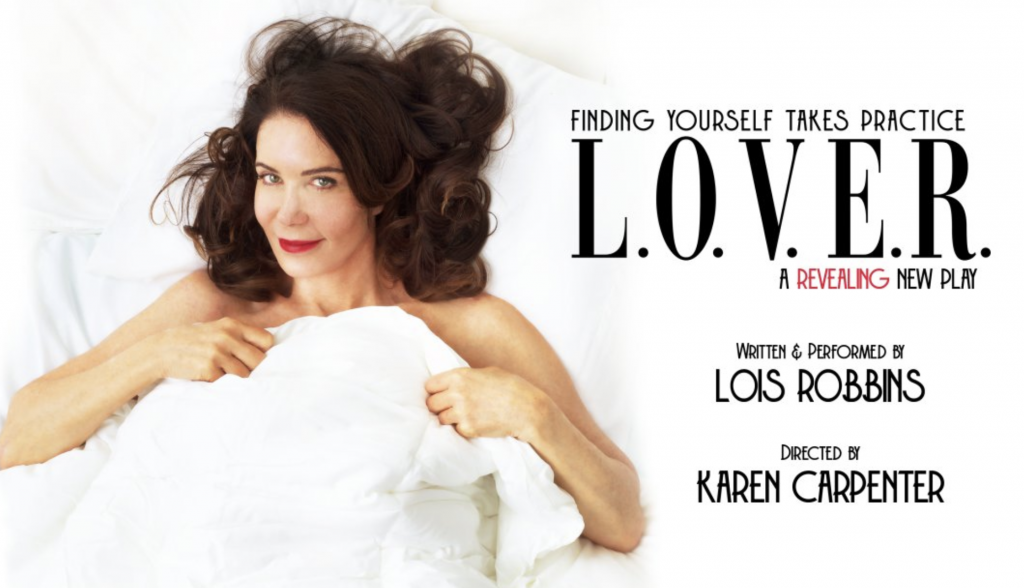 L.O.V.E.R., written and performed by NYWIFT member Lois Robbins, opens for a limited run at The Pershing Square Signature Center. L.O.V.E.R. is a bold new comedy that reveals the truths about life, love, and sex. The story portrays one woman's confessions of what goes on behind closed doors and between the sheets and is the new play for anyone who's found love or is still searching. L.O.V.E.R. will run from Aug 21 -Nov 2. Purchase tickets
---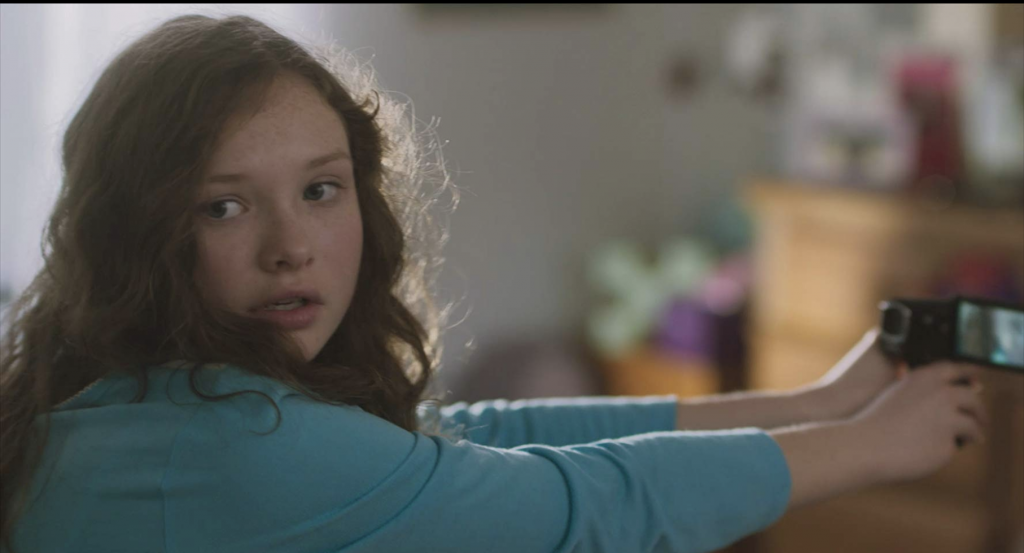 Lucy in the Sky, written by NYWIFT member Jen Rudin, is an official selection of the Asian American Film Festival. Lucy in the Sky follows 14-year-old Lucy, who falls on the autism spectrum, as she starts high school and navigates the impact this has on her family. The film will be screened as part of the Shorts: Made in NY block on July 28 at the Asia Society. Purchase tickets.
---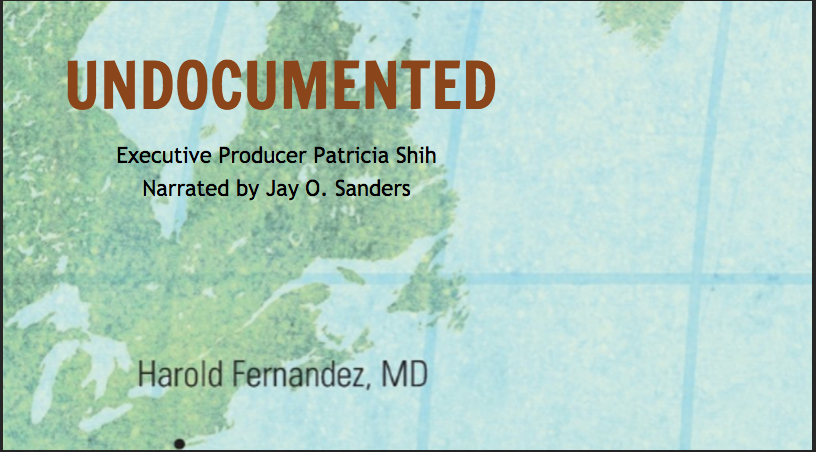 Undocumented, a documentary from NYWIFT member Patricia Shih, will have two showings in the San Francisco Bay area. Undocumented tells the story of Dr. Harold Fernandez who fled a violent and crime-filled childhood in Colombia to make a better life for himself in the U.S., eventually becoming on of the top cardiac surgeons in the country. Free screening to be held on July 27, 4:00 PM at Stanford University in Palo Alto. A second screening will be held on July 30, 6:30 PM at the Roxie Theater in San Francisco. Purchase tickets.
---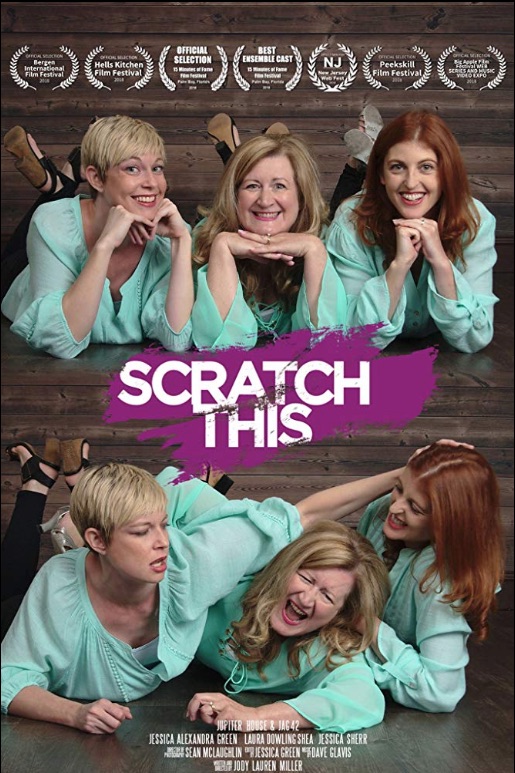 NYWIFT member Laura Dowling Shea announces her award-winning pilot, Scratch This, is going to series. Actresses and co-creators Laura Dowling Shea, Jessica Alexandra Green and Jessica Sherr are the three main characters of the series which is helmed by writer/director Jody Lauren Miller. The series is the story of three self-centered sisters whose inability to overcome their sibling rivalry results in riotous physical comedy. Described as The Three Stooges meets Always Sunny in Philadelphia. Go Indie TV calls the show, "Laugh out loud funny."
Other recent Scratch This press highlights:
Director Paul Feig with his 2.1 Million followers retweeted Scratch This #attitudeofgrattitude tweet.
Award winning composer Andrea Saparoff has signed on to score the series
Screened at the Long Island International Film Expo (LIIFE) to a packed house.
Accepted into two more film festivals, Broad Humor Film Festival in Venice Beach and Womens Comedy Film Festival in Atlanta.
Nominated for Best Pilot in the Seoul WebFest.
---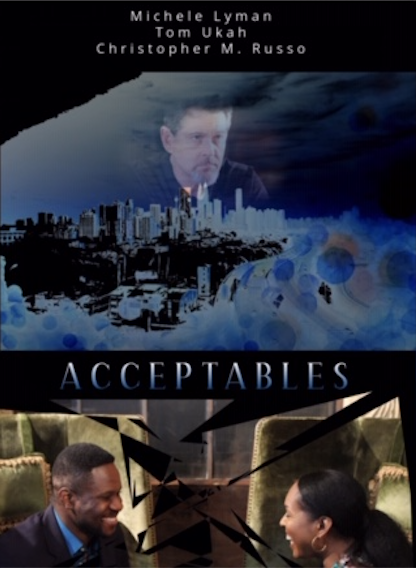 Acceptables, a film by NYWIFT member Michele Lyman, has been selected for the Long Island International Film Expo. The film will screen as part of the shorts block on July 17 from 5-7PM. Acceptables tells the story of a thrilling first date that takes an unexpected turn, when under the cover of night, laws are changed and basic rights are revoked. Buy tickets. MIchele also starred in Troll, which screened at the festival on July 14. In Troll, a mother confronts the internet troll she feels is responsible for her child's death.
---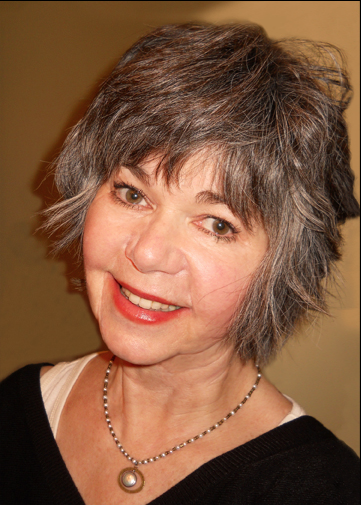 NYWIFT Member Tina Field Howe, a participant in The Writer's Lab 2016 cohort for women screenwriters over 40, has been hired to write an animated screenplay for Canadian producer Carolyn Meland of HeartHat Entertainment. Tina is a graduate of the ScreenwritingU Master Screenwriter program.
---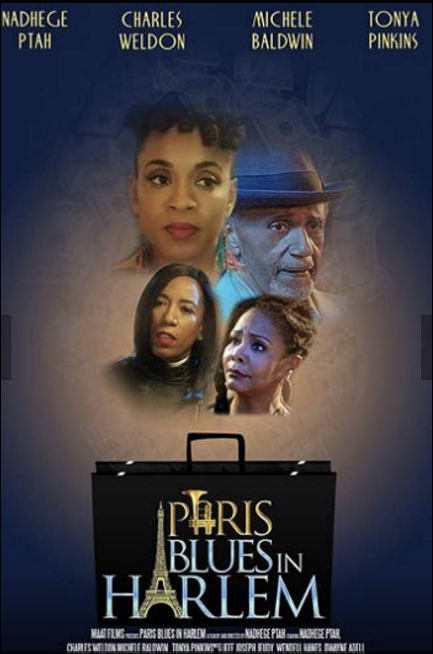 Paris Blues in Harlem, written and directed by NYWIFT member Nadhege Ptah, is one of 25 shorts being featured this month during PBS' 8th Annual Online Film Festival, which will run from July 15-26. Starting July 15, viewers can access the festival via PBS and station digital platforms — including PBS.org — and via YouTube and Facebook. Viewers can watch, share and vote for their favorite film online. Paris Blues in Harlem follows a Black family that's wrestling with a tough decision: whether or not to sell the family-owned jazz club in a rapidly changing Harlem. Though fictional, the film addresses a scenario that is all too familiar these days in Black communities across the nation, where gentrification is changing our neighborhoods and some families' fortunes. 
---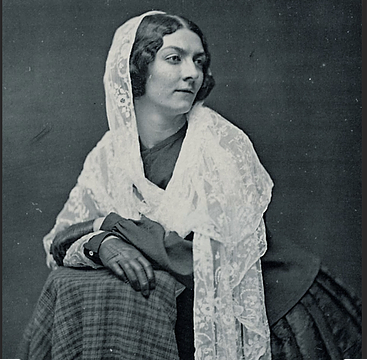 NYWIFT members in the D.C. area are invited to the world premiere for An Evening with Lola Montez, at Capital Fringe July 13. Featuring NYWIFT member Mary Murphy as Lola Montez and directed by NYWIFT member DeLisa White. Lola Montez, born in 1821 as Eliza Gilbert, was a free-spirited Irish dancer seeking celebrity, pleasure, and power. The play explores her extraordinary tale of passion and politics that led to a revolution in Munich. Buy tickets.
---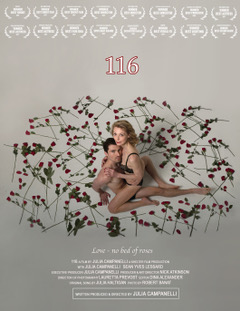 116, written and directed by NYWIFT member Julia Campanelli, will screen as an Official Selection of the Festival of Cinema NYC. The film is a story about a woman who wakes in a hotel room with a younger man in her bed. She demands he leave, he resists, and the struggle begins. Is it the power of love, or the love of power that keep them together, repeating the same ritual, over and over again? Watch the trailer! 116 will screen as part of the NY Shorts Block on Aug. 3 from 6:00-7:45PM at Regal UA Midway in Forrest Hills, Queens. Buy tickets.
---
NYWIFT member Grace Kim was recently announced as the 2019 recipient of the Picture Farm Commercial Director Mentorship Program. In connection to the Picture Farm Film Festival, Picture Farm offers a Commercial Director Mentorship program — a year-long collaborative mentorship in commercial filmmaking to a particularly promising filmmaker. Grace's film Loveseat was part of the opening night short's block for the festival. She will work with Picture Farm for the upcoming year to move along in her commercial directing career. Read more.  
---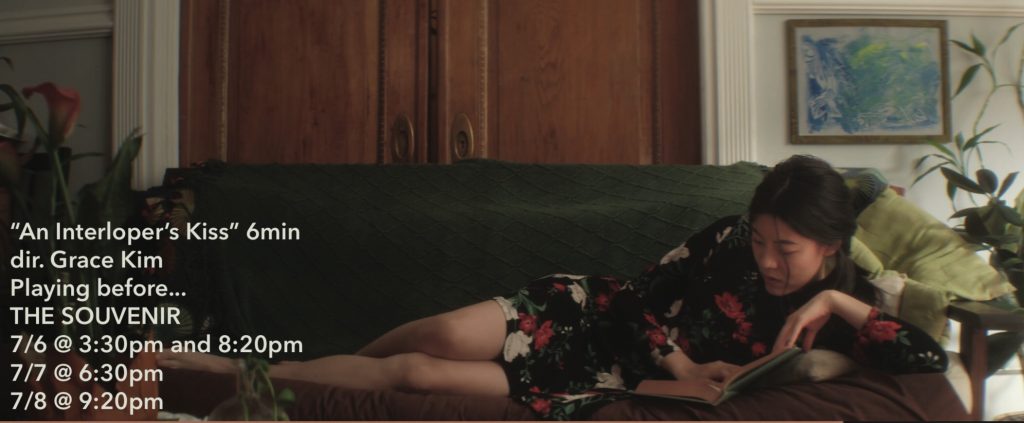 An Interloper's Kiss, written and directed by NYWIFT member Grace Kim, will screen at Syndicated Theater for select July showtimes. The film is a portrait of a woman's everyday life as seen from the point-of-view of an unlikely, voyeuristic love interest and will screen before The Souvenir on July 6, 7, and 8. To see the calendar for showtimes and to buy tickets, click here.
---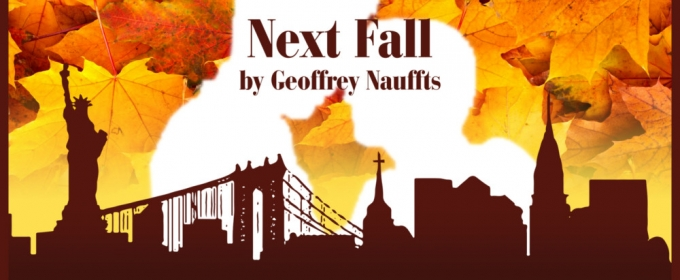 NYWIFT member Eve Austin will be in a fully staged benefit reading of Geoffrey Nauffts' play Next Fall through The Drama Club Theater Company at the Gene Frankel Theater, 24 Bond Street on June 30 at 7:30 PM. Using the code dramaqueen will take half off admission (regular price $30 now $15) if purchased in advance. Buy tickets now. Next Fall takes a witty and provocative look at faith, commitment and unconditional love. This timely and compelling new American play forces us all to examine what it means to "believe" and what it might cost us not to.
---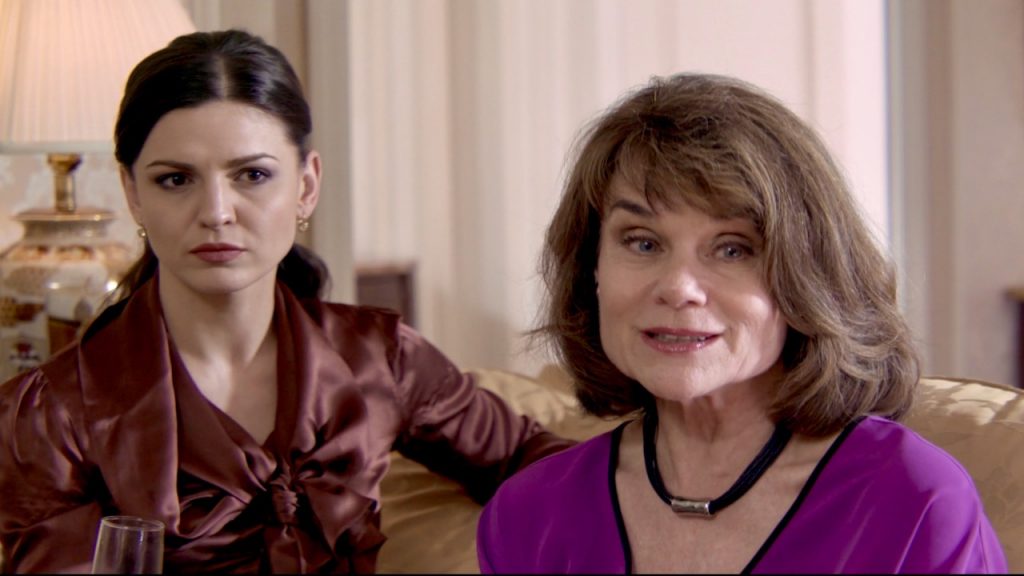 NYWIFT member Kristin Samuelson wrote, produced and acted in the political drama short Extradition, which was shown at NY Shorts International Film Festival in June. The film won one award at the European Cinematography Awards: Best Lead Acting in a film, Extradition: Kristin Samuelson. Member Devi Morgan also acted in the film and was Associate Producer. Its next screening is July 12 at 3:45 PM on the opening day of Long Island International Film Expo in Bellport, NY.  Buy tickets for Day 1, Block 3. The opening night party immediately follows that block of films.
---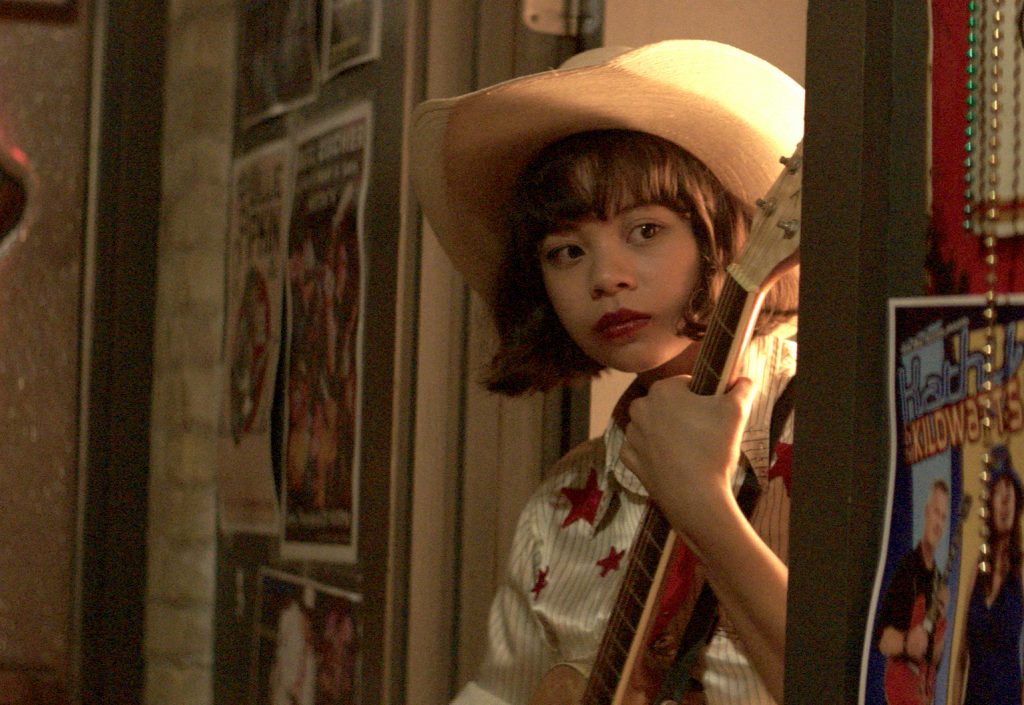 Yellow Rose, written and directed by Diane Paragas, will open this year's Asian American International Film Festival presented by Asian CineVision in New York City on July 25 at Asia Society. The film received the 2018 NYWIFT Ravenal Foundation Feature Film Grant.  Yellow Rose is a timely story about a headstrong Filipino girl from a small Texas town who fights to pursue her dreams as a country music star while facing the threat of deportation. The film stars Tony Award Nominee Eva Noblezada, Tony Award Winner Lea Salonga, Country Music Star Dale Watson, and Philippine actress Princess Punzalan. This is Eva Noblezada's debut in film.
---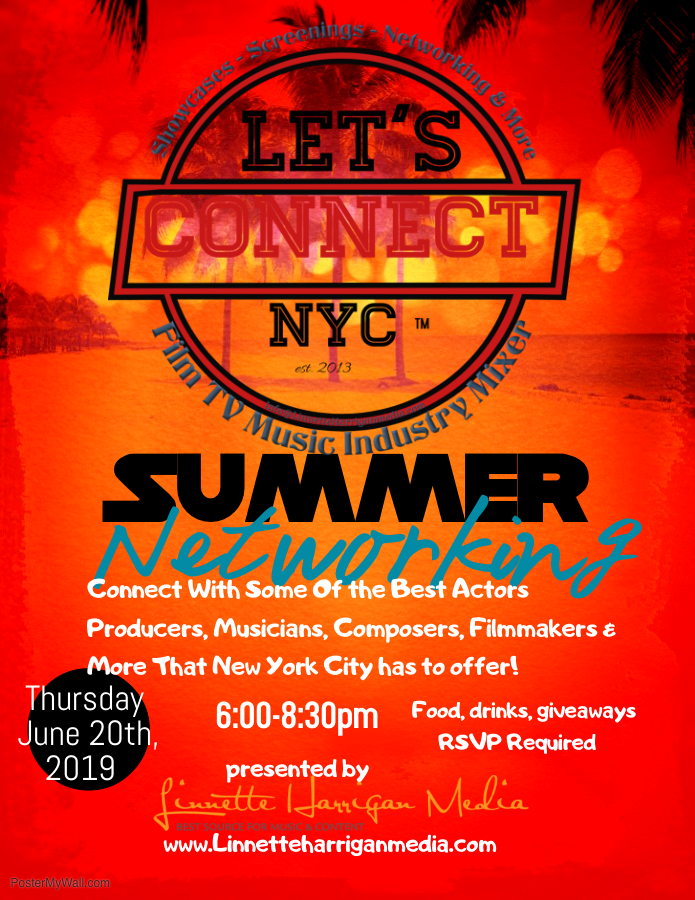 NYWIFT members are invited to the Let's Connect NYC Networking Event June 20 at 6:00 PM in NYC. Tickets are $29.97. NYWIFT members get 20% off with discount code NYWIFT. Buy tickets. Let's Connect NYC Networking Events were started by NYWIFT Member Linnette Harrigan who is a 20-year veteran of the entertainment industry. The event especially provides filmmakers and composers (of all levels) a great way to connect especially with writers, producers, sound designers, musicians, composers and other filmmakers like yourself to help get that project you've been talking about off the ground!  Great Food, drinks will also be included in this event on June 20.
---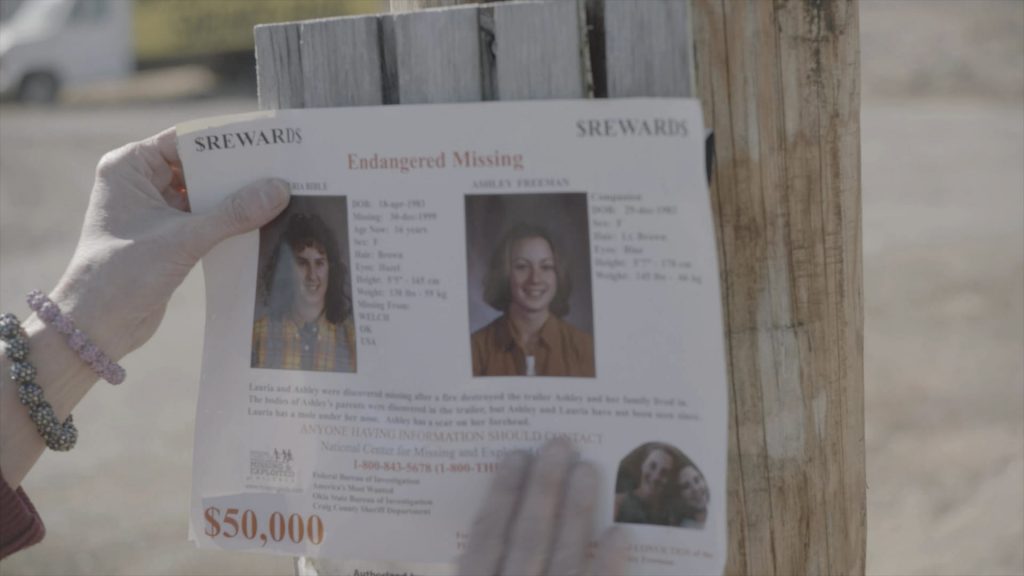 NYWIFT member Rachel Mills is the Co-Executive Producer of Hell in the Heartland, which premiered on HLN this month. Catch the final episode this Sunday at 9 PM! A new investigative documentary series that explores a harrowing and unique missing persons case that is currently evolving into a much larger story of unsolved murder, and allegations of cover- up and corruption in Oklahoma. Crime author and investigator Jax Miller and former police investigator Sarah Cailean have been intrepidly researching the confounding case of Lauria Bible and Ashley Freeman, two teenagers who disappeared in December 1999, after the Freeman family trailer was burned to the ground. The series delves into the various strange theories and reveals a truth that proves even more incredible. Stephen David Entertainment is the production company. Learn more.
---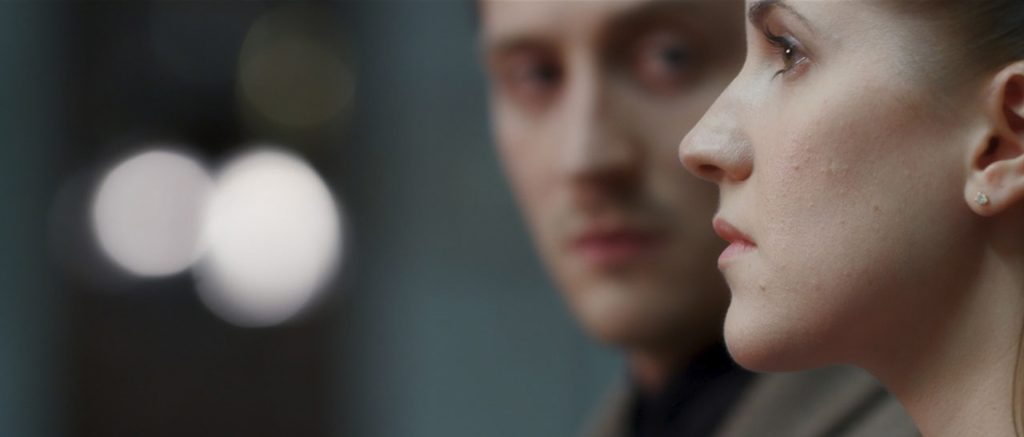 The Rainbow Experiment is now available for FREE on Amazon Prime. The film features NYWIFT members Lauren Sowa and Catherine Ryan, and was screened in May as part of the NYWIFT Member Screening Series. Watch it here – and don't forget to review and rate! In The Rainbow Experiment, things spiral out of control in a high school in Manhattan when a terrible accident involving a science experiment injures a kid for life.
---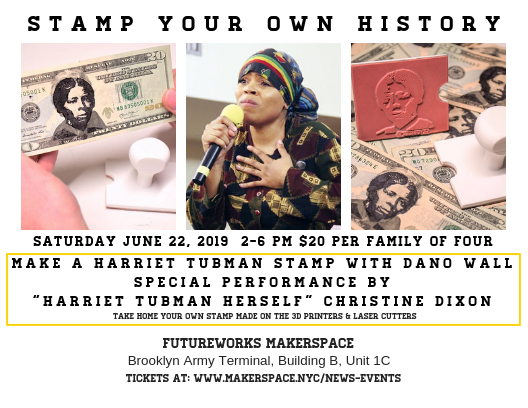 Tired of waiting for the abolitionist Harriet Tubman to put on the $20 bill? Well, you're in luck. On June 22 from 2-6 PM, NYWIFT member Christine Dixon, who is the star of the touring 12x award winning one woman show Harriet Tubman Herself, and Dano Wall, the creator of the Tubman Stamp, in partnership with FutureworksNYC, are having a one of a kind family friendly event. You will get to make your own Tubman stamp (which you get to take home with you) and learn about the digital fabrication tools used to design and make the stamp. Afterwards, Harriet Tubman Herself will give participants a deep look into her incredible life and the continued importance of the history of this country. $20 for a family of four. $20 for individuals. Located at Makerspace, 140 58th and 1st Ave, Sunset Park Brooklyn NY, by NYU Langhorne Center. Buy tickets.
---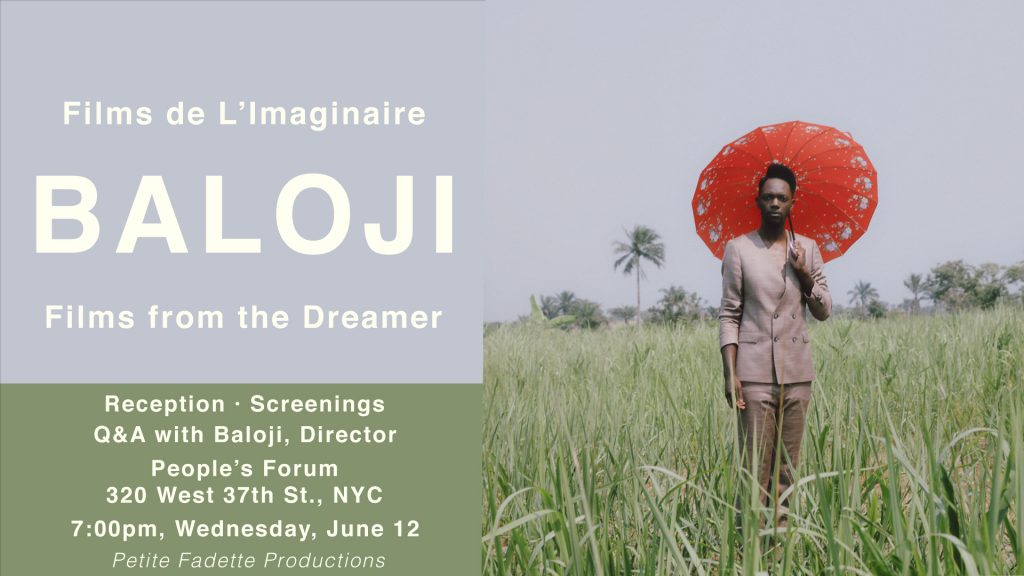 Join NYWIFT members Francoise Hovivian and Manuela Senatore, as they view and discuss Congolese/Belgian artist Baloji Tshiani's films. Francoise is also the executive producer for Baloji's latest feature project. Baloji is currently on tour and is coming to NYC directly from a benefit concert in Rwanda for this screening and Q/A. There is a suggested admission of $15, but any donation amount is appreciated, and no one will be turned away. There will be a free catered reception and panel discussion following the film screenings. The event will take place on June 12. Get tickets.
---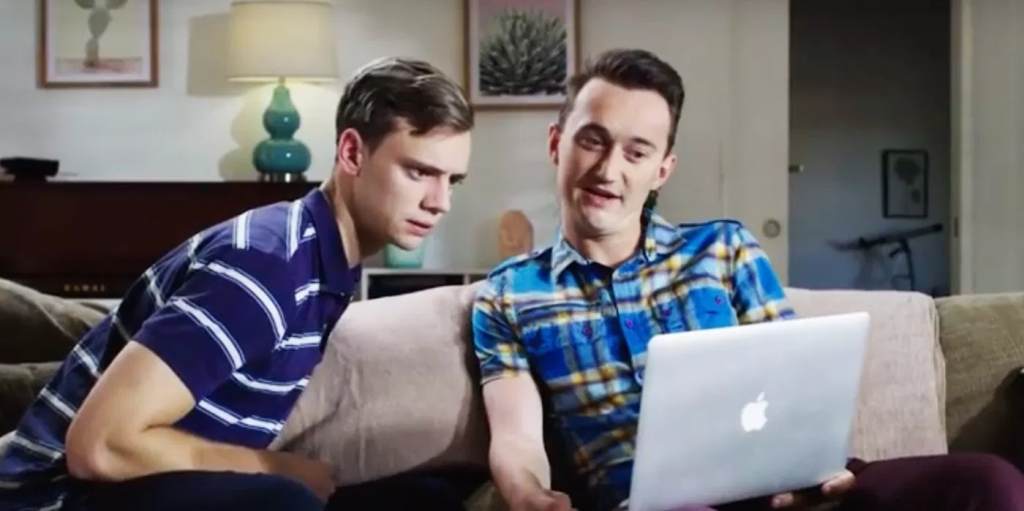 Fake News Writer, directed by NYWIFT member Dani Hanks, has been nominated for a Rockie Award at the Banff World Media Festival, taking place June 8-12. Fake News Writer is a Webby award-winning political comedy that hits at extremism on both sides of the spectrum. When an aspiring screenwriter gets a job writing conservative propaganda for a fake news site, he must hide it from his extremist liberal roommate who hacks and doxxes fake news writers. All 10 episodes are available to watch on YouTube for free. Watch now.
---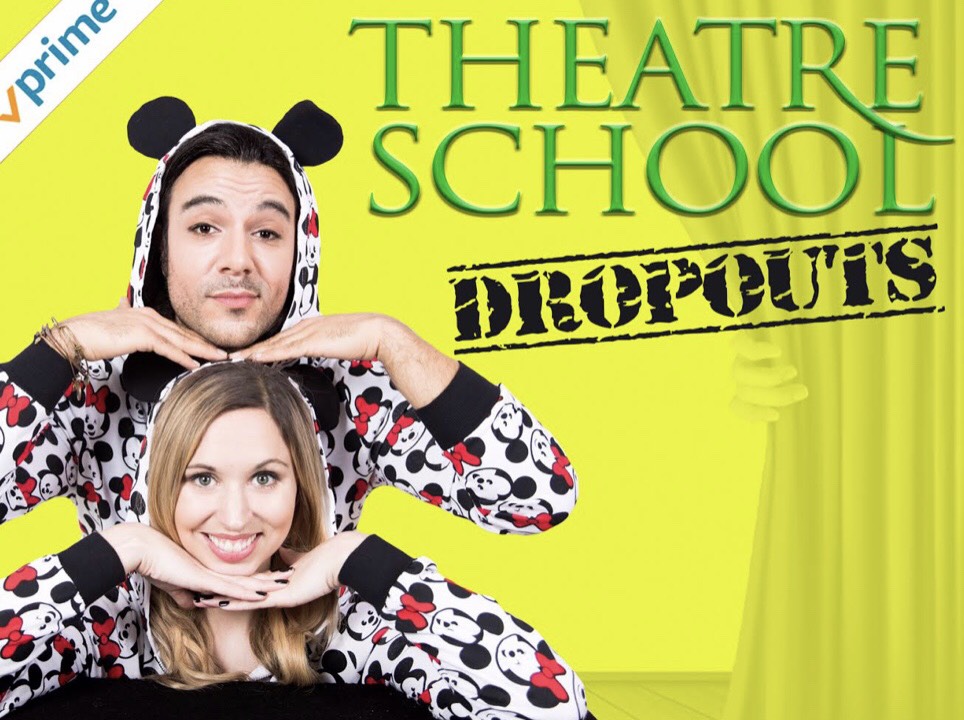 Theatre School Dropouts is a sketch comedy television series created by Spiro Marcos and NYWIFT member Maggie Politi. Watch as they gallivant around NYC bringing their bold and zany comedy to the screen. Each episode consists of several pre-taped original skits starring the duo and their gaggle of friends. NikoFrank Productions specializes in comedic shorts and prides itself on providing more opportunities for women in film. New episodes every Thursday on Amazon Prime. Watch now. The show is currently accepting 5-minute or shorter comedic sketches for the show from women writers. Email interns@nikofrankproductions.com to submit.
---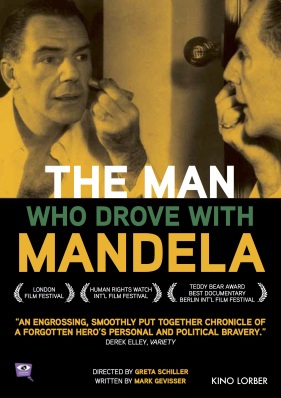 Bones of Contention, directed by NYWIFT member Andrea Weiss and executive produced by NYWIFT member Greta Schiller, will have its streaming premiere on Ovid.tv. Bones of Contention is the first nonfiction feature film to explore the theme of historical memory in Spain, focusing on the repression of lesbians and gays under Franquismo. Watch now. The Man Who Drove with Mandela, directed by NYWIFT member Greta Schiller, is newly restored and was just released on DVD by Kino Lorber. The Man Who Drove with Mandela is an unusually revealing portrait of one of the historic figures behind Nelson Mandela's long struggle for freedom in South Africa. In the early 60s, Mandela traveled incognito across South Africa, organizing armed rebellion against the apartheid regime.
---
NYWIFT member Jade Bryan is the producer of The Black Box Actor's Showcase, a platform for acting students and emerging talents to showcase their best work. The event seeks to elevate the voices of POC talent. The event will take place June 29 at Pearl Studios. Tickets are $25 before June 24 or $30 at the door (cash only). Email jadefilms@gmail.com to purchase tickets.  
---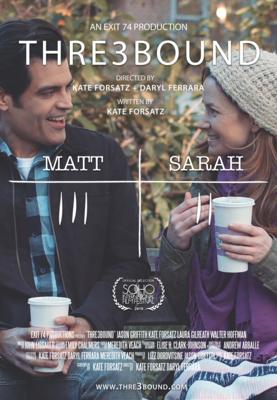 Thr3bound will premiere at the Soho International Film Festival on June 21. The film stars and was written and produced by NYWIFT member Kate Forsatz, and features NYWIFT member Jennifer Snowdon as head of the makeup department and NYWIFT member Brianna Farfel as the key makeup artist. Newly single New Yorkers Sarah and Matt aren't looking for love, but may have found it ready or not. To avoid the ever cliched rebound, they devise a plan, turning conventional laws of dating on their head, leading them to question: How many wrongs make everything right? Watch the trailer. Get tickets.
---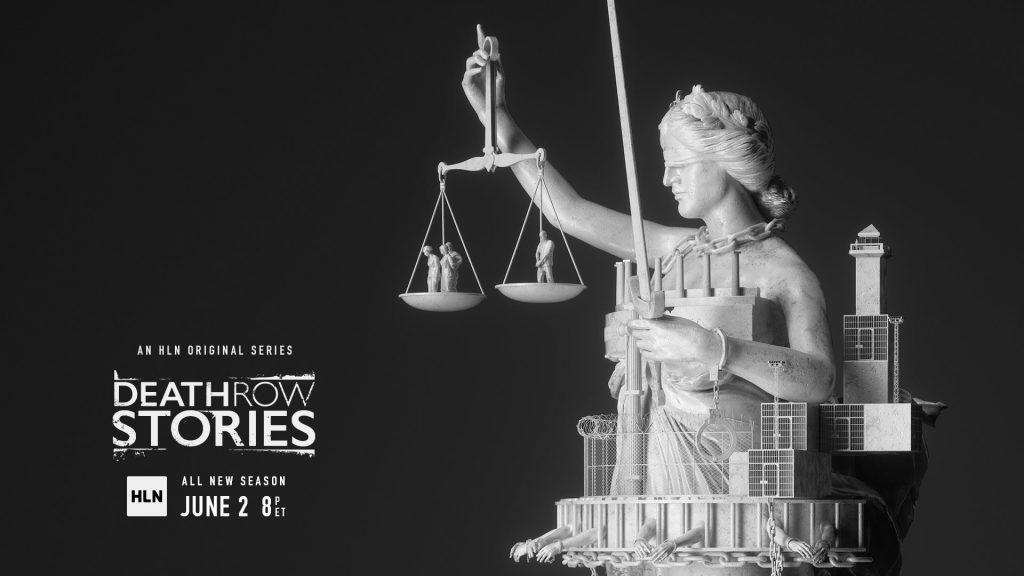 NYWIFT board member Kathryn O'Kane and member Bari Pearlman are proud to announce that Season 4 of Death Row Stories premiered June 2 at 8pm ET/CT on HLN. O'Kane and Pearlman directed episodes of the popular documentary crime series, produced in conjunction with Jigsaw Productions and Sundance Productions. Told by current and former death row inmates, each episode of Death Row Stories seeks to unravel the truth behind a different capital murder case and poses tough questions about the U.S. capital punishment system. O'Kane's episode "Body of Evidence" airs on June 30. Pearlman's episode "A Woman Wronged" airs June 23 and "Memory of a Murder" airs on July 21.  The series features work by 5 NYWIFT members including editing by Cindy Kaplan Rooney, Jill Schweitzer, and Yvette Wojciechowski.
---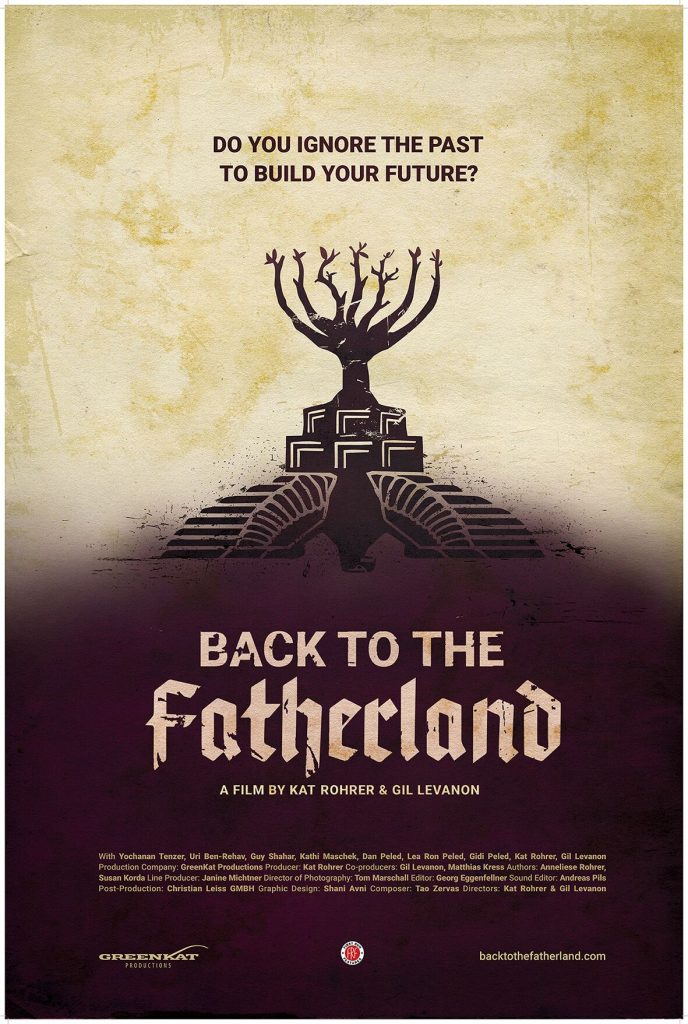 Back to the Fatherland, directed by NYWIFT member Kat Rohrer and Gil Levanon, will screen at Cinema Village as part of its theatrical release. This revealing documentary explores the challenges and opportunities for reconciliation and understanding between the generations on both sides of the Shoah. Screenings will be followed by a Q&A with the directors afterwards. Use discount code Fatherland at the box office to buy discounted tickets to any screening. Join Cinema Village for screenings and Q&A panels of the critically acclaimed Back to the Fatherland June 14 – 20. Buy tickets.
---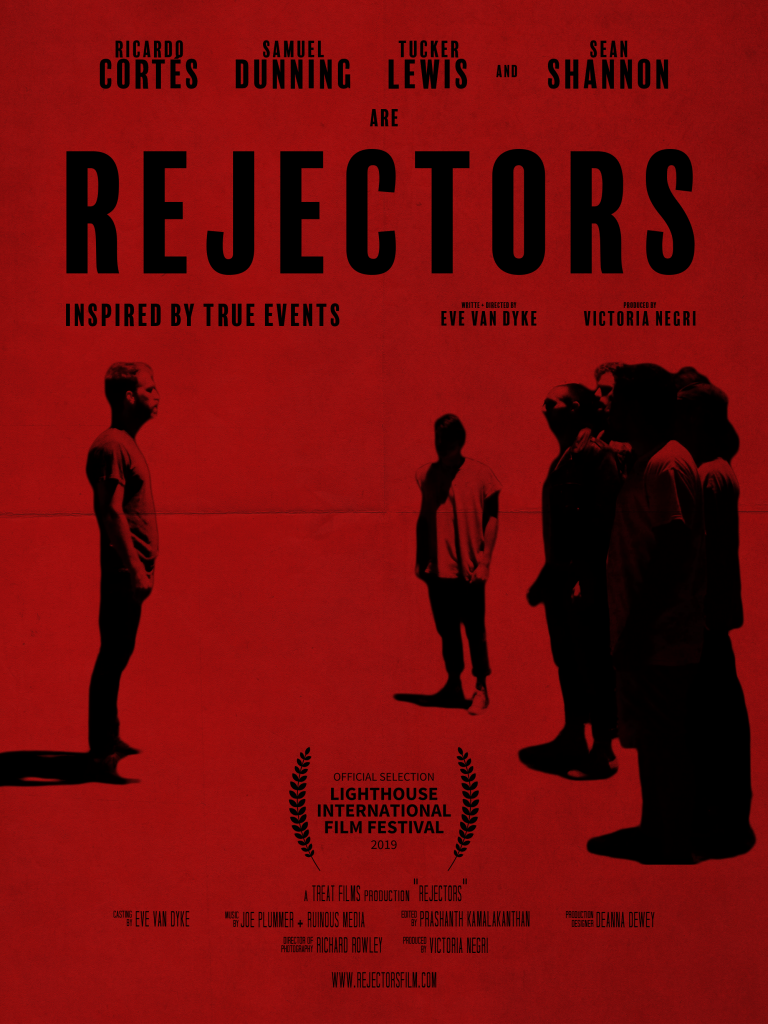 Rejectors, produced by NYWIFT member Victoria Negri, will have its world premiere at the Light House International Film Festival on June 7. Rejectors is about a violent crew with an unexpected main calling: brutalizing Nazis. New recruit Hector, a 20-year-old outcast, finds himself torn between his allegiance to the Rejectors and a past he can't escape. The film is written and directed by Eve Van Dyke, shot by Academy Award nominated director, Richard Rowley, and scored by Modest Mouse's and Cold War Kids' Joe Plummer. It is loosely inspired by director Eve Van Dyke's experience as a teenager in the punk rock scene in Massachusetts and New York and local anti-racist action groups. Get tickets.
---
Safe, a short film written, directed and produced by member Elizabeth Page, will screen at the Lighthouse International Film Festival on June 9. Elizabeth lives in Connecticut and the film, inspired by the tragedy at Sandy Hook, focuses on a teacher who's survived a school shooting. Unable to go back into the classroom, she's now working as a nanny. When she discovers guns at a playdate, she tries to educate the unspooling teens with tragic results. Get tickets. 
---
Catch NYWIFT member Linnette Harrigan on Manhattan Neighborhood TV Network's Spirit Channel 3 on June 11 at 1:30PM. Linnette will be speaking on her journey as an independent music supervisor, publisher, and producer working in the TV, Film, and Entertainment business. Find out more about Linette.
---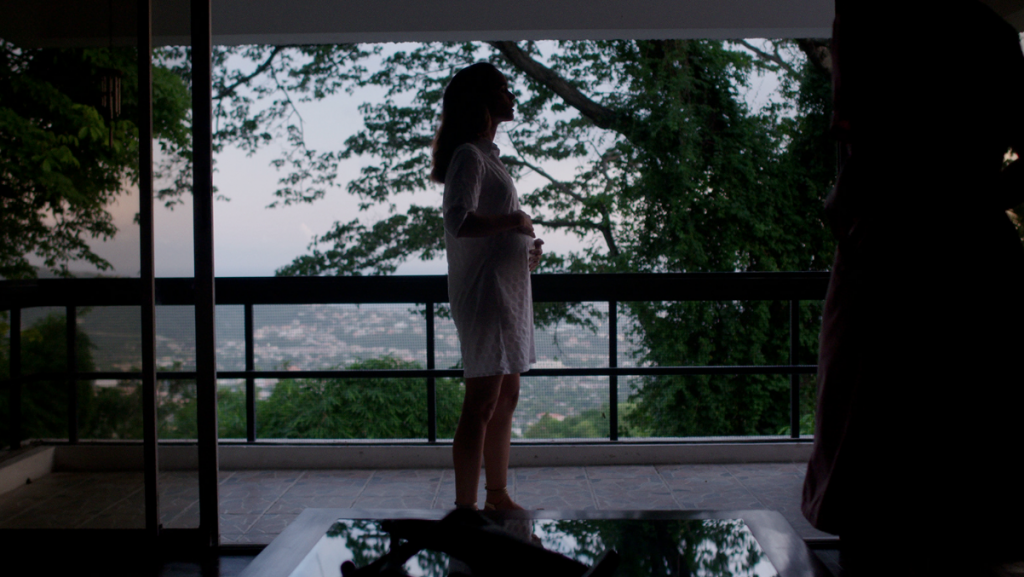 Unspoken, written and directed by NYWIFT member Danae Grandison, to screen at Katra Series Film Festival and Lighthouse International Film Festival. The film is about the subtleties of power as it explores two women who are bound by duty. Watch the trailer. It will play at the Katra Series Film Festival on June 4. Buy tickets. It will also play at the Lighthouse International Film Festival on June 6. Buy tickets.
---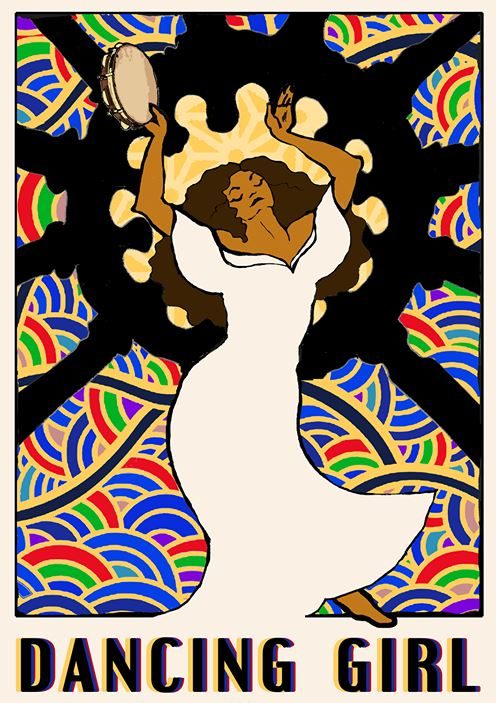 NYWIFT member Maleni Chaitoo can be seen in Dancing Girl, a gritty re-imagining of Victor Hugo's classic Hunchback of Notre Dame. When the Parisian police inflict tragedy on her community of Outcasts, Esmeralda – a resilient and fierce-hearted immigrant – vows to emancipate her people from a prejudiced system. The show will play as part of the SheNYC Summer Theater Festival, a festival that prioritizes women's voices and advocates for gender parity in the arts. The showings are June 22 and June 24. Get tickets.
---

Beautiful Pasadena by NYWIFT member Jen Rudin will play June 26 and 29 as part of the SheNYC Arts Summer Theater Festival. The festival will feature two weeks of eight full-length shows by women writers and composers. See the lineup and get tickets.
---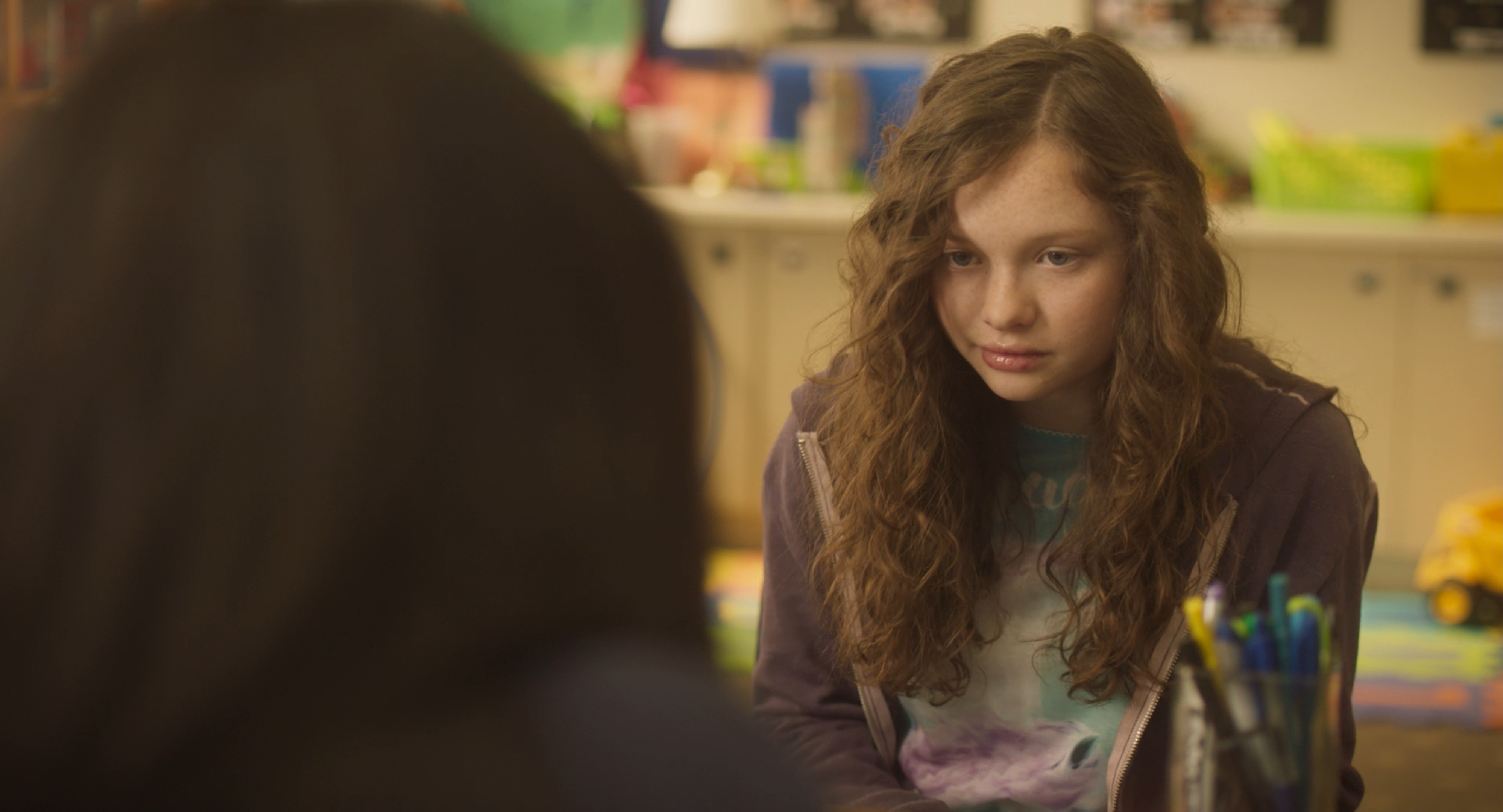 Lucy in the Sky, written by NYWIFT member Jen Rudin, will screen at the Lighthouse International Film Festival on June 6. The film centers around fourteen-year-old Lucy Katz, a teenager with autism adjusting to mainstream high school. Lucy and her identical twin sister are faced with cataclysmic change when they become subject to a genetic research study that could forever change Lucy. Get tickets.
---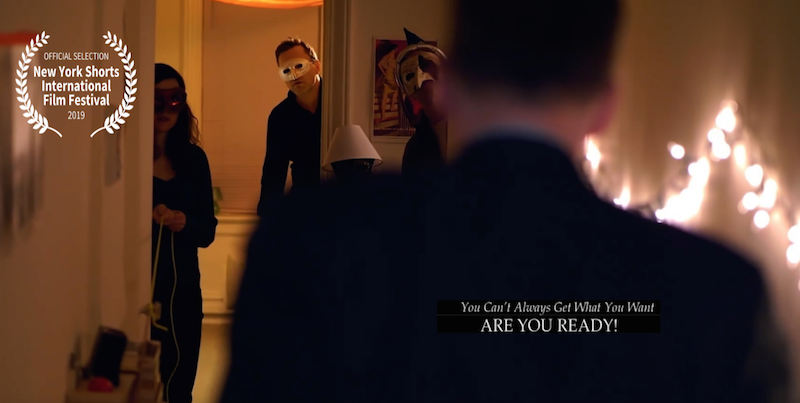 You Can't Always Get What You Want, starring and produced by NYWIFT member Rachel Errington, will have its NYC premiere at the NY Shorts International Film Festival. The film is about a Marine father who tries to reconcile with his estranged daughter before it's too late. The film screens June 6. Get tickets.
---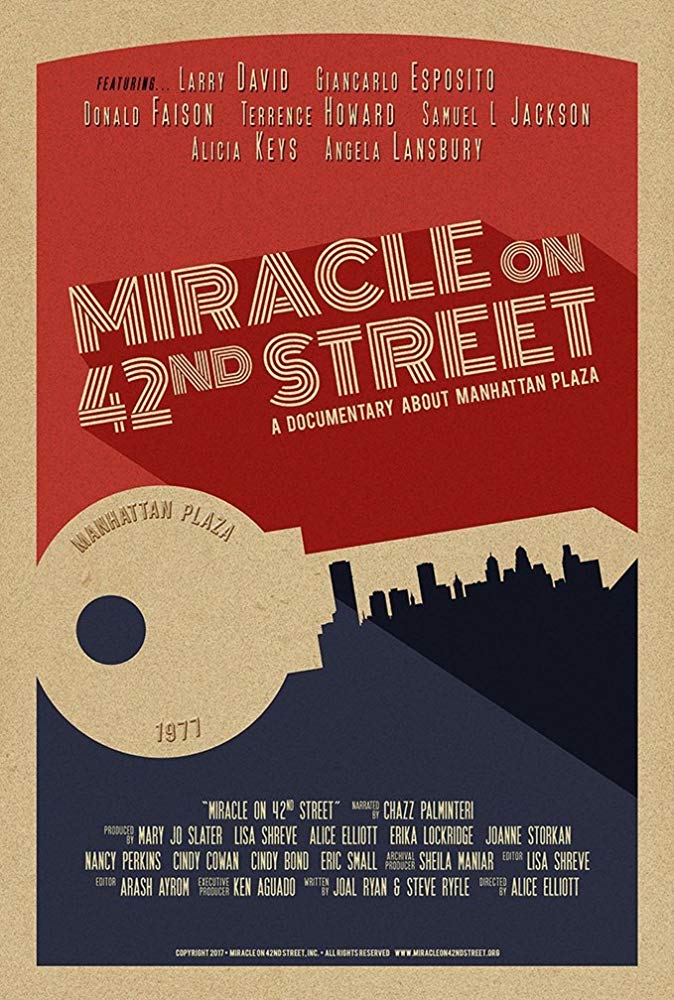 Miracle on 42nd Street will be screening at the Women's Film Fest on June 7. Directed by Academy Award-nominated NYWIFT member Alice Elliott, Miracle on 42nd Street is the untold story about the history and impact of the Manhattan Plaza apartment complex in New York City. Starting with the facilities' initial commercial failure in the dire 1970s, the film recounts how the buildings were "re-purposed" as subsidized housing for people who worked in the performing arts. The social experiment was a resounding success in the lives of the tenants, and it led the way in the transformation of the neighborhood and local economy. The film makes a compelling case for both the economic value of the arts and artists in America. Use promo code WIFT for 15% off tickets (General – $20, Reserved – $25). Get tickets.
---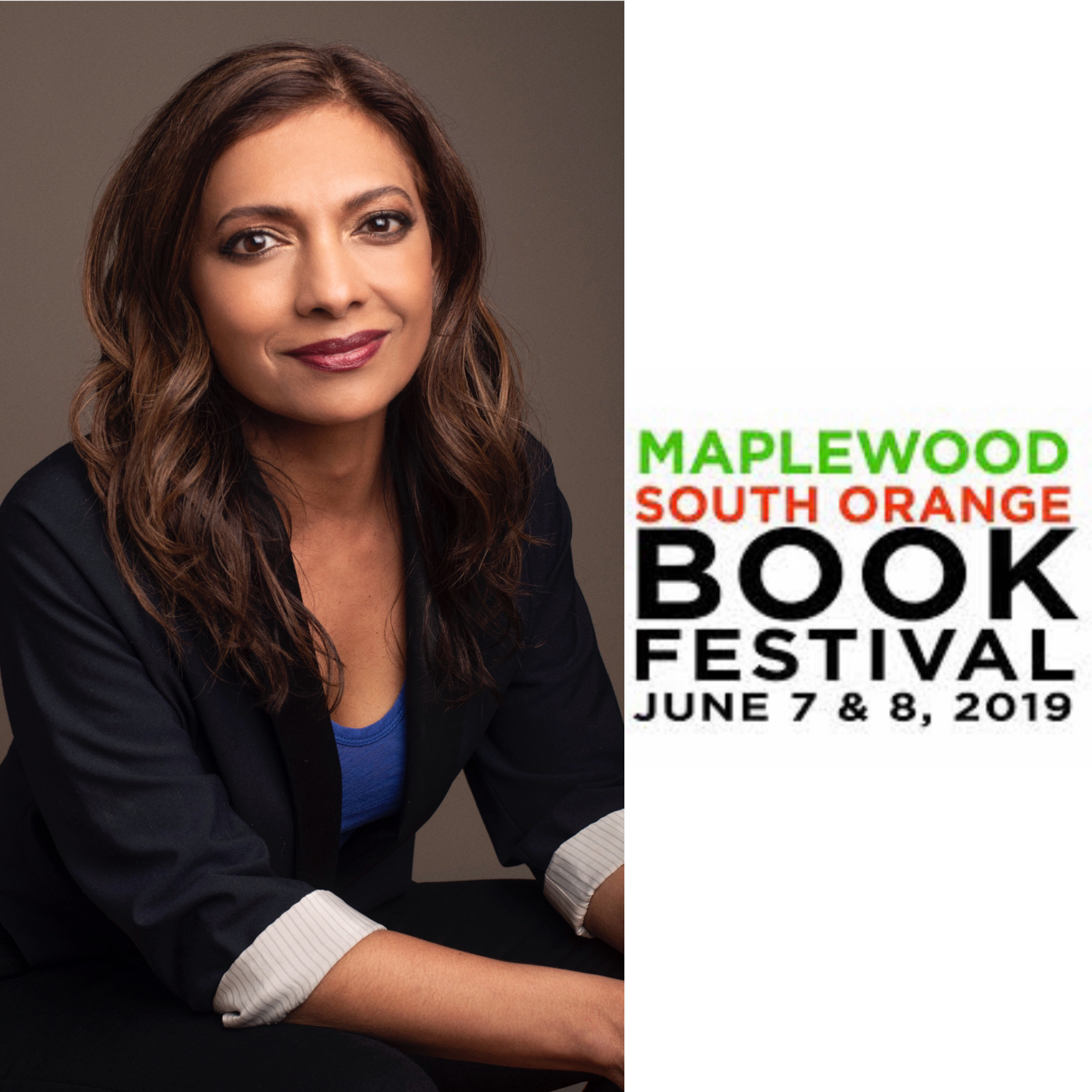 Satire will save the world! Catch NYWIFT member Mellini Kantayya at the MAPSO Book Festival in Maplewood, NJ on June 8 on this panel discussing laughing in the face of personal and political adversity. Mellini is the author of Actor. Writer. Whatever. (essays on my rise to the top of the bottom of the entertainment industry. She appears alongside New Yorker Magazine cartoonist Emily Flake and comedy writer and satirist Caitlin Kunkel. The panel will be moderated by author and humorist Elly Lonon. The event is FREE and open to the public. See the full schedule.
---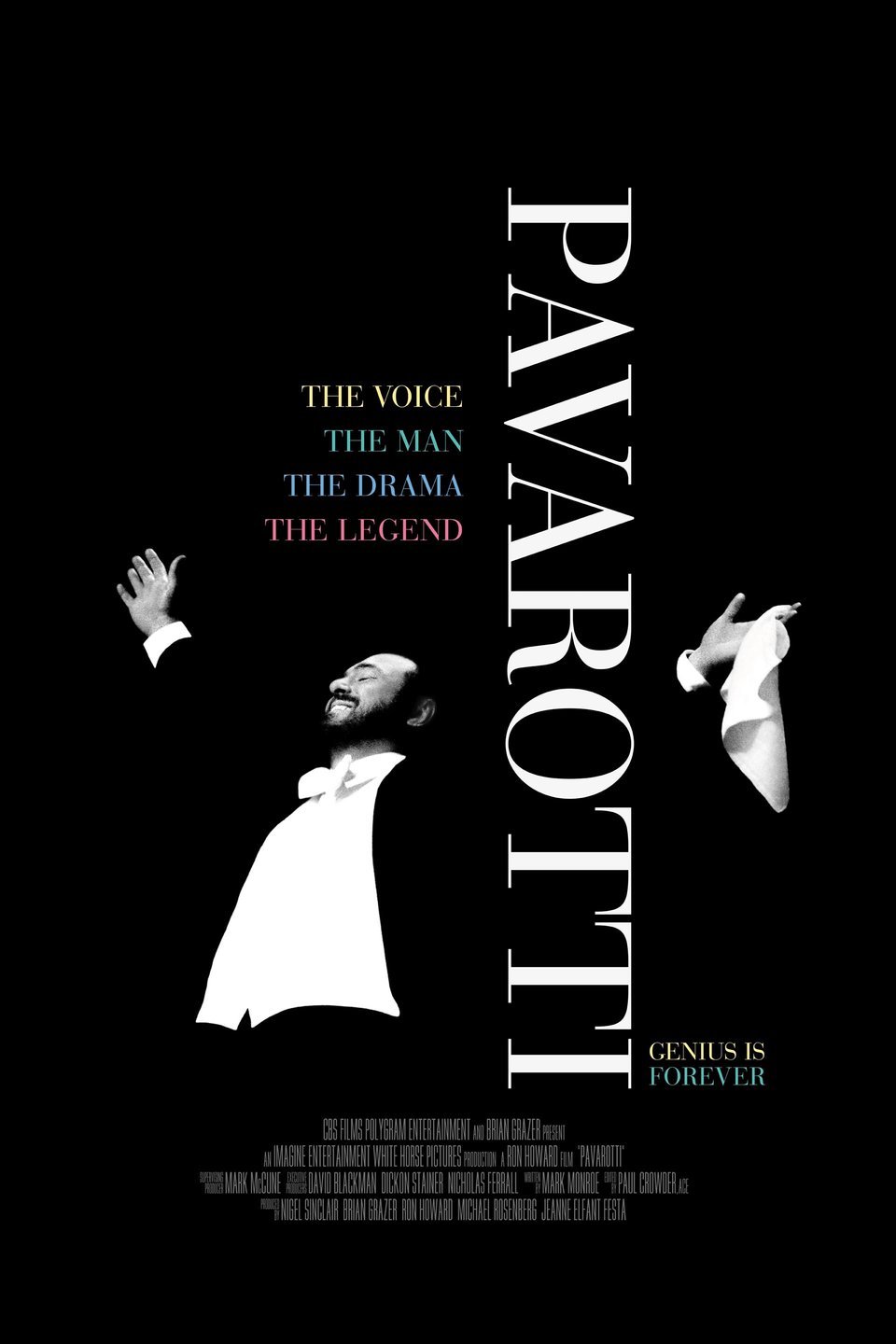 Pavarotti is a filmic examination of the life and career of famed opera tenor Luciano Pavarotti, directed by Ron Howard. The audio description was produced and voiced by NYWIFT member Michele Spitz, so that the film is available to blind and low vision audiences. The film will open in select theaters throughout NYC on June 7. There will be a forthcoming DVD/BluRay featuring the audio description as well.  Watch the trailer.
---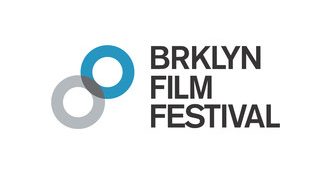 Sun Valley, directed by NYWIFT member Rachel Wolak-Frank, and #Like, directed by NYWIFT member Sarah Pirozek will screen at the Brooklyn Film Festival. Sun Valley is about a young skater who sets out on a desert road trip to find closure and will screen on June 3 and June 7. Watch the trailer. Get tickets. #Like is a feminist noir thriller that is a taut observation of teen sexuality and paranoia at the intersection of #MeToo and the un-policed borders of cyber life and will screen June 1 and June 3. Watch the trailer. Get tickets.
---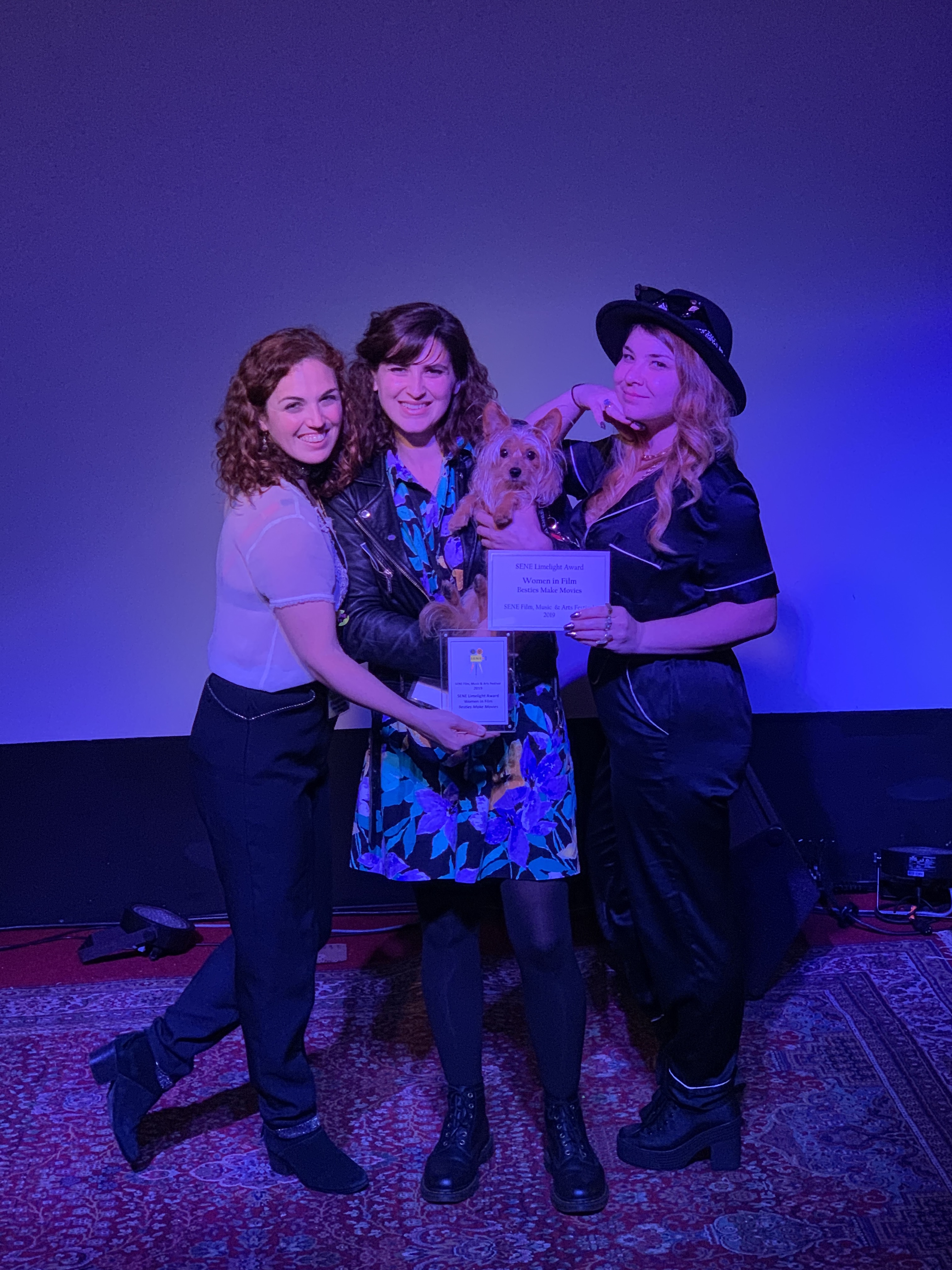 NYWIFT member Marzy Hart's production company Besties Make Movies received the first ever Women in Film Limelight Award at the Sene Music and Film International Film Festival. The festival was listed as one of MovieMaker Mag's 50 Film Festivals Worth the Entry Fee.
---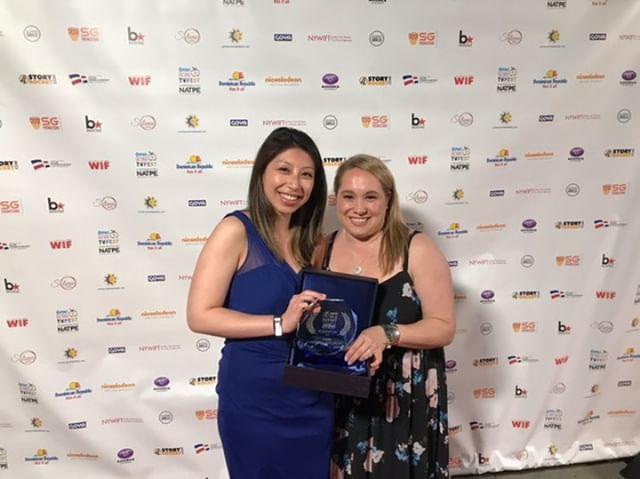 NYWIFT members Cindy Chu and Nicole Gomez Fisher took home the award for Best TV Pilot Comedy at the Omni Cultural TV Fest for their web seris Queens. Find out more about the series. Watch the trailer. 
---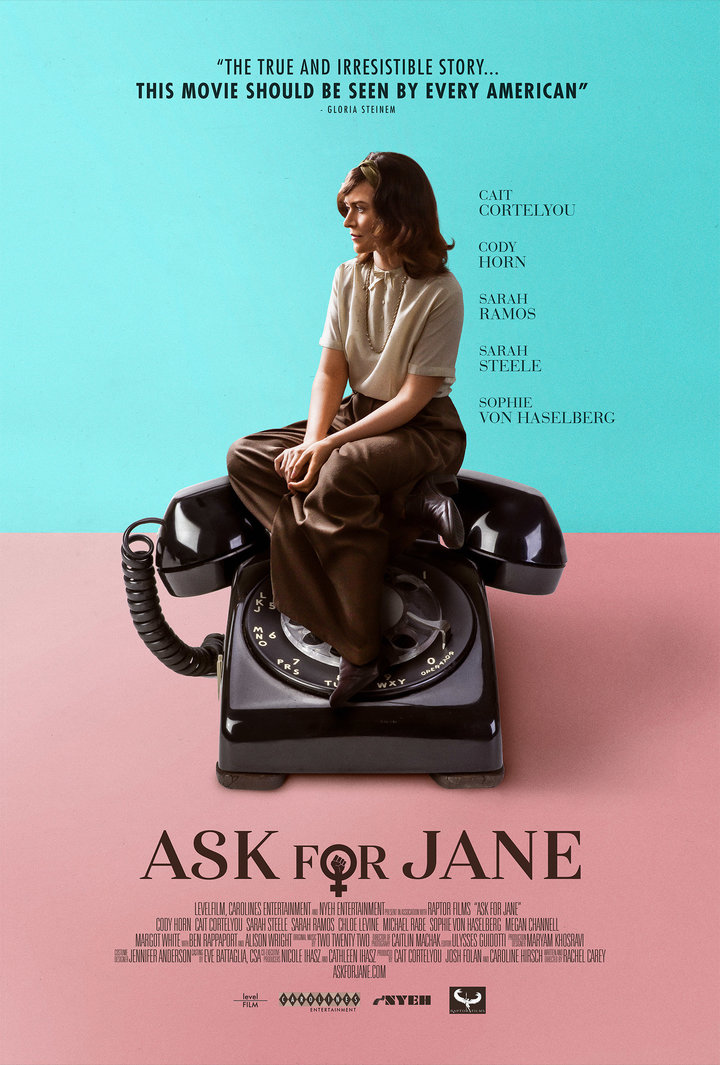 Based on a remarkable true story and produced by and starring NYWIFT member Cait Cortelyou, produced by NYWIFT member Caroline Hirsch, and starring NYWIFT members Megan Channell, Katrina Medoff, and Latresa Baker, Ask for Jane will begin its NYC theatrical release on May 17 at Village East. The project was developed in the NYWIFT New Works Lab. When a pregnant university student in 1968 attempts to take her own life, her friends Rose and Janice find a doctor willing to perform an illegal abortion to save her. Sparked by this experience, they form a secret organization to help women obtain safe abortions in a time when they were punishable by a prison sentence. Operating like a spy network, complete with blindfolds and code names, the "Janes" help thousands of women – but they can't hide from the police forever. The film stars Cait Cortelyou, Alison Wright (The Americans), Chloe Levine (The OA), Cody Horn (Magic Mike), Sarah Ramos (Parenthood), Sarah Steele (The Good Fight), and a cameo by original Jane Collective member Judith Arcana. Watch the trailer. Buy tickets.
---
Julie Dash has received a grant from the National Endowment for the Humanities for her film Travel Notes of a Geechee Girl, currently in development, which explores the Gullah Geechee history and cultures that framed the life story of Vertamae Smart Grosvenor. The documentary about the life and works of Vertamae Smart Grosvenor, which is currently in development with NYWIFT member and Muse Honoree Julie Dash as director, has been awarded a grant by the National Endowment for the Humanities (NEH). Travel Notes of a Geechee Girl was selected as part of the NEH's mission to support humanities exhibitions and documentaries, and the preservation of American history and cultural heritage. The film is produced by NYWIFT Board member, Rachel Watanabe-Batton and Dash, with Patricia Williams Lessane, PhD. and Juanita Anderson as co-producers.