NYWIFT members, do you have an upcoming screening, event, campaign or other news to share? Tell us! Contact communications@nywift.org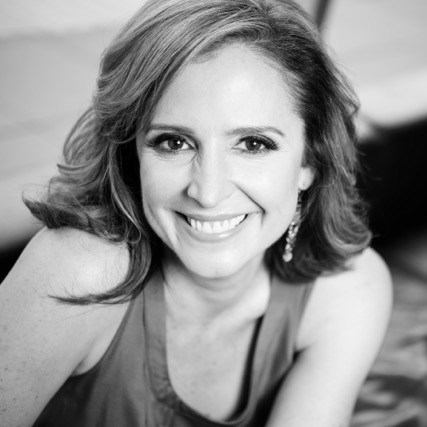 NYWIFT member Tricia Brouk, an award winning Director, Writer, Filmmaker, TEDx Producer and the Executive Producer of Speakers Who Dare, was just recently selected as Top Director of the Year by the International Association of Top Professionals (IAOTP) for her outstanding leadership and commitment to the profession. "As a talented dynamic, results-driven leader, Tricia has demonstrated success not only as a director but has also applied her expertise to the art of public speaking and…" Read more. Find out more about Tricia. Find out more about IAOTP.
---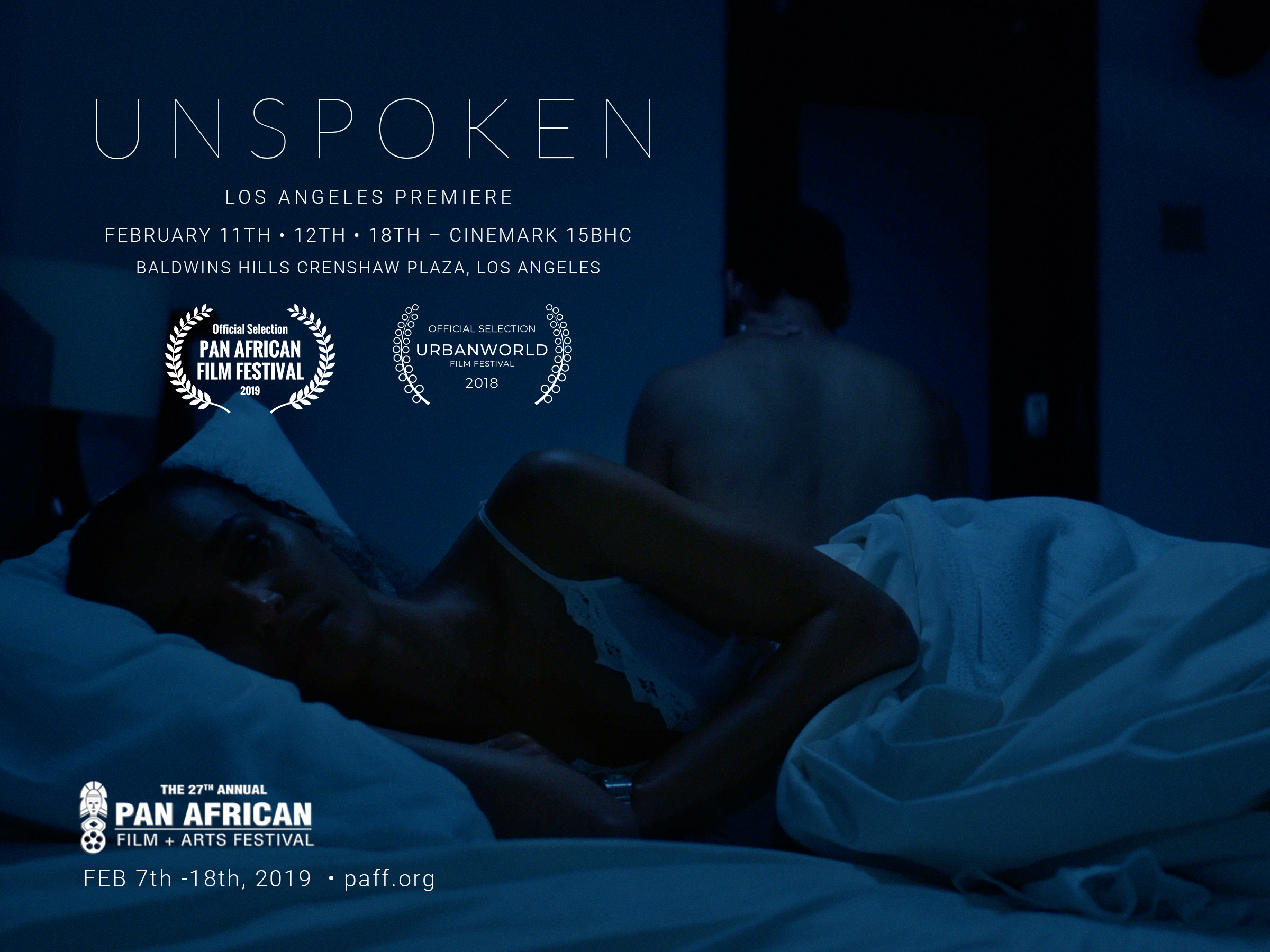 Unspoken, directed by NYWIFT member Danae Grandison, will screen at the 27th Annual Pan African Film & Arts Festival, taking place Feb 7-18 at Cinemark Rave 15 in Los Angeles. Unspoken explores the lives of characters Caroline and Icy who are bound by duty. Shot in Kingston, Jamaica, Unspoken explores the unsaid truths of power, class, and money within a society at large. Watch the trailer. See screening times and buy tickets.
---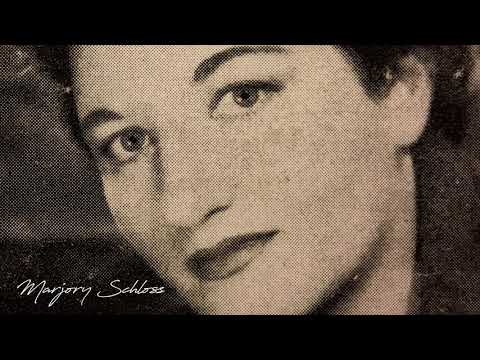 The Bachelors of Broken Hill Farm, written and directed by NYWIFT member Erika Yeomans, will screen at the New Filmmakers NY Festival. The film is a feature-length documentary about the true-life soap opera of Frank Provo and John Pickard. Actors, writers, and gentleman farmers, their greatest success would not be found on the boards of Broadway or the hills of Hollywood but in a closeted relationship that spanned four decades. This is their love story. The screening will take place Feb 27 at Anthology Film Archivesat 8PM. Watch the trailer.
---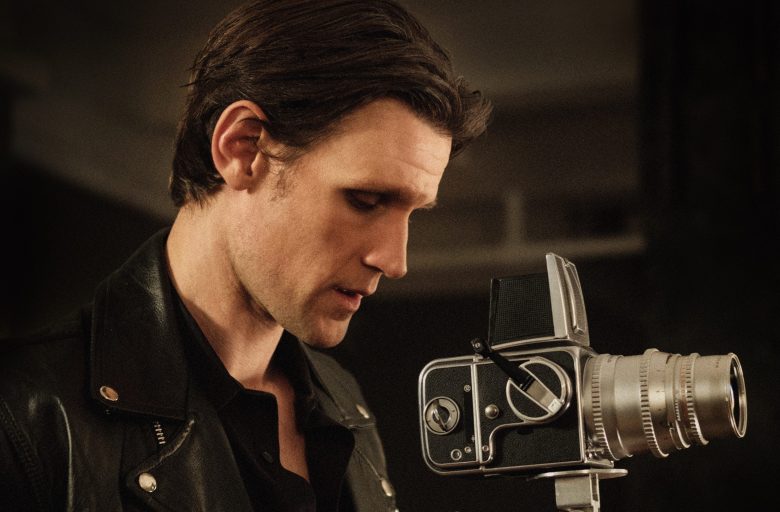 NYWIFT member Ondi Timoner's Mapplethorpe will release theatrically in New York on Feb 14 and elsewhere starting March 1. The film is a chronicle of the career of photographer Robert Mapplethorpe, from his rise to fame in the 1970s to his death in 1989 at the age of 42.Watch the trailer. Buy tickets.
---
In February, NYWIFT Women Crush Wednesdays podcast host Margarita Cortes is joined by NYWIFT member Janine McGoldrick as her guest co-host to chat about awards season and the lack of recognition – yet again – for women. They offer insight on why they think it's happening and when you get two PR gals talking, well not much is left unsaid. Plus Community Engagement Director Katie Chambers, chats it up with Alysia Reiner (Orange is the New Black) to talk about her latest indie film Egg and the stigmatism of women beings moms. Also, will she give us any scoop on OITNB…? Listen on iTunes ,Spotify and Podomatic.
---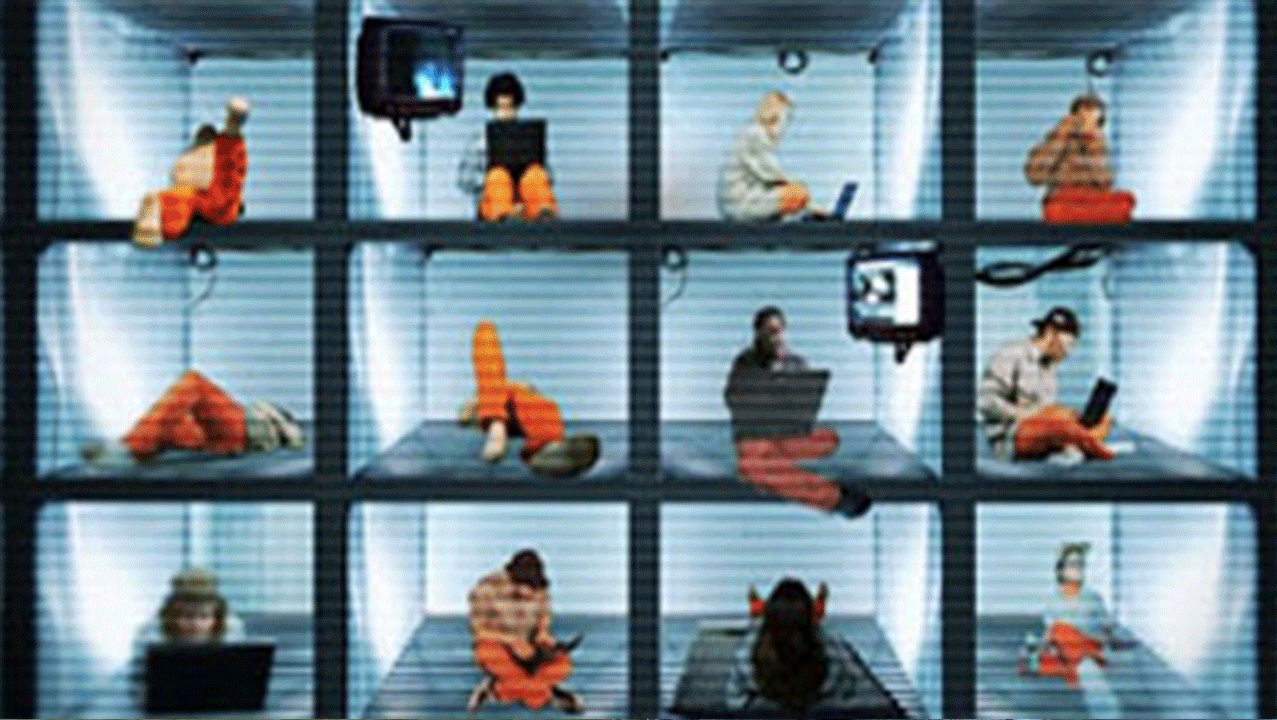 In 2009, We Live in Public won the Sundance Grand Jury Prize. The film, directed by NYWIFT member Ondi Timoner, is a riveting and cautionary tale of what to expect as the virtual world takes control of our lives. 10 years in the making and culled from 5,000 hours of footage, We Live in Public reveals the effects the web will have on our society through a series of startling social experiments funded by "the greatest Internet pioneer you've never heard of" – former Internet mogul, artist, and visionary, Josh Harris. Celebrate the film's10-year anniversarywith a screening at Roxy Cinema Tribeca on Feb. 13, followed by Q&Awith director Ondi Timoner and Melissa Gira Grant, Senior Reporter at The Appeal. Buy tickets.
---
NYWIFT member Stavroula Toska's Switch won Best Television Pilot at the Calcutta International Film Festival. The pilot is now off to Santa Fe for its New Mexico premiere. The pilot is also included in the NYWIFT Online Shorts Festival.
---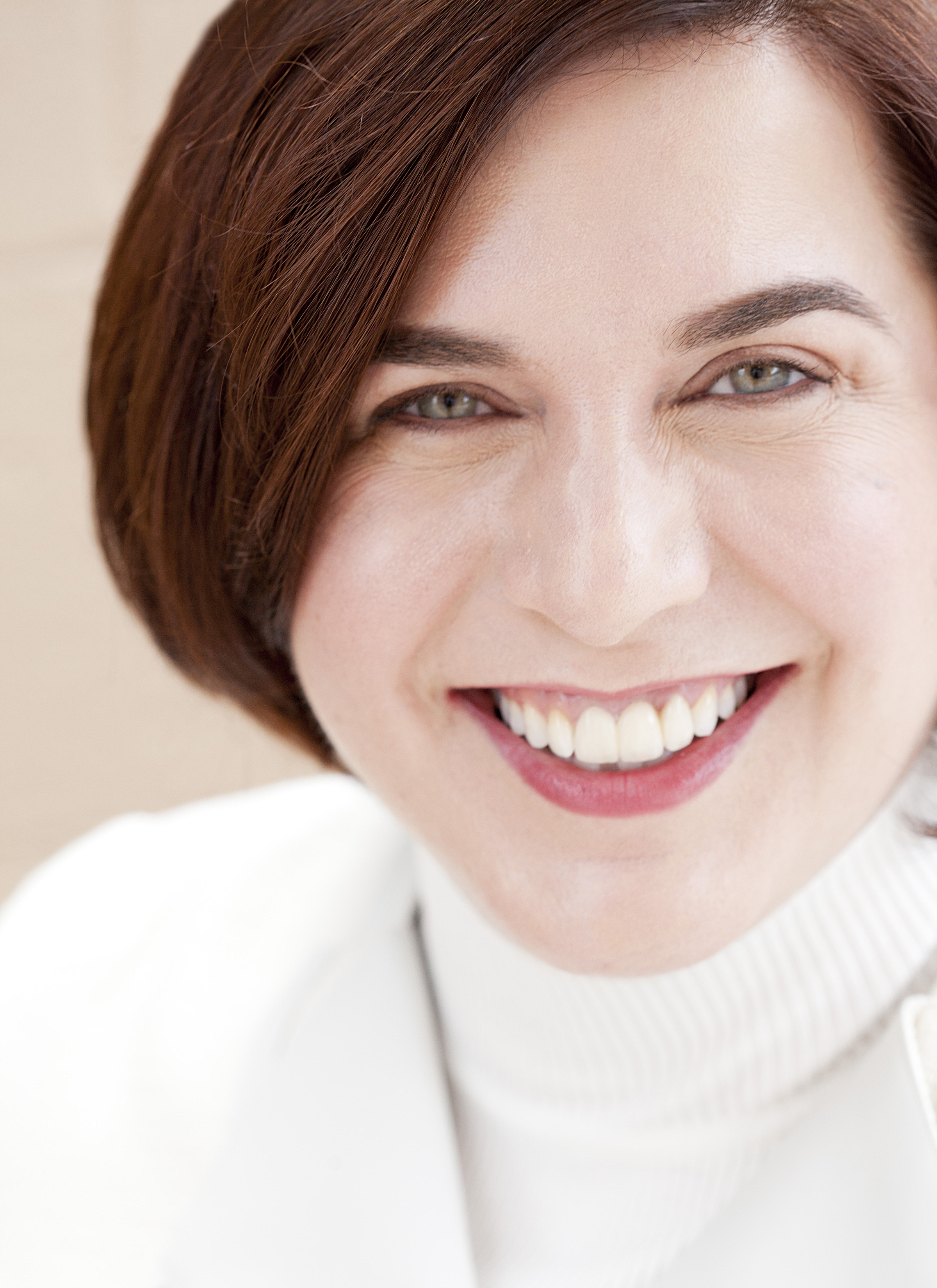 NYWIFT member Caitlin McCarthy's crime thriller screenplay A Native Land has been named official selection at the 2019 Beverly Hills Film Festival. It has also advanced to the quarterfinals in the 2019 Atlanta Film Festival Screenplay Competition. Caitlin is represented by Barry Krost of Barry Krost Management (BKM). For more information, please visit www.caitlinmccarthy.com
---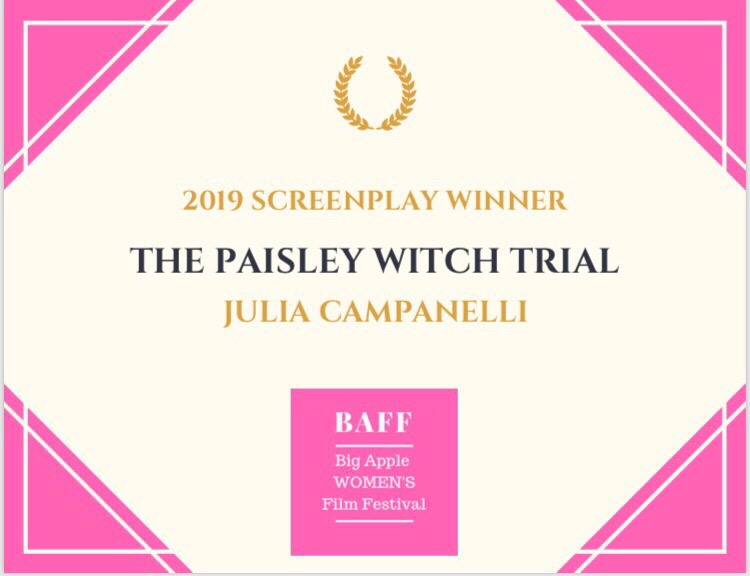 NYWIFT member Julia Campanelli's screenplay The Paisley Witch Trial won Best Screenplay at the Big Apple Women's Film Festival, is a finalist for Best Screenplay at Big Apple Film Festival and Beverly Hills Screenplay Contest and is a semi-finalist in the ScreenCraft Film Fund. 
---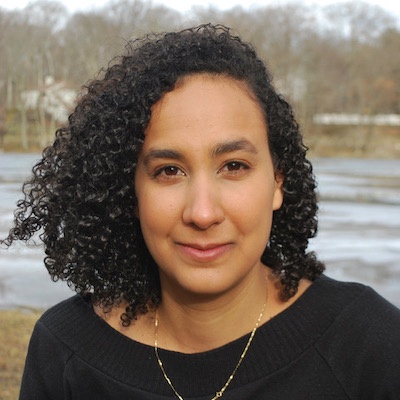 NYWIFT member Madeline Johnson was featured in Backstage's "Side Hustle Spotlight." Mattie discusses how she navigates two jobs – working as a filmmaker while also tackling the role of Director of Children and Youth Ministry at St. John's Episcopal Church in Stamford, CT. Read the article, and learn more about Mattie on her website.
---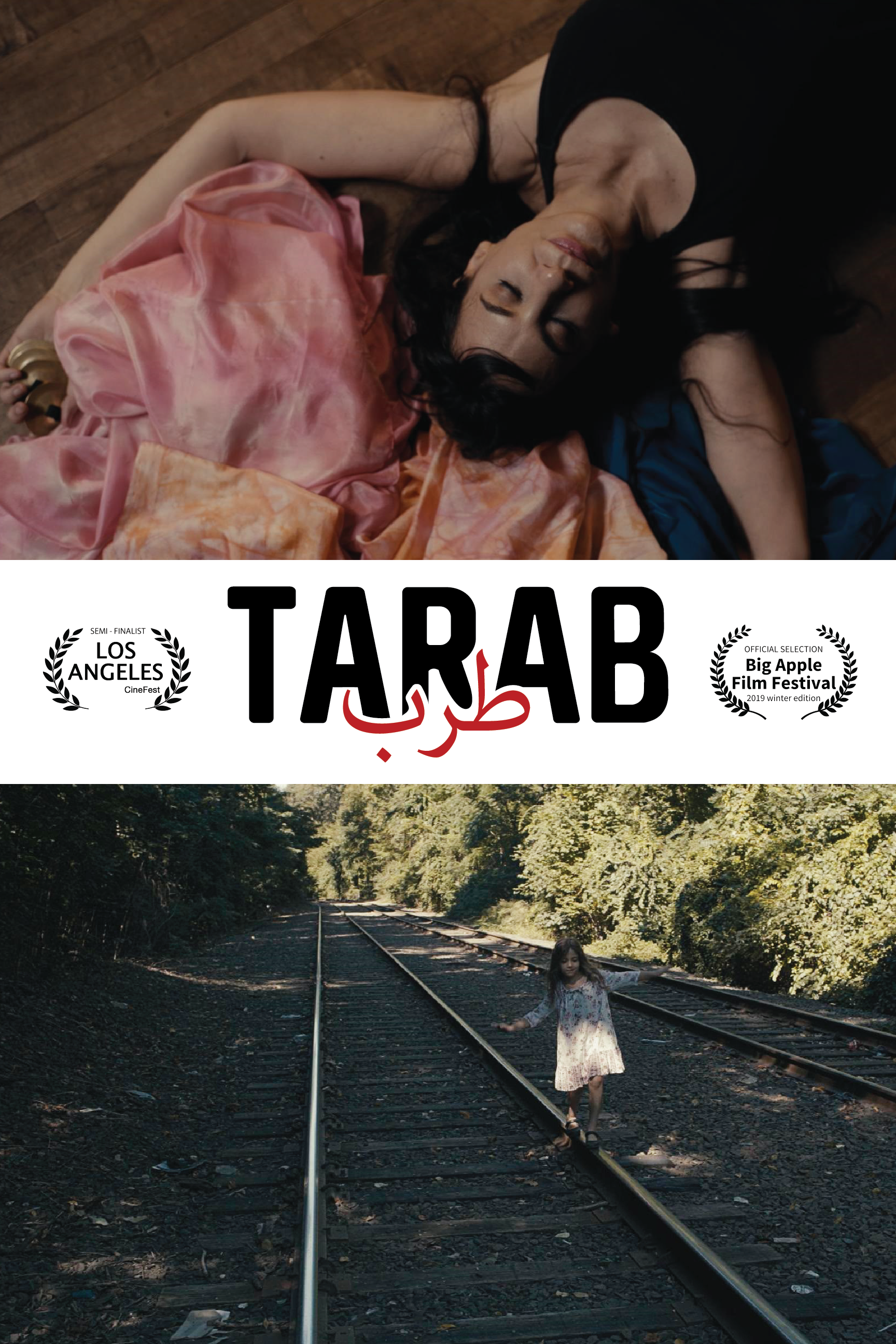 Tarab is a NYFA and Puffin Foundation-sponsored dramedy about a Lebanese-American who risks losing her law career and family's respect by pursuing her secret passion to perform as a bellydancer. Executive produced and written by NYWIFT member Maria Michaels Moussa and directed and produced by NYWIFT member Jennifer Hanley, the film will have its NYC premiere at the Big Apple Film Festival on Feb 6. Buy tickets.
---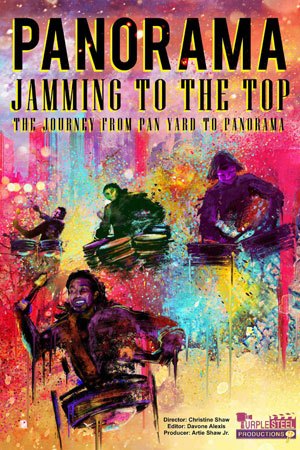 Panorama: Jamming to the Top, directed by NYWIFT Member Christine Shaw, follows a vibrant community of Brooklynites who love steel pan and are fighting to keep it alive. Through its preparation for an annual steel band competition known as Panorama, the pan community is able to overcome the obstacles in front of them. The film will screen at the Winter Film Festival on Feb 15. Find out more. Buy Tickets.
---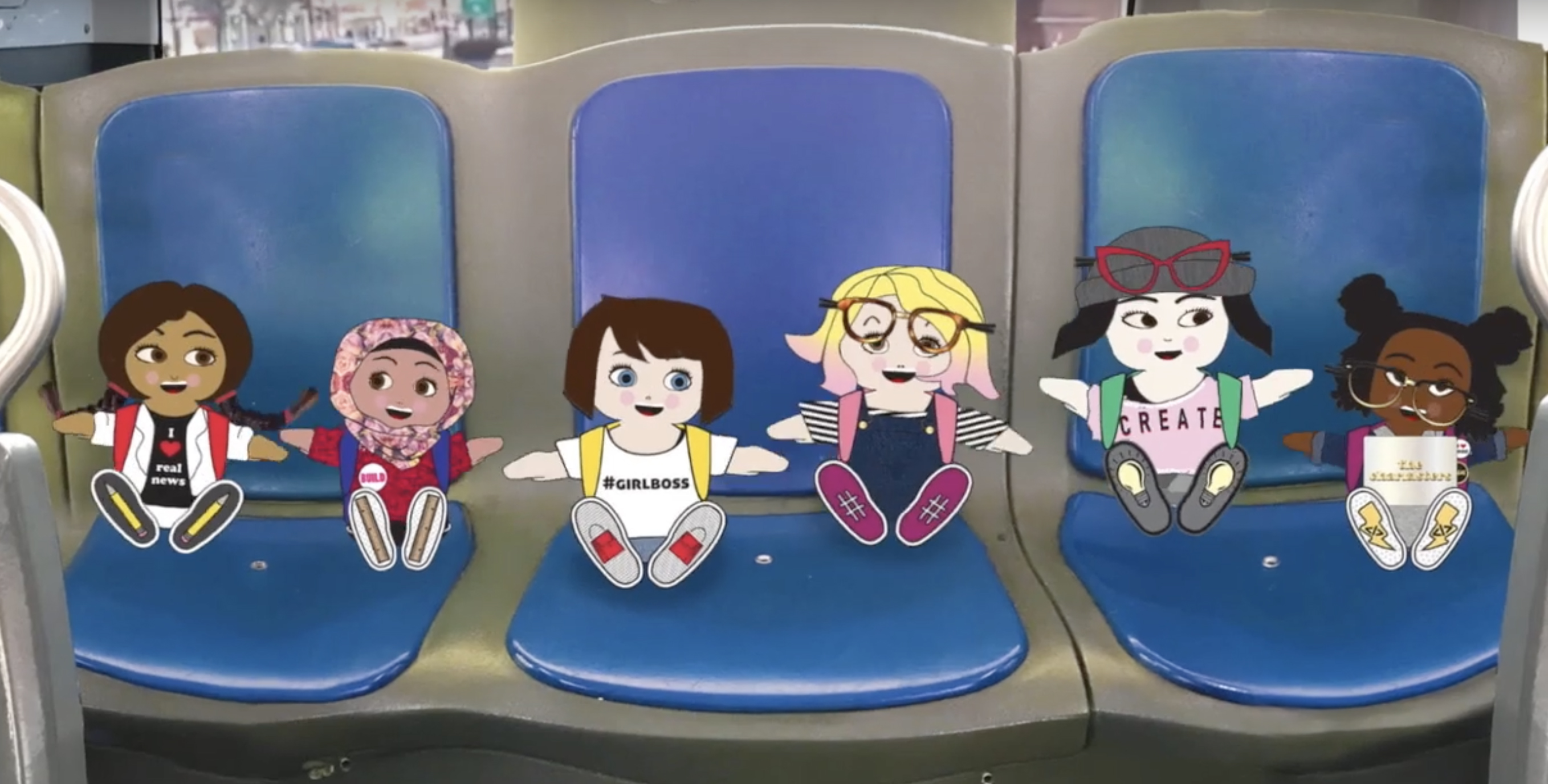 Meet the animated girl empowerment brand The Charmsters, aimed at girls ages 6-11 and created by NYWIFT member and Handbag Awards Founder Emily Blumenthal. The Charmsters are a close-knit tribe of ethnically diverse girls that fill the void in representation of women in the fashion, toy, and media landscape. The Charmsters are STEM-based—the characters are Entrepreneur Ella, Architect Aaliyah, Coder Corda, Reporter Rita, Blogger Bailey, and Innovator Ivy. The Charmsters will be showing on Inventor's Day at the NYC Toy Fair on Feb. 15. See the Toy Fair schedule.  They are looking to connect with distributors and network/digital acquisition for kids programming. Contact emily@handbagdesigner101.com if you are interested.
---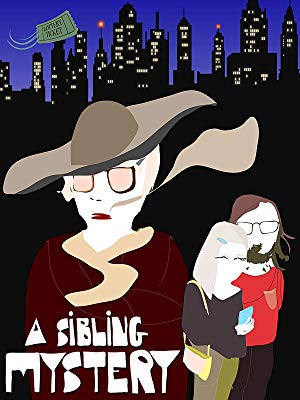 NYWIFT member Rachel Wortell's first feature, A Sibling Mystery, is available to watch online. In the film, a brother and sister become consumed with investigating a mysterious woman they suspect has stolen their winning lottery ticket, thus endangering their summer party plans. Available to stream on Amazon, iTunes, Vudu, Tubi TV.  
---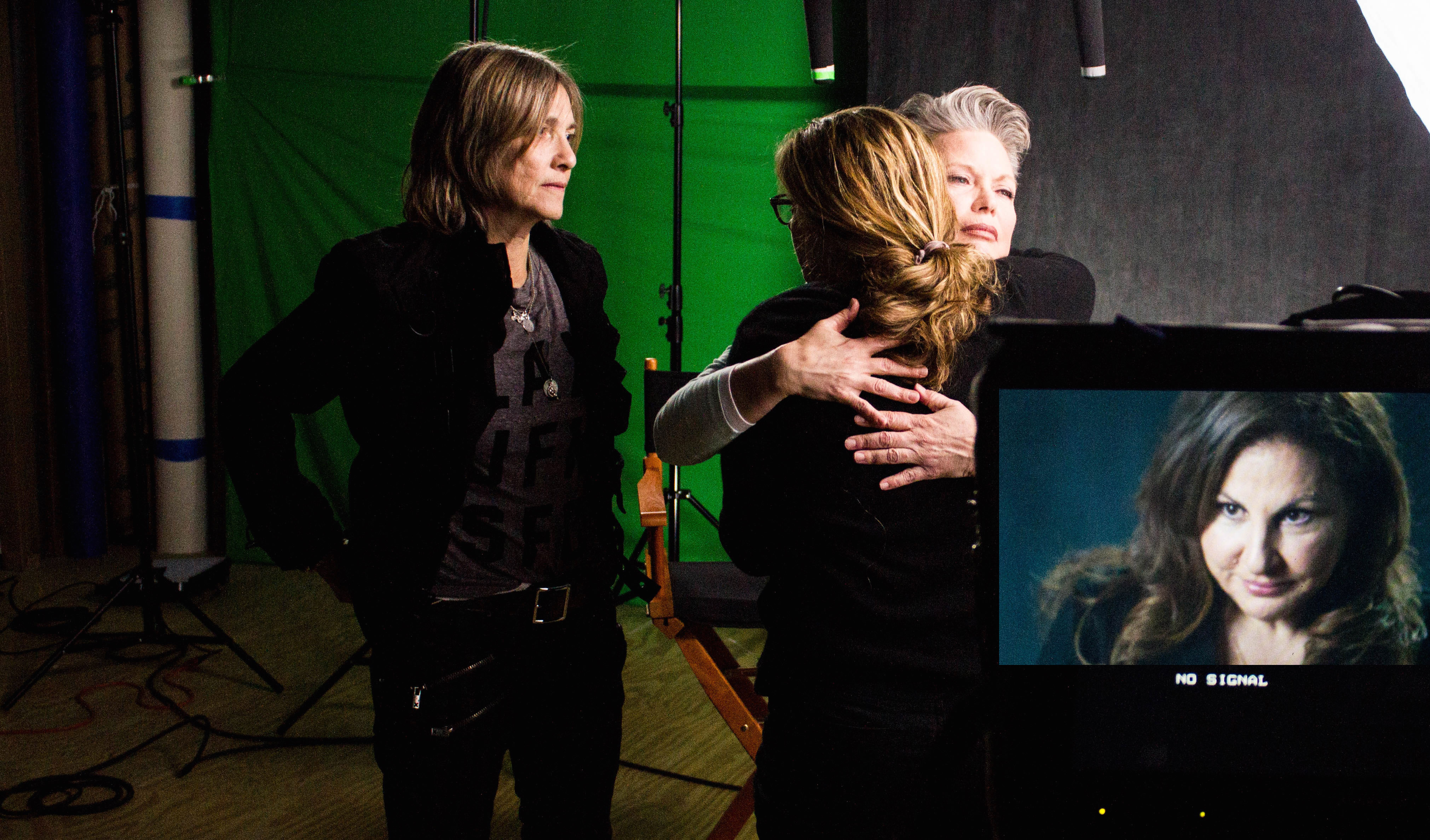 At a time when #loveislove couldn't be said enough, Between the Shades comes to the classroom. A documentary directed by NYWIFT member Jill Salvino, Between The Shades seeks to put faces to the letters that make up LGBT and explore how those letters have evolved and expanded since the Stonewall riots. The film examines the immense powers of labels and the transcendence of love, featuring Beth Malone (of Broadway's Fun Home), actress Kathy Najimy, and Democratic National Treasurer Andre Tobias along with many other faces. Share the film with local librarians, educators and community centers to screen with their public groups and associations. Watch the trailer, request a screening, and learn more online.
---
NYWIFT member Jordan Gosnell stars in Great Light, a short film about the matriarch of a rural Kentucky family who takes issues with her daughter's boyfriend at a viewing party for the total solar eclipse. The film had its online premiere on No Budge on Jan 23. Watch the film.
---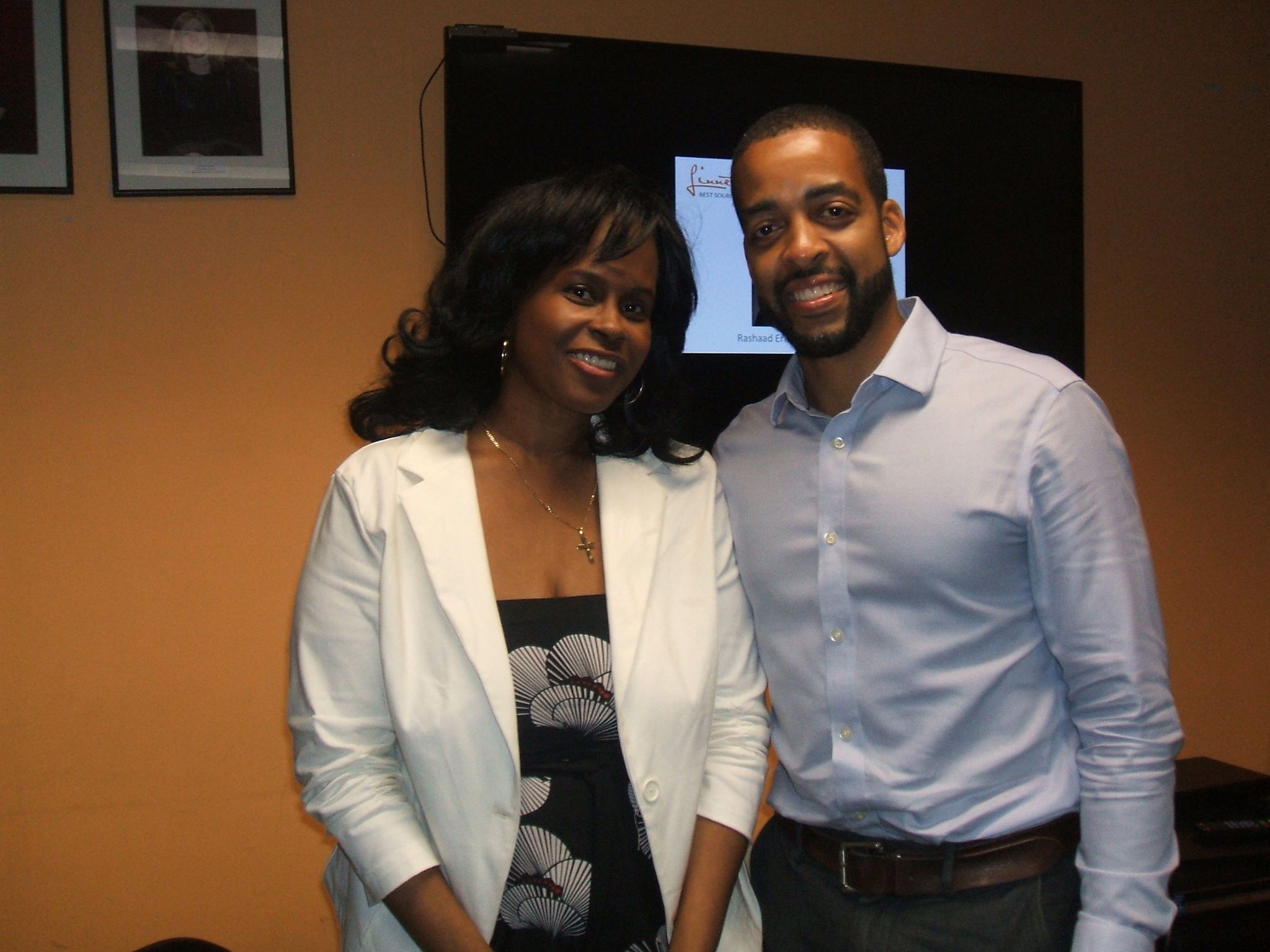 NYWIFT Member Linnette Harrigan is proud to announce her latest collaboration with award-winning filmmaker Rashaad Ernesto Green on his latest film Premature, which makes its world premiere at the 2019 Sundance Film Festival. The film will feature R&B song and sountrack "Hey" from the Linnette Harrigan Music Catalog, as well as music services such as music sourcing and licensing by Linnette Harrigan Media. Contact info@linnetteharriganmedia.com for all inquiries.
---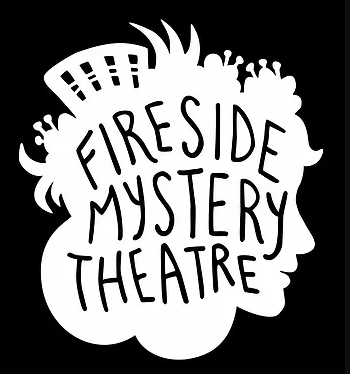 NYWIFT Member Mary Murphy invites NYWIFT members to Fireside Mystery Theatre's live radio shows. FMT is a motley assortment of actors, writers, musicians, and technicians united by one common goal: to take one's darkest fears and put them in their ears. A Prairie Home Companion met The Twilight Zone and birthed FMT, a live show and podcast with a penchant for the mysterious and the macabre, as well as a healthy dose of humor and spirited musical performances. This twisted take on the old-style radio variety program is performed monthly and recorded in one take before a live audience.  The upcoming show Secret Lovers premieres Jan 27 at the Slipper Room. Find out more.
---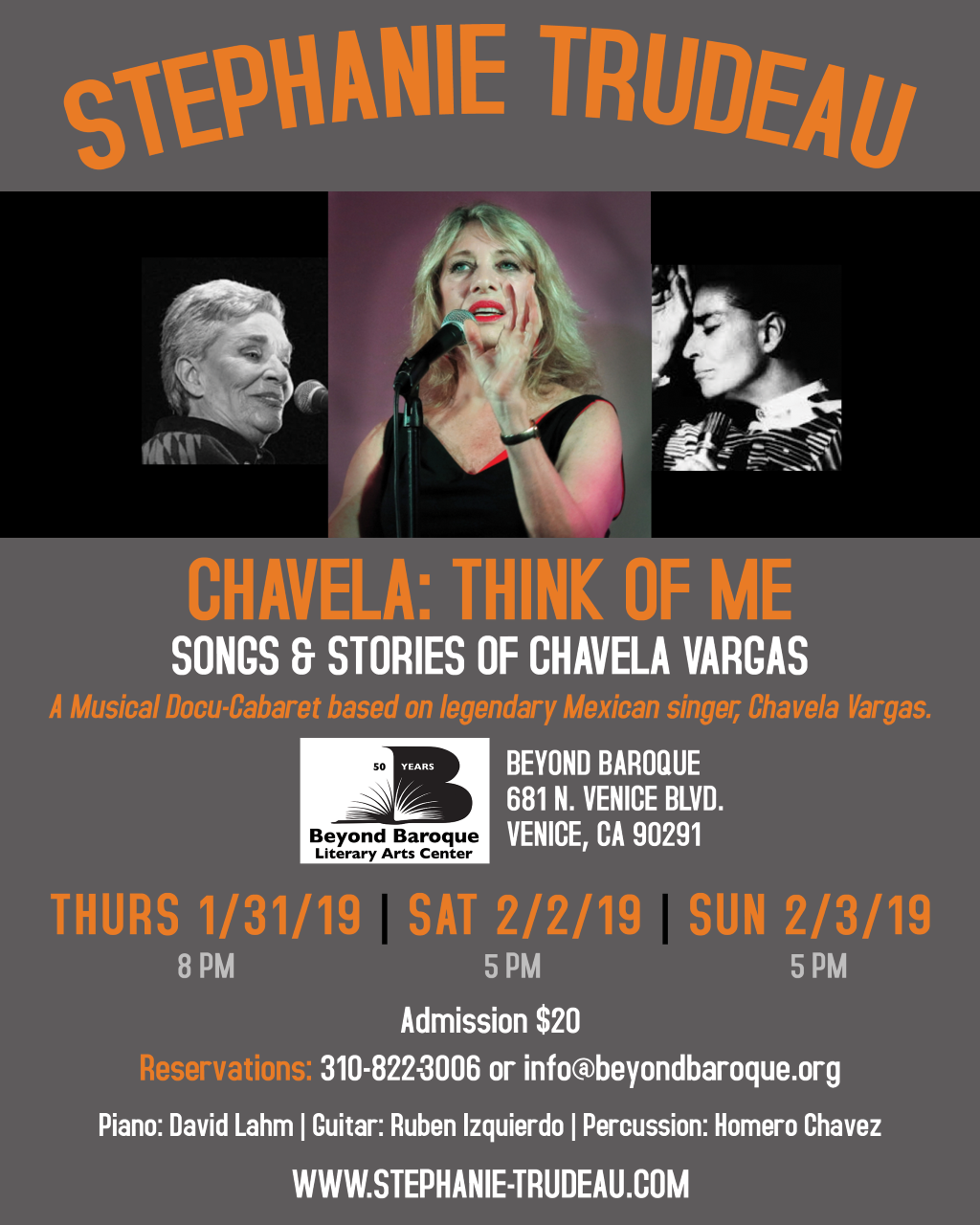 Chavela: Think Of Me is a docu-cabaret performance of the life and music of iconic Mexican singer Chavela Vargas—a trailblazer who constantly broke the mold. Edgy, relevant, and set within the art world and social milieu of mid-century Mexico City when it was the cultural center of Latin America, the show and its songs, stories, and images honor Chavela's life and her friendships with Diego Rivera, Frida Kahlo, Liz Taylor, and Pedro Almodovar. Starring NYWIFT Member Stephanie Trudeau, the show will take place in Venice, CA on Jan 31, Feb 2, and Feb 3. Buy Tickets: (Premiere, Encore, Finale).
---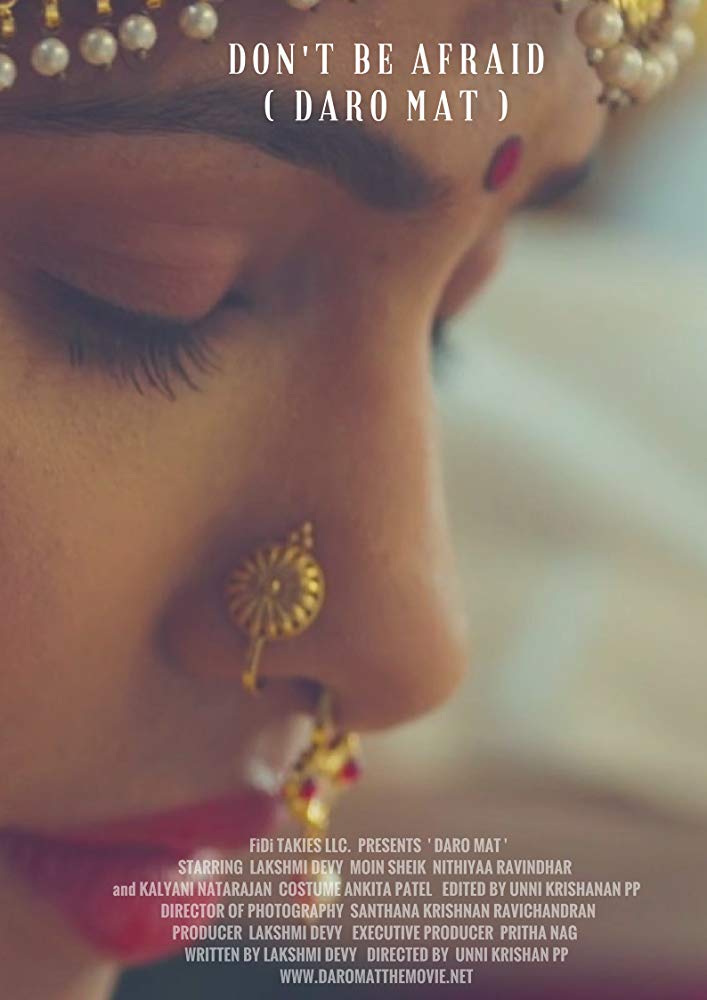 Don't Be Afraid (Daro Mat), written and directed by and starring NYWIFT member Lakshmi Devy, revolves around the less-spoken-about Indian Girl—the Indian girl who is smart and yet devoid of opinions as "having an opinion" was never an option. After going through a international festival run, Don't Be Afraid (Daro Mat) is now available for viewing on YouTube.
---
Congratulations to all of the NYWIFT members who played a key creative role in one of the projects selected for this year's Sundance Film Festival. Check out the full list here on our website.
---
Congratulations to the following NYWIFT members who have worked on films listed in the 91st Oscars Shortlist! The Academy of Motion Picture Arts and Sciences announces shortlists in consideration for the 91st Oscars® in nine categories: Documentary Feature, Documentary Short Subject, Foreign Language Film, Makeup and Hairstyling, Music (Original Score), Music (Original Song), Animated Short Film, Live Action Short Film and Visual Effects. Shortlisted films include: Charm City (Executive Produced by NYWIFT Member Carolyn Hepburn); Three Identical Strangers (Executive Produced by NYWIFT Member Amy Entelis); RBG (Executive Produced by NYWIFT Member Amy Entelis; Produced and Co-directed by NYWIFT Member Julie Cohen; Archival Produced by NYWIFT Member Renee Silverman); and Age of Sail (casting by NYWIFT member Jen Rudin). Read more about the projects.
---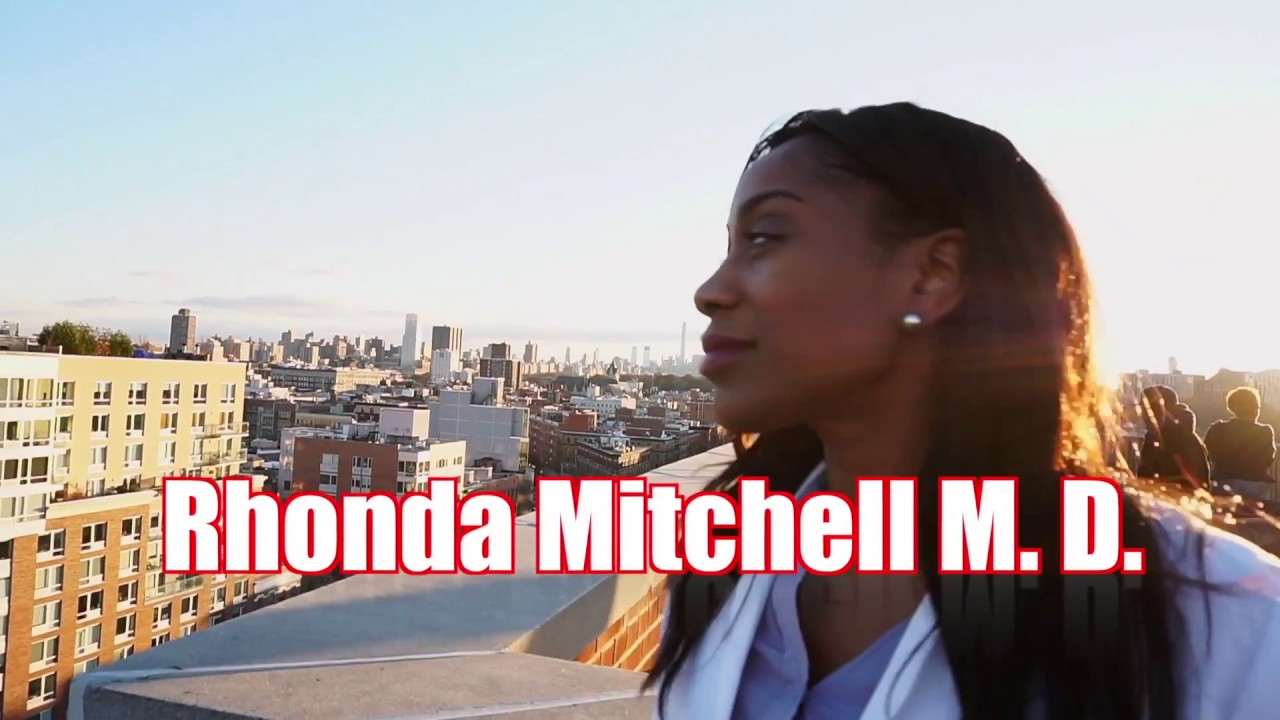 NYWIFT Member Linnette Harrigan is excited to announce that she's recently joined the team as music supervisor for hilarious TV web comedy series Rhonda Mitchell M.D. The popular web series, written and produced by NYWIFT member Carolyn Pierre-Outlar, is about a young medical doctor who was recently fired from a successful medical practice. She then moves back home to help her father in his less glamorous practice in Harlem. Linnette is proud to provide all music services for Season 2 of the web series. She is now offering free music consultations to NYWIFT members.  See Linette's website and contact for more information.
---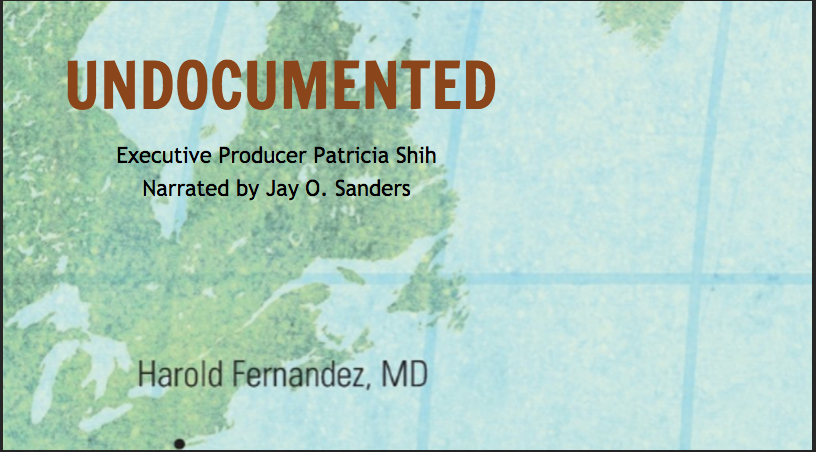 NYWIFT Member Patricia Shih's first film, a timely documentary entitled Undocumented won its 10th award and honor from 9 festivals, including the Best Picture Award from Add A Movie Film Festival. The screening was also followed by a Q&A with Patricia. Undocumented tells the true story of Dr. Harold Fernandez, one of the top cardiac surgeons in the New York metropolitan area. The film was shown by NYWIFT at the 2017 Queens World Film Festival as part of the Women Filmmakers: Immigrant Stories Series, where it was honored with a nomination for Best Director Documentary Feature and won an Honorable Mention Documentary Feature Award. The screening will be followed by a Q&A with executive producer Patricia Shih and associate producer Greg Blank. Buy Tickets.
---
NYWIFT member Alice Elliott's award winning documentary Miracle on 42nd Street will air on December 22nd WLIW21. Starring Alicia Keys, Terrence Howard, Samuel L Jackson and Larry David, among others.  The film is about Manhattan Plaza, affordable housing for artists and the national creative placemaking movement.
---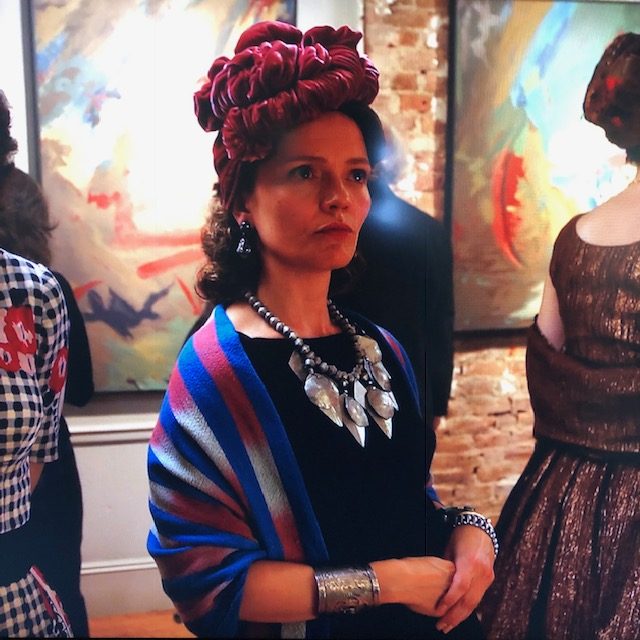 NYWIFT member Leah Curney is in the new season of The Marvelous Mrs. Maisel, which was just released on Amazon on December 5th! You can catch her in the art gallery scene in episode 7.
---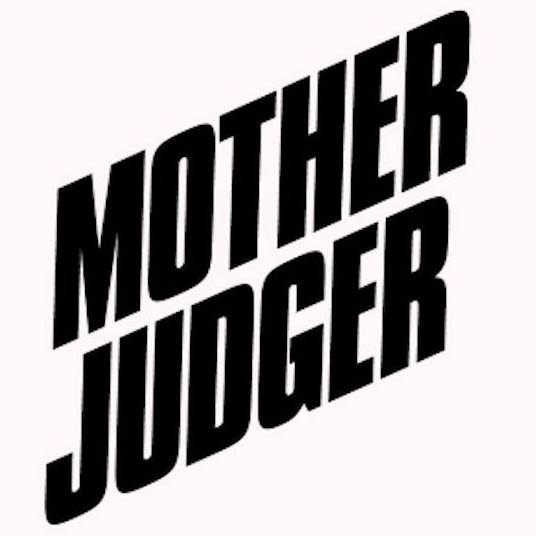 This season finale of Scary Mommy's million-plus-viewed webseries Mother Judger features four NYWIFT members! Actor/Producers Ursula Abbot, Jeanine Bartel, Tricia Paoluccio, and guest star Mellini Kantayya. Check out the episode, "Cool by Association," on Facebook Watch.
---
As part of NYWIFT member Marina Shron's latest film project, The Fruit of Our Womb, she has launched #OurWomb. This campaign is designed to provide a space for people to share news and stories, promote charities, and showcase campaigns in support of women. The Fruit of Our Womb looks at many of the vulnerabilities women face in daily life. From Christina, the 13-year-old navigating homelessness and sexuality, to Lynn, the 48-year-old left infertile from ovarian cancer and craving motherhood, this is a story of not just one but countless women whose experiences remains their own and society's "shameful" secret. Follow #OurWomb, a platform for women to anonymously share their stories and experiences, no matter how big or small.
---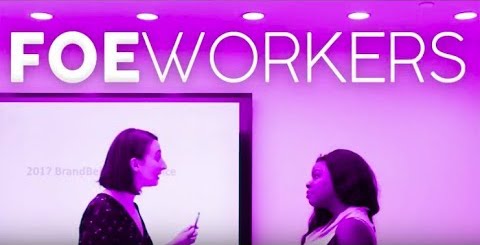 NYWIFT member Cynia Barnwell is proud to present Foeworkers – a comedy about two co-workers who'd rather put in a long day of working each other's nerves than doing the work. Watch the first episode of season one on Youtube!
---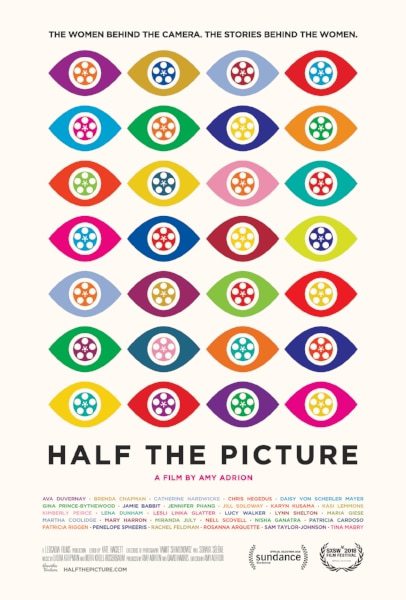 NYWIFT is proud to co-present Half the Picture, a documentary feature by Amy Adrion that celebrates the groundbreaking work of female film directors and investigates the systemic discrimination that has, for decades, denied opportunities to far too many talented women in Hollywood. The film will be screened on Dec. 4 as part of Montclair State University's Film and Filmmakers series with Professor Roberta Friedman, and the special screening with be followed by a panel discussion with filmmakers Amy Adrion, NYWIFT member Debra Kampmeier (Virgin, Hounddog, SPLit), Laura Blesey (The Walking Dead, New Amsterdam, Law & Order SVU), and Jennica Carmona (Mille and the Lords) and moderated by member Susan Skoog. Admission is FREE with registration.
---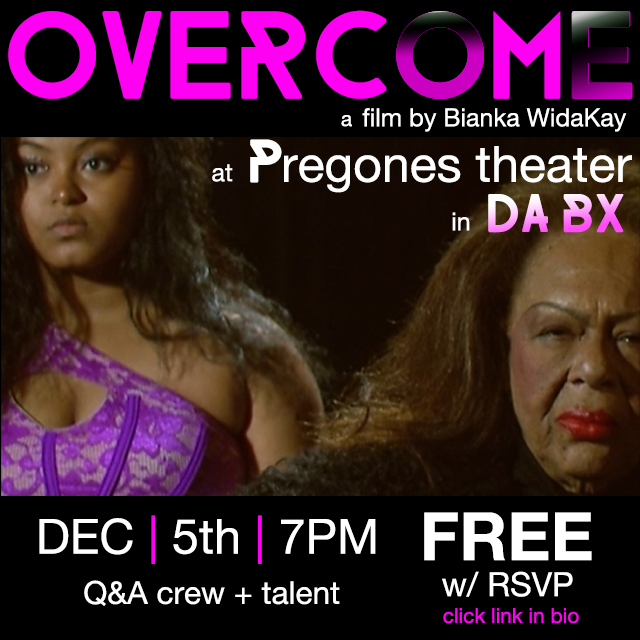 NYWIFT member Bianka WidaKay's film Overcome will screen Dec. 5 at Pregones Theater in the Bronx. Overcome features Anne L. Thompson-Scretching, a 77-year-old African-American woman playwright, director, and a five-time winning producer of the Jean Dalrymple Award. Anne is a native Brooklynite who was molested by three family member from the age of nine until she got married at the age of nineteen in order to leave the house. In the #MeToo era, Anne's take-no-prisoners attitude toward her experience points the way to overcoming her trauma and offers refreshing honesty to her own vulnerability. Admissions are free with RSVP.
---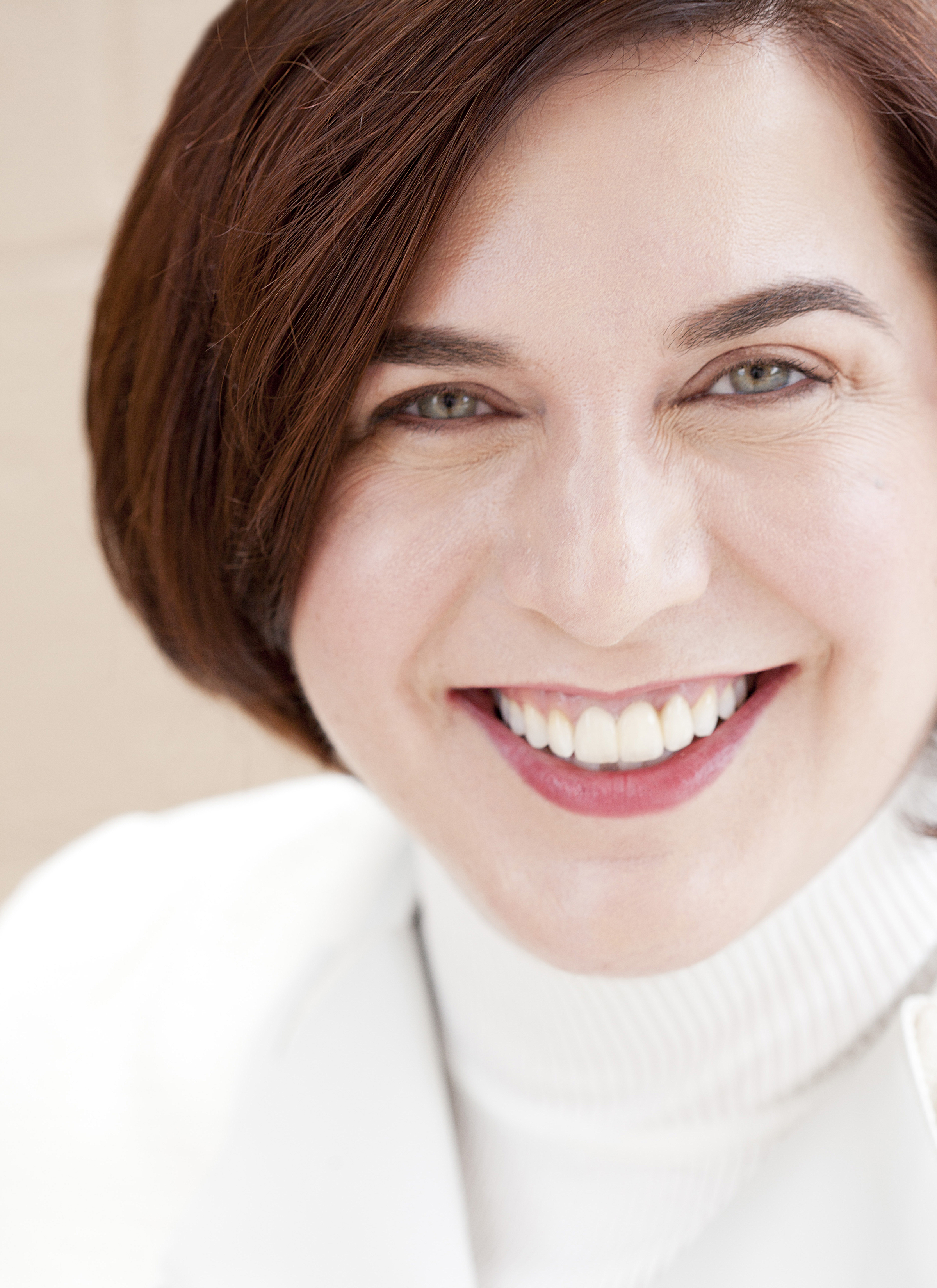 A Native Land, a thriller feature screenplay by NYWIFT member Caitlin McCarthy (www.caitlinmccarthy.com), has advanced to the semifinals in the WeScreenplay Diverse Voices competition. Diverse Voices strives to encourage stories that are told from perspectives that are often underrepresented in Hollywood today. This includes writers of color, women writers, writers with disabilities, writers over 40, writers in the LGBTQ+ community, and any other voices that have historically been ignored by Hollywood. 
---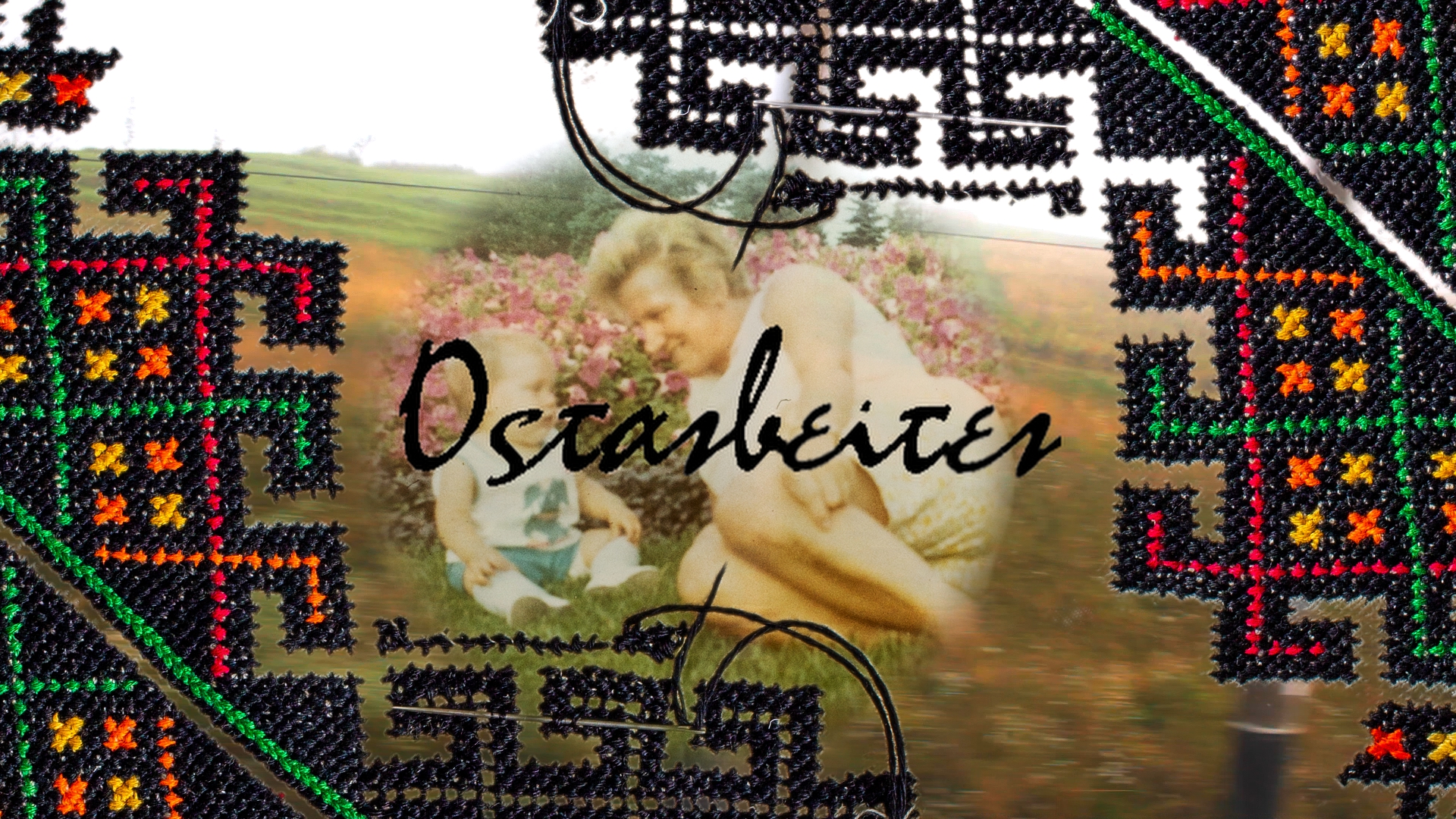 NYWIFT member Lukia Costello presents Ostarbeiter, a stand-alone micro-documentary as the launching point of a larger documentary film. Beginning in 1941, 2.8 million civilians were deported to Germany from German-occupied territories including Poland, Ukraine, the Baltics, and more. These immigrants were forced to labor in poorly conditioned factories and farms. Amongst the 2.2 million that were from Ukraine was Costello's own grandmother. Family photos, cultural artifacts, archival footage, and field video curated from 1939 stitch together a story of familial trauma in Ostarbeiter. Photographer and filmmaker Costello traces her grandmother's route into servitude, and the mystery around her mother's blood father—a Dutch soldier who may or may not have died in the war. Watch the short and follow the project's development.
---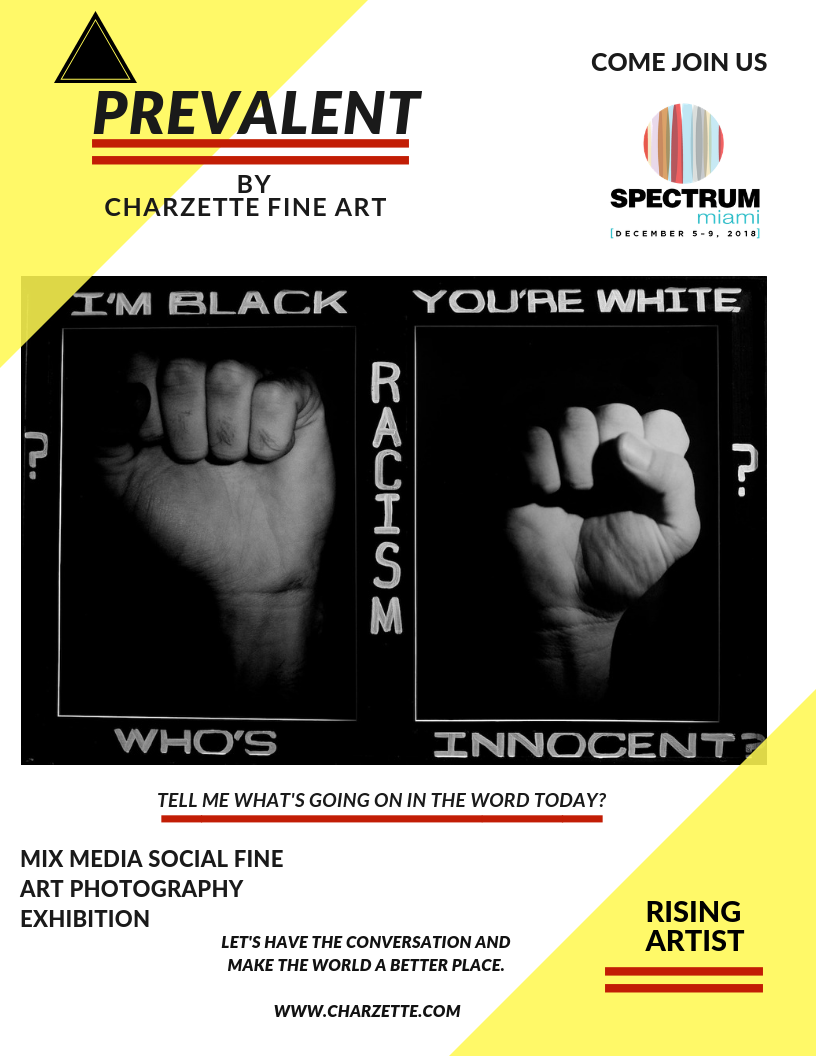 NYWIFT member Charzette Torrence will present her Prevalent exhibit at Spectrum Miami in Miami, FL from Dec. 5 – 9. Prevalent means widespread, usual, common, current, popular, universal, endemic, rife, and rampant. In Prevalent, Torrence takes widespread social issues that are prevalent in the media and explores how individuals interact with information in the digital age, and what impact it has on human beings and their environments. The Prevalent series encourages viewers to interact intellectually, emotionally, and at times physically with the exhibit. Read more about Torrence. See the schedule. Buy tickets.
---
NYWIFT Members Christina Brown Fisher and Paula Landry are hosting Afraid of Losing Your Audience?, a panel discussion on writing and journalism secrets to discuss how to capture and captivate audiences. Attendees will learn how digital and multimedia storytellers are grabbing readers with headlines and tips on how to attract viewers of in-depth stories for short attention spans. The event will take place Dec. 4 and is FREE to attend. RSVP online.
---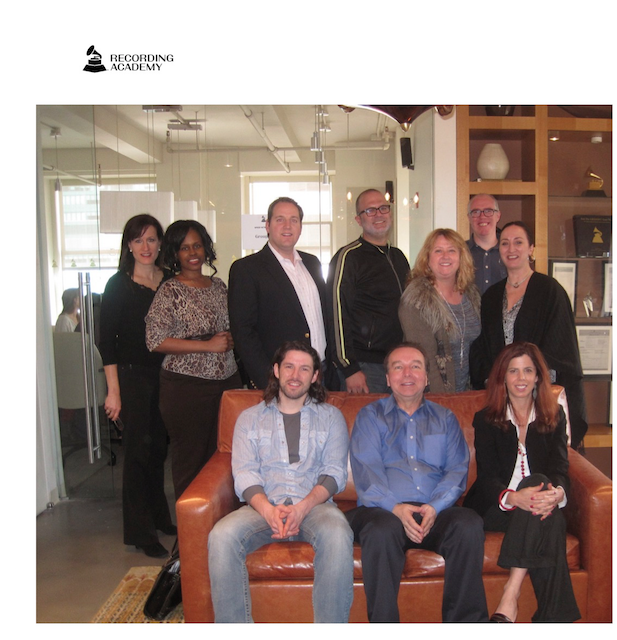 NYWIFT Member Linnette Harrigan, music industry consultant, supervisor, publisher, and member of the Recording Academy, is on the selection committee for the next Grammy Legend Award recipient. The Legend Award is a special award of merit given to recording artists by the Grammy Awards to recognize ongoing contributions and great impact made in the recording field. Past Legend Award honorees include Michael Jackson, Barbara Streisand, Elton John, Frank Sintra, and Aretha Franklin. Linette is currently offering a 15% discount to NYWIFT members on all music services. Contact info@linnetteharriganmedia.com for more information or see her website.
---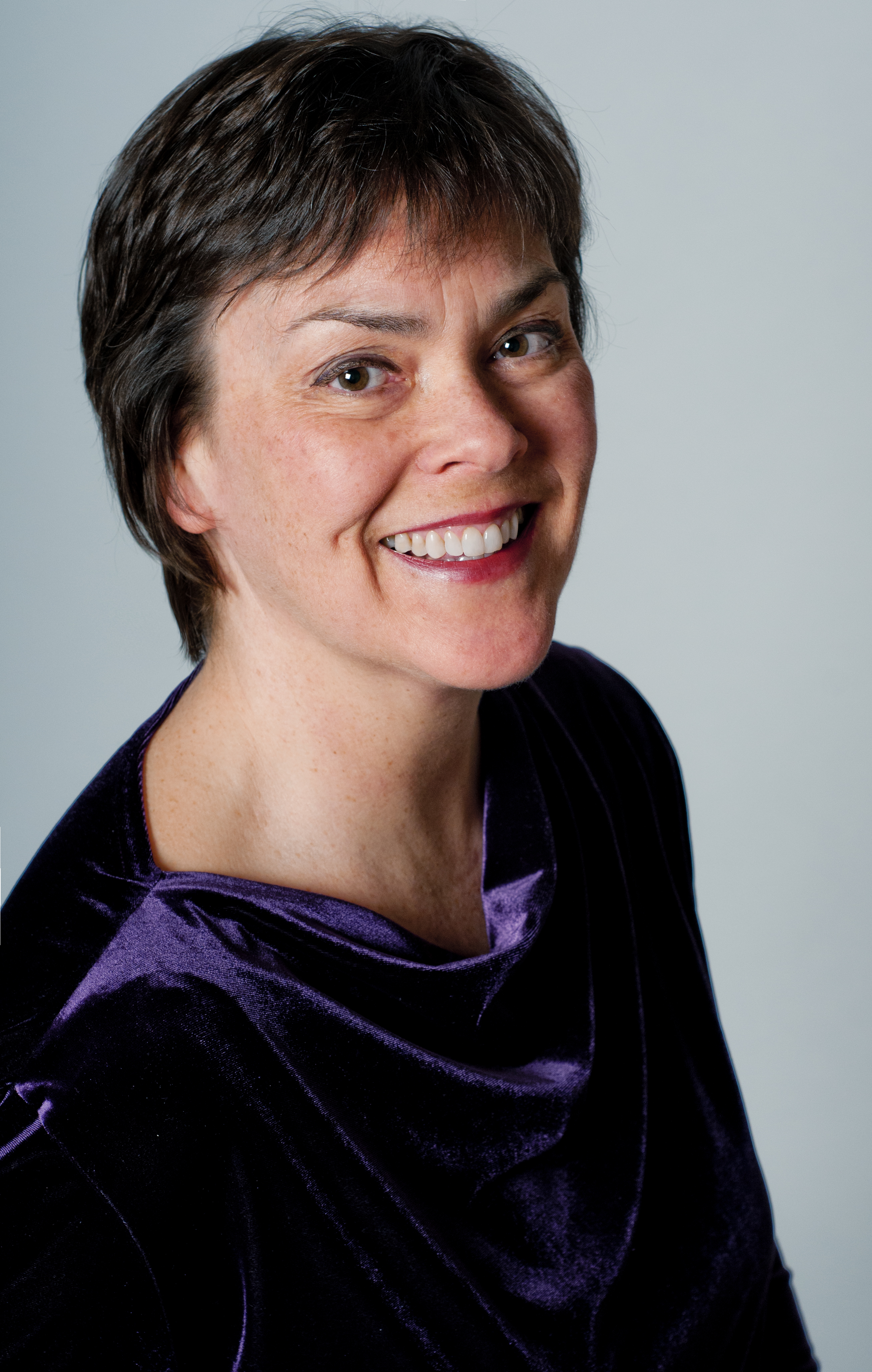 NYWIFT Member Priscilla J. ("Sally") Mattison, Of Counsel to Bernard M. Resnick, Esq., P.C., co-presented a Continuing Legal Education webinar hosted by The TASA Group, entitled "Pitfalls for Contestants in Reality Competition Shows".  She also recently gave a "2018 Update on USA Concert Touring Issues" to students of Entertainment Law at the Villanova University Charles Widger School of Law, and provided "A Quick Overview of Intellectual Property Law" to students of Entrepreneurial Engineering at Temple University's College of Engineering.
---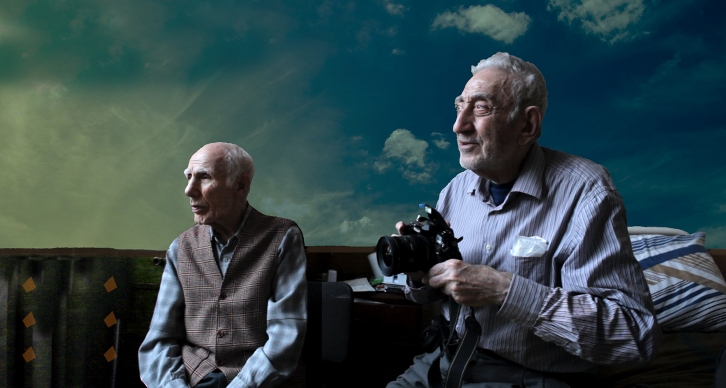 NYWIFT scholarship recipient Shevaun Mizrahi's documentary feature Distant Constellation will begin its US theatrical release at Metrograph from Nov. 2 – 7. Distant Constellation is a documentary that ostensibly takes place in an Istanbul retirement home, drifting dreamily between encounters with residents who, observed, reveal themselves and their stories for the camera, discussing distant sexual conquests and artistic pursuits, put to an end by dimmed sight, and inescapable memories of the Armenian genocide. The film has garnered recognition from across the globe, including Best Cinematography Award from IDA, Best Picture Prize at Jeonju International Film Festival, the FIPRESCI Prize at Viennale, and a nomination for the Truer Than Fiction Award from the Independent Spirit Awards. See the schedule and buy tickets online.
---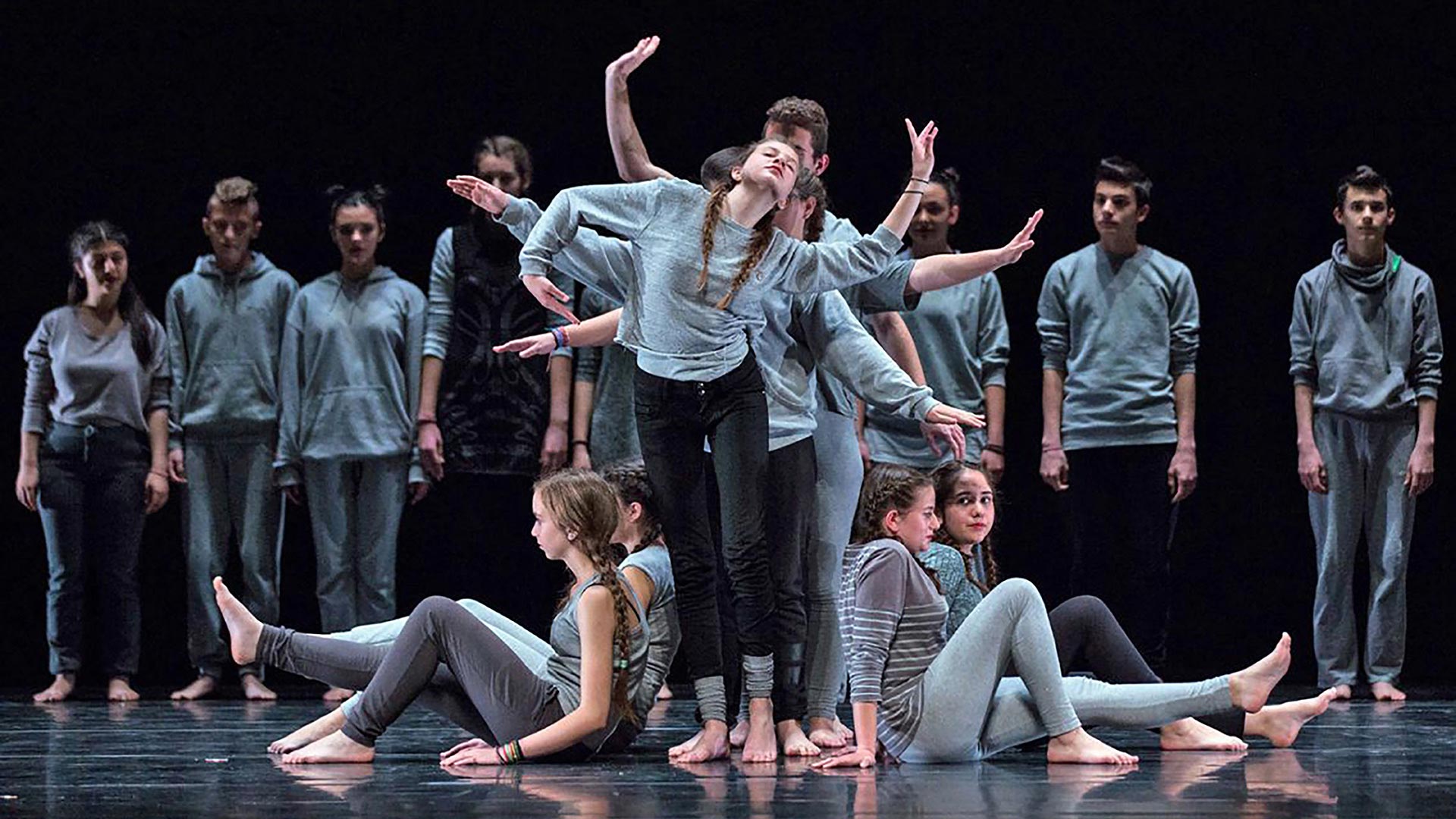 Moving Stories, produced by NYWIFT member Cornelia Ravenal, is about six dancers from the acclaimed Battery Dance Company who travel the world, working with youth who have experienced war, poverty, prejudice, sexual exploitation, and severe trauma as refugees. The film follows the dancers to India, where they work with girls rescued from sex trafficking and gender violence; to Romania, with Roma (gypsy) kids from one of Europe's worst slums; to South Korea, with young North Koreans who risked their lives to escape; and to Iraq, where they work with a gifted young Muslim dancer fighting to survive. The film had its premiere at the 2018 Doc Fortnight at MoMA, and has upcoming screenings on Nov. 1 – 11 at Rehoboth Independent Film Festival (Ticket Information TBA) and Nov. 8 – 12 at Houston Cinema Arts (FREE).