NYWIFT members, do you have an upcoming screening, event, campaign or other news to share? Tell us! Contact communications@nywift.org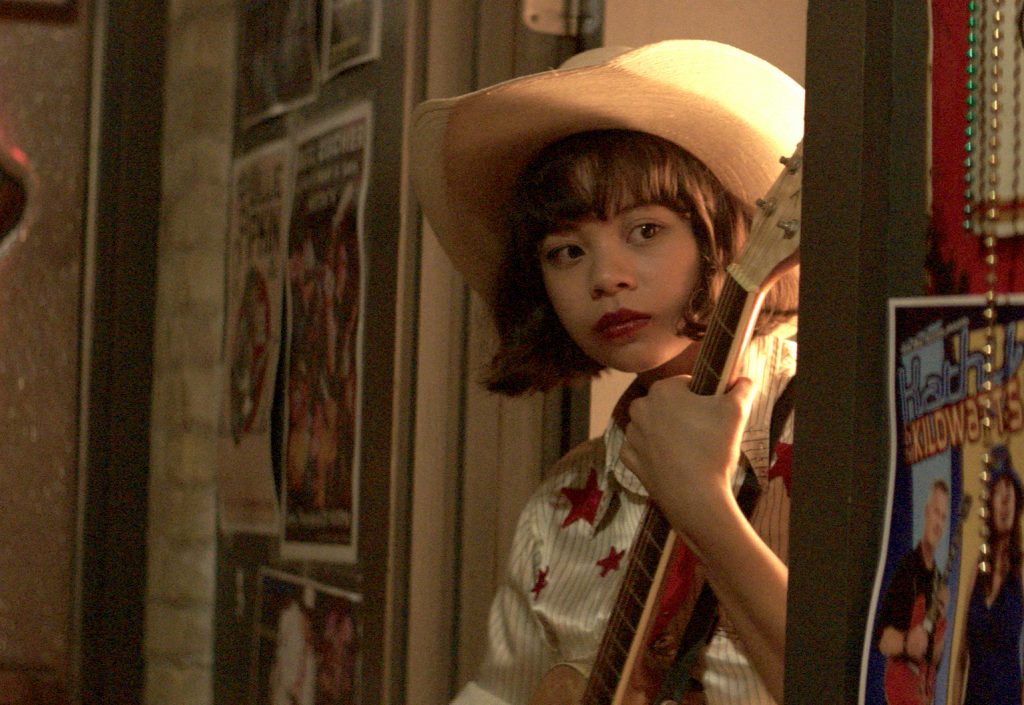 Yellow Rose, written and directed by Diane Paragas, will open this year's Asian American International Film Festival presented by Asian CineVision in New York City on July 25 at Asia Society. The film received the 2018 NYWIFT Ravenal Foundation Feature Film Grant.  Yellow Rose is a timely story about a headstrong Filipino girl from a small Texas town who fights to pursue her dreams as a country music star while facing the threat of deportation. The film stars Tony Award Nominee Eva Noblezada, Tony Award Winner Lea Salonga, Country Music Star Dale Watson, and Philippine actress Princess Punzalan. This is Eva Noblezada's debut in film.
---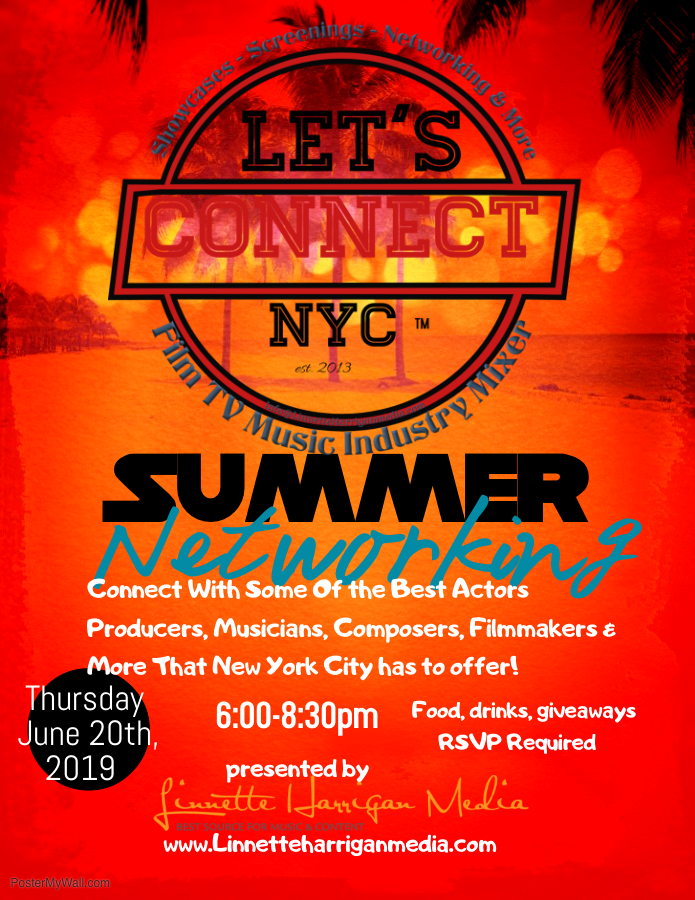 NYWIFT members are invited to the Let's Connect NYC Networking Event June 20 at 6:00 PM in NYC. Tickets are $29.97. NYWIFT members get 20% off with discount code NYWIFT. Buy tickets. Let's Connect NYC Networking Events were started by NYWIFT Member Linnette Harrigan who is a 20-year veteran of the entertainment industry. The event especially provides filmmakers and composers (of all levels) a great way to connect especially with writers, producers, sound designers, musicians, composers and other filmmakers like yourself to help get that project you've been talking about off the ground!  Great Food, drinks will also be included in this event on June 20.
---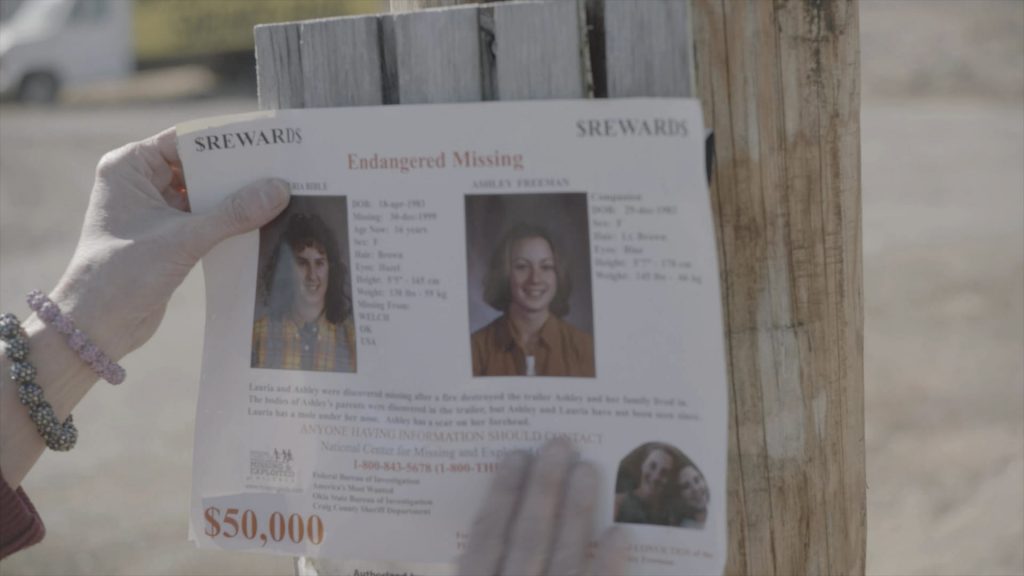 NYWIFT member Rachel Mills is the Co-Executive Producer of Hell in the Heartland, which premiered on HLN this month. Catch the final episode this Sunday at 9 PM! A new investigative documentary series that explores a harrowing and unique missing persons case that is currently evolving into a much larger story of unsolved murder, and allegations of cover- up and corruption in Oklahoma. Crime author and investigator Jax Miller and former police investigator Sarah Cailean have been intrepidly researching the confounding case of Lauria Bible and Ashley Freeman, two teenagers who disappeared in December 1999, after the Freeman family trailer was burned to the ground. The series delves into the various strange theories and reveals a truth that proves even more incredible. Stephen David Entertainment is the production company. Learn more.
---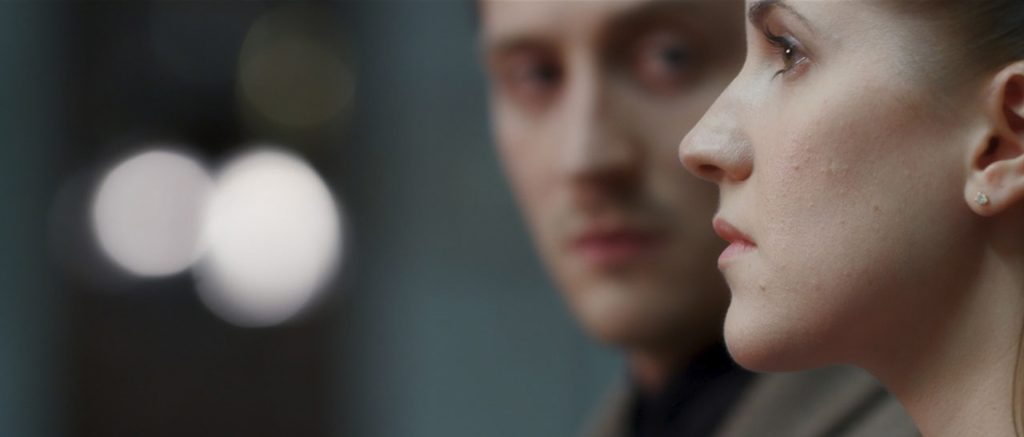 The Rainbow Experiment is now available for FREE on Amazon Prime. The film features NYWIFT members Lauren Sowa and Catherine Ryan, and was screened in May as part of the NYWIFT Member Screening Series. Watch it here – and don't forget to review and rate! In The Rainbow Experiment, things spiral out of control in a high school in Manhattan when a terrible accident involving a science experiment injures a kid for life.
---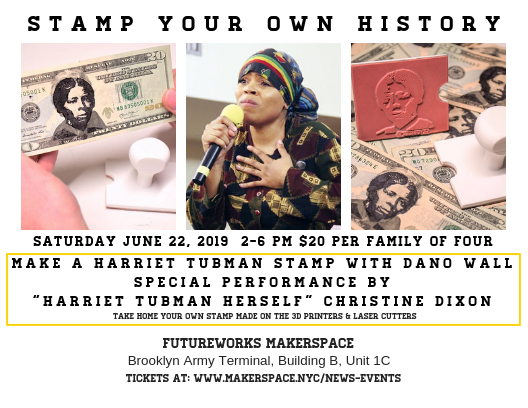 Tired of waiting for the abolitionist Harriet Tubman to put on the $20 bill? Well, you're in luck. On June 22 from 2-6 PM, NYWIFT member Christine Dixon, who is the star of the touring 12x award winning one woman show Harriet Tubman Herself, and Dano Wall, the creator of the Tubman Stamp, in partnership with FutureworksNYC, are having a one of a kind family friendly event. You will get to make your own Tubman stamp (which you get to take home with you) and learn about the digital fabrication tools used to design and make the stamp. Afterwards, Harriet Tubman Herself will give participants a deep look into her incredible life and the continued importance of the history of this country. $20 for a family of four. $20 for individuals. Located at Makerspace, 140 58th and 1st Ave, Sunset Park Brooklyn NY, by NYU Langhorne Center. Buy tickets.
---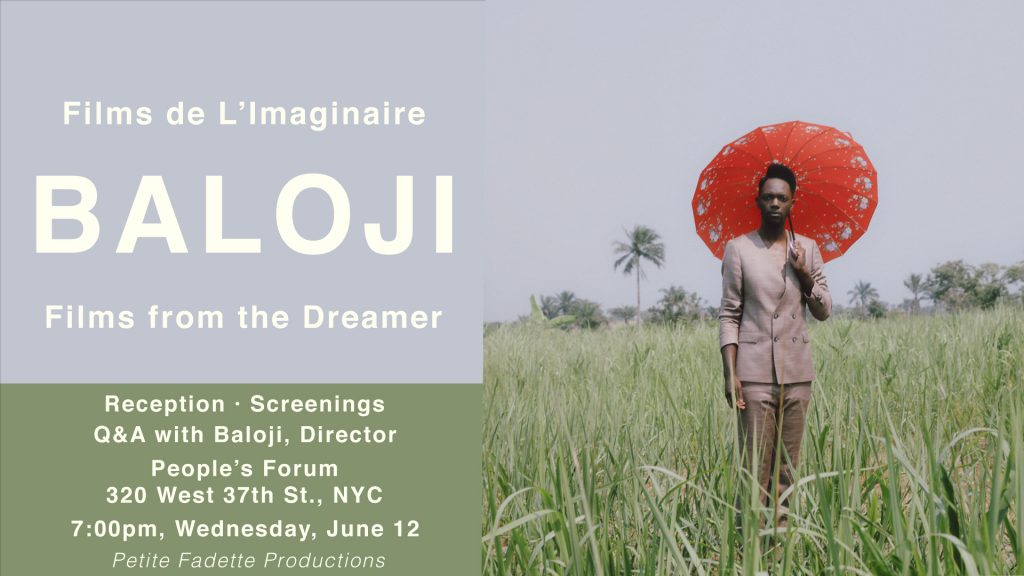 Join NYWIFT members Francoise Hovivian and Manuela Senatore, as they view and discuss Congolese/Belgian artist Baloji Tshiani's films. Francoise is also the executive producer for Baloji's latest feature project. Baloji is currently on tour and is coming to NYC directly from a benefit concert in Rwanda for this screening and Q/A. There is a suggested admission of $15, but any donation amount is appreciated, and no one will be turned away. There will be a free catered reception and panel discussion following the film screenings. The event will take place on June 12. Get tickets.
---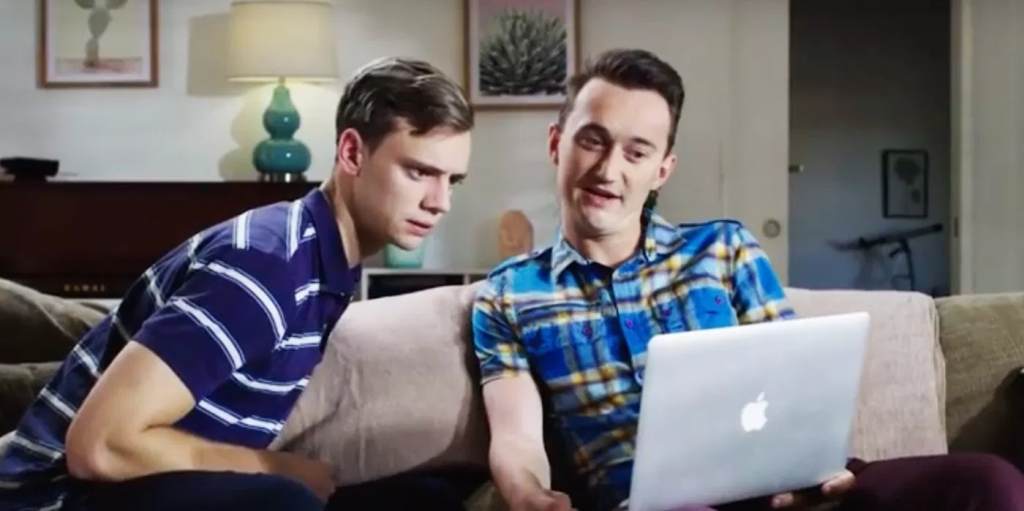 Fake News Writer, directed by NYWIFT member Dani Hanks, has been nominated for a Rockie Award at the Banff World Media Festival, taking place June 8-12. Fake News Writer is a Webby award-winning political comedy that hits at extremism on both sides of the spectrum. When an aspiring screenwriter gets a job writing conservative propaganda for a fake news site, he must hide it from his extremist liberal roommate who hacks and doxxes fake news writers. All 10 episodes are available to watch on YouTube for free. Watch now.
---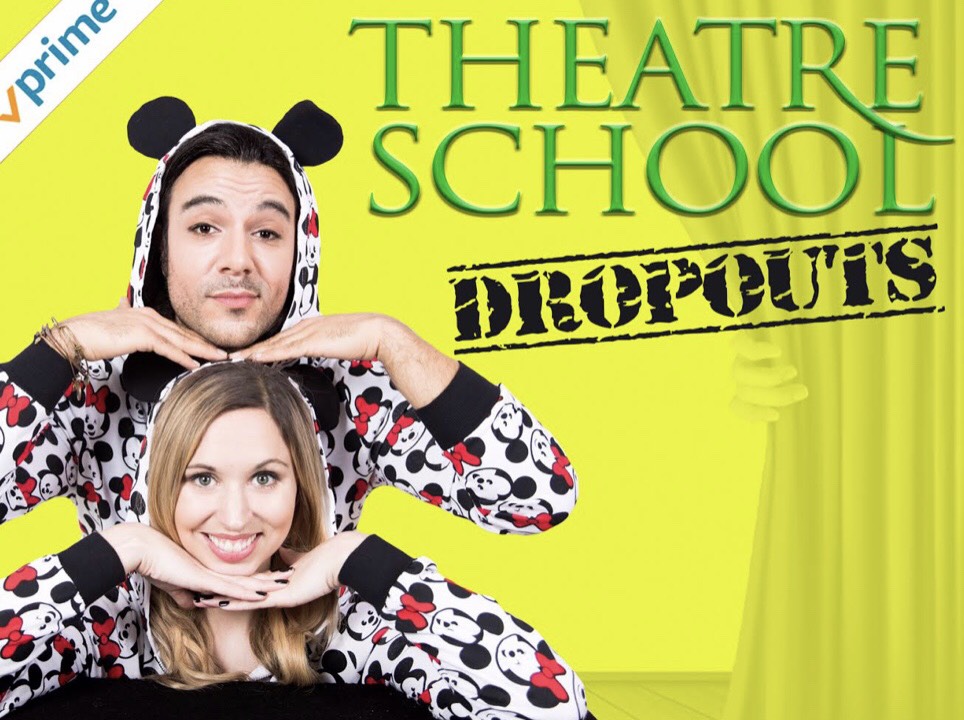 Theatre School Dropouts is a sketch comedy television series created by Spiro Marcos and NYWIFT member Maggie Politi. Watch as they gallivant around NYC bringing their bold and zany comedy to the screen. Each episode consists of several pre-taped original skits starring the duo and their gaggle of friends. NikoFrank Productions specializes in comedic shorts and prides itself on providing more opportunities for women in film. New episodes every Thursday on Amazon Prime. Watch now. The show is currently accepting 5-minute or shorter comedic sketches for the show from women writers. Email interns@nikofrankproductions.com to submit.
---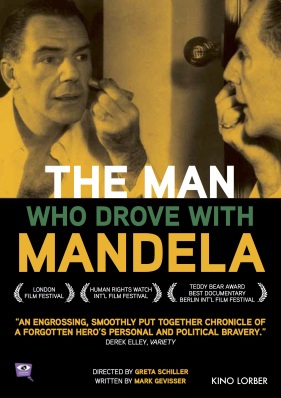 Bones of Contention, directed by NYWIFT member Andrea Weiss and executive produced by NYWIFT member Greta Schiller, will have its streaming premiere on Ovid.tv. Bones of Contention is the first nonfiction feature film to explore the theme of historical memory in Spain, focusing on the repression of lesbians and gays under Franquismo. Watch now. The Man Who Drove with Mandela, directed by NYWIFT member Greta Schiller, is newly restored and was just released on DVD by Kino Lorber. The Man Who Drove with Mandela is an unusually revealing portrait of one of the historic figures behind Nelson Mandela's long struggle for freedom in South Africa. In the early 60s, Mandela traveled incognito across South Africa, organizing armed rebellion against the apartheid regime.
---
NYWIFT member Jade Bryan is the producer of The Black Box Actor's Showcase, a platform for acting students and emerging talents to showcase their best work. The event seeks to elevate the voices of POC talent. The event will take place June 29 at Pearl Studios. Tickets are $25 before June 24 or $30 at the door (cash only). Email jadefilms@gmail.com to purchase tickets.  
---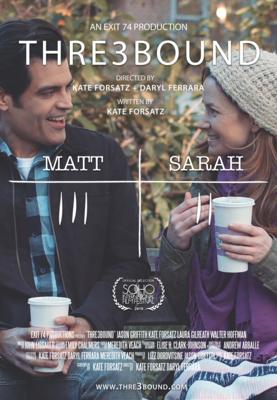 Thr3bound will premiere at the Soho International Film Festival on June 21. The film stars and was written and produced by NYWIFT member Kate Forsatz, and features NYWIFT member Jennifer Snowdon as head of the makeup department and NYWIFT member Brianna Farfel as the key makeup artist. Newly single New Yorkers Sarah and Matt aren't looking for love, but may have found it ready or not. To avoid the ever cliched rebound, they devise a plan, turning conventional laws of dating on their head, leading them to question: How many wrongs make everything right? Watch the trailer. Get tickets.
---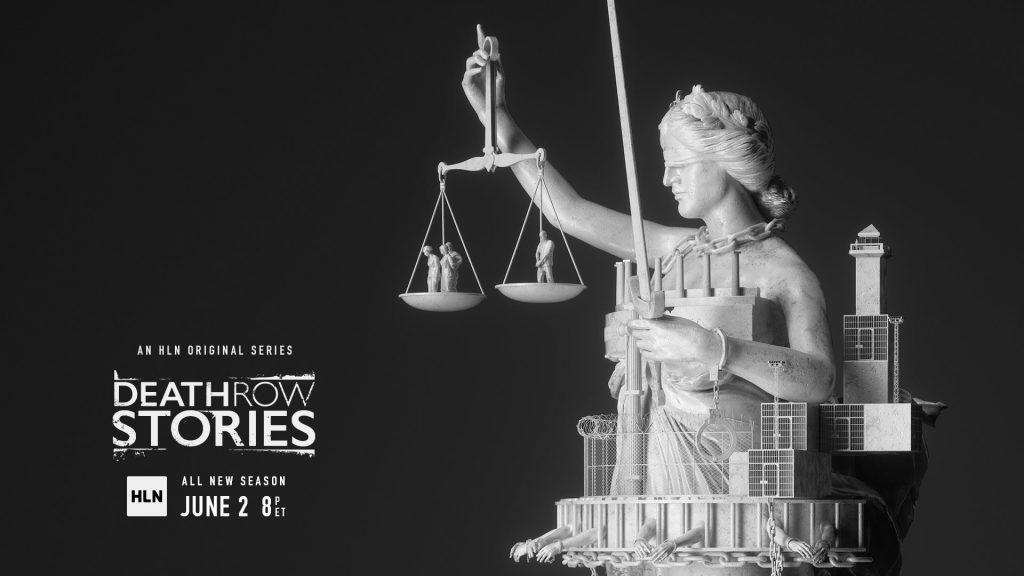 NYWIFT board member Kathryn O'Kane and member Bari Pearlman are proud to announce that Season 4 of Death Row Stories premiered June 2 at 8pm ET/CT on HLN. O'Kane and Pearlman directed episodes of the popular documentary crime series, produced in conjunction with Jigsaw Productions and Sundance Productions. Told by current and former death row inmates, each episode of Death Row Stories seeks to unravel the truth behind a different capital murder case and poses tough questions about the U.S. capital punishment system. O'Kane's episode "Body of Evidence" airs on June 30. Pearlman's episode "A Woman Wronged" airs June 23 and "Memory of a Murder" airs on July 21.  The series features work by 5 NYWIFT members including editing by Cindy Kaplan Rooney, Jill Schweitzer, and Yvette Wojciechowski.
---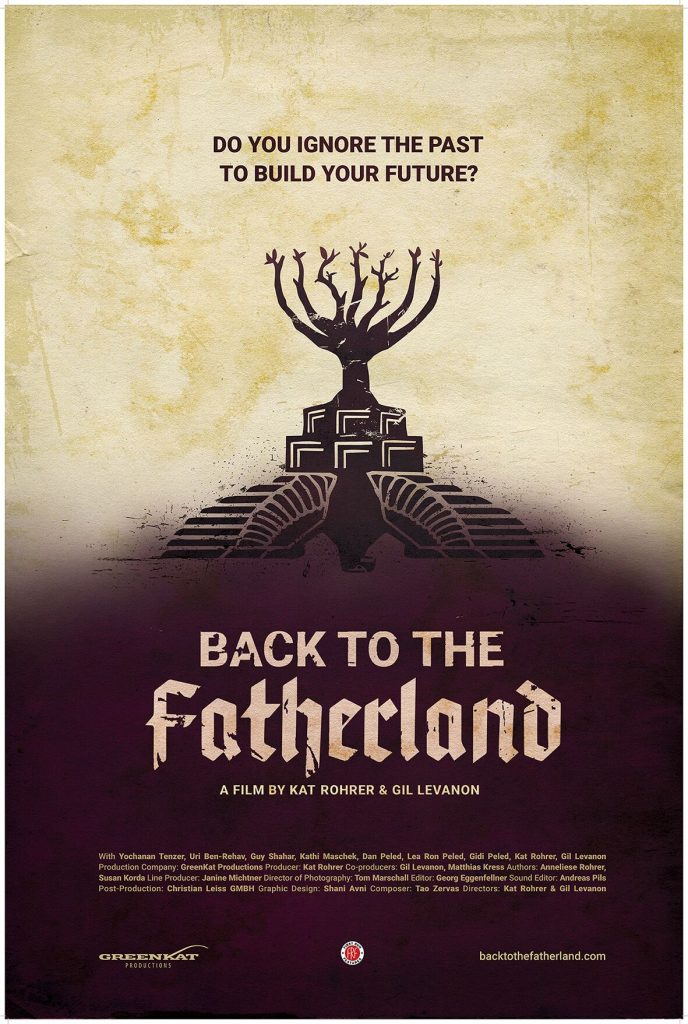 Back to the Fatherland, directed by NYWIFT member Kat Rohrer and Gil Levanon, will screen at Cinema Village as part of its theatrical release. This revealing documentary explores the challenges and opportunities for reconciliation and understanding between the generations on both sides of the Shoah. Screenings will be followed by a Q&A with the directors afterwards. Use discount code Fatherland at the box office to buy discounted tickets to any screening. Join Cinema Village for screenings and Q&A panels of the critically acclaimed Back to the Fatherland June 14 – 20. Buy tickets.
---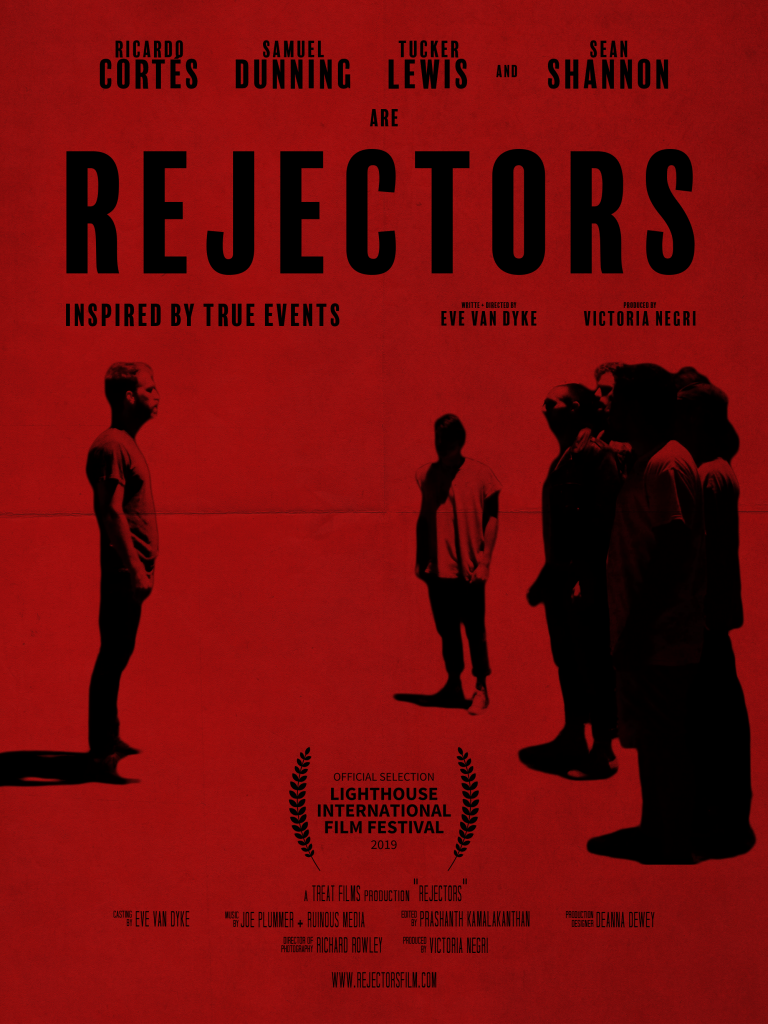 Rejectors, produced by NYWIFT member Victoria Negri, will have its world premiere at the Light House International Film Festival on June 7. Rejectors is about a violent crew with an unexpected main calling: brutalizing Nazis. New recruit Hector, a 20-year-old outcast, finds himself torn between his allegiance to the Rejectors and a past he can't escape. The film is written and directed by Eve Van Dyke, shot by Academy Award nominated director, Richard Rowley, and scored by Modest Mouse's and Cold War Kids' Joe Plummer. It is loosely inspired by director Eve Van Dyke's experience as a teenager in the punk rock scene in Massachusetts and New York and local anti-racist action groups. Get tickets.
---
Safe, a short film written, directed and produced by member Elizabeth Page, will screen at the Lighthouse International Film Festival on June 9. Elizabeth lives in Connecticut and the film, inspired by the tragedy at Sandy Hook, focuses on a teacher who's survived a school shooting. Unable to go back into the classroom, she's now working as a nanny. When she discovers guns at a playdate, she tries to educate the unspooling teens with tragic results. Get tickets. 
---
Catch NYWIFT member Linnette Harrigan on Manhattan Neighborhood TV Network's Spirit Channel 3 on June 11 at 1:30PM. Linnette will be speaking on her journey as an independent music supervisor, publisher, and producer working in the TV, Film, and Entertainment business. Find out more about Linette.
---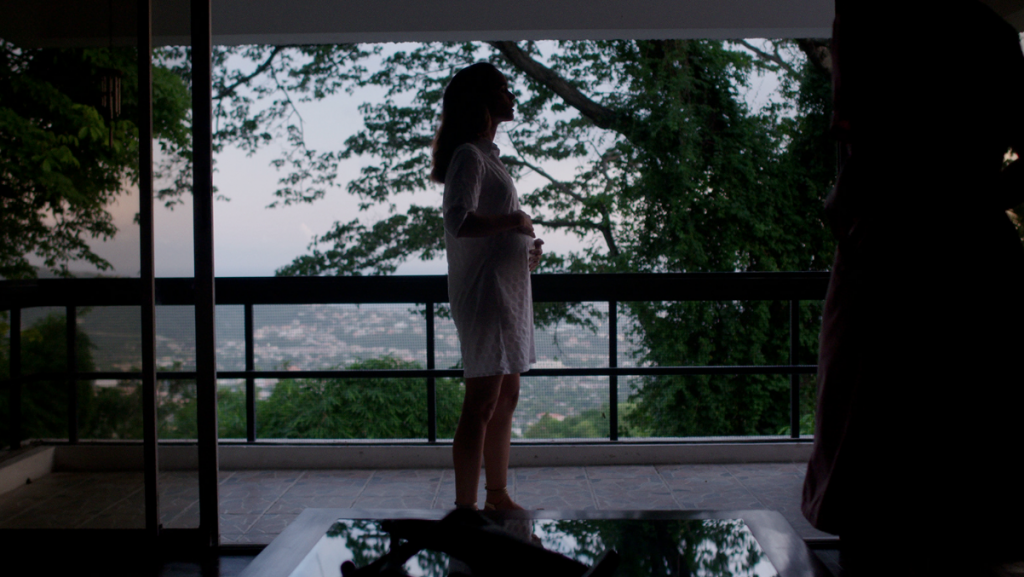 Unspoken, written and directed by NYWIFT member Danae Grandison, to screen at Katra Series Film Festival and Lighthouse International Film Festival. The film is about the subtleties of power as it explores two women who are bound by duty. Watch the trailer. It will play at the Katra Series Film Festival on June 4. Buy tickets. It will also play at the Lighthouse International Film Festival on June 6. Buy tickets.
---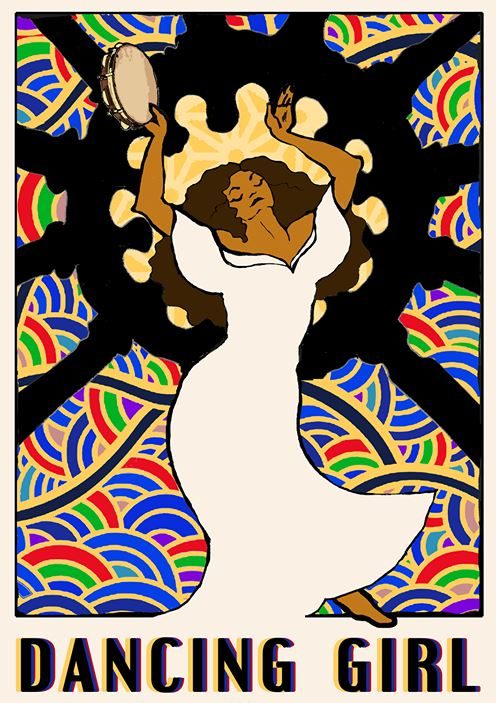 NYWIFT member Maleni Chaitoo can be seen in Dancing Girl, a gritty re-imagining of Victor Hugo's classic Hunchback of Notre Dame. When the Parisian police inflict tragedy on her community of Outcasts, Esmeralda – a resilient and fierce-hearted immigrant – vows to emancipate her people from a prejudiced system. The show will play as part of the SheNYC Summer Theater Festival, a festival that prioritizes women's voices and advocates for gender parity in the arts. The showings are June 22 and June 24. Get tickets.
---

Beautiful Pasadena by NYWIFT member Jen Rudin will play June 26 and 29 as part of the SheNYC Arts Summer Theater Festival. The festival will feature two weeks of eight full-length shows by women writers and composers. See the lineup and get tickets.
---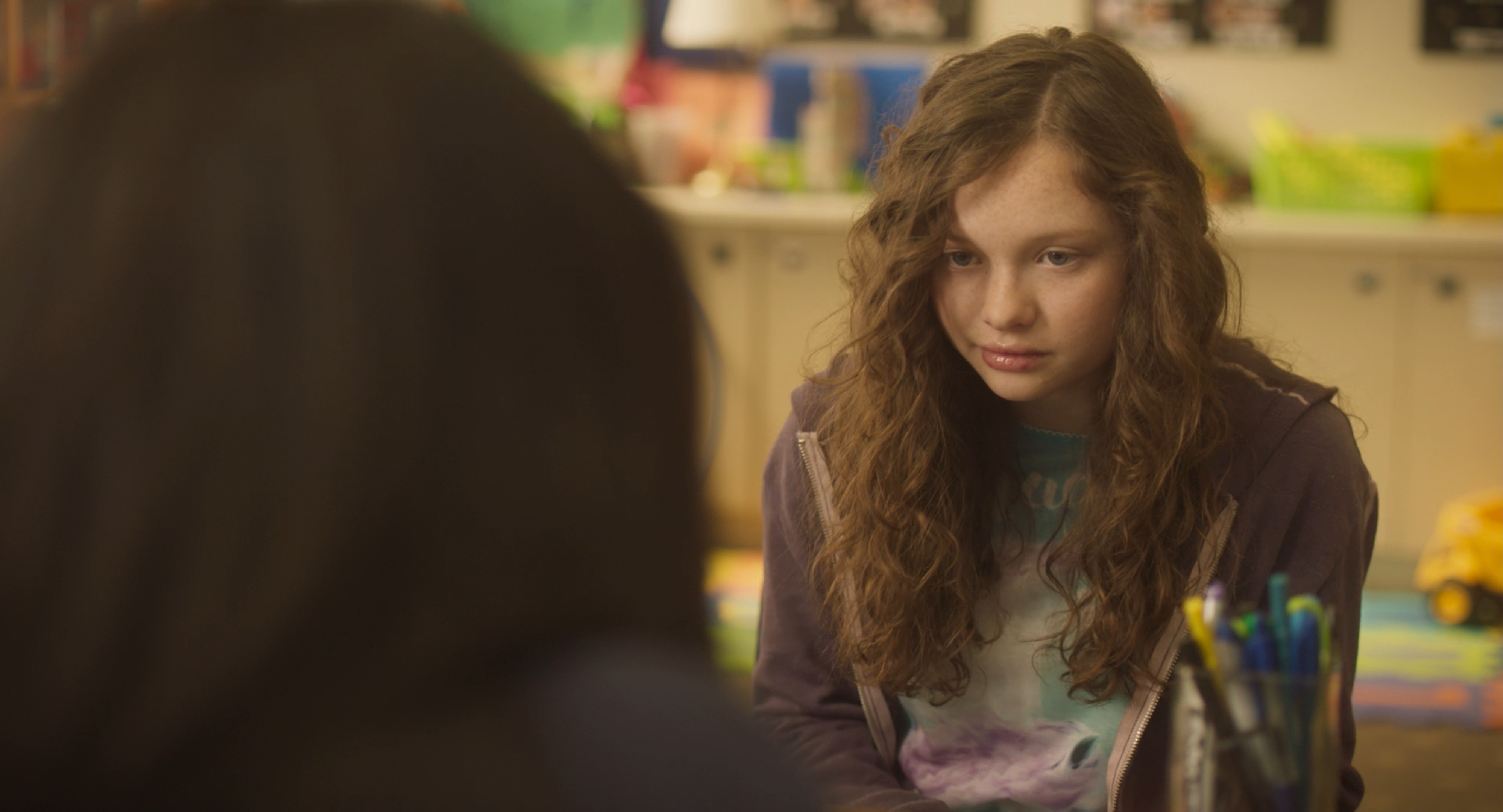 Lucy in the Sky, written by NYWIFT member Jen Rudin, will screen at the Lighthouse International Film Festival on June 6. The film centers around fourteen-year-old Lucy Katz, a teenager with autism adjusting to mainstream high school. Lucy and her identical twin sister are faced with cataclysmic change when they become subject to a genetic research study that could forever change Lucy. Get tickets.
---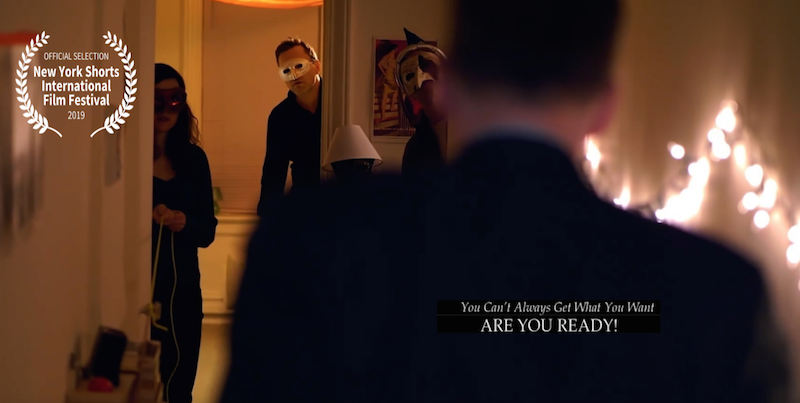 You Can't Always Get What You Want, starring and produced by NYWIFT member Rachel Errington, will have its NYC premiere at the NY Shorts International Film Festival. The film is about a Marine father who tries to reconcile with his estranged daughter before it's too late. The film screens June 6. Get tickets.
---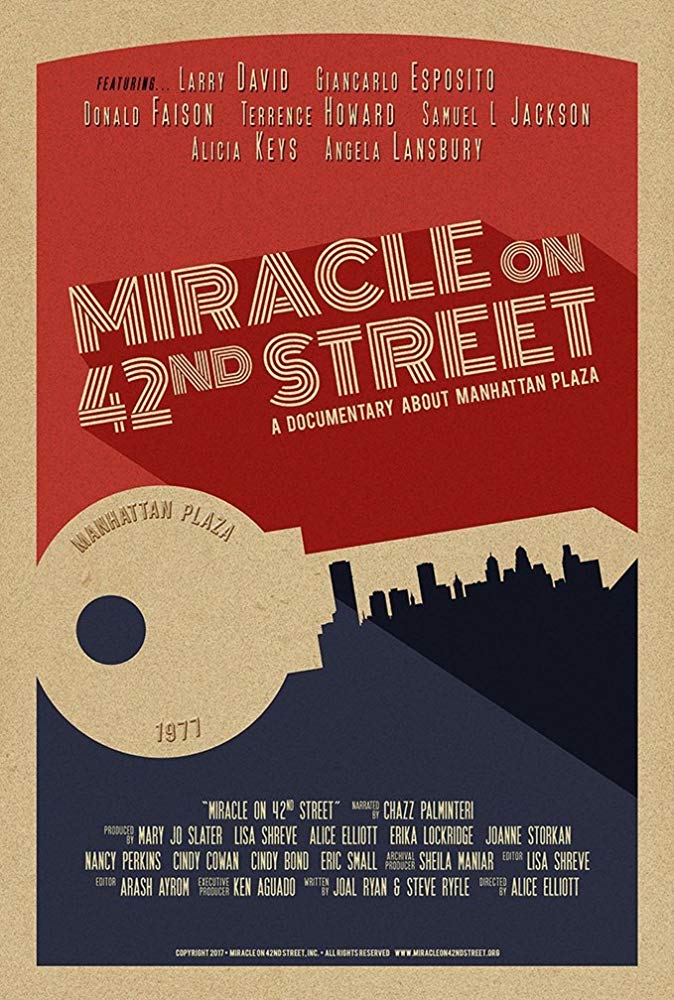 Miracle on 42nd Street will be screening at the Women's Film Fest on June 7. Directed by Academy Award-nominated NYWIFT member Alice Elliott, Miracle on 42nd Street is the untold story about the history and impact of the Manhattan Plaza apartment complex in New York City. Starting with the facilities' initial commercial failure in the dire 1970s, the film recounts how the buildings were "re-purposed" as subsidized housing for people who worked in the performing arts. The social experiment was a resounding success in the lives of the tenants, and it led the way in the transformation of the neighborhood and local economy. The film makes a compelling case for both the economic value of the arts and artists in America. Use promo code WIFT for 15% off tickets (General – $20, Reserved – $25). Get tickets.
---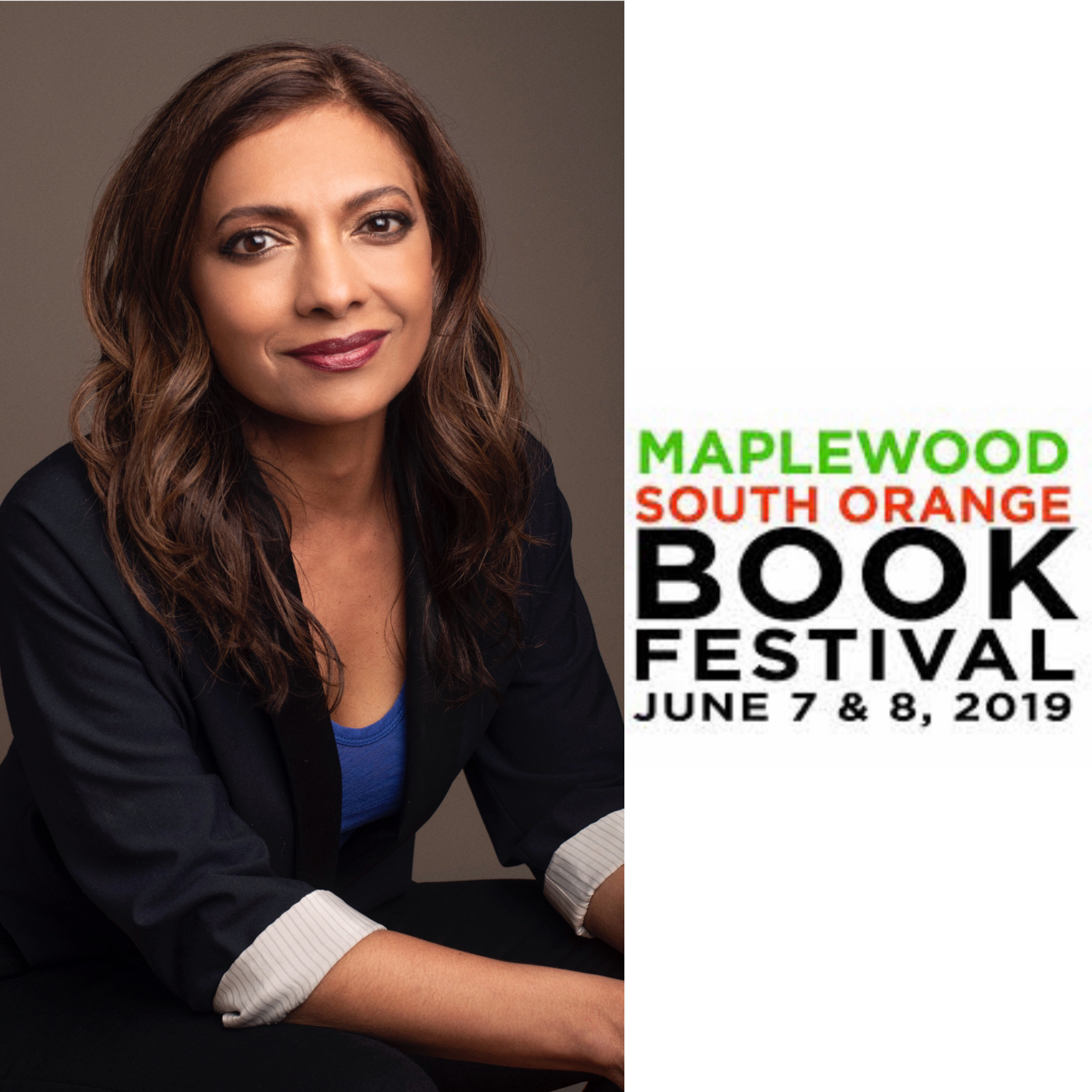 Satire will save the world! Catch NYWIFT member Mellini Kantayya at the MAPSO Book Festival in Maplewood, NJ on June 8 on this panel discussing laughing in the face of personal and political adversity. Mellini is the author of Actor. Writer. Whatever. (essays on my rise to the top of the bottom of the entertainment industry. She appears alongside New Yorker Magazine cartoonist Emily Flake and comedy writer and satirist Caitlin Kunkel. The panel will be moderated by author and humorist Elly Lonon. The event is FREE and open to the public. See the full schedule.
---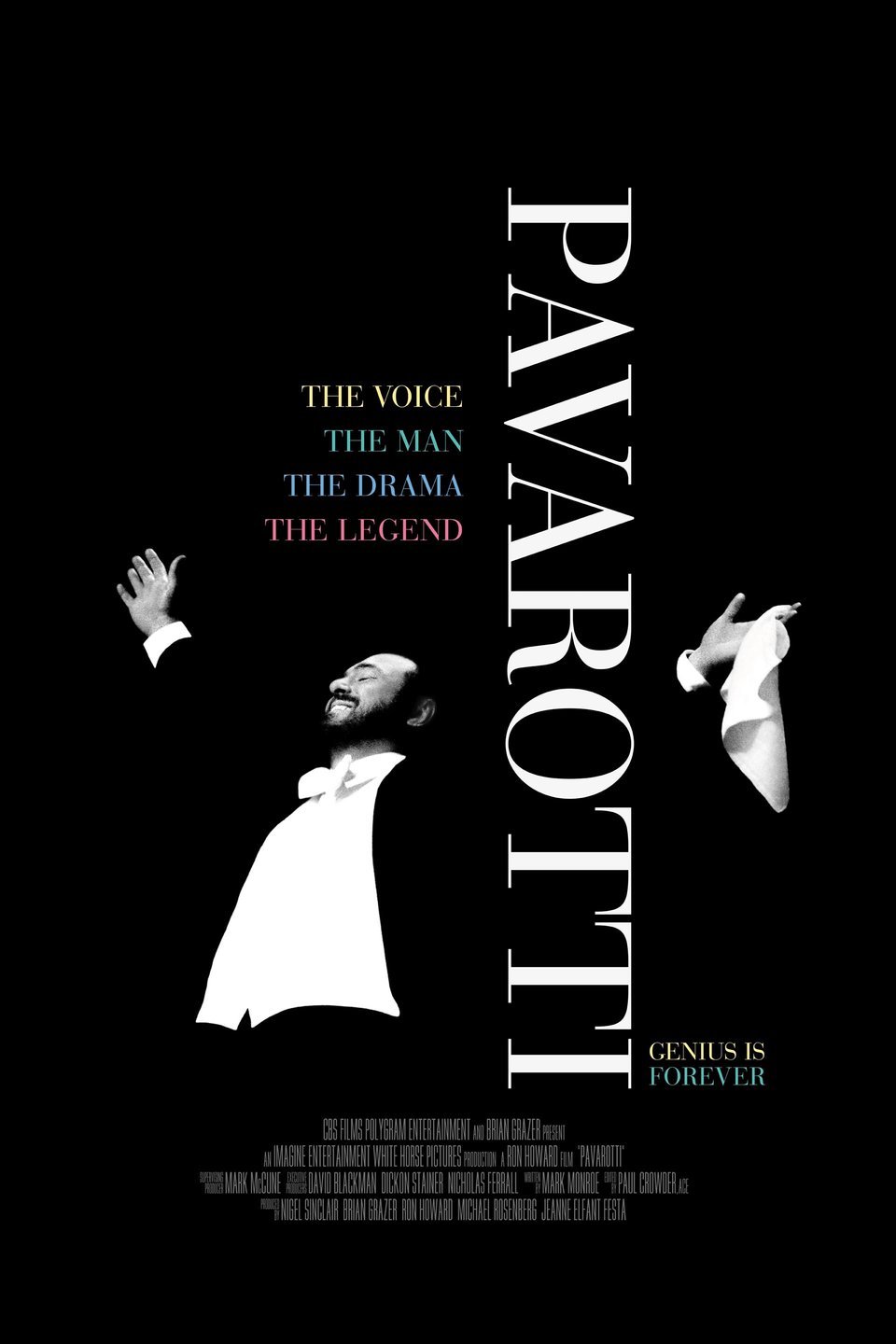 Pavarotti is a filmic examination of the life and career of famed opera tenor Luciano Pavarotti, directed by Ron Howard. The audio description was produced and voiced by NYWIFT member Michele Spitz, so that the film is available to blind and low vision audiences. The film will open in select theaters throughout NYC on June 7. There will be a forthcoming DVD/BluRay featuring the audio description as well.  Watch the trailer.
---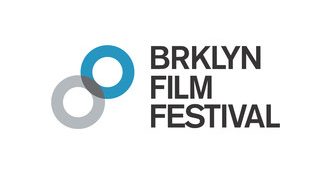 Sun Valley, directed by NYWIFT member Rachel Wolak-Frank, and #Like, directed by NYWIFT member Sarah Pirozek will screen at the Brooklyn Film Festival. Sun Valley is about a young skater who sets out on a desert road trip to find closure and will screen on June 3 and June 7. Watch the trailer. Get tickets. #Like is a feminist noir thriller that is a taut observation of teen sexuality and paranoia at the intersection of #MeToo and the un-policed borders of cyber life and will screen June 1 and June 3. Watch the trailer. Get tickets.
---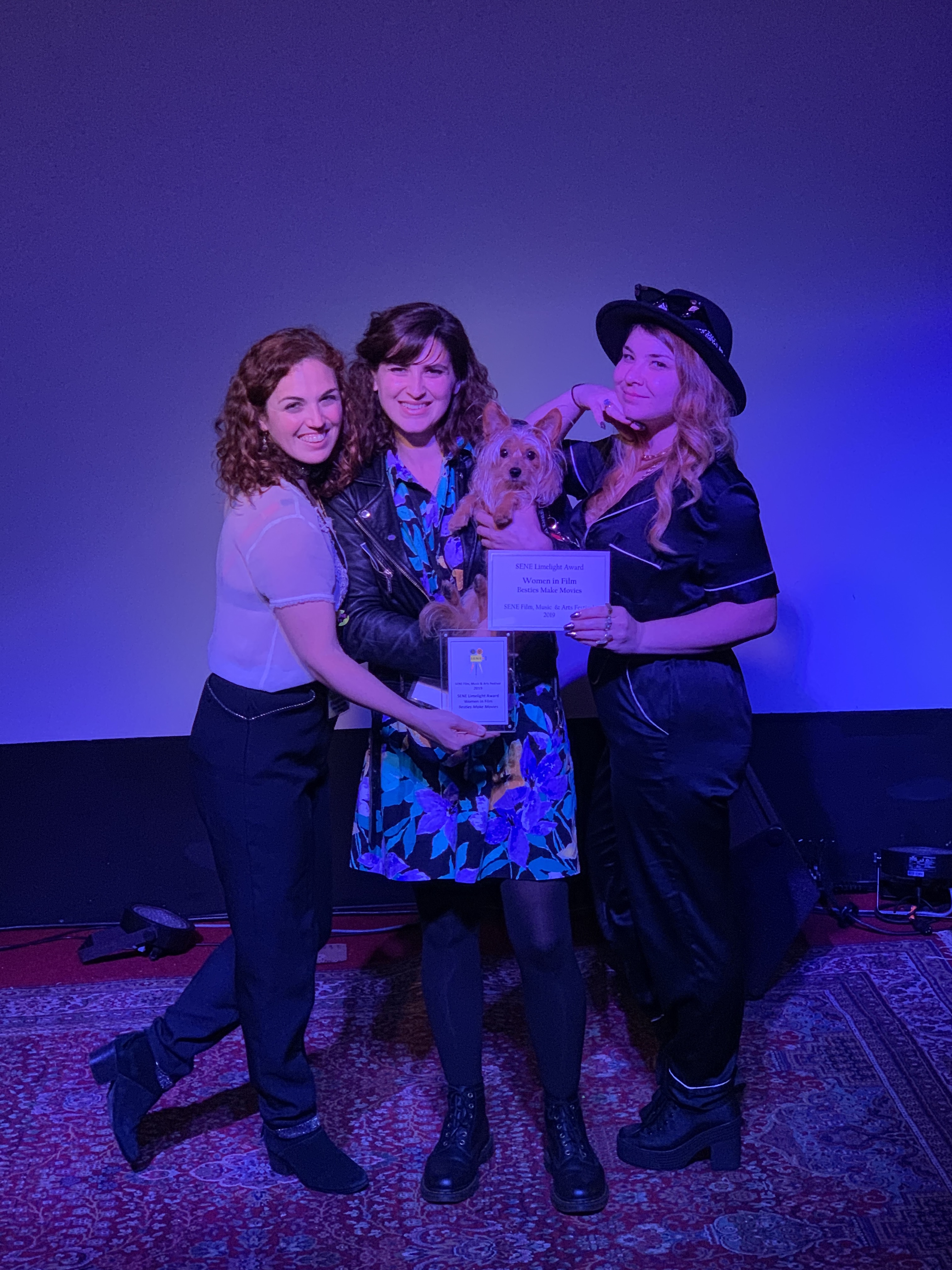 NYWIFT member Marzy Hart's production company Besties Make Movies received the first ever Women in Film Limelight Award at the Sene Music and Film International Film Festival. The festival was listed as one of MovieMaker Mag's 50 Film Festivals Worth the Entry Fee.
---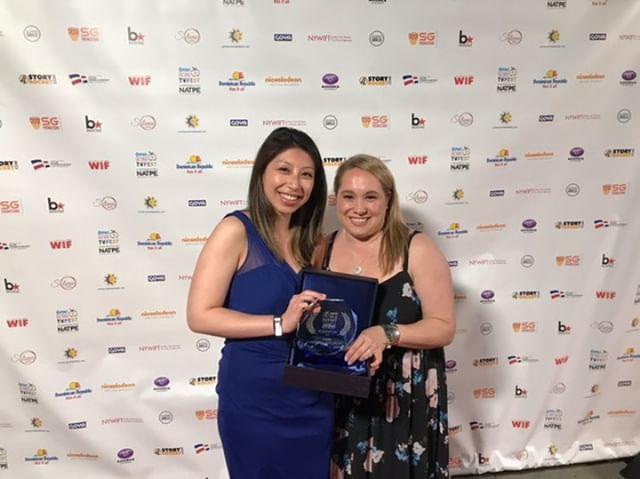 NYWIFT members Cindy Chu and Nicole Gomez Fisher took home the award for Best TV Pilot Comedy at the Omni Cultural TV Fest for their web seris Queens. Find out more about the series. Watch the trailer. 
---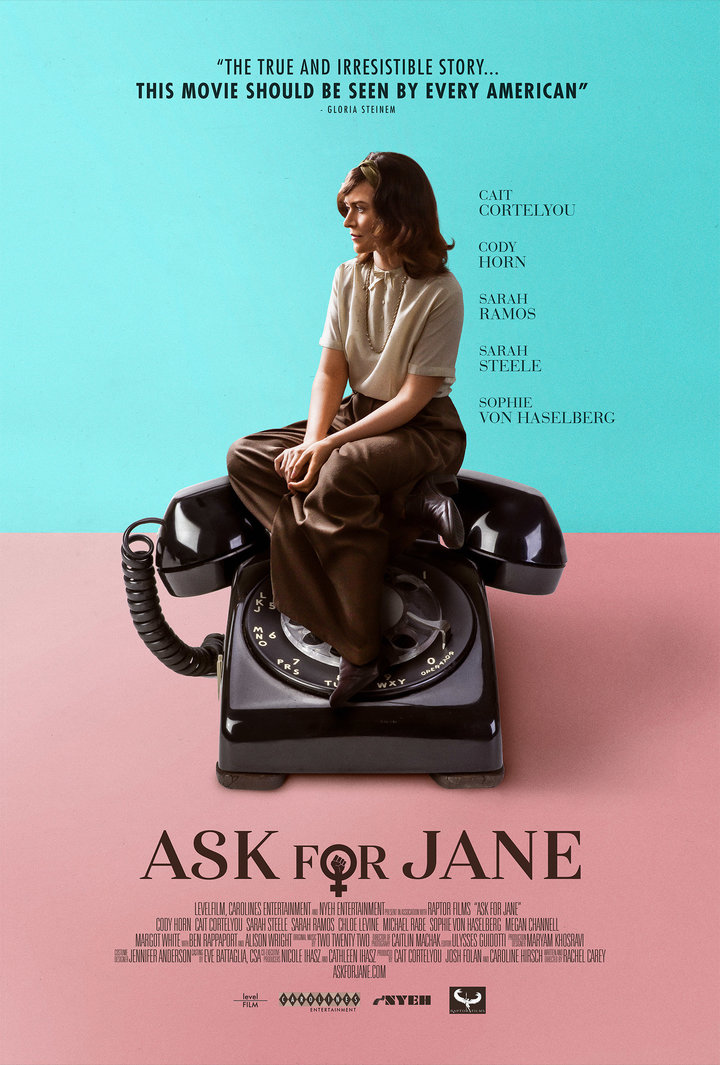 Based on a remarkable true story and produced by and starring NYWIFT member Cait Cortelyou, produced by NYWIFT member Caroline Hirsch, and starring NYWIFT members Megan Channell, Katrina Medoff, and Latresa Baker, Ask for Jane will begin its NYC theatrical release on May 17 at Village East. The project was developed in the NYWIFT New Works Lab. When a pregnant university student in 1968 attempts to take her own life, her friends Rose and Janice find a doctor willing to perform an illegal abortion to save her. Sparked by this experience, they form a secret organization to help women obtain safe abortions in a time when they were punishable by a prison sentence. Operating like a spy network, complete with blindfolds and code names, the "Janes" help thousands of women – but they can't hide from the police forever. The film stars Cait Cortelyou, Alison Wright (The Americans), Chloe Levine (The OA), Cody Horn (Magic Mike), Sarah Ramos (Parenthood), Sarah Steele (The Good Fight), and a cameo by original Jane Collective member Judith Arcana. Watch the trailer. Buy tickets.
---
Julie Dash has received a grant from the National Endowment for the Humanities for her film Travel Notes of a Geechee Girl, currently in development, which explores the Gullah Geechee history and cultures that framed the life story of Vertamae Smart Grosvenor. The documentary about the life and works of Vertamae Smart Grosvenor, which is currently in development with NYWIFT member and Muse Honoree Julie Dash as director, has been awarded a grant by the National Endowment for the Humanities (NEH). Travel Notes of a Geechee Girl was selected as part of the NEH's mission to support humanities exhibitions and documentaries, and the preservation of American history and cultural heritage. The film is produced by NYWIFT Board member, Rachel Watanabe-Batton and Dash, with Patricia Williams Lessane, PhD. and Juanita Anderson as co-producers.
---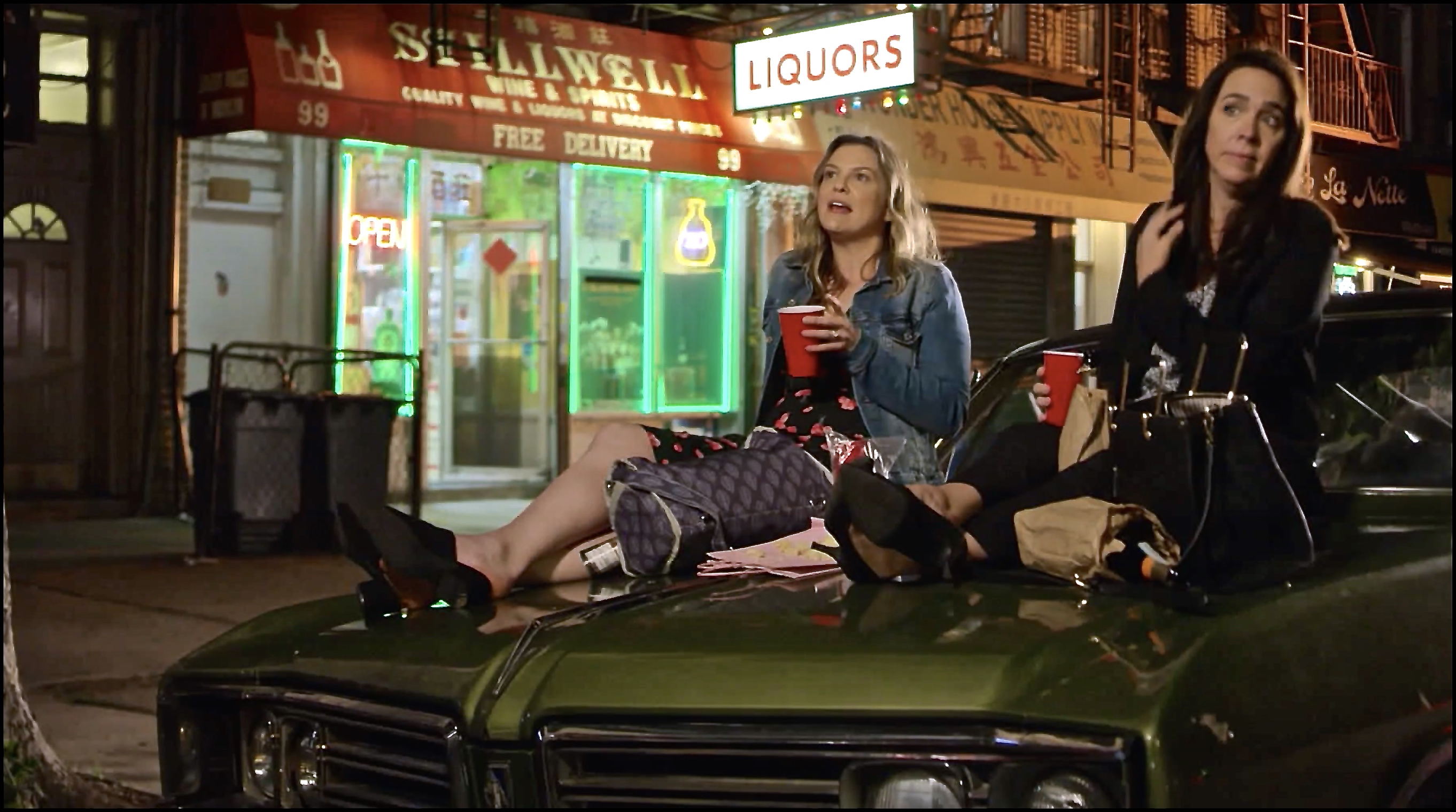 Produced by NYWIFT board member Jamie Zelermeyer and created by NYWIFT member Patty Carey, Half Life,the four-part comedic series that won the Mayor's Office of Media and Entertainment's (MOME) first-ever TV pilot and scriptwriting competition highlighting stories by, for or about women, #GreenlightHerpremieredon May 10on NYC Life, the city's flagship channel. Half Life is the story of a NYC location scout, wife and mother, "Patty," who decides to pursue her dream of screenwriting on the eve of her 39th birthday. The series shines a light on the challenges of working moms, the film industry, and gender inequity through a fast-talking, often hilarious lens. Starring Larisa Oleynik along with Nancy Giles and Finnerty Steeves, the series follows "Patty's" journey to creative freedom and her highly relatable struggle, as she juggles her day job, her family and her dreams. Half Life will air every Friday night at 10 p.m. through May 31with the full episodes streaming online.
---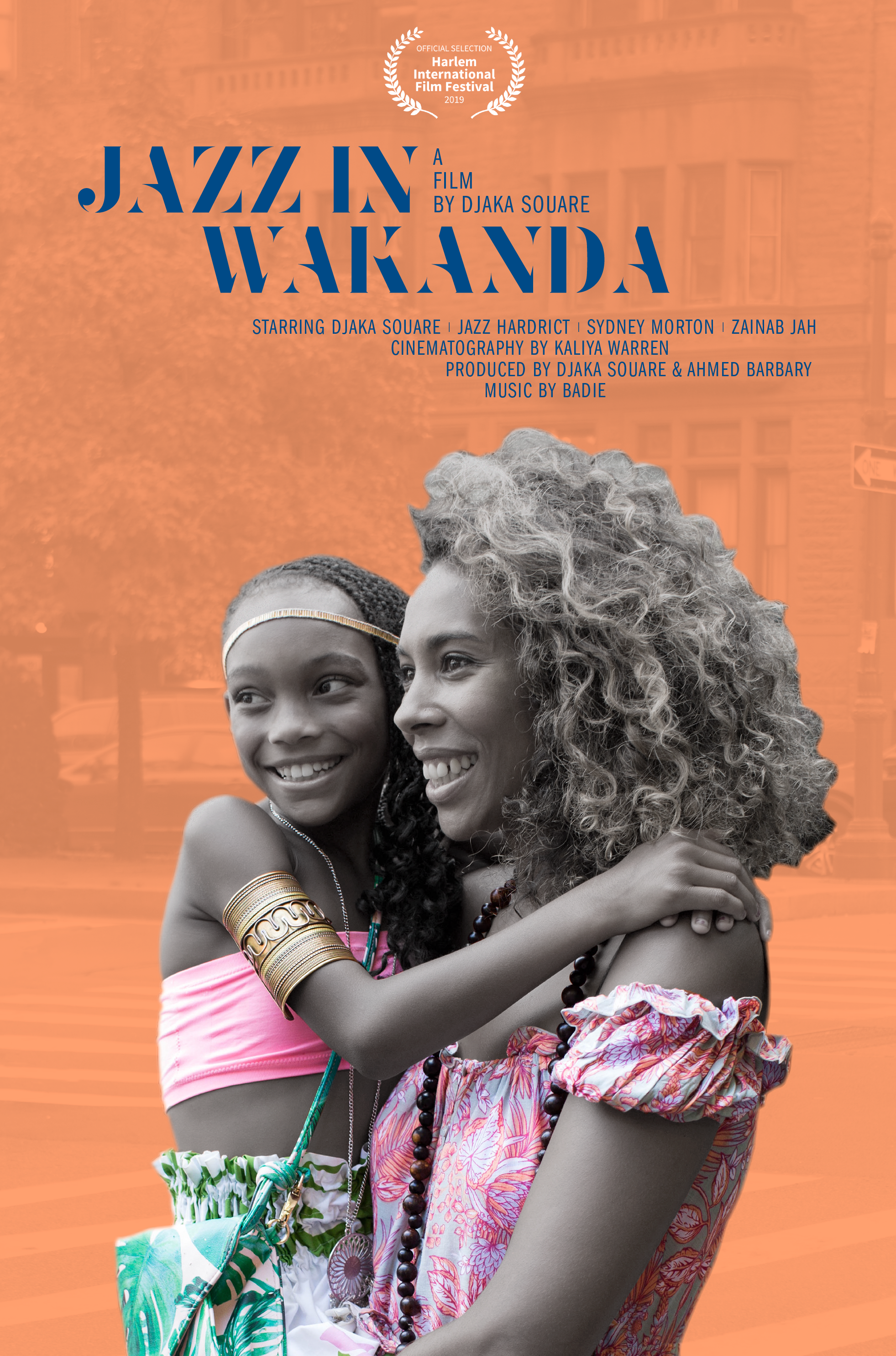 Jazz in Wakanda, by NYWIFT member Djaka Souare, centers around Julie, French & African immigrant, and her daughter Jazz, 7, who are on their way to see the Greek tragedy "Antigone." As they stop by to get a milkshake, the cashier points out Julie' slight accent. The comment not only causes discomfort to both mother and daughter but triggers a much deeper conversation around Jazz's recent uncovering: slavery. Jazz in Wakanda is inspired by a layered, loving, fun, yet complex mother and daughter relationship; their undeniable bond visible at all times, even when the inevitable complexities of life get thrown their way. The film will screen May 18 at the Harlem International Film Festival. Buy Tickets. The film will also screen June 8 at the NY African Film Festival.
---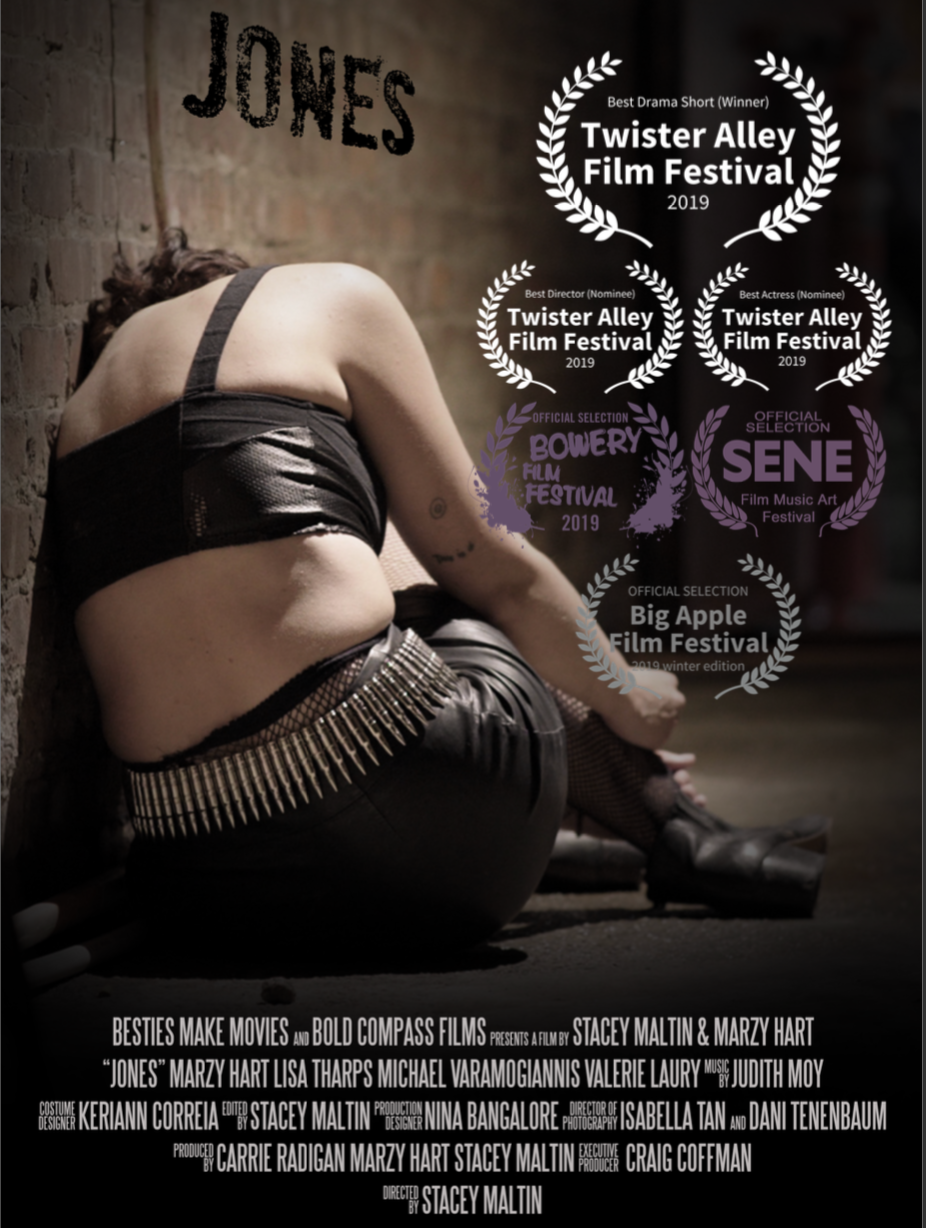 NYWIFT member Marzy Hart wins Best Drama Short at Twister Alley International Film Festival for Jones, a film exploring the choice to become sober and alone with yourself. Directed by Stacey Maltin and starring Marzy Hart, Lisa THarps, Michael Varamogiannis, and Valerie Laury.
---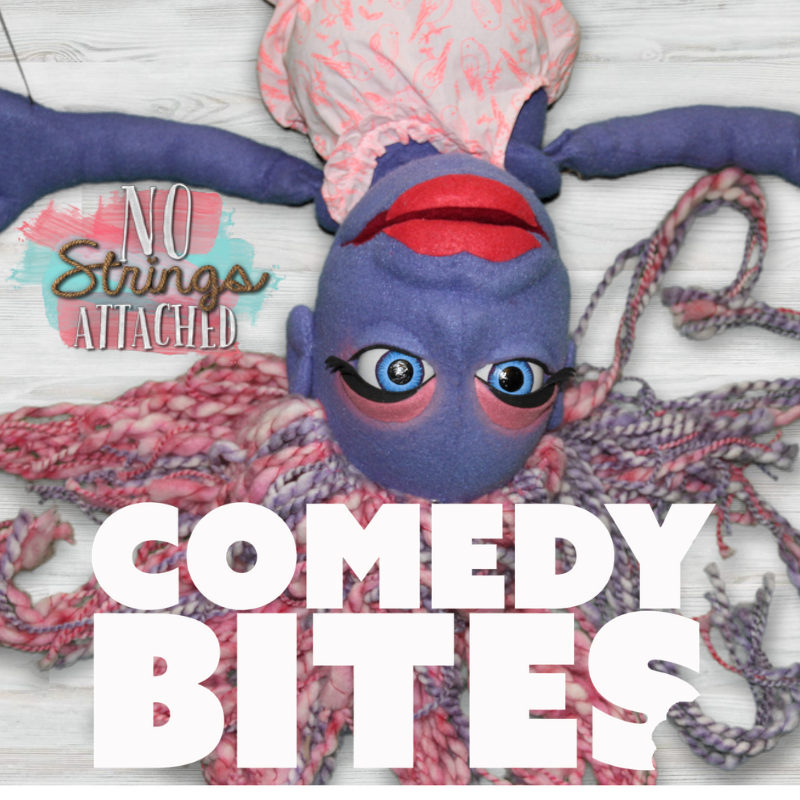 No Strings Attached, by NYWIFT member Emma Watts, is a genre-bending mashup of documentary, comedy and puppet TV. Watts interviewed hundreds of people about their online dating experiences and then had puppets re-create the dates. Watch the first two episodes on NBCU Comedy Bites' Youtube Channel. The series was made with an almost exclusively female team of directors, producers, editors, composers, puppet builders and puppeteers.
---
NYWIFT member Jodie Alexandra Taylor's documentary feature Pennhurst is now available to stream. Pennhurst, a documentary chronicling perhaps the worst case of institutional abuse of disabled people in U.S. history will be released on Apple iTunes on March 26, 2019.  The film follows the stories of former Pennhurst residents who relate their tales of abuse and survival against devastating odds. A visit to the former institution, interviews with former residents, staff, advocates and lawyers are also included in this feature length film. These real stories reveal the simultaneous horror and refuge experienced by many through the course of the institution's history. They uncover the atrocities of our past, but also give light to the future. Watch online.
---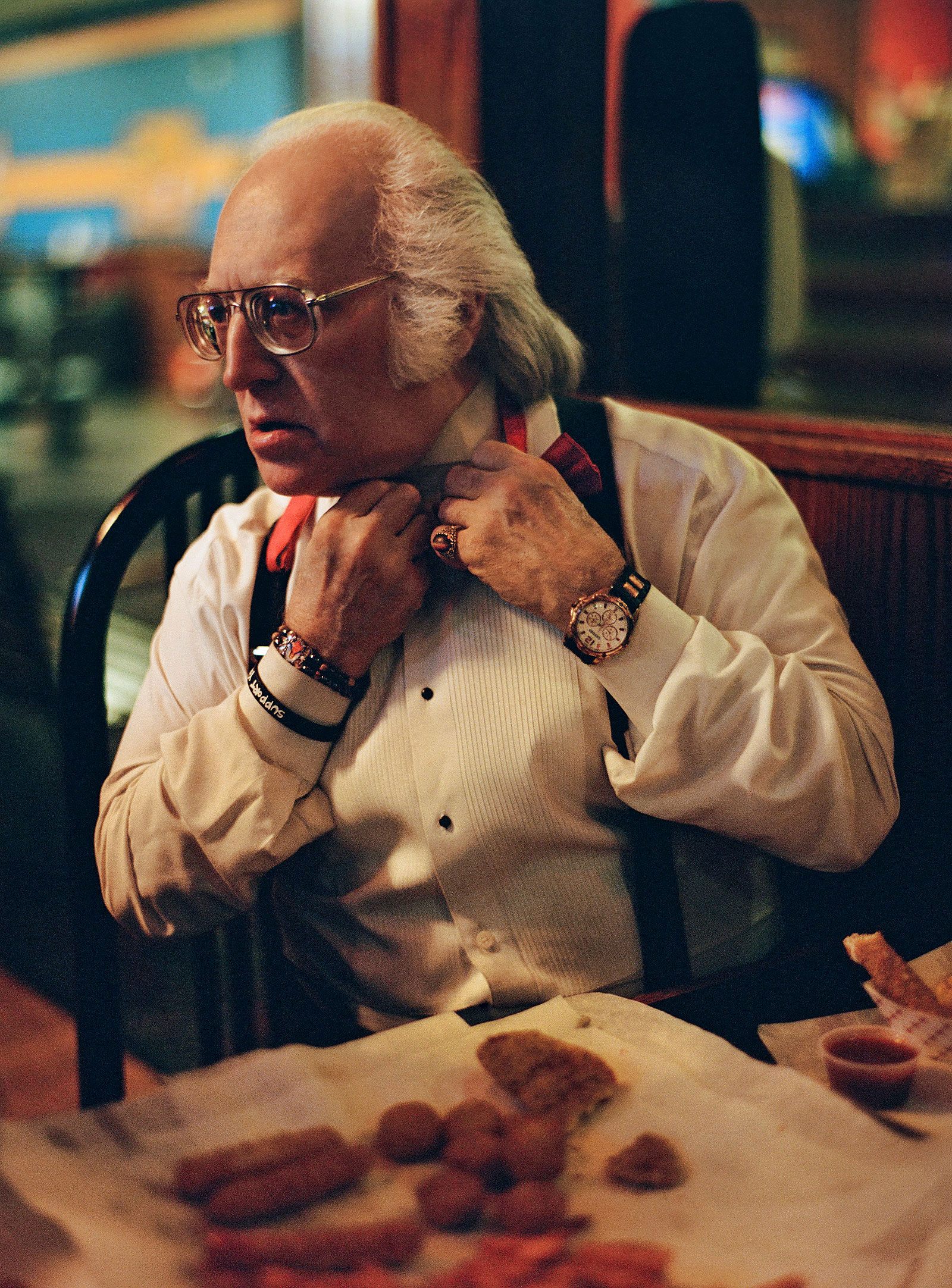 NYWIFT member Rachel Mills' The Magnitudnious Illuminous has been selected as one of the handful of films to open Rooftop Films this season. The Magnitudinous Illuminous is a short documentary following Pete Napolitano, a 66-year-old Brooklyn bartender, and self-proclaimed philosopher. In between pouring shots and shaking cocktails at Melody Lanes, the bowling alley where he works, Pete's been writing his life's work of metaphysical theories on paper towels behind the bar. Pull up a stool to Pete's "Table of Honor," and soak in his elucidations on how to live a creative life.The screening will take place May 17. Get tickets.
---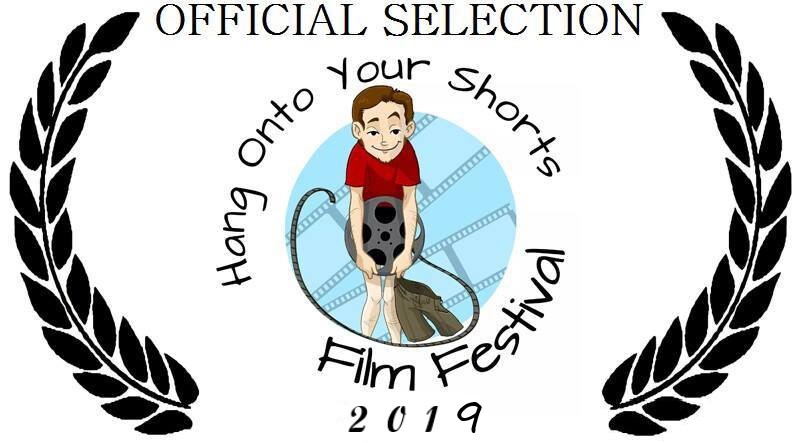 NYWIFT Member Eve Austin is starring in two short films that are both nominated for Best Ensemble Cast at Hang onto Your Shorts Festival in Asbury Park, New Jersey. Three for The Road is a dark comedic look at three women of a certain age navigating the rest of their lives. It will play as part of the Women Empowerment block on May 5. Get Tickets (Select Sunday HOI Set 3 4:55-6:25PM). Wink is a dark comedy directed by four-time Lifetime achievement award winner John Gallagher. It will play as part of the Second Set block on May 5. Get Tickets (Select Sunday HOI Set 2 3:18-4:43PM).
---

The Hellenic Film Society, for which NYWIFT Board Member Maria Miles and NYWIFT Member Stavroula Toska are board members, presents its 2nd Annual New York Greek Film Expo. From May 3 – 11, the Greek Film Expo will reflect the Greek and Greek-American experience with films that capture the current political and social transitions in Greece, the life stories of 20th century cultural giants, a love story set against the backdrop of the Greek War of Independence, and a documentary that explores women's issues. Screenings will be held in New York City and Manhasset, NY. See the festival schedule and buy tickets.
---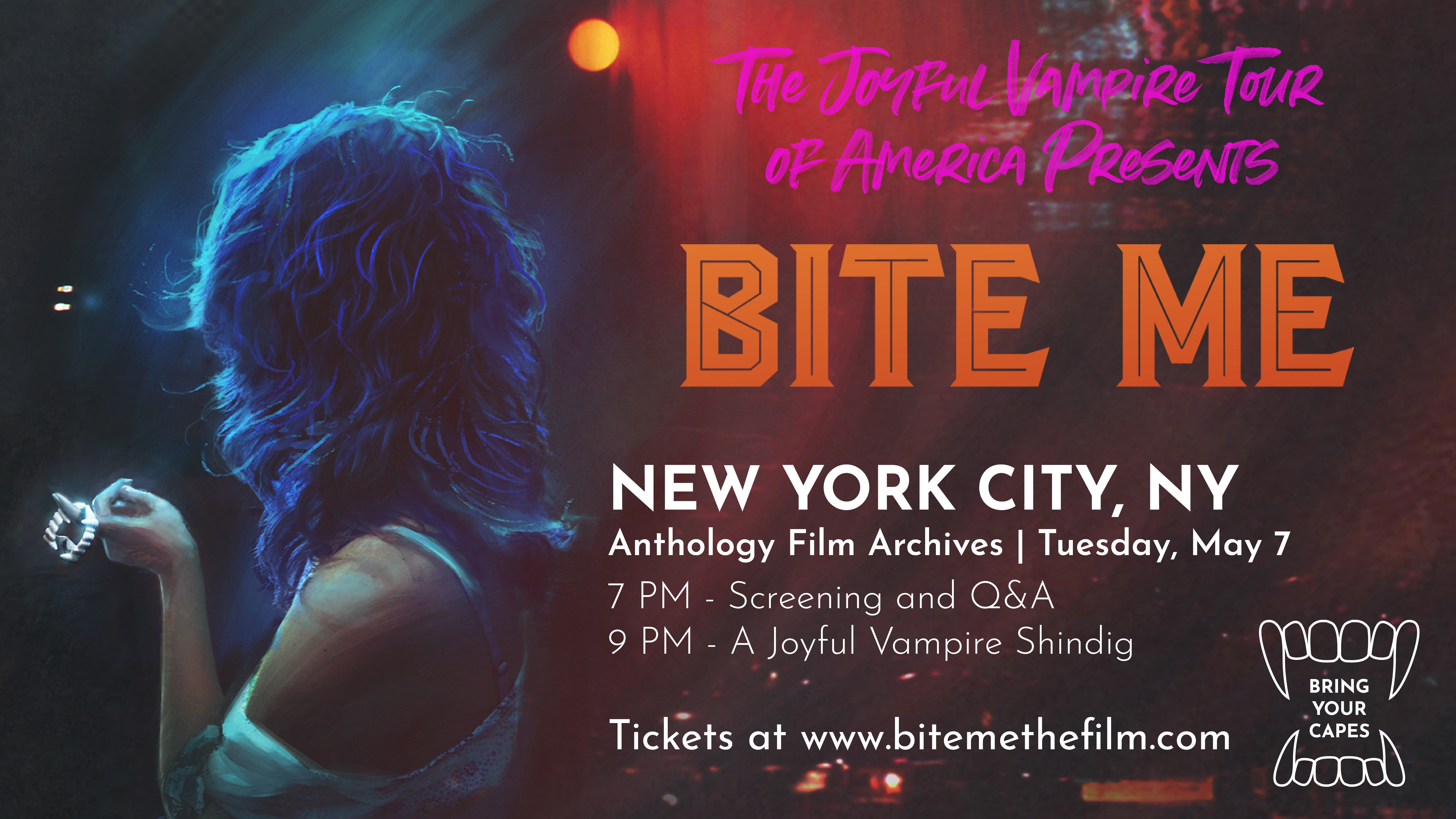 Join The Joyful Vampire Tour of America as they present a screening of the award-winning independent film Bite Me. Produced by NYWIFT members Joanne Zippel and Naomi McDougall Jones, Bite Me is a subversive romantic comedy about a real-life vampire and the IRS agent who audits her. Join the filmmakers for a special NYC screening on May 7. A ticket purchase will allow entry to an exclusive screening of the film, a Q&A with the filmmakers, A Joyful Vampire Ball, and a full invitation to wear fangs, capes, face paint, wigs, crowns, or whatever makes one joyful to celebrate in style. Get Tickets.
---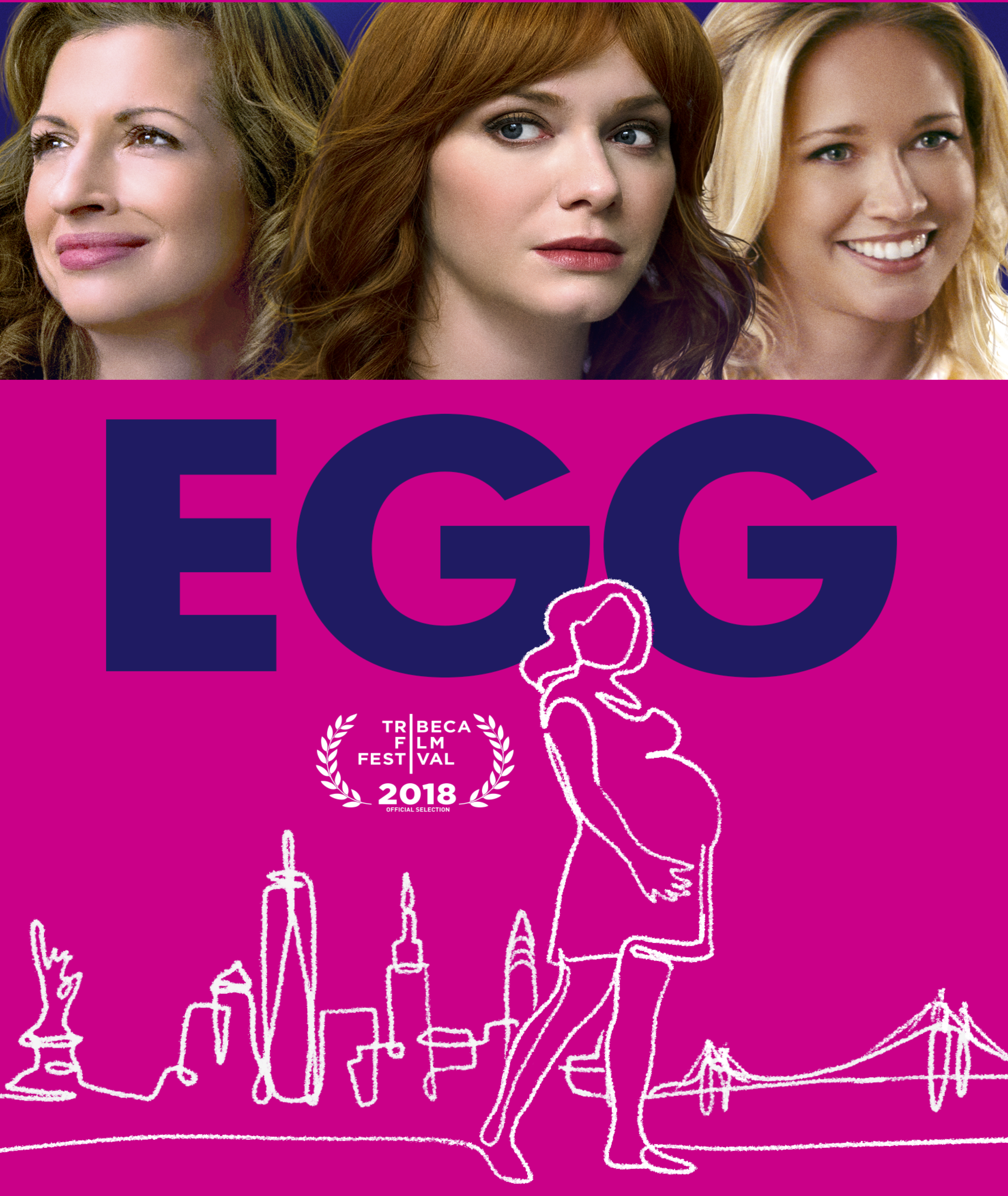 NYWIFT member Suzanne Curry is a part of two films that are now available on demand. Egg, staring NYWIFT member Alysia Reiner and Christina Hendricks centers on conceptual artist Tina (Reiner), when she introduces her eight-month pregnant art school rival (Hendricks) to her non-traditional surrogate Kiki (Camp), the truth outs and the patriarchy fights to hang on. Watch now. An Acceptable Loss, starring Jamie Lee Curtis and Tika Sumpter, is about Libby, a university teacher who used to be the top aide to the vice president and was part of a total victory action. Now, the vice president has become the US president and wants to keep Libby quiet. Watch now.
---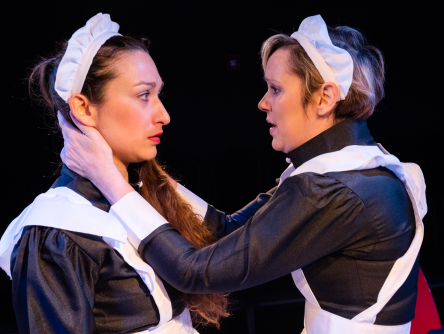 Read NYWIFT member Frances McGarry's latest piece It's All a Game: Exploring Process with Eric Cronican, Exe Artistic Director, The Seeing Place Theater in the Women in Theatre Journal. McGarry writes on The Maid, an absurdist play written by Jean Genet and starring NYWIFT member Gaia Visnar. Read more.
---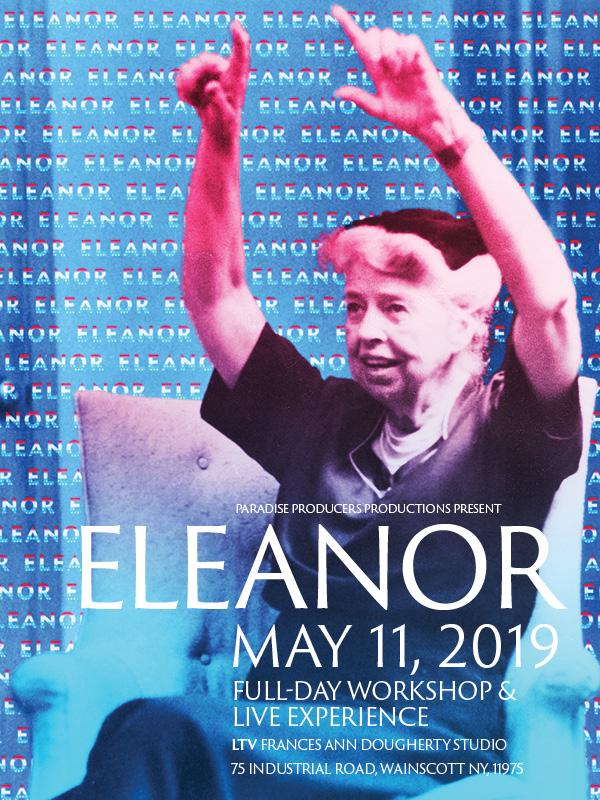 Paradise Producers Productions and NYWIFT member Martha Williams' BugHouse Media presents the launch of the educational arm of ELEANOR, a non-profit that utilizes Eleanor Roosevelt's powerful legacy to deliver national education programs, live experiences, and video content that inspires dialogue in a time when division is paramount. This inaugural event is an all-day coming together, multi-generational experience and social change workshop with roundtable discussion and creative workshop. Come and be inspired! The event will take place May 11 in East Hampton. The event is FREE to attend. Register now.
---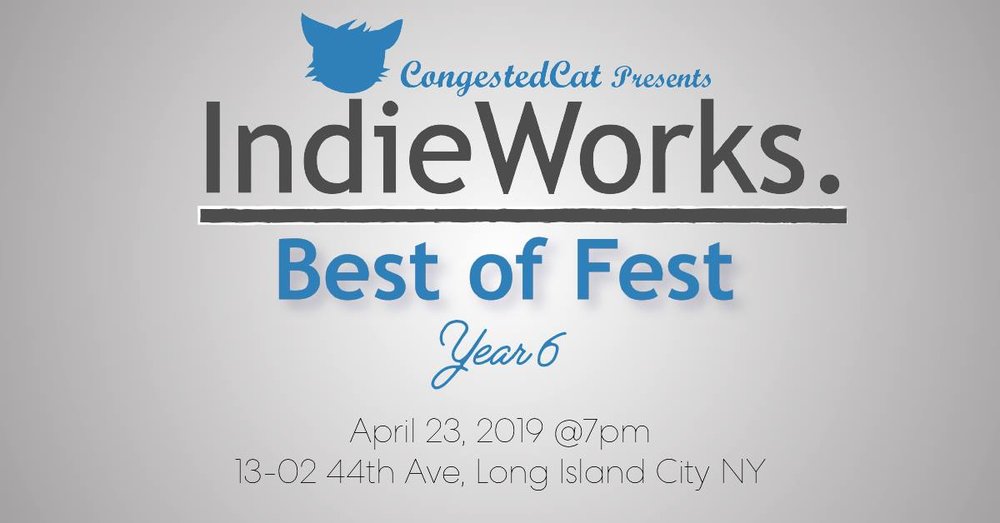 ADULT, directed by NYWIFT member Cynthia Silver, will screen on Apr 23 at the Indieworks 6th Annual Best of Fest event. The series centers around two unlikely friends with a ten-year age gap, Clementine and Allison, who face problems from the harsh, judgmental world, and find solace in their weird but loving friendship. The event is FREE to attend. Get more info. Silver's short film Chemistry was recently named a finalist at the USA Film Festival's Short Film Competition.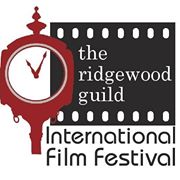 NYWIFT member Suzanne Ordas Curry, producer and owner of WIPublicRelations, is the PR director for the Ridgewood Guild International Film Festival in Ridgewood, New Jersey. The Festival is in its 9th year and boasts 88 films over 9 days from is PR director for the Ridgewood Guild International Film Festival in Ridgewood, NJ. This festival in its 9th year boasts 88 films over 9 days. The festival will kick off on April 25 with the premiere of Hollywould starring Academy Award and Golden Globe-nominated actor Eric Roberts who will be present at the screening and afterparty. Also premiering opening night is the trailer for Suzanne's new film A Case of Blue for which she was the co-producer and media consultant. A Case of Blue stars Stephen Schnetzer and Annapurn Srirum. Buy tickets to RGIFF.
---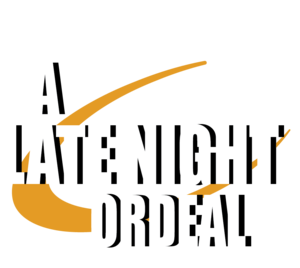 A Late Night Ordeal, an original play by Alex Gonzalez starring NYWIFT member Cynia Barnwell, will play for two showings on April 27. The play centers around four late night hosts, all tied together through controversy and betrayal, who must survive the night when a showbiz ghost starts to haunt them. Get tickets.
---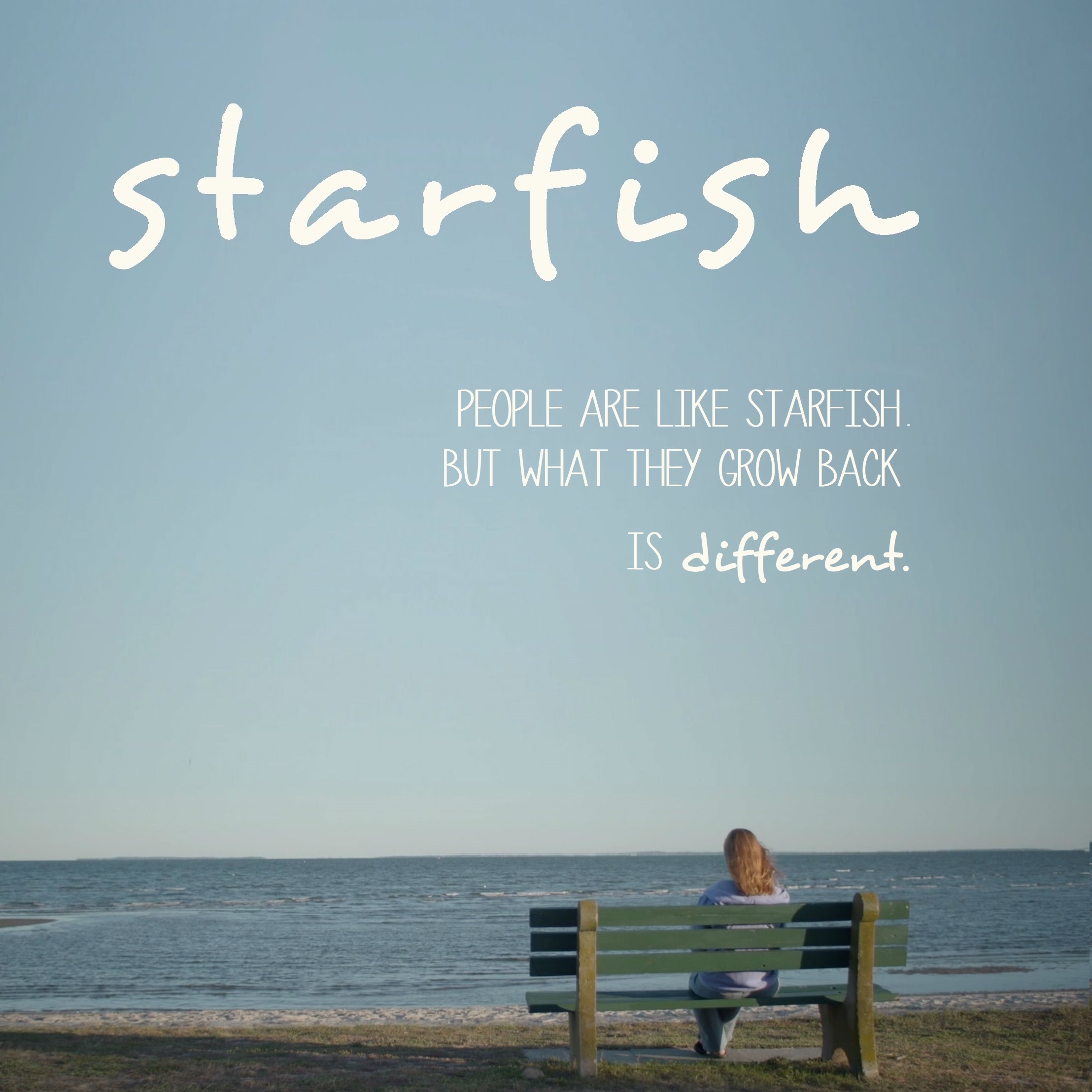 Starfish, the first feature by NYWIFT member Shira Levin, is available now to stream on IndieFlix. Viewers can start a free trial to watch the film. Starfish, an Audience Choice Award winner, is a female driven story about grief, healing, family, friendship, and the strong bond between dogs and humans. Watch now.
---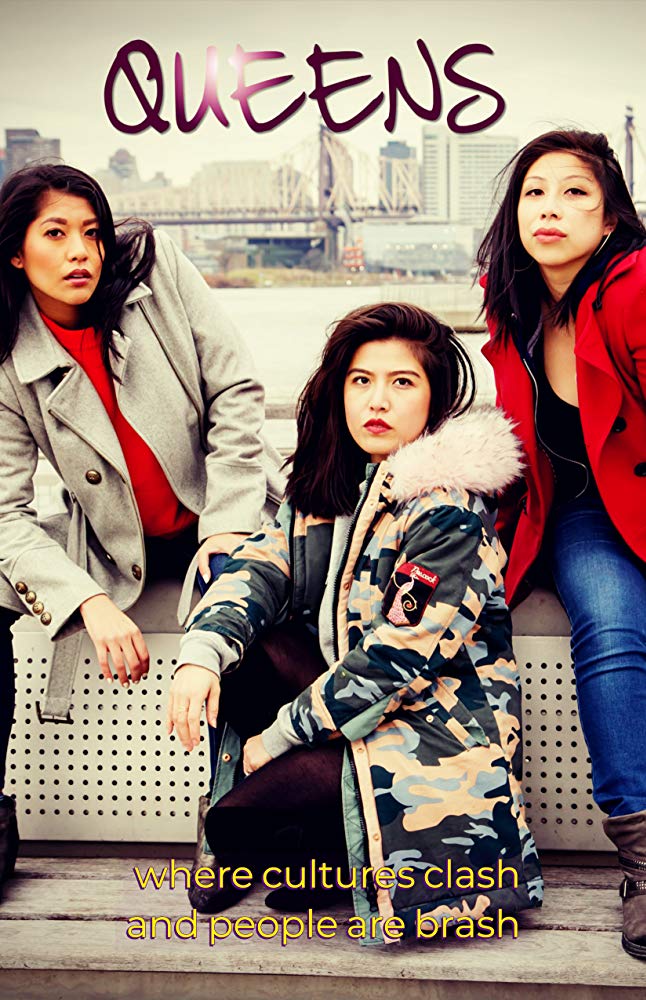 Queens, a series written by NYWIFT member Cindy Chu and directed and produced by NYWIFT member Nicole Gomez, is set to premiere at the Omni Cultural TV Fest in Los Angeles on May 1. Queens is a brash comedy that follows the friendship of three Asian American Queens natives as they struggle to accept adulting isn't what their immigrant parents taught them it'd be. Best friends, Sarah (Cindy Chu), Kim (Spring Inés Peña) and Gia (Carolina Do) learn that relationship goals and career achievements don't necessarily equate to success and experience the complicated intersection of being first and second generation Asian Americans. Watch the trailer.
---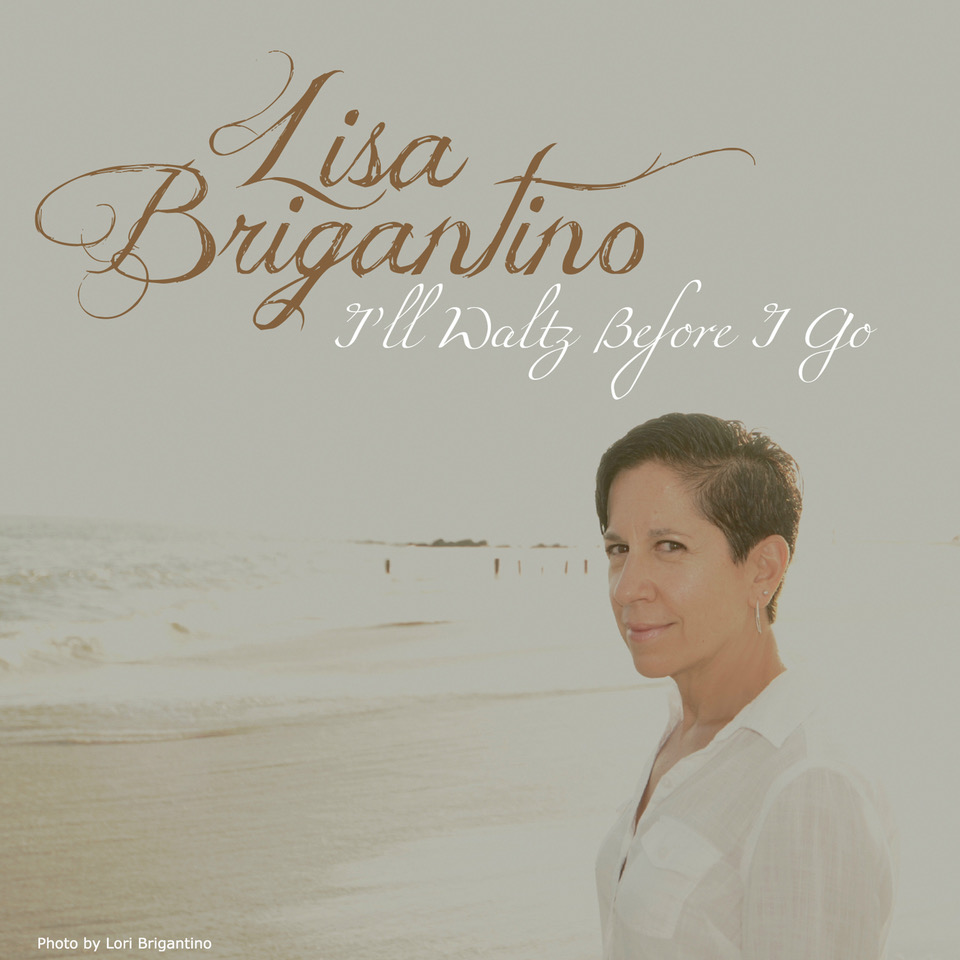 Singer, songwriter, multi-instrumentalist and NYWIFT member Lisa Brigantino announces a special show at The Cutting Room on May 18 to celebrate her third album I'll Waltz Before I Go, released this past October. The show will run the gamut from solo voice and guitar tunes to fully arranged songs featuring special guests Thomas Millioto, Lori Brigantino, Susan Haefner, Morgan 'Gus' Buttolph, Terre Roche, Claudia Glaser-Mussen and Mike Fornatale. I'll Waltz Before I Go, recorded, mixed and co-produced with husband Thomas Millioto, is an eclectic collection of Brigantino's original songs. A composer with a master of music degree in music composition and theory, Brigantino writes music for film, television, advertising and more.  She has also worked in the business side of the industry for years as a music supervisor and rights clearance specialist serving filmmakers, broadcasters and producers of all kinds via her company Hidden Pond Productions, Inc. Get Tickets.
---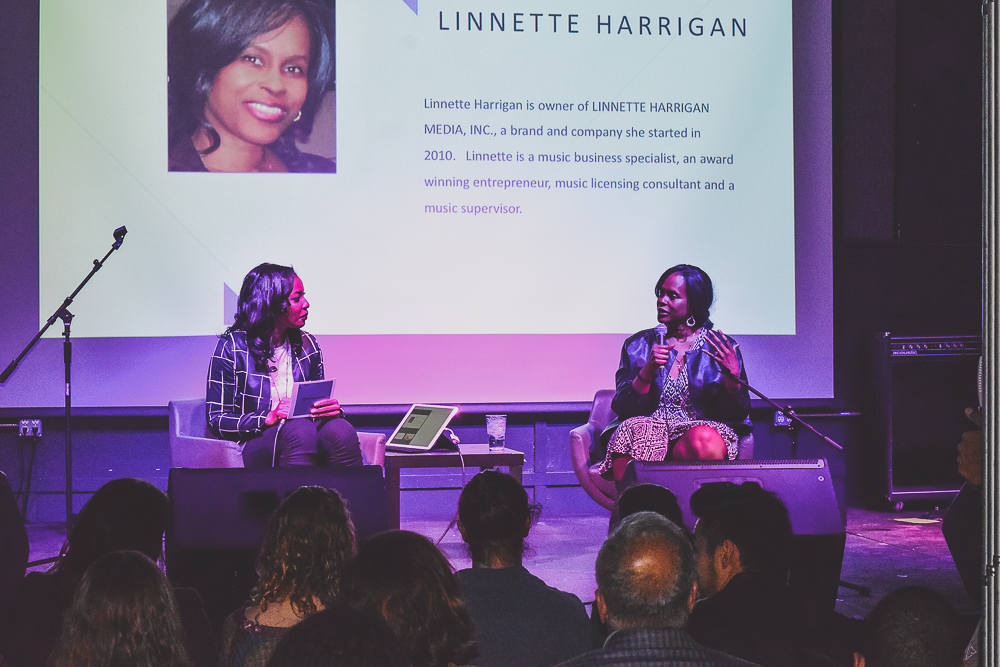 NYWIFT member Linnette Harrigan was a guest speaker/music supervisor for the April 4th " Pitch My Song "event in New Haven Connecticut as part of the Yale University Community. Linnette spoke on the topic of music in film and television and  provided feedback to  New Haven singer/songwriters who performed live their original songs. The event was featured in The New Haven Independent Newspaper and can be seen online. Read more. Linnette Harrigan is now accepting new projects as a Music Supervisor, Speaker, etc.  Contact Linnette at info@LinnetteHarriganmedia.com  for further information. 
---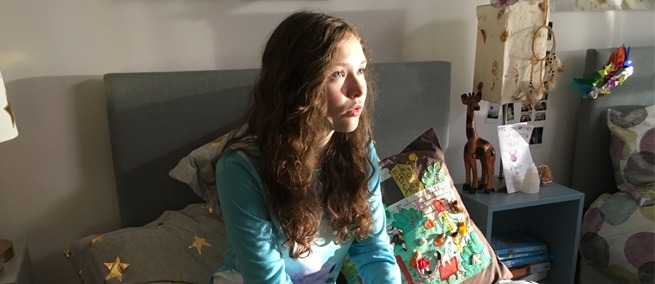 Lucy in the Sky, written by NYWIFT member Jen Rudin, has various screenings coming up in Los Angeles. On April 28, the film will screen at the Newport Beach Film Festival. Get tickets. On May 6, the film will screen at the Los Angeles Asian Pacific Film Festival. Get tickets. The film centers around fourteen-year-old Lucy Katz, a teenager with autism adjusting to mainstream high school. Lucy and her identical twin sister are faced with cataclysmic change when they become subject to a genetic research study that could forever change Lucy.
---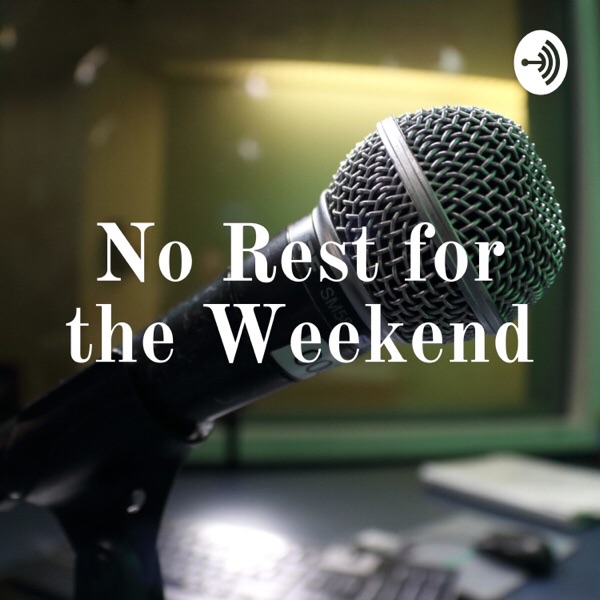 On the most recent episode of No Rest for the Weekend, NYWIFT Community Engagement Director Katie Chambers talks about the rise of women in media and how NYWIFT helps its members achieve their goals for over 40 years. Listen on Apple Podcasts, Stitcher, Spotify and more, or watch a video of the interview on Facebook or YouTube. No Rest for the Weekend, hosted by Jason Godbey, is a podcast dedicated to indie filmmakers and content creators. It's a must see/must listen for everyone from the film professional looking to move up in the industry to the weekend warrior/DIY filmmaker. Learn more at www.behindtherabbitproductions.com/.
---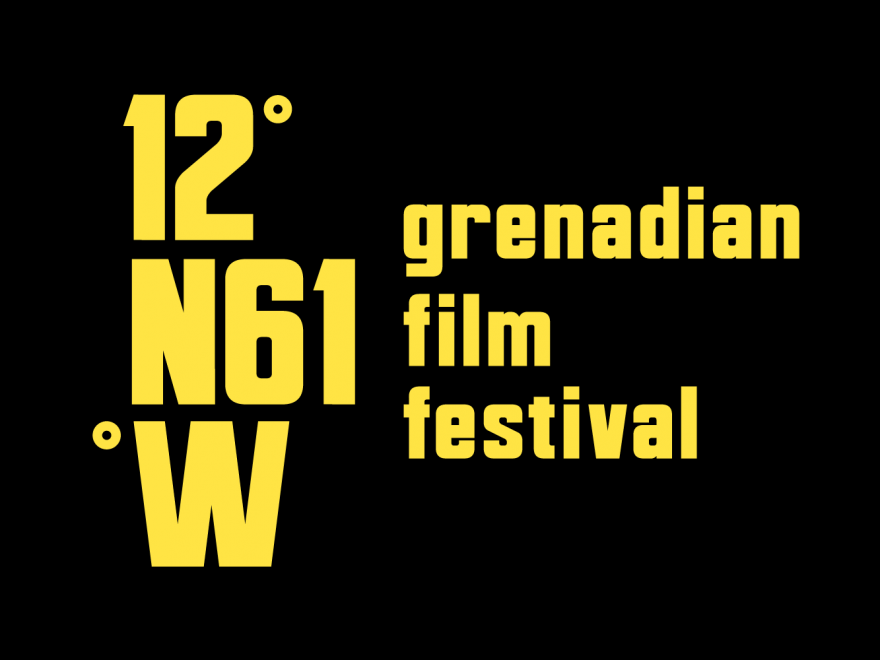 The 12°N61°W Grenadian Film Festival, presented Mprojekts Creative Group, brings filmmakers and diverse audiences together to celebrate black voices in cinema. Rooted in independent film, 1261GFF is a platform for creative expression and immersive entertainment. The festival champions emerging and established award-winning filmmakers and creators; curates innovative experiences; and introduces exhibitions, workshops, talks, and live performances. The Festival was founded by Grenadian-American filmmaker and NYWIFT member Meschida Philip in 2018 as a destination to spur cinematic experiences in Grenada. The inaugural edition will take place May 3 – May 5 at various locations in Grenada including Lavo Lanes, Movie Palace-Excel Plaza, and Deluxe Cinemas, and will feature a staggering lineup of 47 films from around the world that draw attention to black experiences and culture. Find out more.
---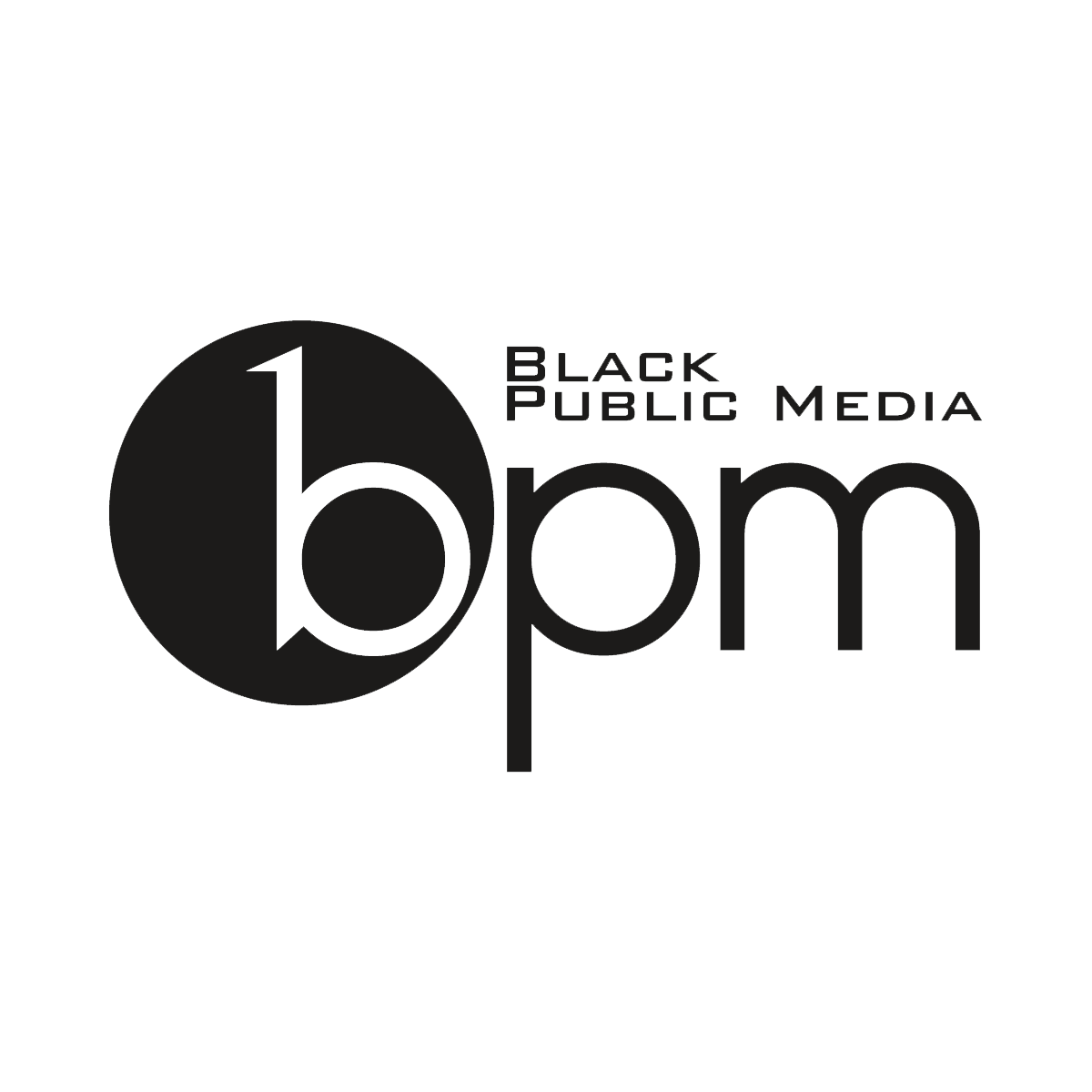 Black Public Media's PitchBLACK pitching forum, designed to fill the thirst of viewers for quality Black content, took place last Thursday, April 11, in New York City. The winning projects The 3,000 Project  and Commuted were announced at an awards ceremony on Friday, April 12, where veteran filmmakers Michèle Stephenson and Joe Brewster were also honored with the Trailblazer Awards.
A total of 10 projects, six of them led by women, vyed for up to $150,000 for their television broadcast programs/series, web series and VR projects. All the creatives have been working with mentors since January 2019 as part of Black Public Media's 360 Incubator+ talent development program. Even non-winning projects had a chance to secure money and distribution, with representatives from the Corporation for Public Broadcasting, Ford Foundation, Foundation for a Just Society, MacArthur Foundation, Sundance Institute, Tribeca Film Institute, Women Make Movies in attendance.
Black Public Media's executive director Leslie Fields-Cruz, who is a board member at NYWIFT, says "Each and every one of the projects deserves to be made and seen. The jury is going to have a tough time deciding which projects to support. Anyone interested in funding or distributing authentic content about the black experience should be sure to attend PitchBLACK."
Please find more info on the projects here: 360 Incubator+ Projects. 
---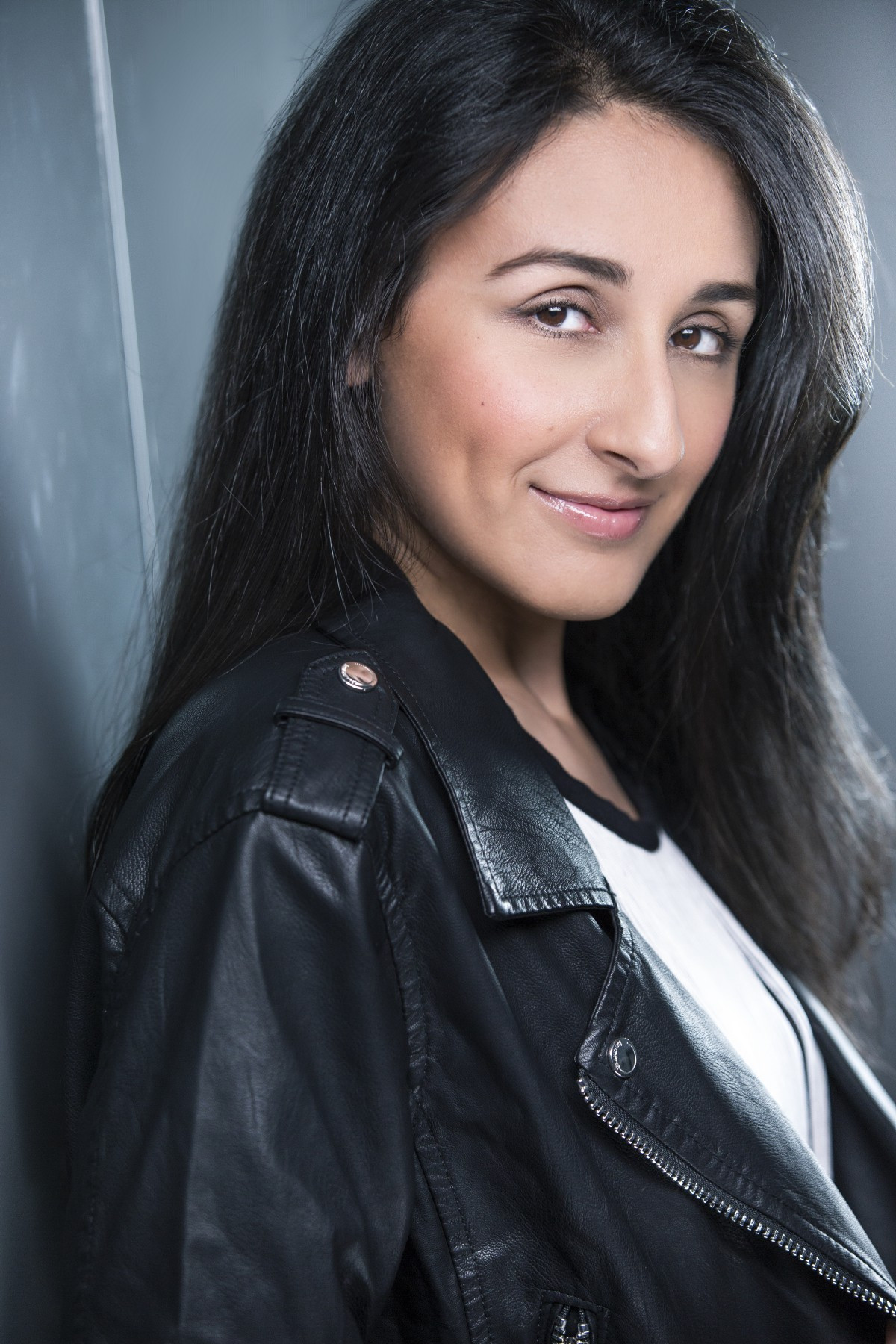 NYWIFT member Andrea Cordaro was featured in Thrive Global. She shared about her journey as a producer and actress, inspirations and role models, past mistakes and lessons learned, as well as advice she'd like to share with emerging filmmakers. "Don't wait for someone to give you an opportunity — create your own" — Andrea Cordaro. Read more.
---
NYWIFT Member Dawn Young stars in The Garden Left Behind, a narrative feature film that has just won the audience award at the SXSW Film Festival. Dawn plays the speech pathologist to the lead character Tina, played by Carlie Guevara in her debut acting role. The Garden Left Behind tells the story of a young trans woman and her grandmother during their struggles navigating life in NYC as undocumented immigrants from Mexico and Tina's personal challenges encountered while facing her transition. Find out more.
---
Have you ever wondered what really happens inside the four walls of a BDSM dungeon and what it truly means to work as a dominatrix?  NYWIFT member Stavroula Toska infiltrated Manhattan's most elite BDSM dungeon and worked as an undercover dominatrix for close to six years!  Decades of irresponsible storytelling by Hollywood's patriarchal system have told us a very different story about what truly takes place in the BDSM world.  SWITCH , created by Toska, serves as a treatise and an exploration of power exchange between the two sexes — what it means to be a dominant woman in today's world and what it means to be a man who lives with secrets, trauma, toxic masculinity…Available now on Digital VOD, Toska's multi-award-winning series takes viewers on a journey to the riveting world of BDSM, from a deeply benevolent, unorthodox and cerebral POV, by following Stella (Stavroula Toska) and the main characters as they navigate leading a double life, the struggle for power, identity, ambition, love and family. SWITCH also stars Academy Award winner Olympia Dukakis, Emmy winner Cady McClain, Emmy nominee Jon Lindstrom, India Ennenga, Mark Borkowski,  Bobby Daniel Rodriguez and NYWIFT members Catherine Eaton, Eleni Yiovas, Katie Maguire, Catherine Chadwick, Lucia Grillo and more! Series directed by credits include Laurie Weltz, Cady McClain, Katie Maguire and Stavroula Toska.
---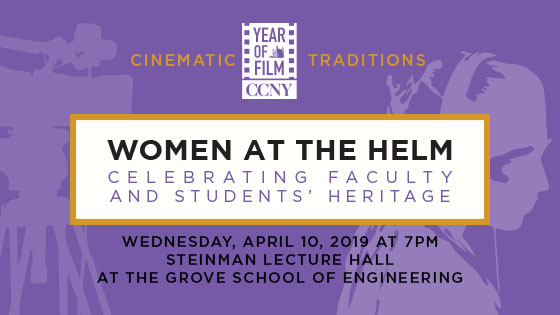 As part of The City College of New York's "Year of Film" celebration, four female filmmakers with CCNY links will screen their work at the Women at the Helm: Celebrating Faculty and Students' Heritage on April 10.  Films by Ayoka Chenzira, Julie Dash, NYWIFT member Greta Schiller and Andrea Weiss will all be shown. NYWIFT member Deirdre Fishel, associate professor and program director of the BFA Film and Video program, will moderate a post-screening Q&A with some of the filmmakers. The event is free and open to the public. Get more info.
---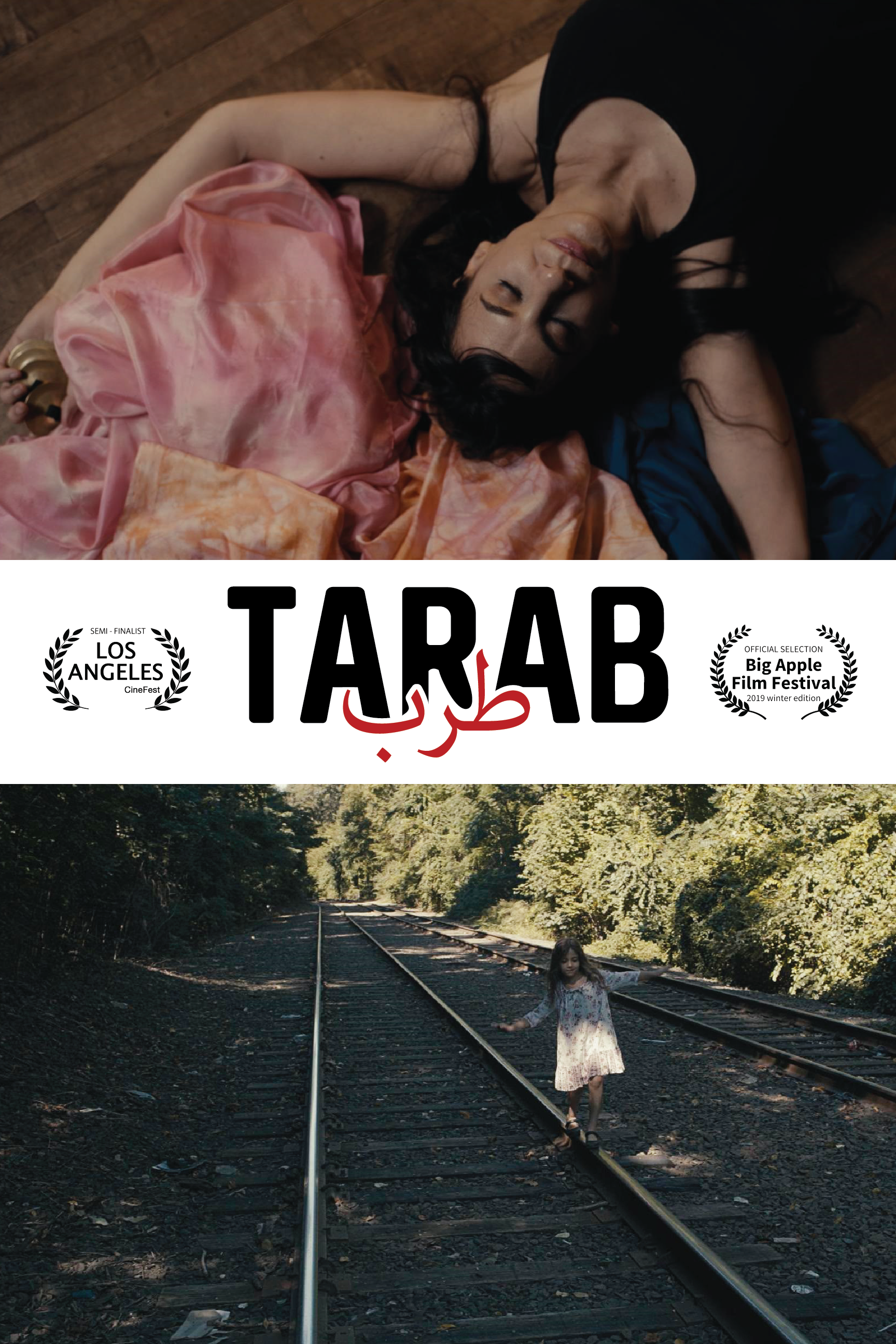 Tarab is a NYFA and Puffin Foundation-sponsored dramedy about a Lebanese-American who risks losing her law career and family's respect by pursuing her secret passion to perform as a bellydancer. Executive produced and written by NYWIFT member Maria Michaels Moussa and directed and produced by NYWIFT member Jennifer Hanley, the film will screen at the Bowery Film Festival on April 13 along with two shorts also directed by women: Animate Object, directed by Annie Hope and Chronicles of a Bleep Year Old Woman, directed by Angela Atwood. Get tickets.