NYWIFT members, do you have an upcoming screening, event, campaign or other news to share? Tell us! Contact communications@nywift.org.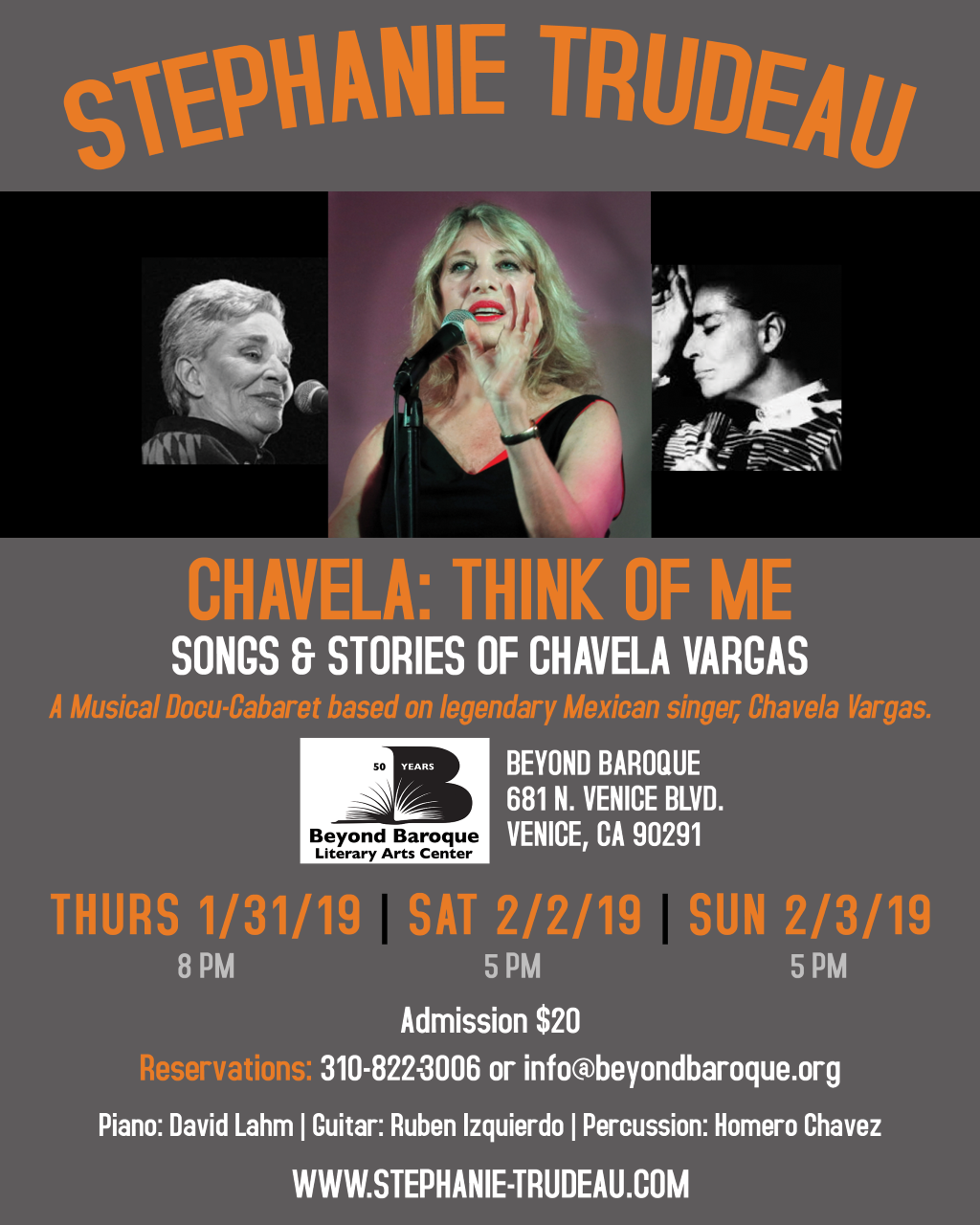 Chavela: Think Of Me is a docu-cabaret performance of the life and music of iconic Mexican singer Chavela Vargas—a trailblazer who constantly broke the mold. Edgy, relevant, and set within the art world and social milieu of mid-century Mexico City when it was the cultural center of Latin America, the show and its songs, stories, and images honor Chavela's life and her friendships with Diego Rivera, Frida Kahlo, Liz Taylor, and Pedro Almodovar. Starring NYWIFT Member Stephanie Trudeau, the show will take place in Venice, CA on Jan 31, Feb 2, and Feb 3. Buy Tickets: (Premiere, Encore, Finale).
---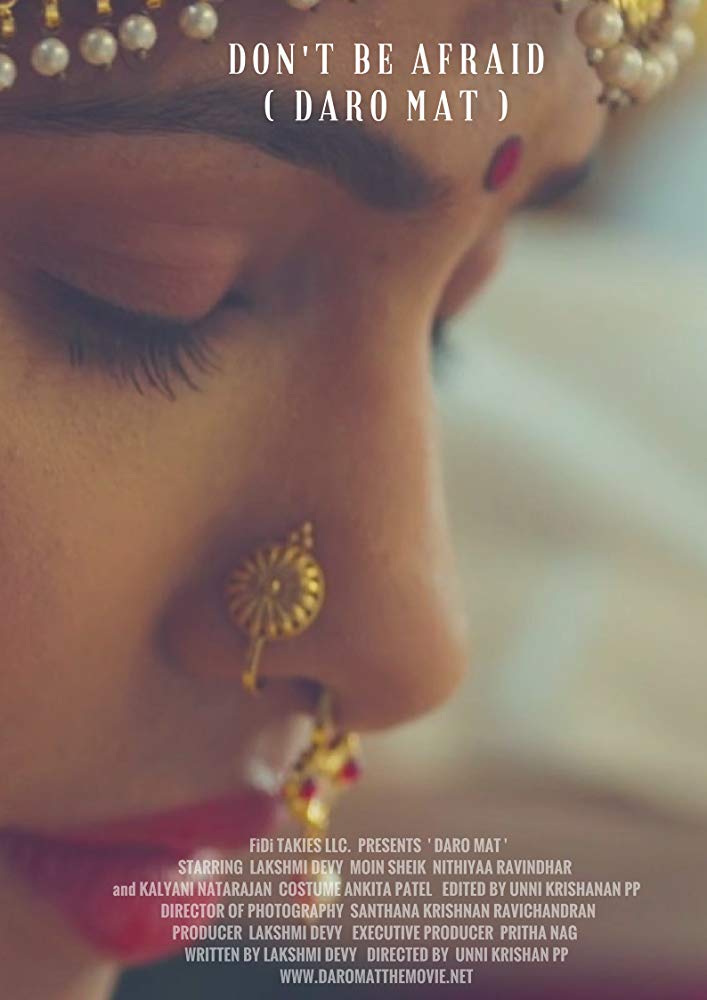 Don't Be Afraid (Daro Mat), written and directed by and starring NYWIFT member Lakshmi Devy, revolves around the less-spoken-about Indian Girl—the Indian girl who is smart and yet devoid of opinions as "having an opinion" was never an option. After going through a international festival run, Don't Be Afraid (Daro Mat) is now available for viewing on YouTube.
---
Congratulations to all of the NYWIFT members who played a key creative role in one of the projects selected for this year's Sundance Film Festival. Check out the full list here on our website.
---
Congratulations to the following NYWIFT members who have worked on films listed in the 91st Oscars Shortlist! The Academy of Motion Picture Arts and Sciences announces shortlists in consideration for the 91st Oscars® in nine categories: Documentary Feature, Documentary Short Subject, Foreign Language Film, Makeup and Hairstyling, Music (Original Score), Music (Original Song), Animated Short Film, Live Action Short Film and Visual Effects. Shortlisted films include: Charm City (Executive Produced by NYWIFT Member Carolyn Hepburn); Three Identical Strangers (Executive Produced by NYWIFT Member Amy Entelis); RBG (Executive Produced by NYWIFT Member Amy Entelis; Produced and Co-directed by NYWIFT Member Julie Cohen; Archival Produced by NYWIFT Member Renee Silverman); and Age of Sail (casting by NYWIFT member Jen Rudin). Read more about the projects.
---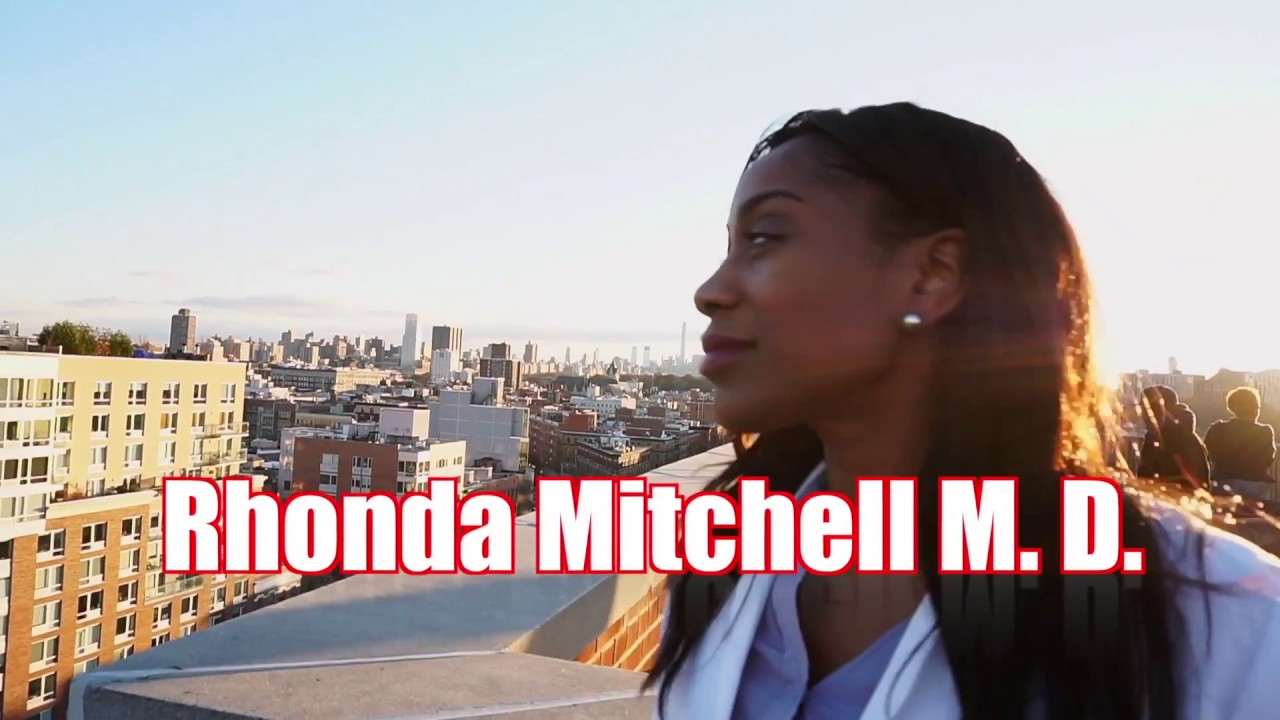 NYWIFT Member Linnette Harrigan is excited to announce that she's recently joined the team as music supervisor for hilarious TV web comedy series Rhonda Mitchell M.D. The popular web series, written and produced by NYWIFT member Carolyn Pierre-Outlar, is about a young medical doctor who was recently fired from a successful medical practice. She then moves back home to help her father in his less glamorous practice in Harlem. Linnette is proud to provide all music services for Season 2 of the web series. She is now offering free music consultations to NYWIFT members.  See Linette's website and contact for more information.
---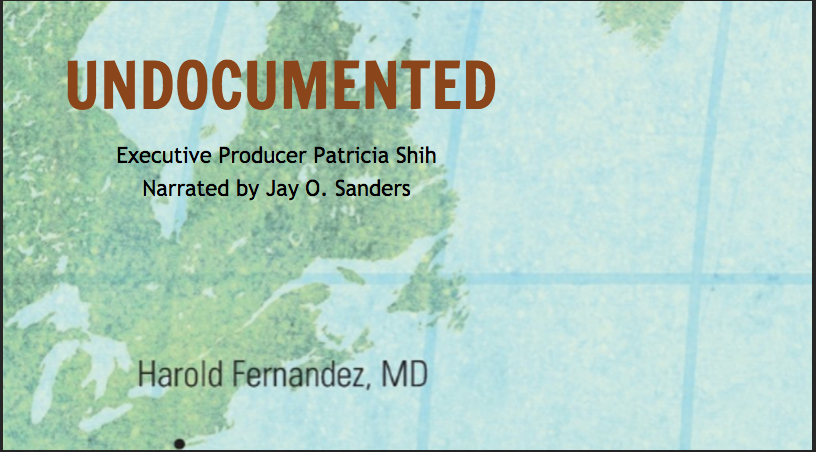 NYWIFT Member Patricia Shih's first film, a timely documentary entitled Undocumented won its 10th award and honor from 9 festivals, including the Best Picture Award from Add A Movie Film Festival. The screening was also followed by a Q&A with Patricia. Undocumented tells the true story of Dr. Harold Fernandez, one of the top cardiac surgeons in the New York metropolitan area. The film was shown by NYWIFT at the 2017 Queens World Film Festival as part of the Women Filmmakers: Immigrant Stories Series, where it was honored with a nomination for Best Director Documentary Feature and won an Honorable Mention Documentary Feature Award. The screening will be followed by a Q&A with executive producer Patricia Shih and associate producer Greg Blank. Buy Tickets.
---
NYWIFT member Alice Elliott's award winning documentary Miracle on 42nd Street will air on December 22nd WLIW21. Starring Alicia Keys, Terrence Howard, Samuel L Jackson and Larry David, among others.  The film is about Manhattan Plaza, affordable housing for artists and the national creative placemaking movement.
---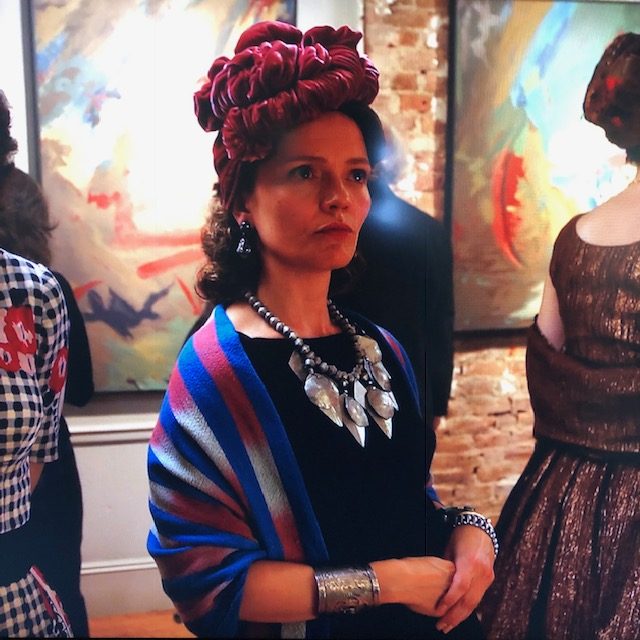 NYWIFT member Leah Curney is in the new season of The Marvelous Mrs. Maisel, which was just released on Amazon on December 5th! You can catch her in the art gallery scene in episode 7.
---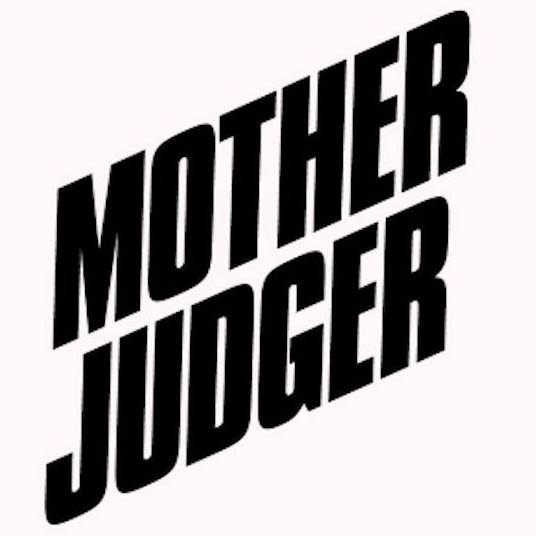 This season finale of Scary Mommy's million-plus-viewed webseries Mother Judger features four NYWIFT members! Actor/Producers Ursula Abbot, Jeanine Bartel, Tricia Paoluccio, and guest star Mellini Kantayya. Check out the episode, "Cool by Association," on Facebook Watch.
---
As part of NYWIFT member Marina Shron's latest film project, The Fruit of Our Womb, she has launched #OurWomb. This campaign is designed to provide a space for people to share news and stories, promote charities, and showcase campaigns in support of women. The Fruit of Our Womb looks at many of the vulnerabilities women face in daily life. From Christina, the 13-year-old navigating homelessness and sexuality, to Lynn, the 48-year-old left infertile from ovarian cancer and craving motherhood, this is a story of not just one but countless women whose experiences remains their own and society's "shameful" secret. Follow #OurWomb, a platform for women to anonymously share their stories and experiences, no matter how big or small.
---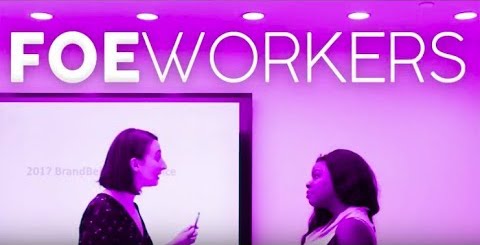 NYWIFT member Cynia Barnwell is proud to present Foeworkers – a comedy about two co-workers who'd rather put in a long day of working each other's nerves than doing the work. Watch the first episode of season one on Youtube!
---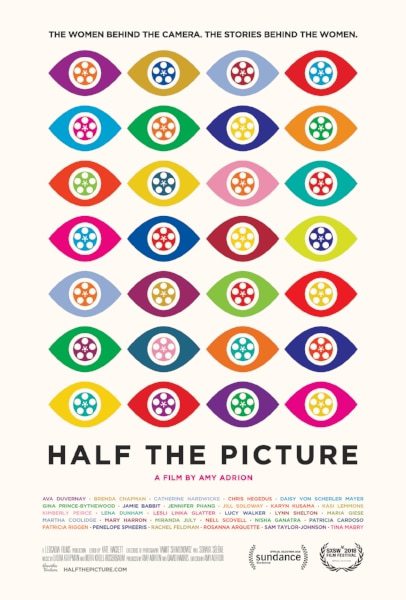 NYWIFT is proud to co-present Half the Picture, a documentary feature by Amy Adrion that celebrates the groundbreaking work of female film directors and investigates the systemic discrimination that has, for decades, denied opportunities to far too many talented women in Hollywood. The film will be screened on Dec. 4 as part of Montclair State University's Film and Filmmakers series with Professor Roberta Friedman, and the special screening with be followed by a panel discussion with filmmakers Amy Adrion, NYWIFT member Debra Kampmeier (Virgin, Hounddog, SPLit), Laura Blesey (The Walking Dead, New Amsterdam, Law & Order SVU), and Jennica Carmona (Mille and the Lords) and moderated by member Susan Skoog. Admission is FREE with registration.
---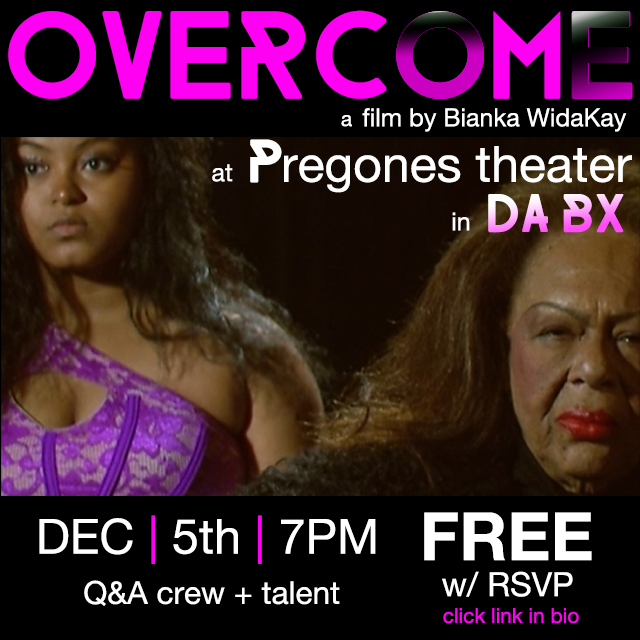 NYWIFT member Bianka WidaKay's film Overcome will screen Dec. 5 at Pregones Theater in the Bronx. Overcome features Anne L. Thompson-Scretching, a 77-year-old African-American woman playwright, director, and a five-time winning producer of the Jean Dalrymple Award. Anne is a native Brooklynite who was molested by three family member from the age of nine until she got married at the age of nineteen in order to leave the house. In the #MeToo era, Anne's take-no-prisoners attitude toward her experience points the way to overcoming her trauma and offers refreshing honesty to her own vulnerability. Admissions are free with RSVP.
---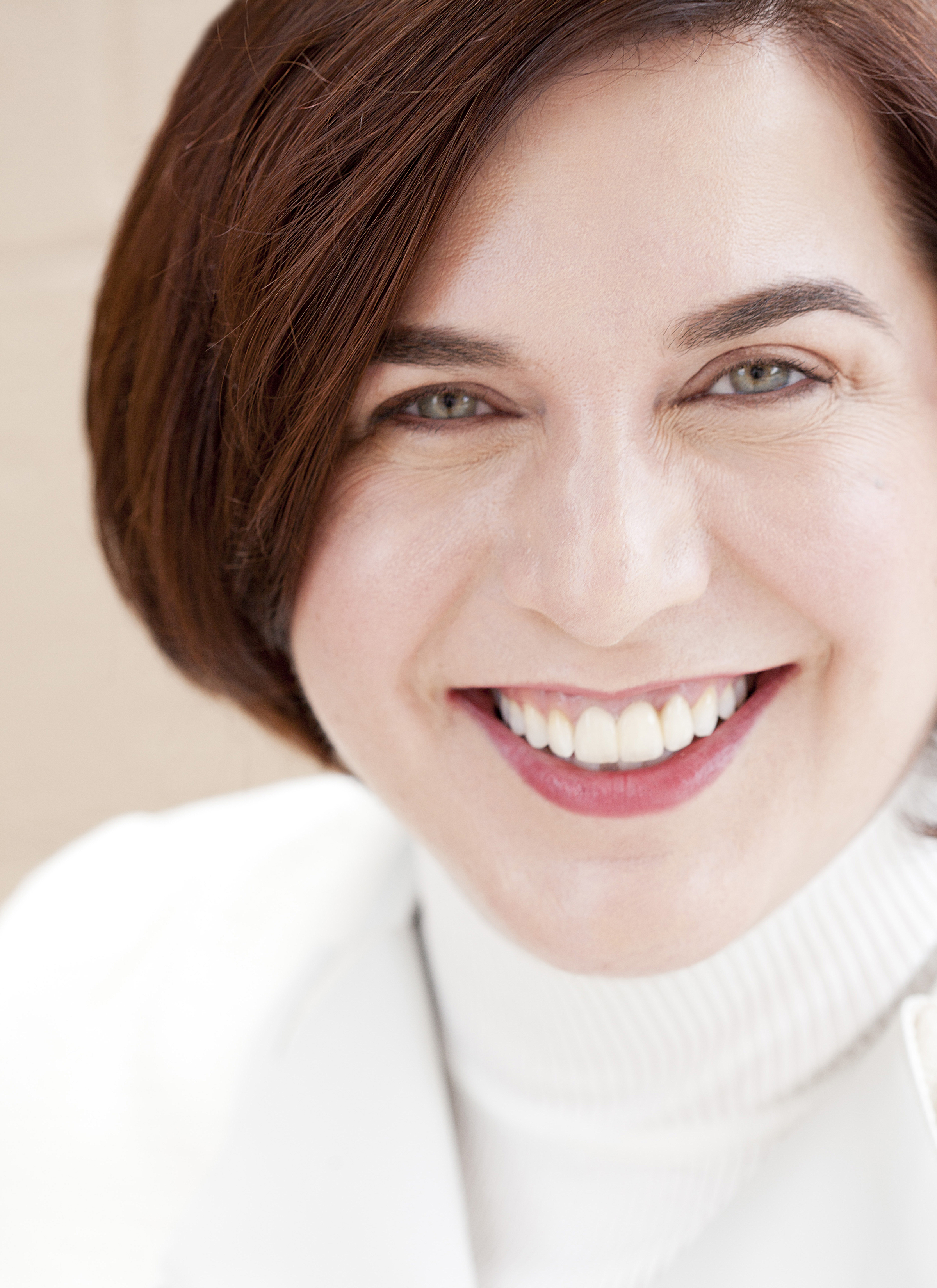 A Native Land, a thriller feature screenplay by NYWIFT member Caitlin McCarthy (www.caitlinmccarthy.com), has advanced to the semifinals in the WeScreenplay Diverse Voices competition. Diverse Voices strives to encourage stories that are told from perspectives that are often underrepresented in Hollywood today. This includes writers of color, women writers, writers with disabilities, writers over 40, writers in the LGBTQ+ community, and any other voices that have historically been ignored by Hollywood. 
---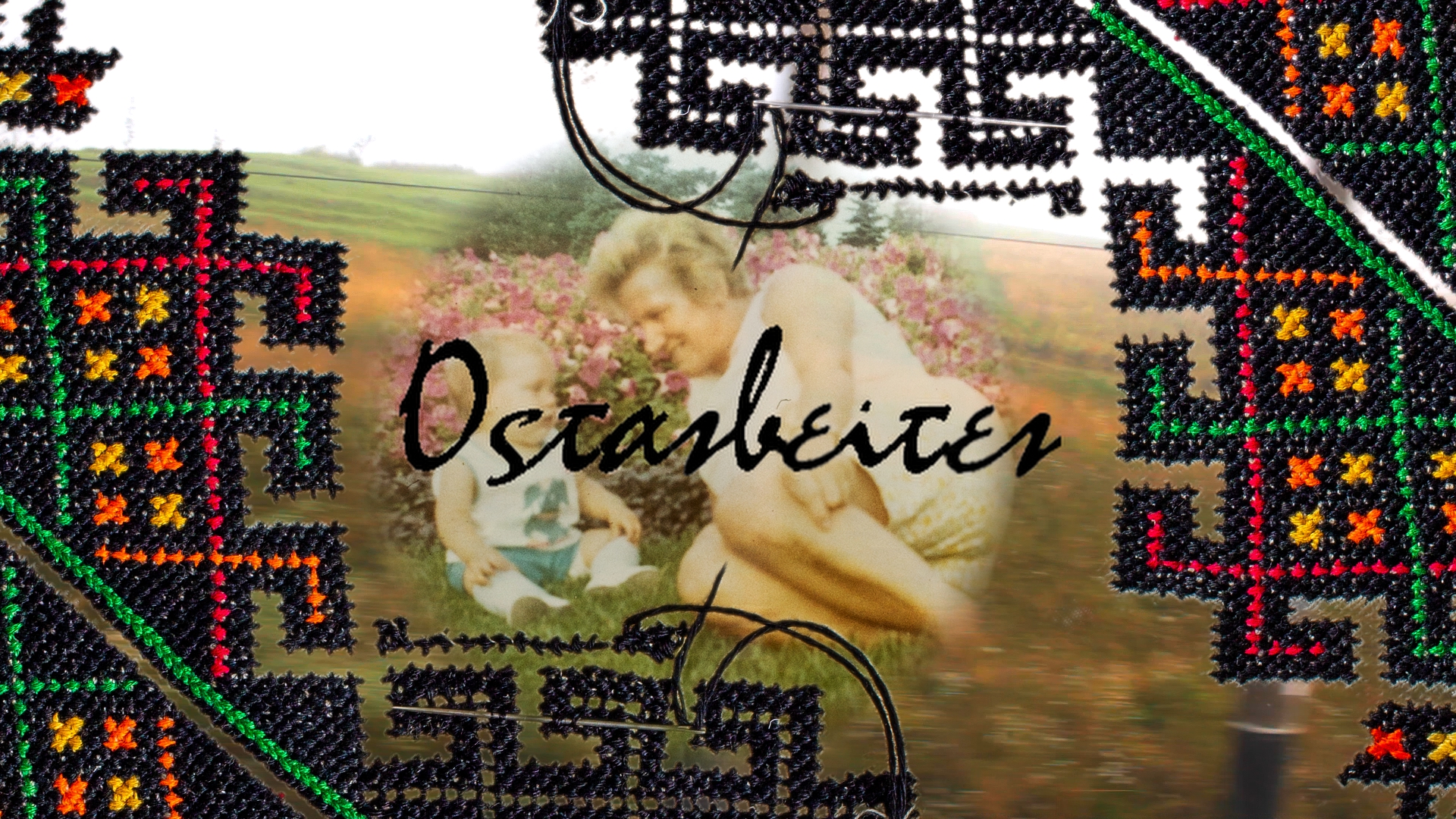 NYWIFT member Lukia Costello presents Ostarbeiter, a stand-alone micro-documentary as the launching point of a larger documentary film. Beginning in 1941, 2.8 million civilians were deported to Germany from German-occupied territories including Poland, Ukraine, the Baltics, and more. These immigrants were forced to labor in poorly conditioned factories and farms. Amongst the 2.2 million that were from Ukraine was Costello's own grandmother. Family photos, cultural artifacts, archival footage, and field video curated from 1939 stitch together a story of familial trauma in Ostarbeiter. Photographer and filmmaker Costello traces her grandmother's route into servitude, and the mystery around her mother's blood father—a Dutch soldier who may or may not have died in the war. Watch the short and follow the project's development.
---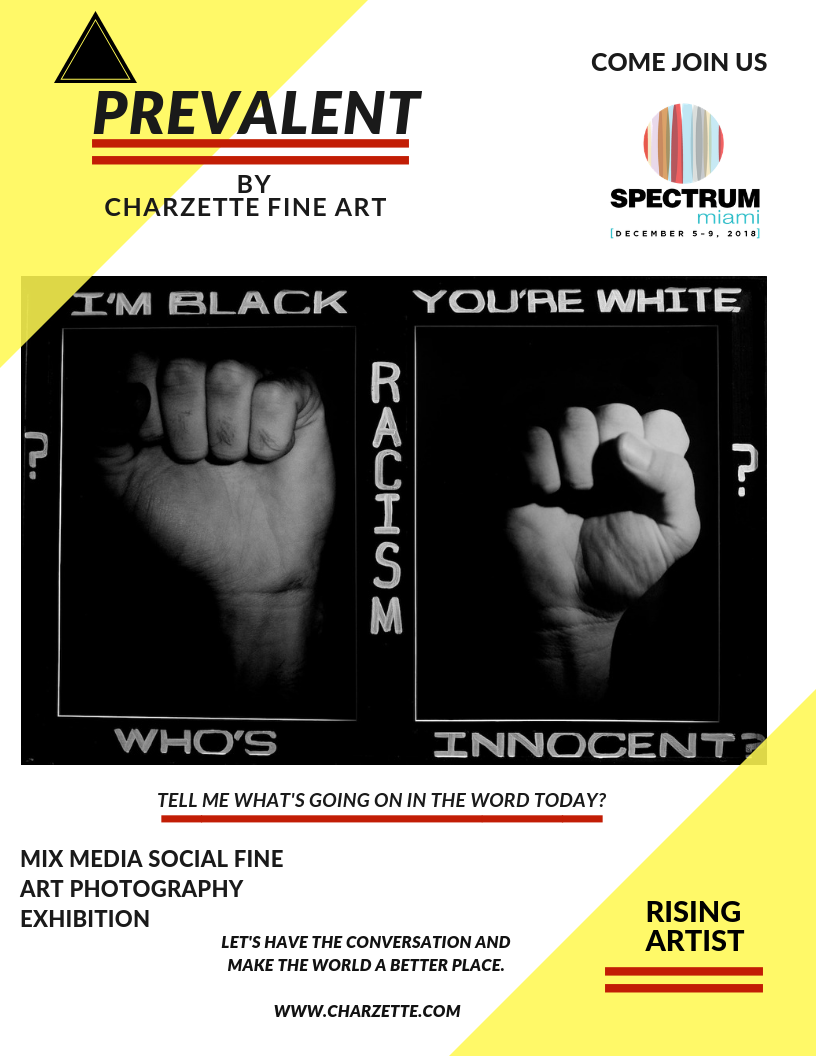 NYWIFT member Charzette Torrence will present her Prevalent exhibit at Spectrum Miami in Miami, FL from Dec. 5 – 9. Prevalent means widespread, usual, common, current, popular, universal, endemic, rife, and rampant. In Prevalent, Torrence takes widespread social issues that are prevalent in the media and explores how individuals interact with information in the digital age, and what impact it has on human beings and their environments. The Prevalent series encourages viewers to interact intellectually, emotionally, and at times physically with the exhibit. Read more about Torrence. See the schedule. Buy tickets.
---
NYWIFT Members Christina Brown Fisher and Paula Landry are hosting Afraid of Losing Your Audience?, a panel discussion on writing and journalism secrets to discuss how to capture and captivate audiences. Attendees will learn how digital and multimedia storytellers are grabbing readers with headlines and tips on how to attract viewers of in-depth stories for short attention spans. The event will take place Dec. 4 and is FREE to attend. RSVP online.
---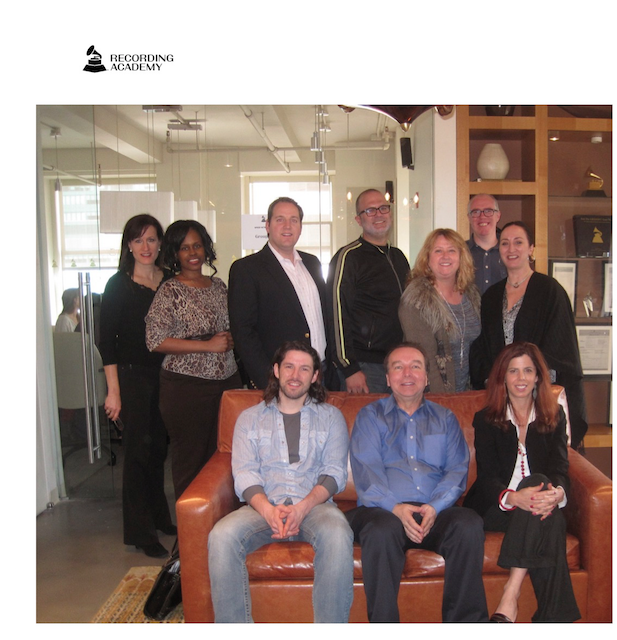 NYWIFT Member Linnette Harrigan, music industry consultant, supervisor, publisher, and member of the Recording Academy, is on the selection committee for the next Grammy Legend Award recipient. The Legend Award is a special award of merit given to recording artists by the Grammy Awards to recognize ongoing contributions and great impact made in the recording field. Past Legend Award honorees include Michael Jackson, Barbara Streisand, Elton John, Frank Sintra, and Aretha Franklin. Linette is currently offering a 15% discount to NYWIFT members on all music services. Contact info@linnetteharriganmedia.com for more information or see her website.
---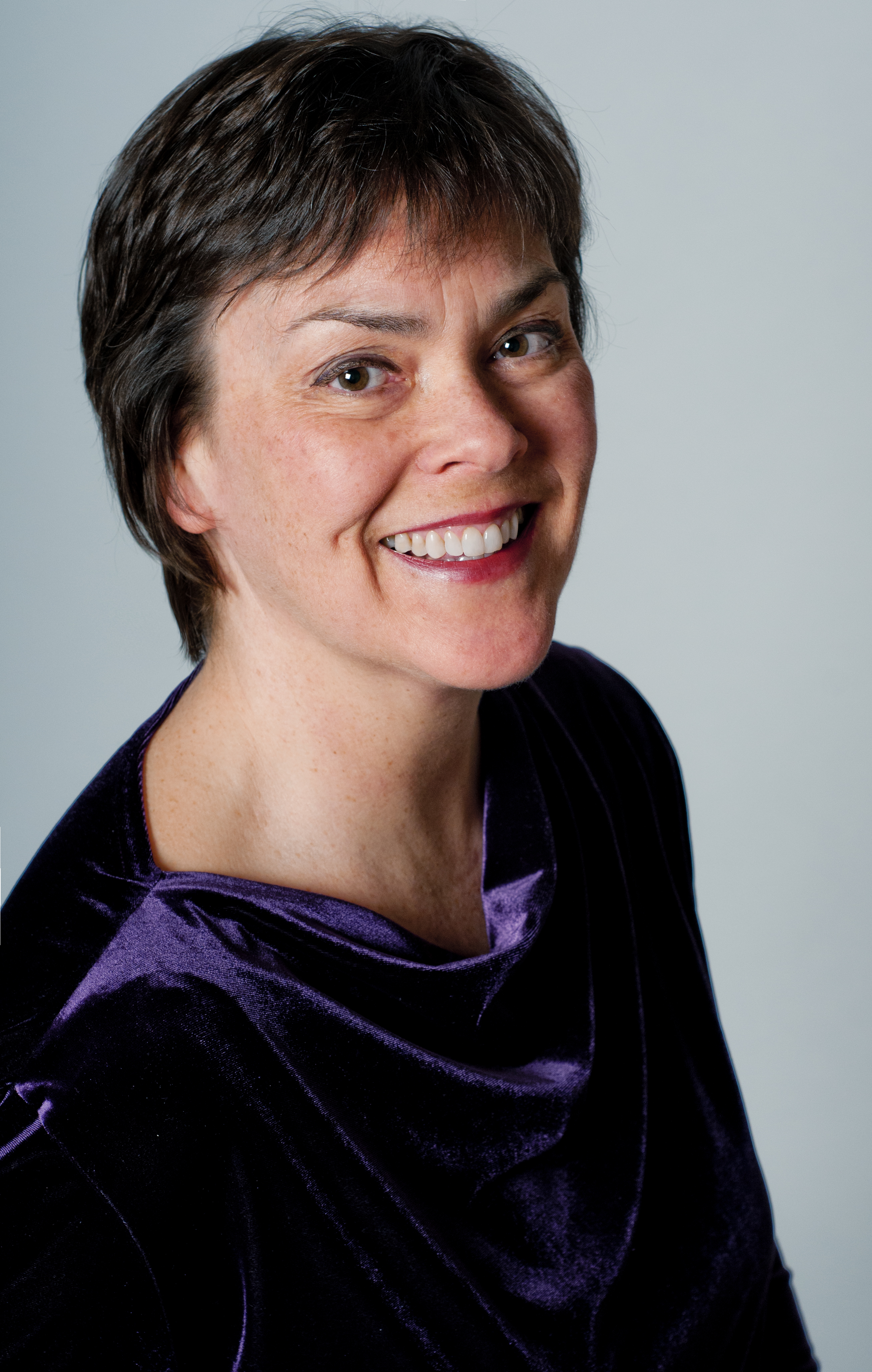 NYWIFT Member Priscilla J. ("Sally") Mattison, Of Counsel to Bernard M. Resnick, Esq., P.C., co-presented a Continuing Legal Education webinar hosted by The TASA Group, entitled "Pitfalls for Contestants in Reality Competition Shows".  She also recently gave a "2018 Update on USA Concert Touring Issues" to students of Entertainment Law at the Villanova University Charles Widger School of Law, and provided "A Quick Overview of Intellectual Property Law" to students of Entrepreneurial Engineering at Temple University's College of Engineering.
---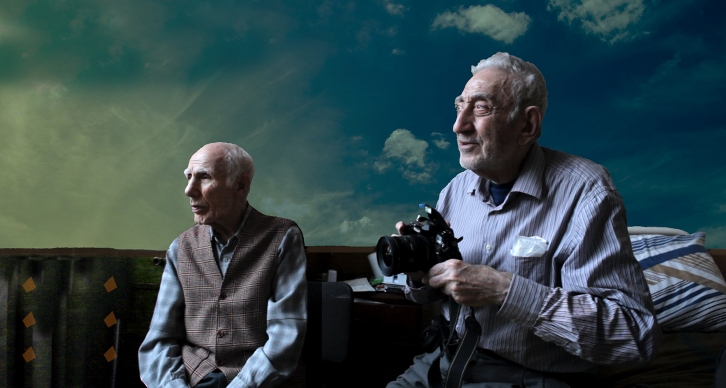 NYWIFT scholarship recipient Shevaun Mizrahi's documentary feature Distant Constellation will begin its US theatrical release at Metrograph from Nov. 2 – 7. Distant Constellation is a documentary that ostensibly takes place in an Istanbul retirement home, drifting dreamily between encounters with residents who, observed, reveal themselves and their stories for the camera, discussing distant sexual conquests and artistic pursuits, put to an end by dimmed sight, and inescapable memories of the Armenian genocide. The film has garnered recognition from across the globe, including Best Cinematography Award from IDA, Best Picture Prize at Jeonju International Film Festival, the FIPRESCI Prize at Viennale, and a nomination for the Truer Than Fiction Award from the Independent Spirit Awards. See the schedule and buy tickets online.
---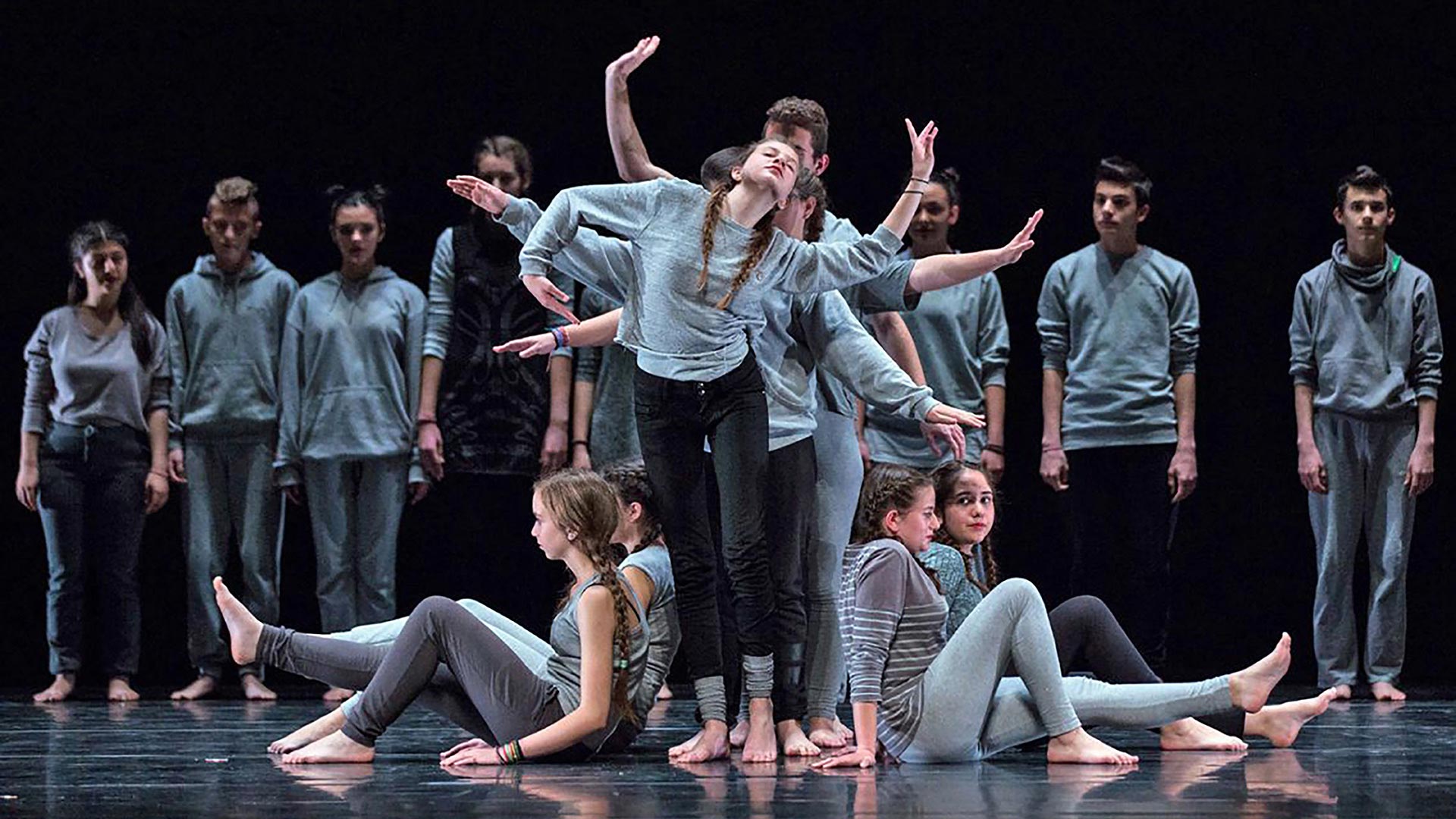 Moving Stories, produced by NYWIFT member Cornelia Ravenal, is about six dancers from the acclaimed Battery Dance Company who travel the world, working with youth who have experienced war, poverty, prejudice, sexual exploitation, and severe trauma as refugees. The film follows the dancers to India, where they work with girls rescued from sex trafficking and gender violence; to Romania, with Roma (gypsy) kids from one of Europe's worst slums; to South Korea, with young North Koreans who risked their lives to escape; and to Iraq, where they work with a gifted young Muslim dancer fighting to survive. The film had its premiere at the 2018 Doc Fortnight at MoMA, and has upcoming screenings on Nov. 1 – 11 at Rehoboth Independent Film Festival (Ticket Information TBA) and Nov. 8 – 12 at Houston Cinema Arts (FREE).
---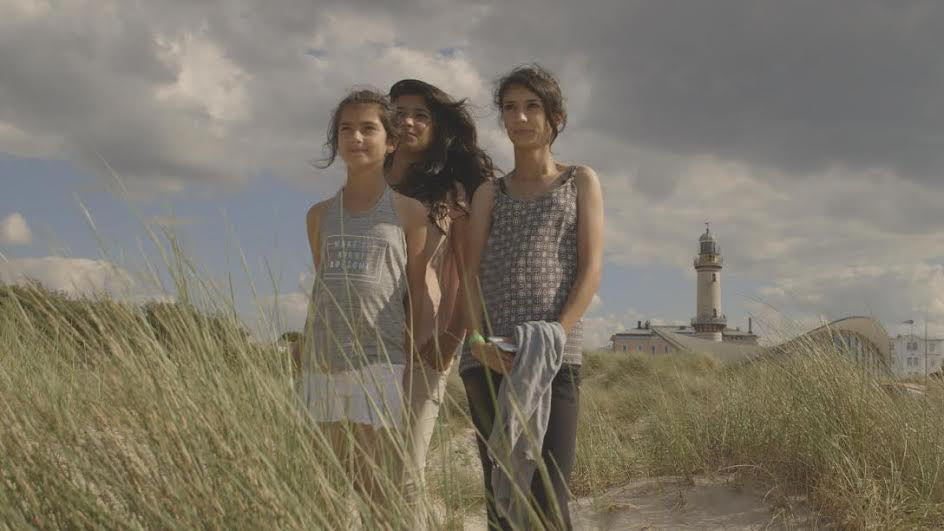 NYWIFT member Talya Tibbon's film Sky and Ground is a feature documentary that depicts the epic journey of a Syrian refugee family as they try to make their way from Aleppo to Berlin. The film follows the Nabi clan for three months as they self-document their jouney on multiple family cell phones, making their way from Syria to the Idomeni refugee camp at the Greek-Macdeonian border, through Serbia, Hungary, and Austria, and then onward to Berlin where they hope to seek asylum and reunite with other family members. Tayla Tibbon and Joshua Bennett are right there as the Nabis weather countless setbacks and heartbreaking losses, providing a startlingly intimate view of one of the greatest humanitarian cirses of our time. The film is currently running on PBS and will screen at Glimmerglass Film Days in Cooperstown, NY on Nov. 11. Watch the trailer. Buy Tickets.
---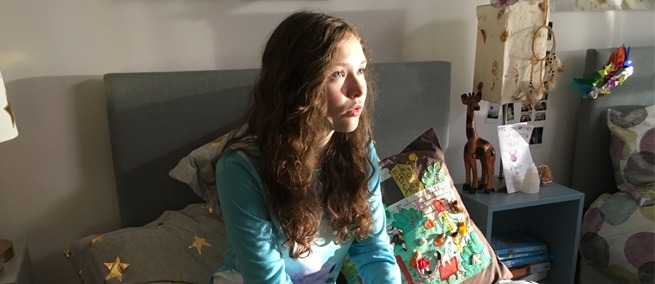 Lucy in the Sky, written by NYWIFT Member Jen Rudin and directed by Sundance Grand Jury nominee Bertha Bay-Sa Pan had a sold-out screening at NYU Kimmel Center for University Life in October! The film centers around Lucy, a 14-year-old girl on the autism spectrum starting high school, and her family. The film stars Whoopi Goldberg, Zoe Margaret Colletti, Chaterine Curtin, Danny Burstein, Kelly Hu, Quinn McColgan, Isabella Russo, Adrian Raio, Madison Zamor, and Lexi Gwynn. The film is now entering the festival circuit. 
---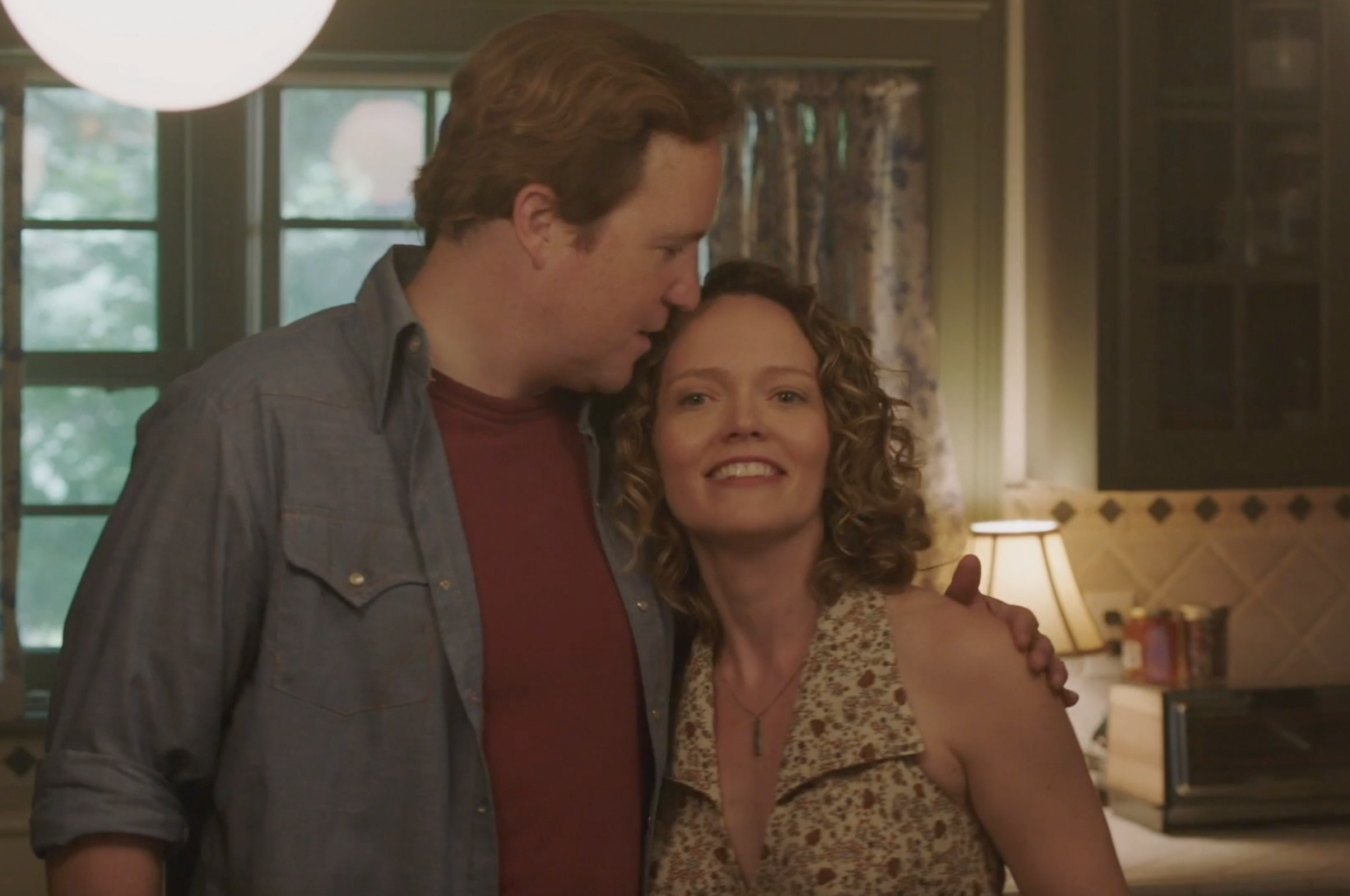 NYWIFT Member Leah Curney makes an appearance as Diane Moon in Season 2, Episode 7 of HBO's The Deuce. Above is a still from the episode, including Patch Darragh, also featured.
---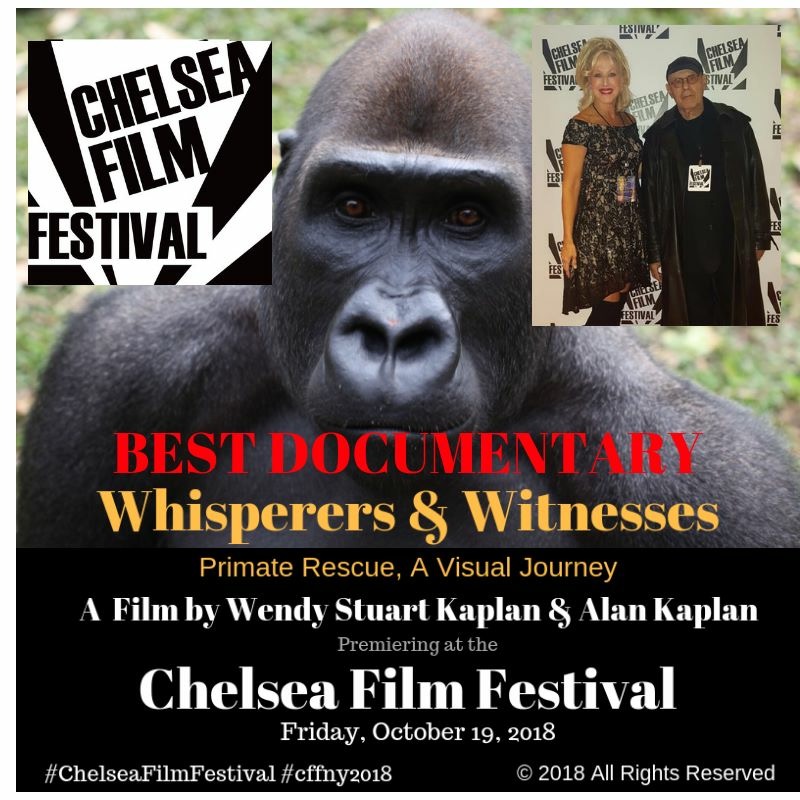 Hosted, narrated, and produced by NYWIFT member Wendy Stuart Kaplan, Whispers & Witnesses: Primate Rescue, A Visual Journey explore the story of two extraordinary women, Rachel Hogan, Director of Ape Action Africa and Dr. Sheri Speede, Director of Sanaga Yong Chimpanzee Rescue, and the selfless commitment they share in active efforts to save Gorillas and Chimpanzees in the depths of the Cameroon jungle. With videos and stills shot by videographer Alan Kaplan, the stories of those raging the war against poaching are depicted in this extremely informative documentary. The film was awarded Best Documentary Short at the Chelsea Film Festival. Watch the trailer.
---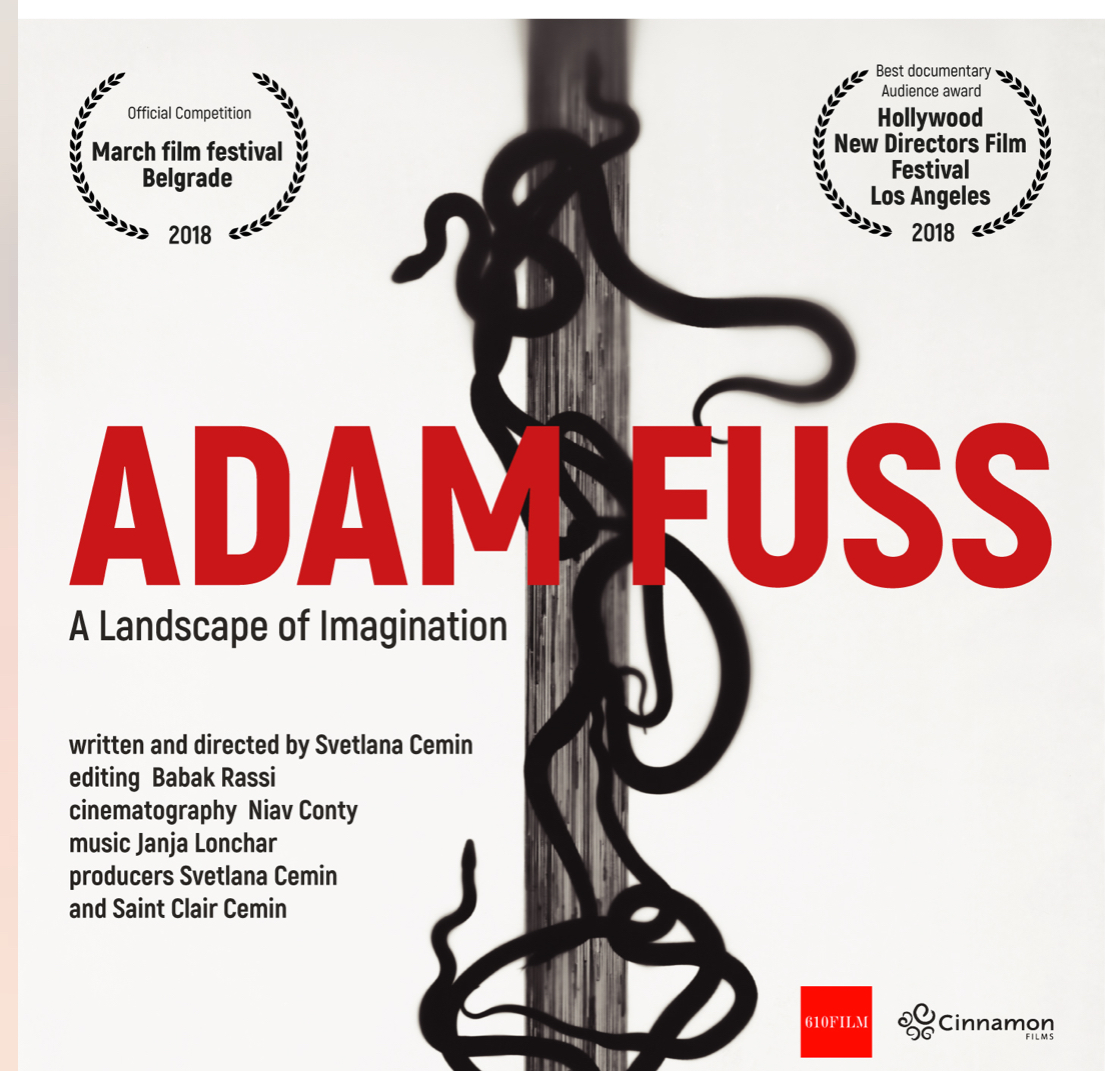 Congratulations to NYWIFT member Svetlana Cemin! Her film Adam Fuss: A Landscape of Imagination (which screened at the NYWIFT Member Screening Series last season) won Best Documentary at the 2018 Hollywood New Directors Festival.
---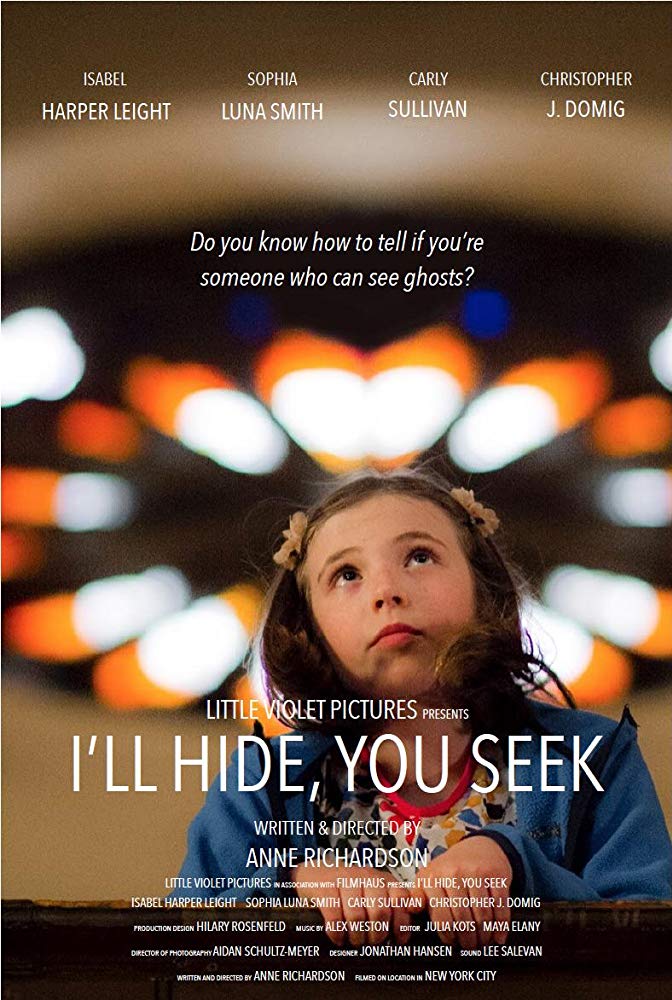 NYWIFT Member Anne Richardson's short film that she wrote and directed, I'll Hide, You Seek will screen at the Big Apple Film Festival on Nov. 3. I'll Hide, You Seek is a modern day ghost story about an innocent game of hide and seek between a lonely preacher's daughter and a forgotten Mexican-American girl that sparks a friendship that changes both girls' lives forever. Watch the trailer. Buy tickets.
---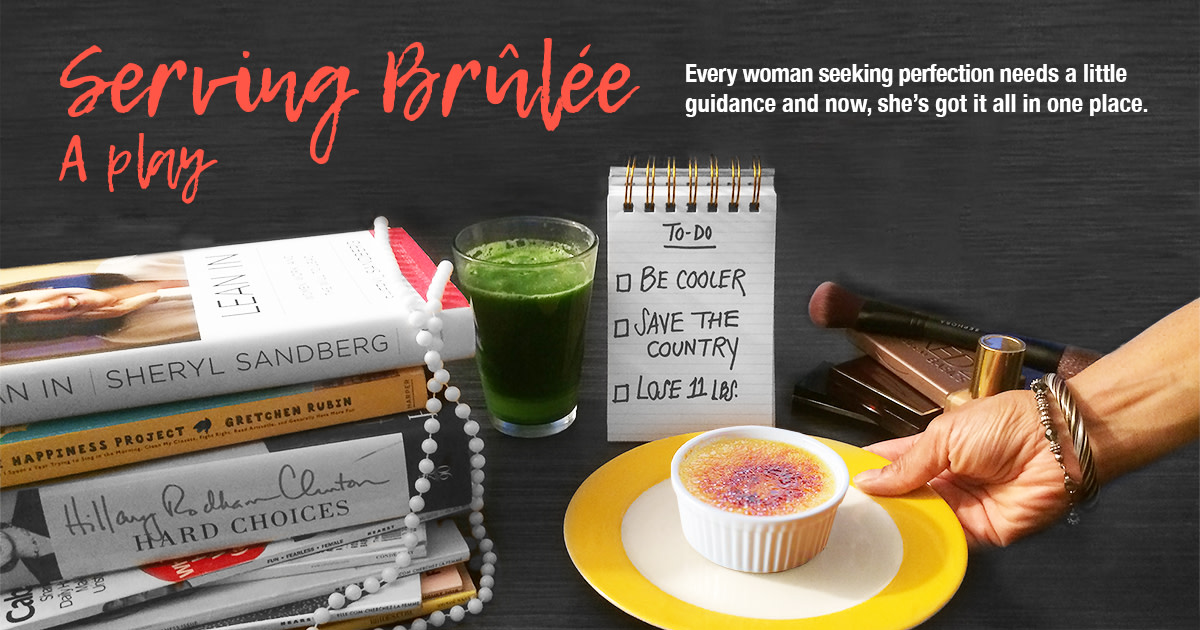 NYWIFT Member Meredith Yannuzzi is the producer of Serving Brulee, a dark comedy that explores how modern women batter and blister themselves into delectable, camera-ready perfection. The final performance of Serving Brulee will take place at FringeNYC on Oct 24. Buy tickets.
---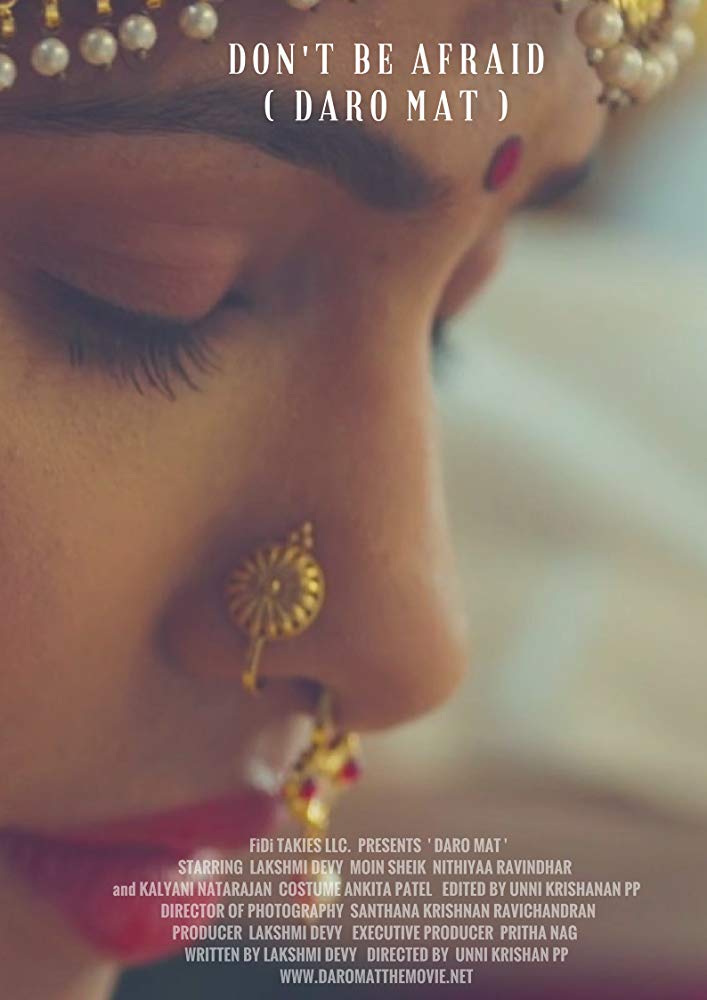 Written by and starring NYWIFT member Lakshmi Devy, Don't Be Afraid – Daro Mat revolves around the less spoken-about Indian girl—the one who is smart yet devoid of opinion as having an opinion was never an option. The short film depicts her strength portrayed by simple thoughts and was shot entirely in Mumbai, India. The film will screen as part of the short film series at Chelsea Film Festival on Oct. 20. Buy tickets, and follow Lakshmi on Instagram.
---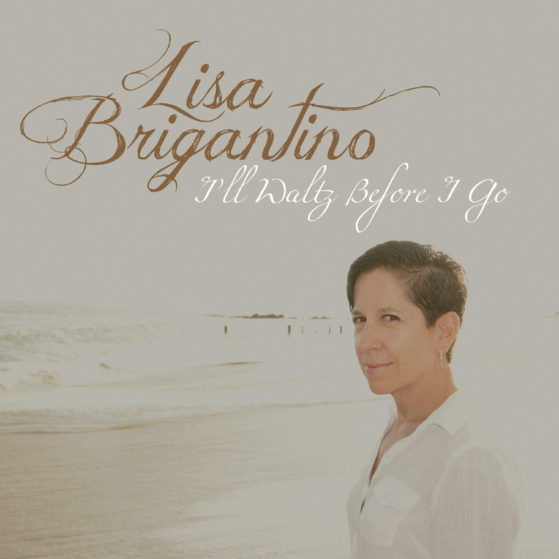 NYWIFT member and singer-songwriter/composer/multi-instrumentalist Lisa Brigantino releases her 3rd full-length album entitled I'll Waltz Before I Go. The album contains Lisa's original songs spanning a variety of genres including Folk, Rock, Americana, Old-Time, Country, Gypsy-Jazz and more. The album was produced by Lisa and her husband Thomas Millioto and recorded and mixed by Millioto. It features guest appearances by Millioto, Lori Brigantino, Susan Haefner and Morgan "Gus" Buttolph, Brigantino's former bandmate from Lez Zeppelin, the world's first all-girl Zeppelin tribute band. Listen to the first track of the album, Watching the Ducks. CD copies of the album are available through Lisa's website and digital downloads are available via iTunes, Amazon and other online music retailers. In addition to being a performing songwriter and musician, Lisa composes for film, TV and more and supplies music supervision and rights clearance services to broadcasters, filmmakers and producers of all kinds via her company Hidden Pond Productions, Inc.