NYWIFT members, do you have an upcoming screening, event, campaign or other news to share? Tell us! Contact communications@nywift.org.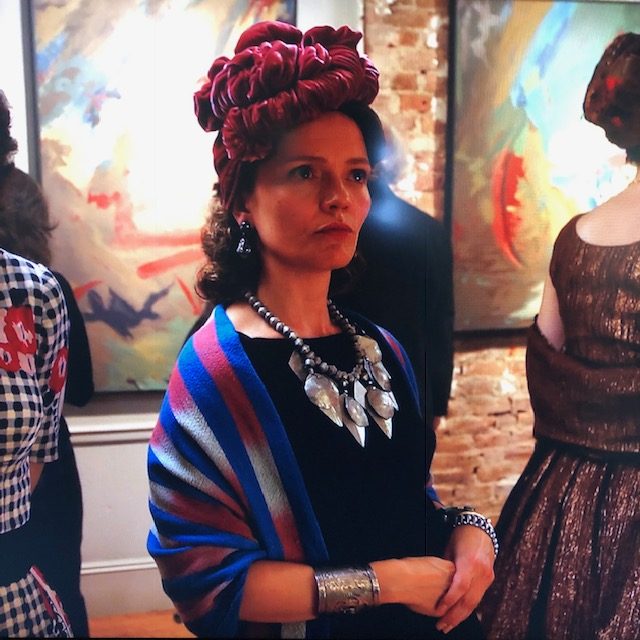 NYWIFT member Leah Curney is in the new season of The Marvelous Mrs. Maisel, which was just released on Amazon on December 5th! You can catch her in the art gallery scene in episode 7.
---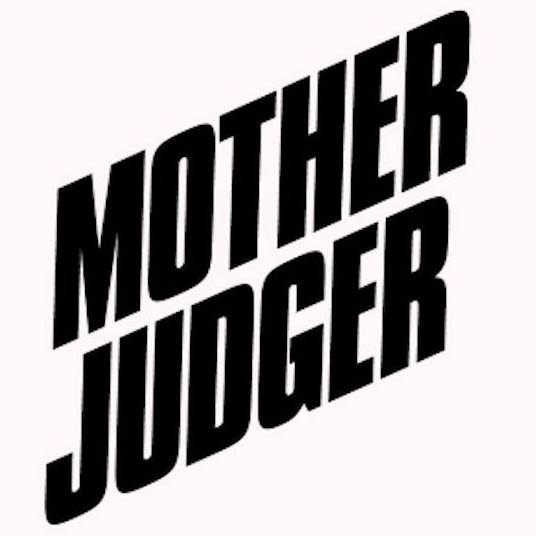 This season finale of Scary Mommy's million-plus-viewed webseries Mother Judger features four NYWIFT members! Actor/Producers Ursula Abbot, Jeanine Bartel, Tricia Paoluccio, and guest star Mellini Kantayya. Check out the episode, "Cool by Association," on Facebook Watch.
---
As part of NYWIFT member Marina Shron's latest film project, The Fruit of Our Womb, she has launched #OurWomb. This campaign is designed to provide a space for people to share news and stories, promote charities, and showcase campaigns in support of women. The Fruit of Our Womb looks at many of the vulnerabilities women face in daily life. From Christina, the 13-year-old navigating homelessness and sexuality, to Lynn, the 48-year-old left infertile from ovarian cancer and craving motherhood, this is a story of not just one but countless women whose experiences remains their own and society's "shameful" secret. Follow #OurWomb, a platform for women to anonymously share their stories and experiences, no matter how big or small.
---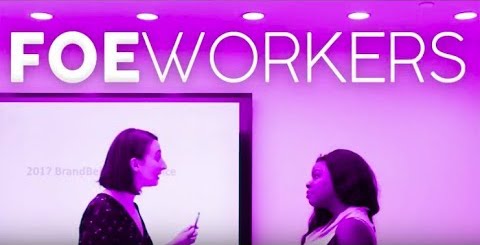 NYWIFT member Cynia Barnwell is proud to present Foeworkers – a comedy about two co-workers who'd rather put in a long day of working each other's nerves than doing the work. Watch the first episode of season one on Youtube!
---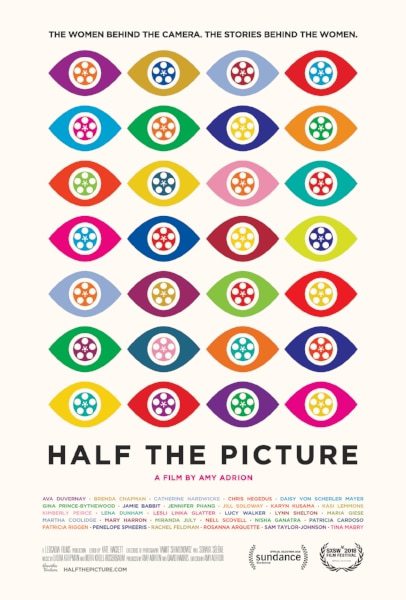 NYWIFT is proud to co-present Half the Picture, a documentary feature by Amy Adrion that celebrates the groundbreaking work of female film directors and investigates the systemic discrimination that has, for decades, denied opportunities to far too many talented women in Hollywood. The film will be screened on Dec. 4 as part of Montclair State University's Film and Filmmakers series with Professor Roberta Friedman, and the special screening with be followed by a panel discussion with filmmakers Amy Adrion, NYWIFT member Debra Kampmeier (Virgin, Hounddog, SPLit), Laura Blesey (The Walking Dead, New Amsterdam, Law & Order SVU), and Jennica Carmona (Mille and the Lords) and moderated by member Susan Skoog. Admission is FREE with registration.
---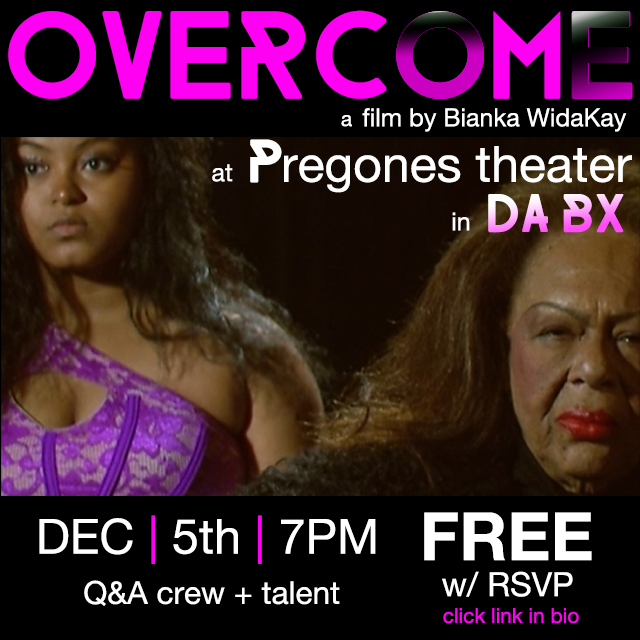 NYWIFT member Bianka WidaKay's film Overcome will screen Dec. 5 at Pregones Theater in the Bronx. Overcome features Anne L. Thompson-Scretching, a 77-year-old African-American woman playwright, director, and a five-time winning producer of the Jean Dalrymple Award. Anne is a native Brooklynite who was molested by three family member from the age of nine until she got married at the age of nineteen in order to leave the house. In the #MeToo era, Anne's take-no-prisoners attitude toward her experience points the way to overcoming her trauma and offers refreshing honesty to her own vulnerability. Admissions are free with RSVP.
---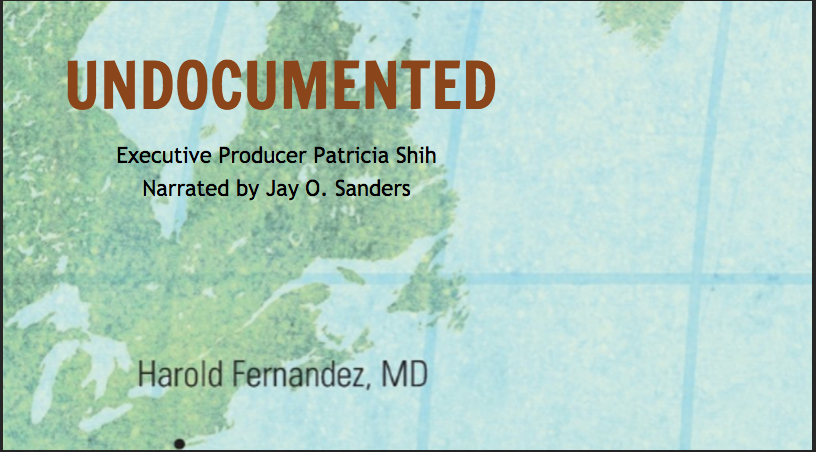 NYWIFT Member Patricia Shih's first film, a timely documentary entitled Undocumented will screen at the second annual Add A Movie Film Festival on Dec. 15. Undocumented tells the true story of Dr. Harold Fernandez, one of the top cardiac surgeons in the New York metropolitan area. The film was shown by NYWIFT at the 2017 Queens World Film Festival as part of the Women Filmmakers: Immigrant Stories Series, where it was honored with a nomination for Best Director Documentary Feature and won an Honorable Mention Documentary Feature Award. The screening will be followed by a Q&A with executive producer Patricia Shih and associate producer Greg Blank. Buy Tickets.
---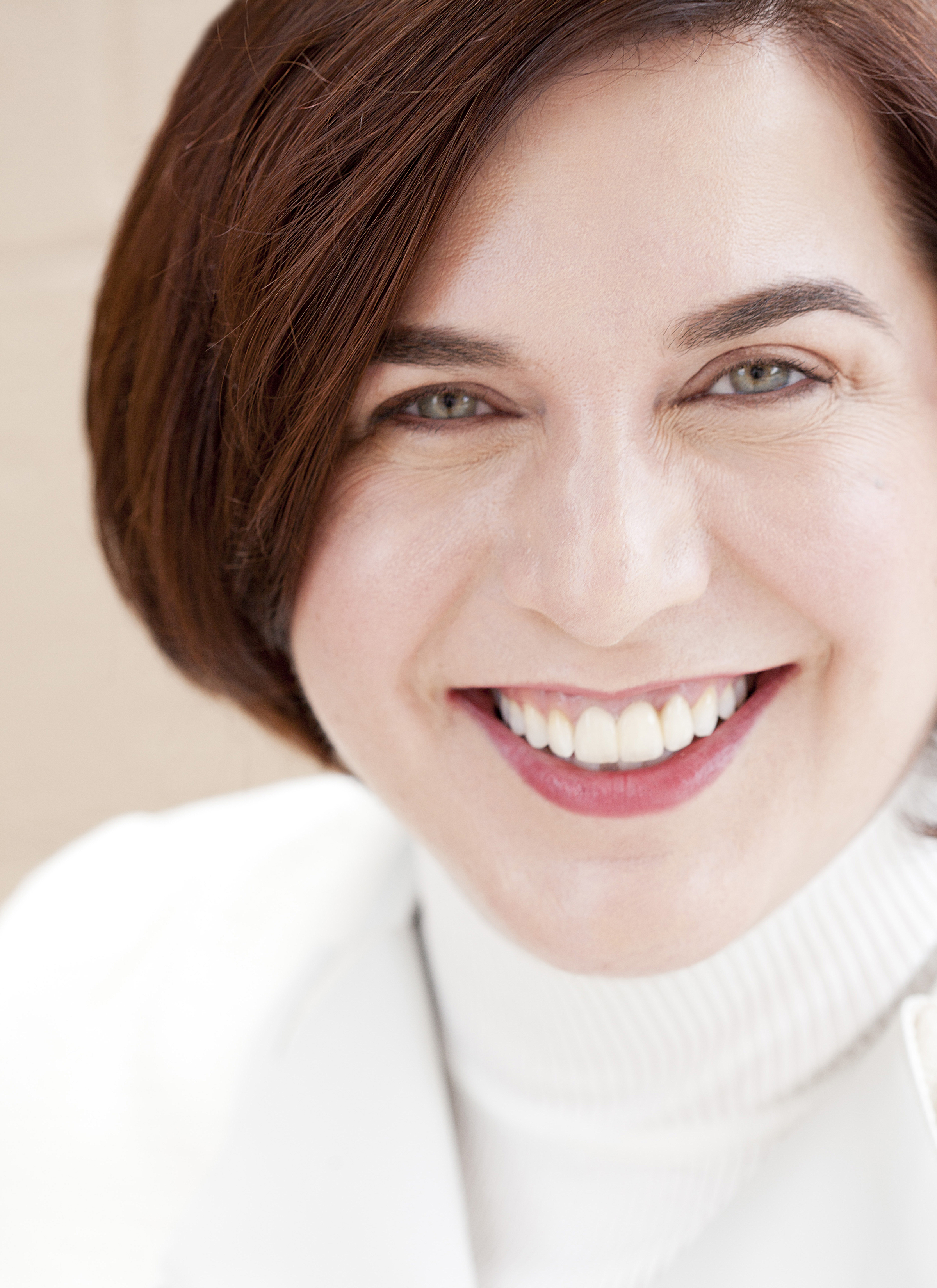 A Native Land, a thriller feature screenplay by NYWIFT member Caitlin McCarthy (www.caitlinmccarthy.com), has advanced to the semifinals in the WeScreenplay Diverse Voices competition. Diverse Voices strives to encourage stories that are told from perspectives that are often underrepresented in Hollywood today. This includes writers of color, women writers, writers with disabilities, writers over 40, writers in the LGBTQ+ community, and any other voices that have historically been ignored by Hollywood. 
---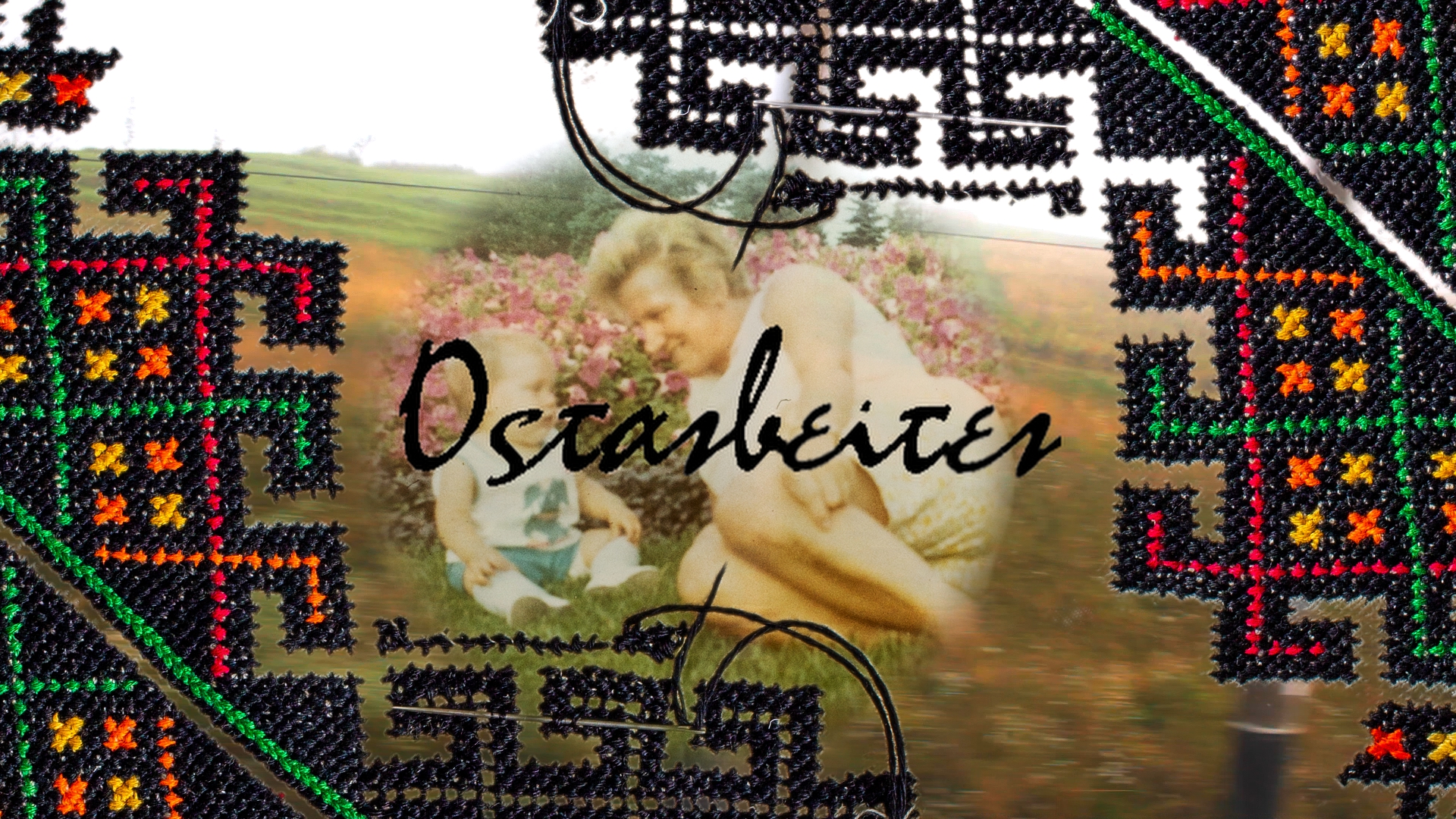 NYWIFT member Lukia Costello presents Ostarbeiter, a stand-alone micro-documentary as the launching point of a larger documentary film. Beginning in 1941, 2.8 million civilians were deported to Germany from German-occupied territories including Poland, Ukraine, the Baltics, and more. These immigrants were forced to labor in poorly conditioned factories and farms. Amongst the 2.2 million that were from Ukraine was Costello's own grandmother. Family photos, cultural artifacts, archival footage, and field video curated from 1939 stitch together a story of familial trauma in Ostarbeiter. Photographer and filmmaker Costello traces her grandmother's route into servitude, and the mystery around her mother's blood father—a Dutch soldier who may or may not have died in the war. Watch the short and follow the project's development.
---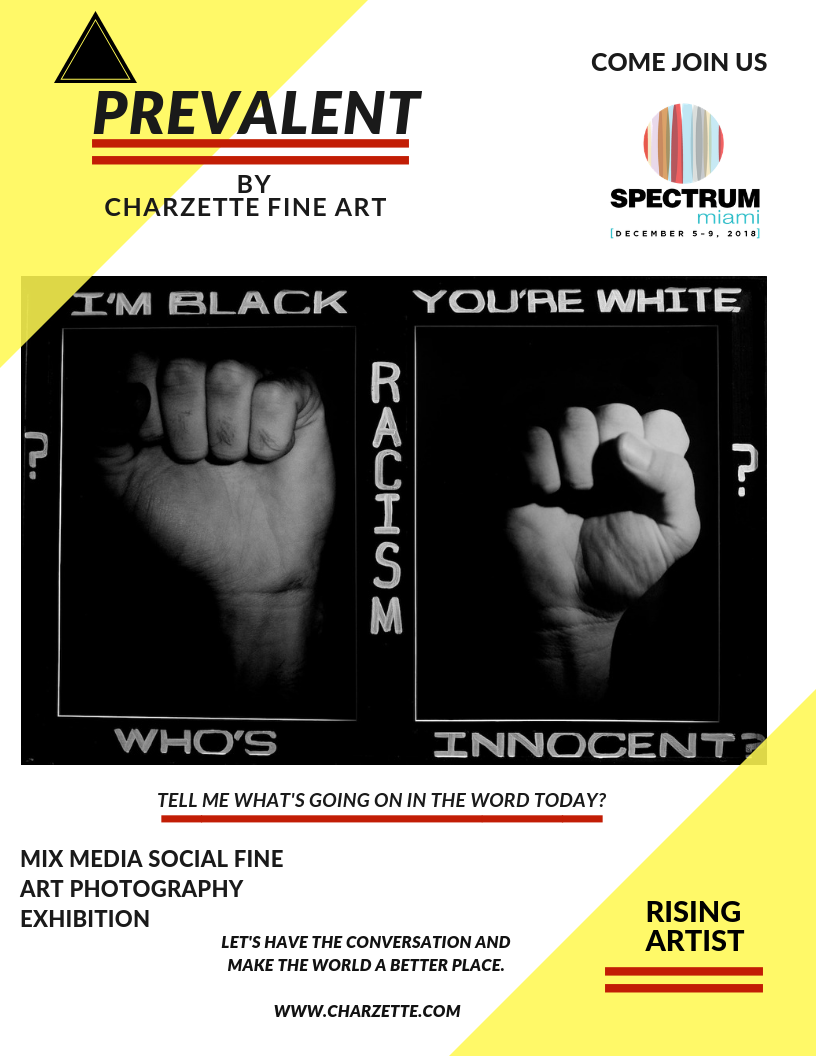 NYWIFT member Charzette Torrence will present her Prevalent exhibit at Spectrum Miami in Miami, FL from Dec. 5 – 9. Prevalent means widespread, usual, common, current, popular, universal, endemic, rife, and rampant. In Prevalent, Torrence takes widespread social issues that are prevalent in the media and explores how individuals interact with information in the digital age, and what impact it has on human beings and their environments. The Prevalent series encourages viewers to interact intellectually, emotionally, and at times physically with the exhibit. Read more about Torrence. See the schedule. Buy tickets.
---
NYWIFT Members Christina Brown Fisher and Paula Landry are hosting Afraid of Losing Your Audience?, a panel discussion on writing and journalism secrets to discuss how to capture and captivate audiences. Attendees will learn how digital and multimedia storytellers are grabbing readers with headlines and tips on how to attract viewers of in-depth stories for short attention spans. The event will take place Dec. 4 and is FREE to attend. RSVP online.
---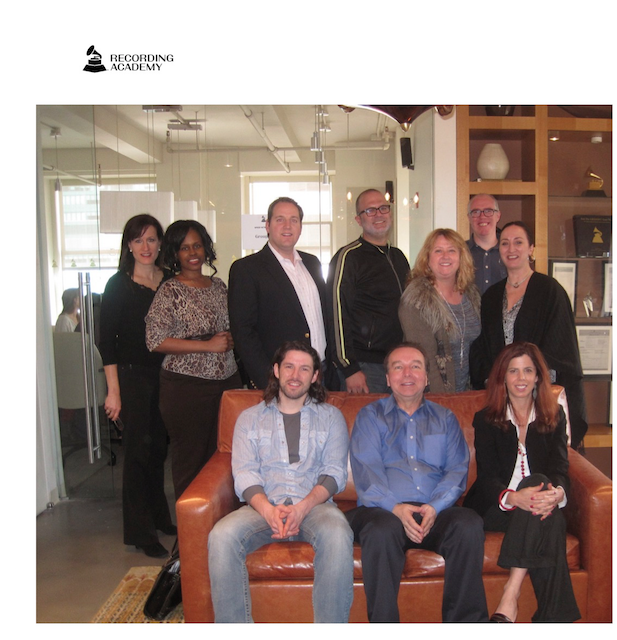 NYWIFT Member Linnette Harrigan, music industry consultant, supervisor, publisher, and member of the Recording Academy, is on the selection committee for the next Grammy Legend Award recipient. The Legend Award is a special award of merit given to recording artists by the Grammy Awards to recognize ongoing contributions and great impact made in the recording field. Past Legend Award honorees include Michael Jackson, Barbara Streisand, Elton John, Frank Sintra, and Aretha Franklin. Linette is currently offering a 15% discount to NYWIFT members on all music services. Contact info@linnetteharriganmedia.com for more information or see her website.
---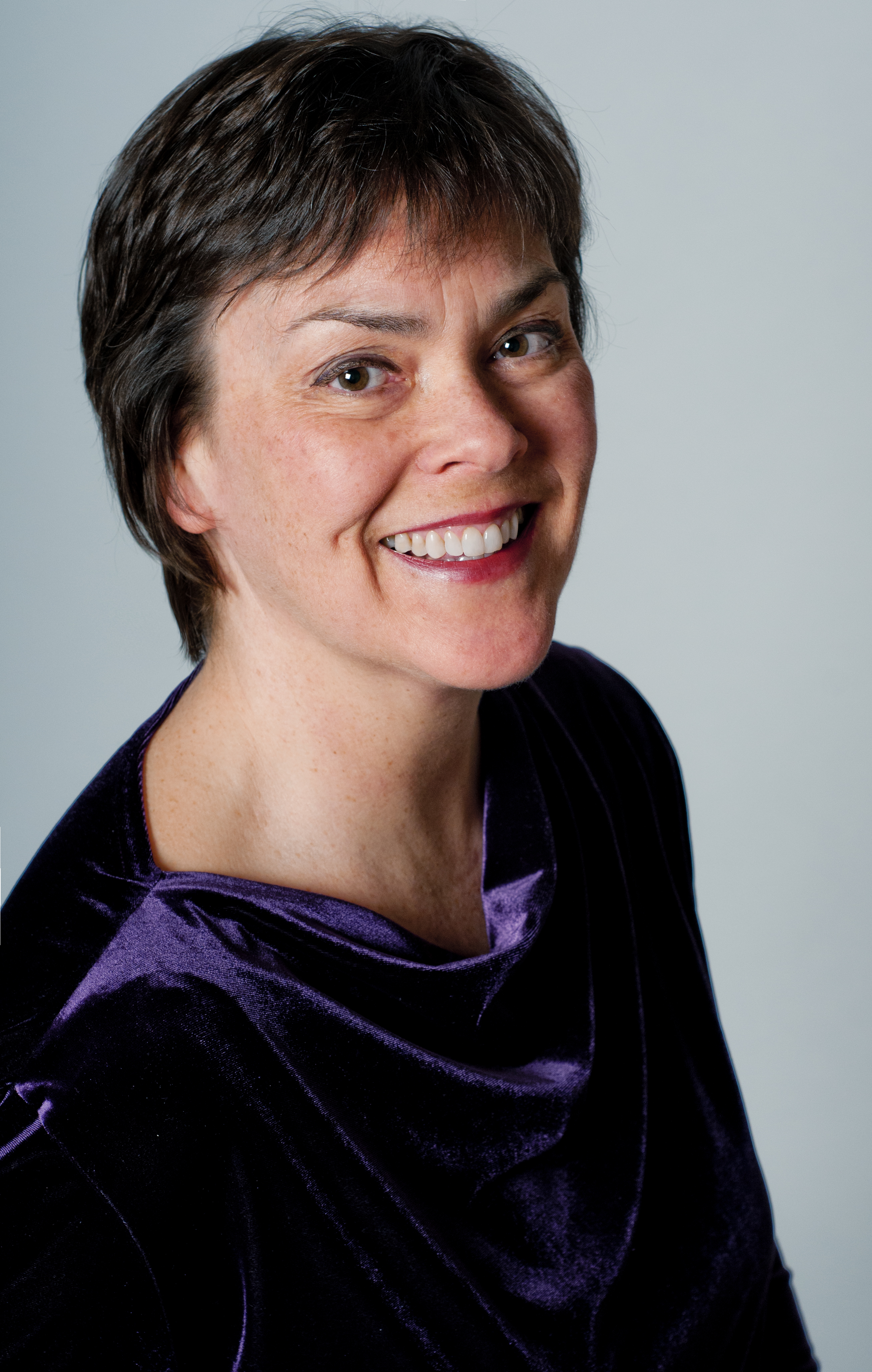 NYWIFT Member Priscilla J. ("Sally") Mattison, Of Counsel to Bernard M. Resnick, Esq., P.C., co-presented a Continuing Legal Education webinar hosted by The TASA Group, entitled "Pitfalls for Contestants in Reality Competition Shows".  She also recently gave a "2018 Update on USA Concert Touring Issues" to students of Entertainment Law at the Villanova University Charles Widger School of Law, and provided "A Quick Overview of Intellectual Property Law" to students of Entrepreneurial Engineering at Temple University's College of Engineering.
---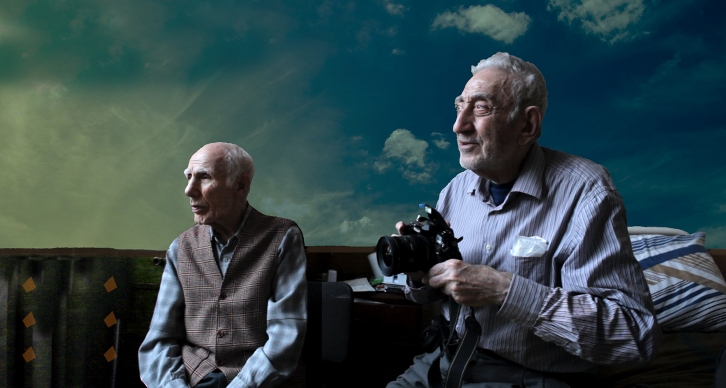 NYWIFT scholarship recipient Shevaun Mizrahi's documentary feature Distant Constellation will begin its US theatrical release at Metrograph from Nov. 2 – 7. Distant Constellation is a documentary that ostensibly takes place in an Istanbul retirement home, drifting dreamily between encounters with residents who, observed, reveal themselves and their stories for the camera, discussing distant sexual conquests and artistic pursuits, put to an end by dimmed sight, and inescapable memories of the Armenian genocide. The film has garnered recognition from across the globe, including Best Cinematography Award from IDA, Best Picture Prize at Jeonju International Film Festival, the FIPRESCI Prize at Viennale, and a nomination for the Truer Than Fiction Award from the Independent Spirit Awards. See the schedule and buy tickets online.
---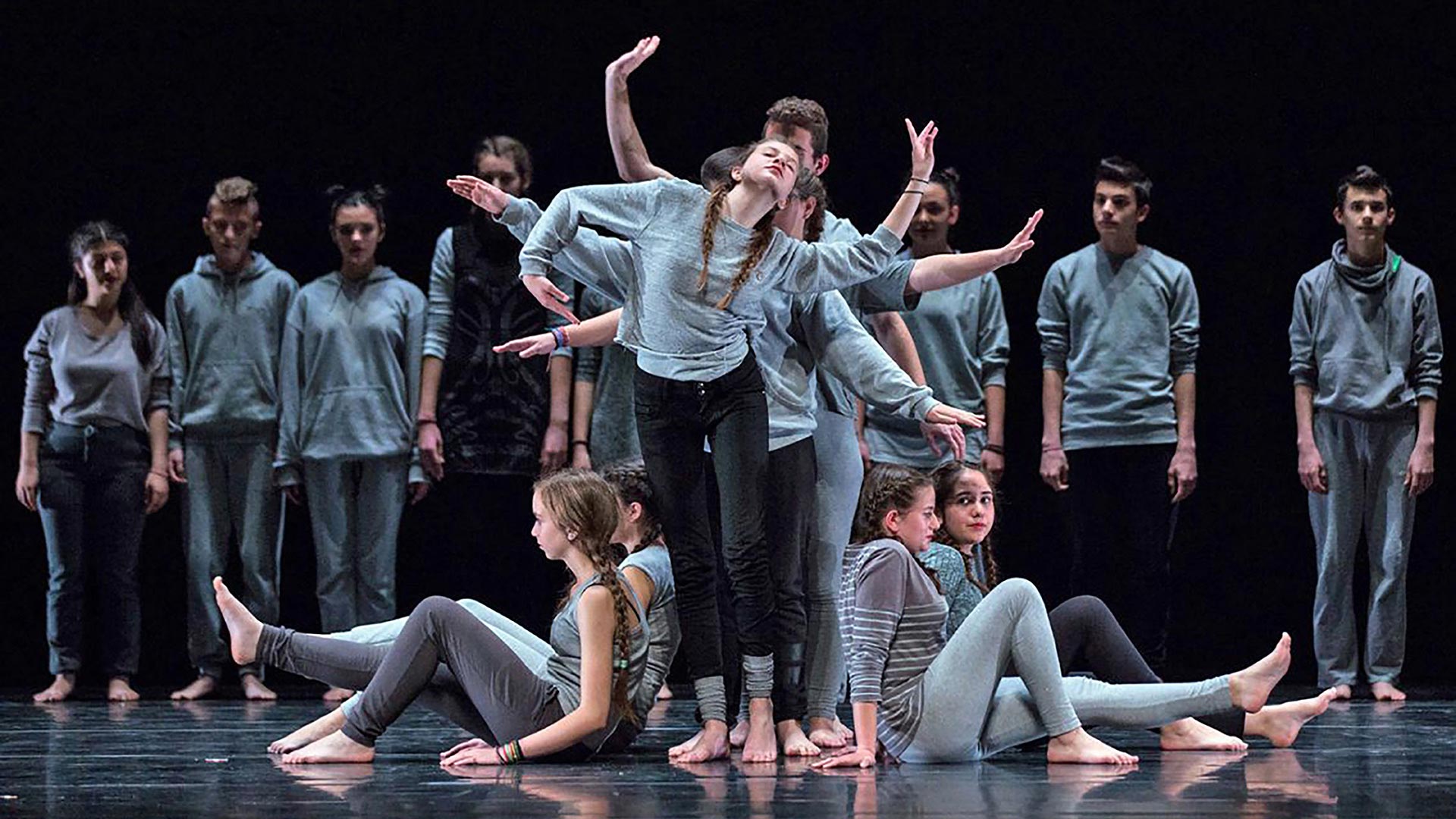 Moving Stories, produced by NYWIFT member Cornelia Ravenal, is about six dancers from the acclaimed Battery Dance Company who travel the world, working with youth who have experienced war, poverty, prejudice, sexual exploitation, and severe trauma as refugees. The film follows the dancers to India, where they work with girls rescued from sex trafficking and gender violence; to Romania, with Roma (gypsy) kids from one of Europe's worst slums; to South Korea, with young North Koreans who risked their lives to escape; and to Iraq, where they work with a gifted young Muslim dancer fighting to survive. The film had its premiere at the 2018 Doc Fortnight at MoMA, and has upcoming screenings on Nov. 1 – 11 at Rehoboth Independent Film Festival (Ticket Information TBA) and Nov. 8 – 12 at Houston Cinema Arts (FREE).
---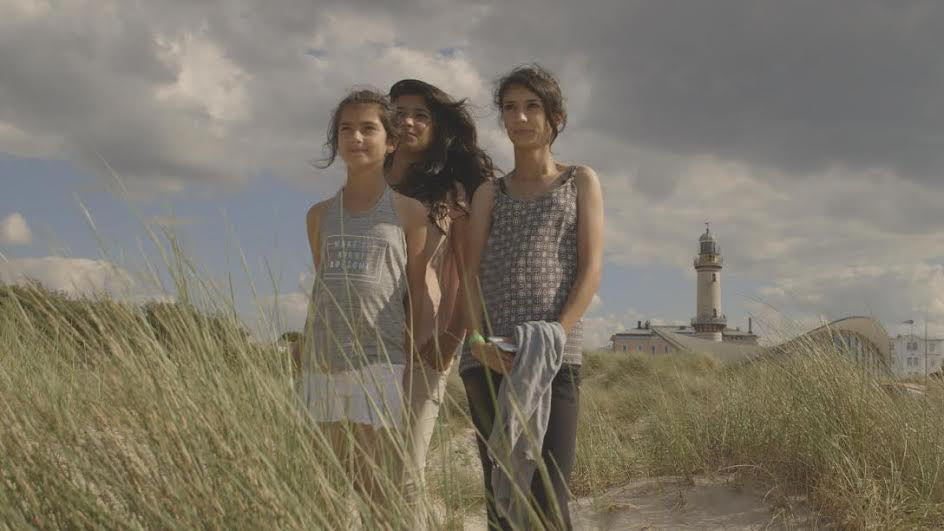 NYWIFT member Talya Tibbon's film Sky and Ground is a feature documentary that depicts the epic journey of a Syrian refugee family as they try to make their way from Aleppo to Berlin. The film follows the Nabi clan for three months as they self-document their jouney on multiple family cell phones, making their way from Syria to the Idomeni refugee camp at the Greek-Macdeonian border, through Serbia, Hungary, and Austria, and then onward to Berlin where they hope to seek asylum and reunite with other family members. Tayla Tibbon and Joshua Bennett are right there as the Nabis weather countless setbacks and heartbreaking losses, providing a startlingly intimate view of one of the greatest humanitarian cirses of our time. The film is currently running on PBS and will screen at Glimmerglass Film Days in Cooperstown, NY on Nov. 11. Watch the trailer. Buy Tickets.
---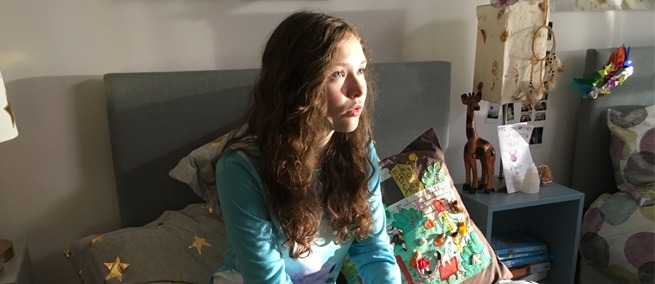 Lucy in the Sky, written by NYWIFT Member Jen Rudin and directed by Sundance Grand Jury nominee Bertha Bay-Sa Pan had a sold-out screening at NYU Kimmel Center for University Life in October! The film centers around Lucy, a 14-year-old girl on the autism spectrum starting high school, and her family. The film stars Whoopi Goldberg, Zoe Margaret Colletti, Chaterine Curtin, Danny Burstein, Kelly Hu, Quinn McColgan, Isabella Russo, Adrian Raio, Madison Zamor, and Lexi Gwynn. The film is now entering the festival circuit. 
---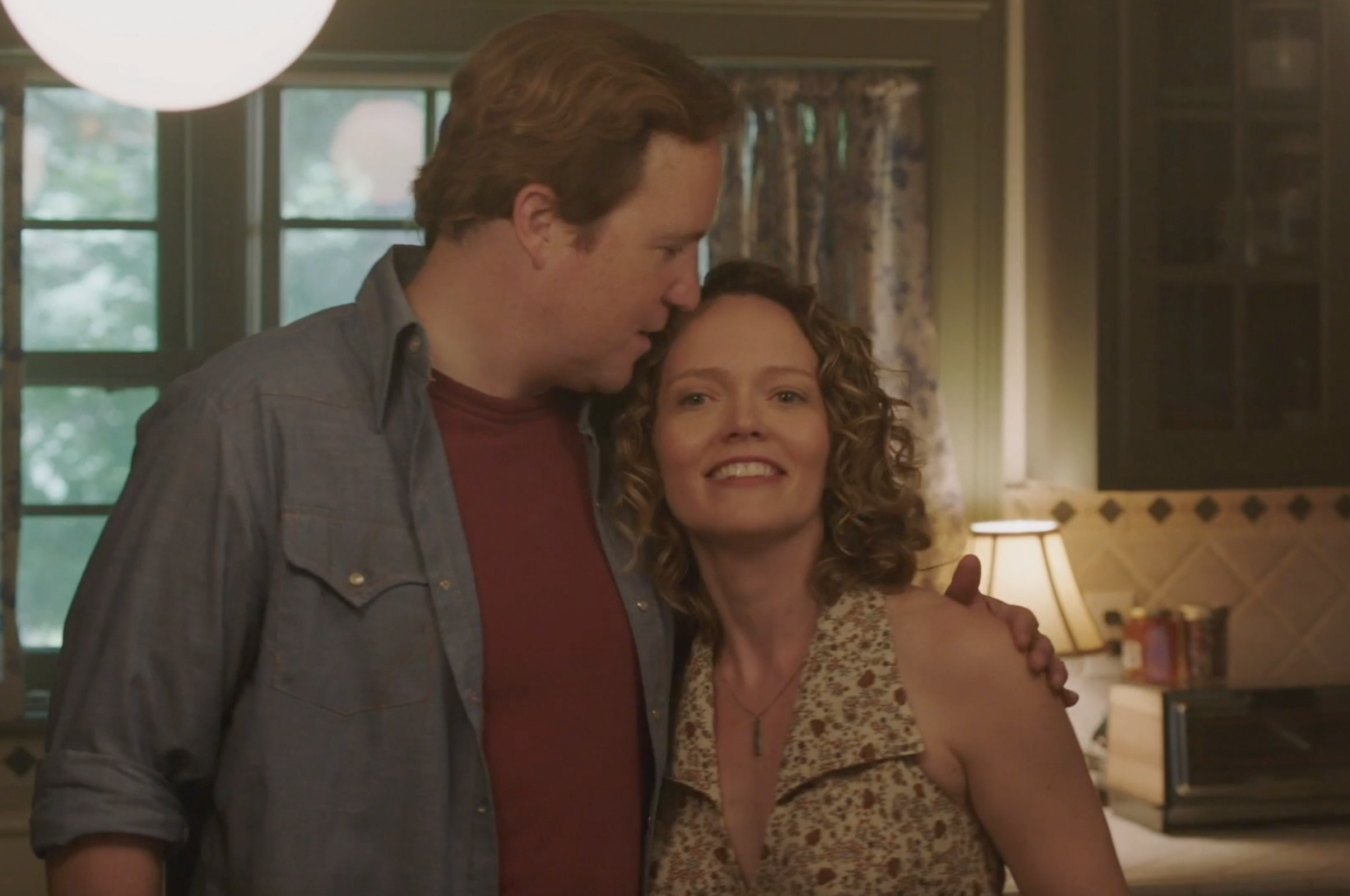 NYWIFT Member Leah Curney makes an appearance as Diane Moon in Season 2, Episode 7 of HBO's The Deuce. Above is a still from the episode, including Patch Darragh, also featured.
---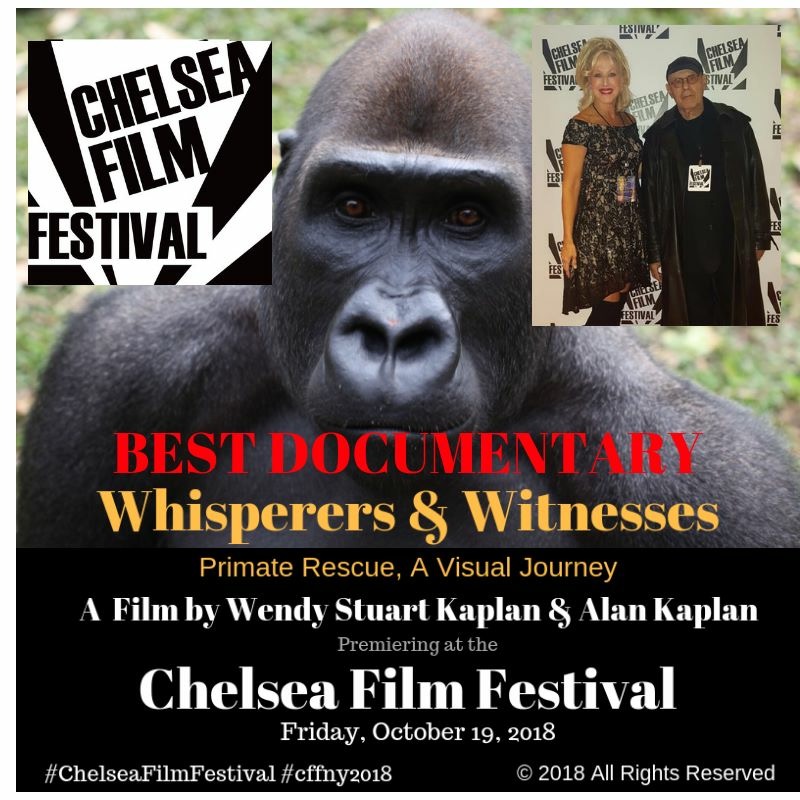 Hosted, narrated, and produced by NYWIFT member Wendy Stuart Kaplan, Whispers & Witnesses: Primate Rescue, A Visual Journey explore the story of two extraordinary women, Rachel Hogan, Director of Ape Action Africa and Dr. Sheri Speede, Director of Sanaga Yong Chimpanzee Rescue, and the selfless commitment they share in active efforts to save Gorillas and Chimpanzees in the depths of the Cameroon jungle. With videos and stills shot by videographer Alan Kaplan, the stories of those raging the war against poaching are depicted in this extremely informative documentary. The film was awarded Best Documentary Short at the Chelsea Film Festival. Watch the trailer.
---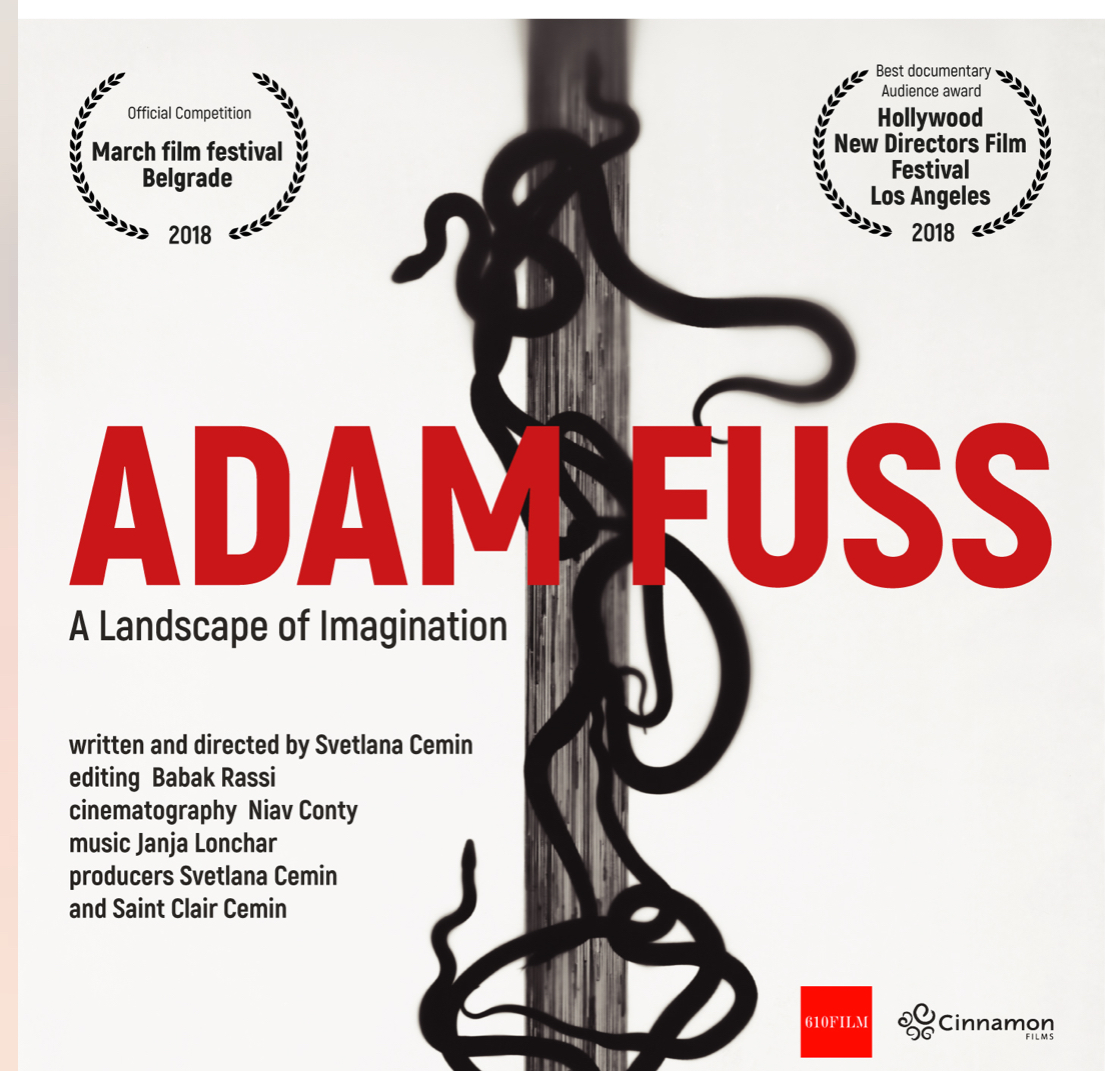 Congratulations to NYWIFT member Svetlana Cemin! Her film Adam Fuss: A Landscape of Imagination (which screened at the NYWIFT Member Screening Series last season) won Best Documentary at the 2018 Hollywood New Directors Festival.
---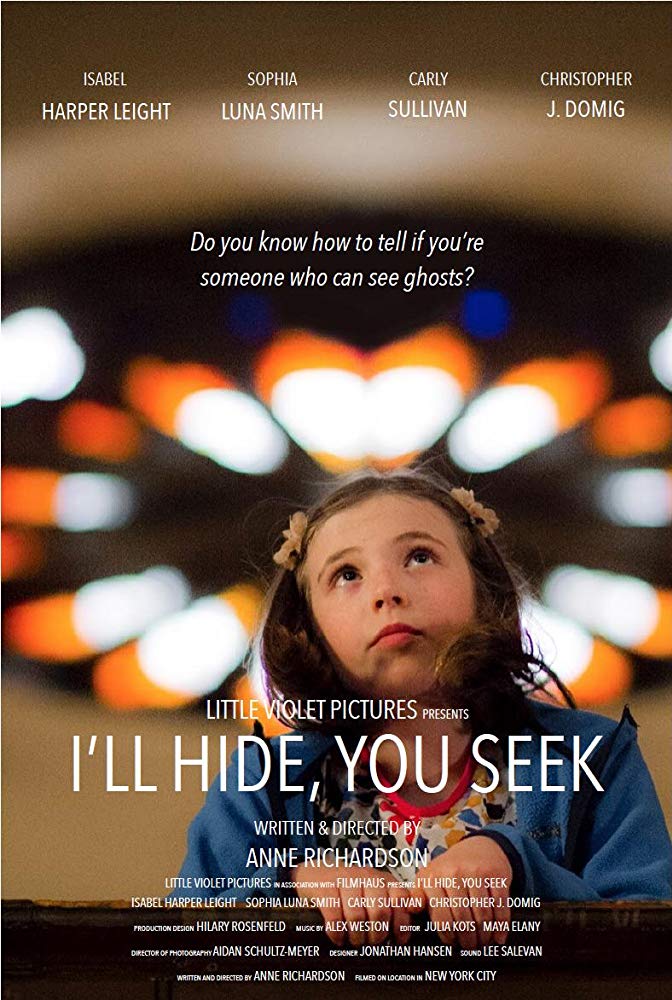 NYWIFT Member Anne Richardson's short film that she wrote and directed, I'll Hide, You Seek will screen at the Big Apple Film Festival on Nov. 3. I'll Hide, You Seek is a modern day ghost story about an innocent game of hide and seek between a lonely preacher's daughter and a forgotten Mexican-American girl that sparks a friendship that changes both girls' lives forever. Watch the trailer. Buy tickets.
---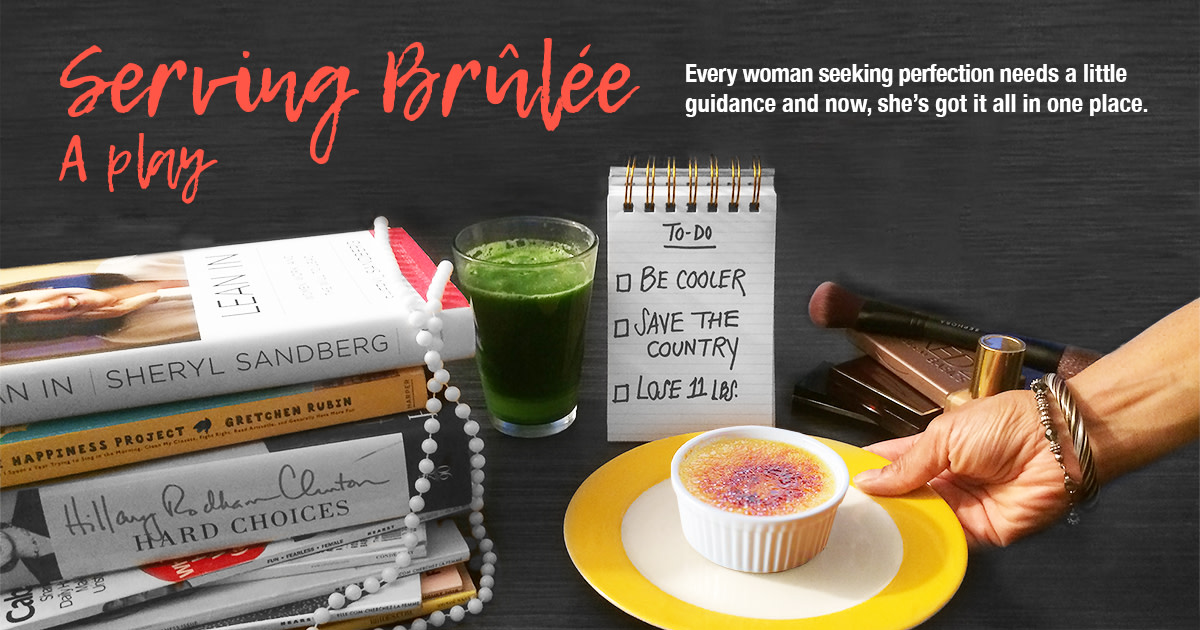 NYWIFT Member Meredith Yannuzzi is the producer of Serving Brulee, a dark comedy that explores how modern women batter and blister themselves into delectable, camera-ready perfection. The final performance of Serving Brulee will take place at FringeNYC on Oct 24. Buy tickets.
---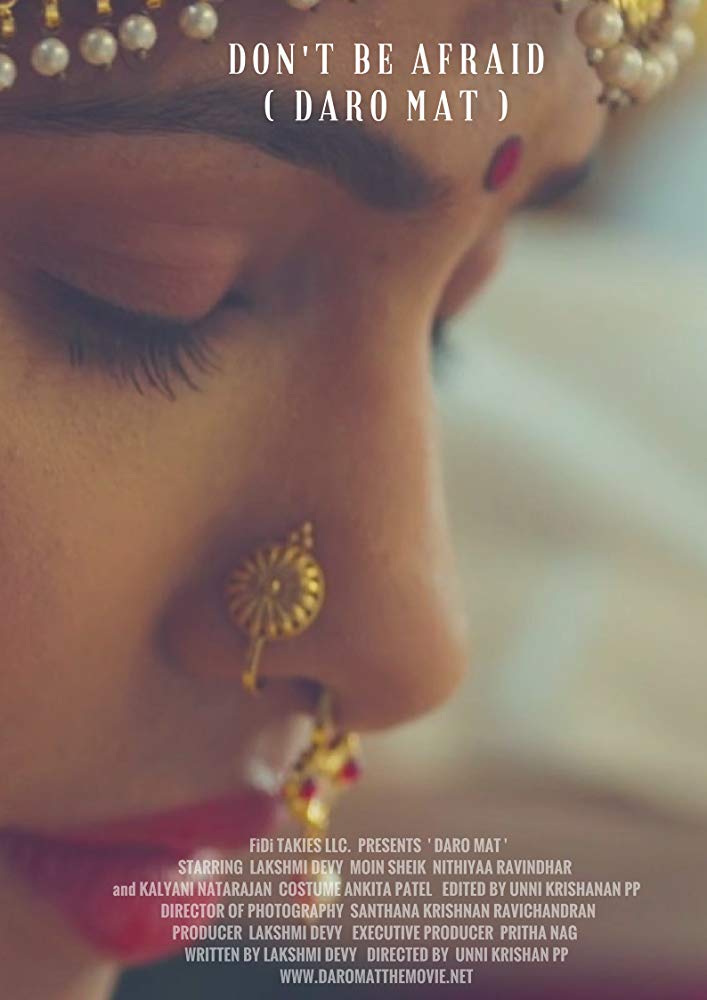 Written by and starring NYWIFT member Lakshmi Devy, Don't Be Afraid – Daro Mat revolves around the less spoken-about Indian girl—the one who is smart yet devoid of opinion as having an opinion was never an option. The short film depicts her strength portrayed by simple thoughts and was shot entirely in Mumbai, India. The film will screen as part of the short film series at Chelsea Film Festival on Oct. 20. Buy tickets, and follow Lakshmi on Instagram.
---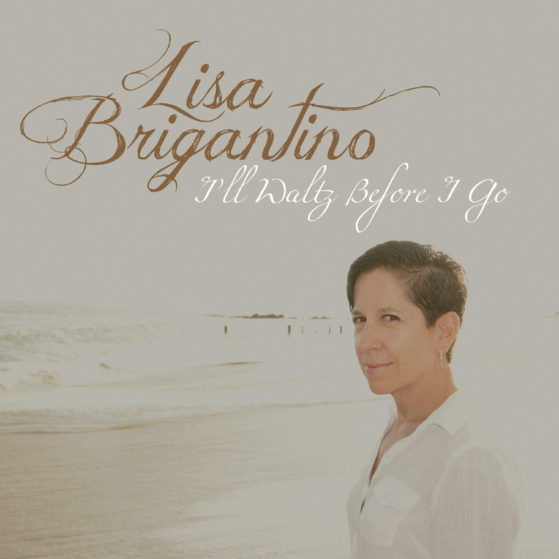 NYWIFT member and singer-songwriter/composer/multi-instrumentalist Lisa Brigantino releases her 3rd full-length album entitled I'll Waltz Before I Go. The album contains Lisa's original songs spanning a variety of genres including Folk, Rock, Americana, Old-Time, Country, Gypsy-Jazz and more. The album was produced by Lisa and her husband Thomas Millioto and recorded and mixed by Millioto. It features guest appearances by Millioto, Lori Brigantino, Susan Haefner and Morgan "Gus" Buttolph, Brigantino's former bandmate from Lez Zeppelin, the world's first all-girl Zeppelin tribute band. Listen to the first track of the album, Watching the Ducks. CD copies of the album are available through Lisa's website and digital downloads are available via iTunes, Amazon and other online music retailers. In addition to being a performing songwriter and musician, Lisa composes for film, TV and more and supplies music supervision and rights clearance services to broadcasters, filmmakers and producers of all kinds via her company Hidden Pond Productions, Inc.
---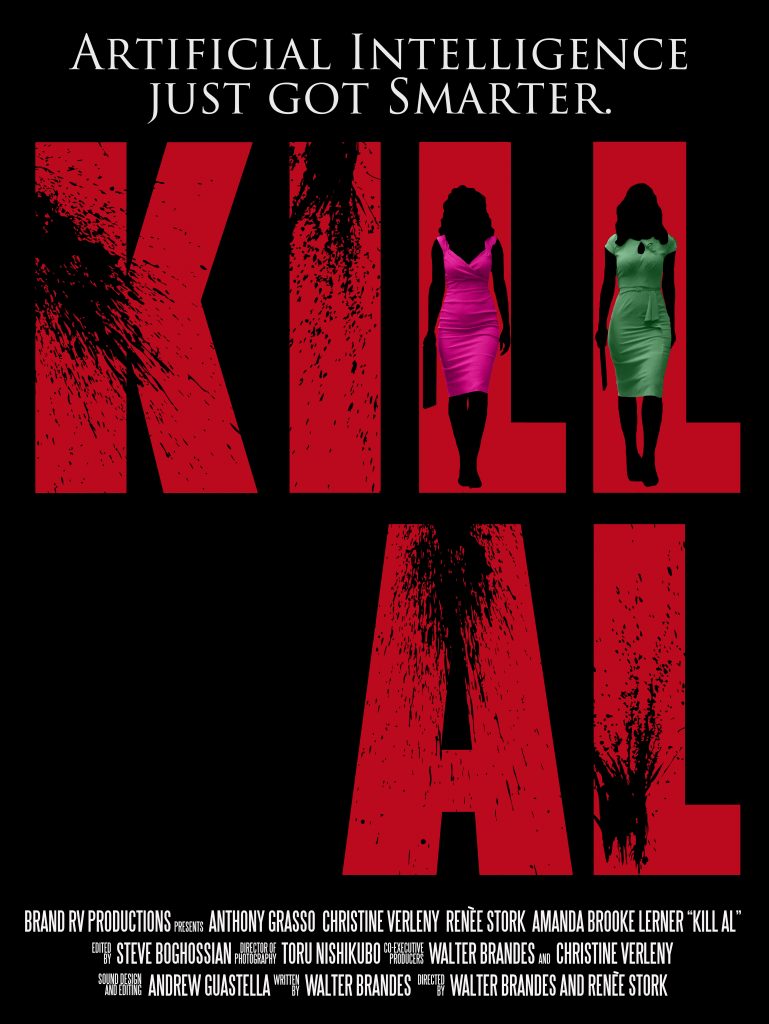 Kill Al, produced by NYWIFT member Christine Verleny will screen at The Cutting Room International Short Film Festival on Oct. 21. The film tells the story of Femtel 216 and Femtel 303, two female synthetic beings confined to work in a sub-basement of an auditing firm who discover their own humanity and realize their purpose and worth extends beyond their assigned directives with extreme results. Full schedule and tickets are available online.
---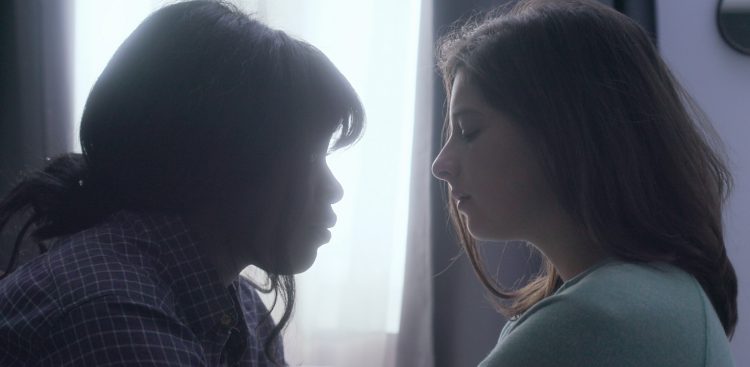 The Morning After, a short film starring NYWIFT member Adenike Thomas will screen at Nitehawk Shorts Festival on Nov. 7. The film centers around a young woman who must introduce her African-American girlfriend to her conservative father the morning after the 2016 presidential election. The screening will be the film's New York premiere. Buy tickets.
---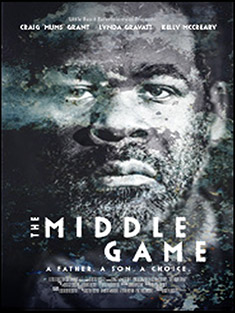 The Middlegame, directed and written by NYWIFT member Kristen Hester will screen at Hollyshorts on Oct. 25 at the TCL Chinese 6 Theatres in LA. The film is about a life-long addict who ventures into the big city to make amends with his estranged daughter and stars Craig 'muMs' Grant (Oz), Lynda Gravatt (The Skeleton Crew), and Kelly McCreary (Grey's Anatomy). Buy tickets.
---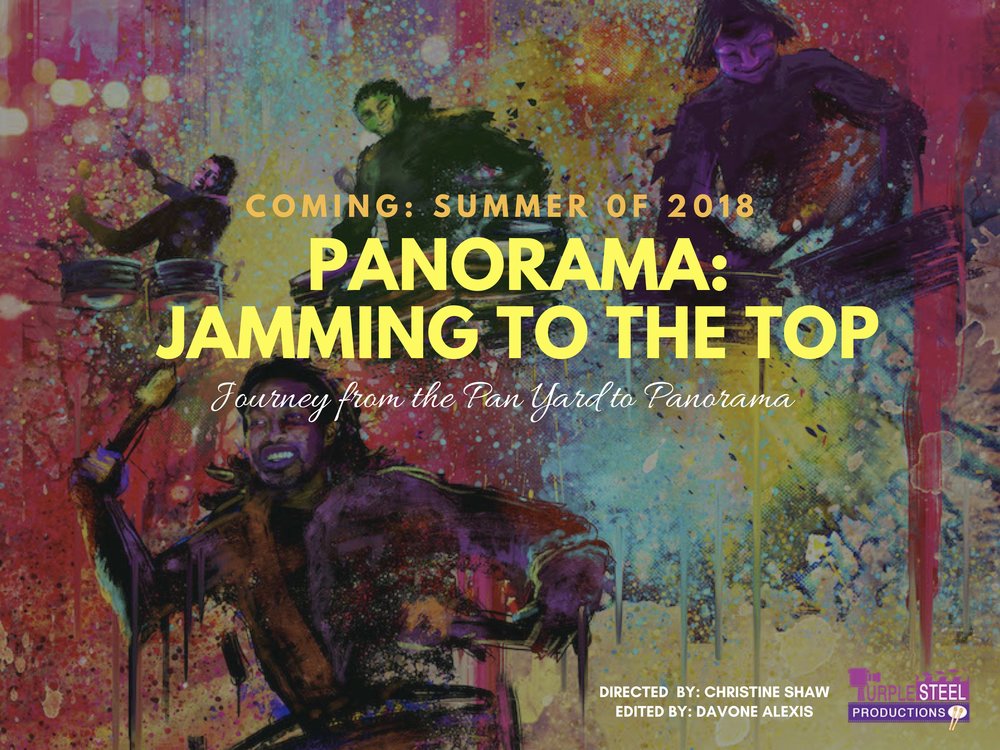 NYWIFT member Christine Shaw's first feature length documentary, Panorama: Jamming to the Top will premiere in the La Femme International Film Festival on Oct. 13 at 3 PM. The screening will take place in Regal Cinemas located at 1000 W Olympic Blvd. Los Angeles 90015. The documentary follows a vibrant community of people in Brooklyn, NY who love steel pan and are fighting to keep it alive in Brooklyn. Through their preparation for an annual steel band competition, known as Panorama, we see how their love and passion helps them to overcome several challenges and obstacles facing the pan community in Brooklyn. Those interested in seeing the film can purchase tickets on lafemme.org/tickets.
---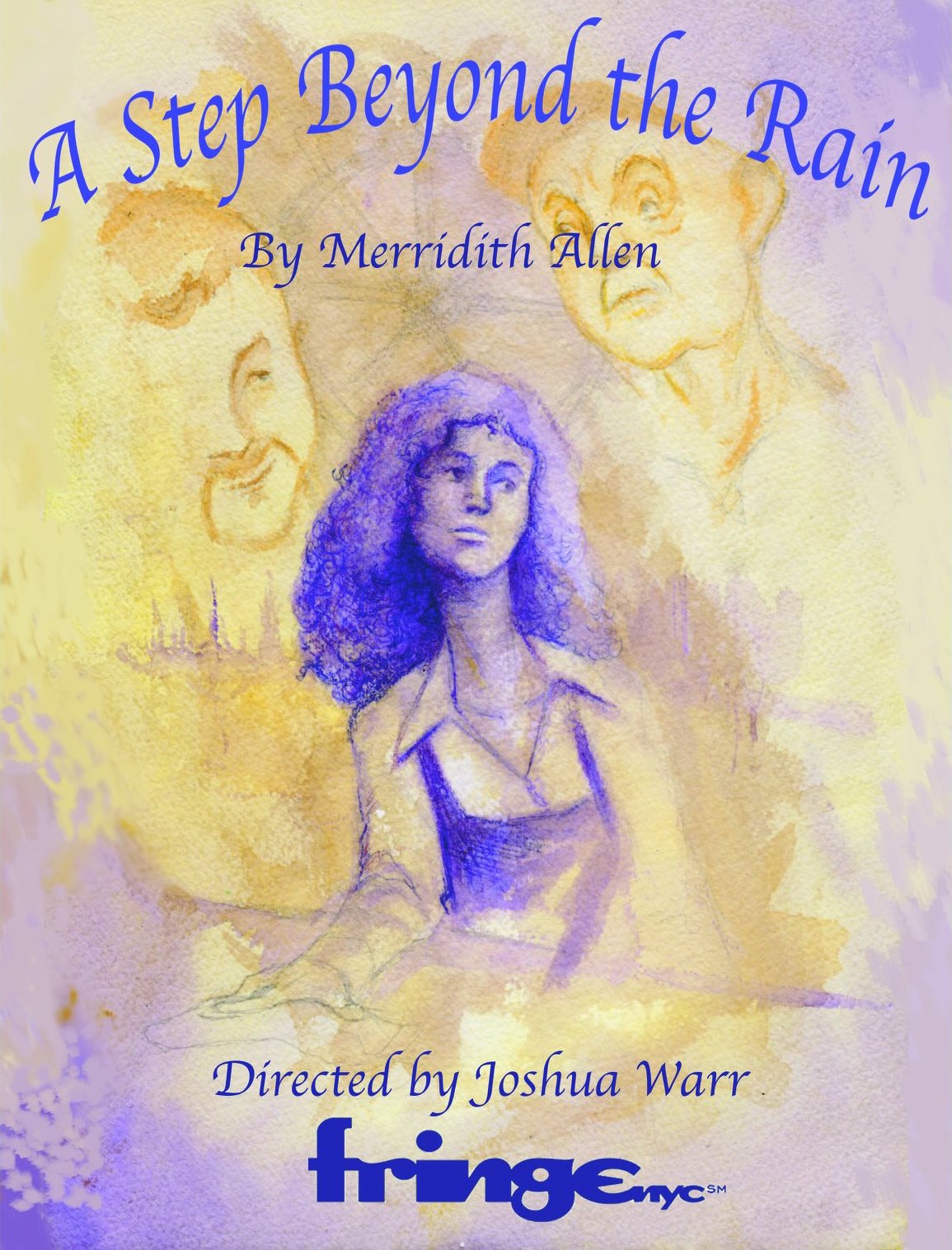 NYWIFT member Merridith Allen wrote A Step Beyond the Rain, which premieres at the NYC Fringe Festival this month. A Step Beyond the Rain is about a failed singer who returns home to care for her ailing grandfather, and finds she must bury her own ghosts in order to give her dreams one more shot. There are five showings from Oct. 13 through Oct. 21. See details and buy tickets.
---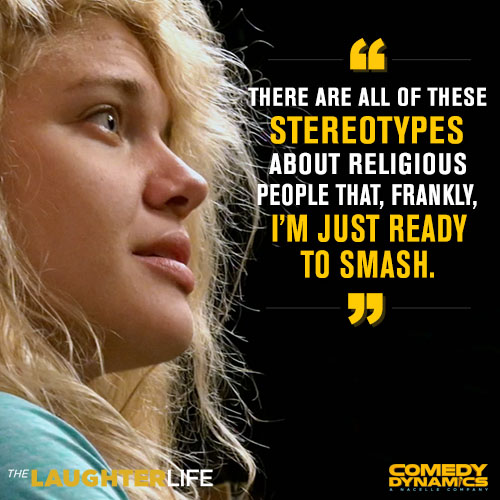 NYWIFT member Juliet Werner directed The Laughter Life, now available on iTunes! Juliet is a senior segment producer on The Daily Show with Trevor Noah and this is her first film. The Laughter Life goes behind the scenes with a Mormon sketch comedy group as they craft their weekly television show, Studio C, and struggle to find the balance between living their faith and creating funny material. Occasionally called the Mormon SNL, Studio C has long had a ton of fans in the deeply observant community of Provo, Utah, where it's taped. But recently comedy big shots like Kenan Thompson and Conan O'Brien have taken notice of the group's unique ability to generate clean sketches that are actually funny. Pre-orders are really important (especially for debut filmmakers) because they signal demand and cue digital platforms to give our film more promotion and better placement. So go to iTunes and purchase the film any time between now and Oct. 22. Buy on iTunes.
---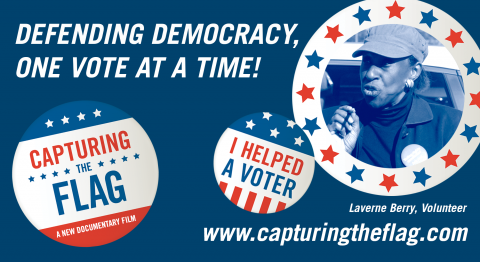 Laverne Berry, NYWIFT member and past Board President, is a producer along with producer and NYWIFT member Elizabeth Hemmerdinger and producer/director Anne de Mare of the documentary Capturing The Flag, which tells the story of a tight-knit group of friends (one of whom is Laverne) who travel to Cumberland County, NC – the 2016 "poster child" for voter suppression – intent on proving that the big idea of American democracy can be defended by small acts of individual citizens. What they find at the polls serves as both a warning and a call to action for anyone interested in protecting the "One Man, One Vote" fundamental of our democracy. Dealing with themes that are constantly sensationalized and manipulated by the media – Left vs. Right, North vs. South, Black vs. White – Capturing The Flag offers instead deeply personal, often surprising perspectives on the 2016 Presidential Election and its aftermath. Capturing The Flag will have its official New York premiere at the Margaret Mead Film Festival at the American Museum of Natural History on Oct. 19 at 7 PM. Tickets are available on the festival's website or in person at the museum itself.  There will be a screening of the film and a Q&A with the filmmaker and participants.
---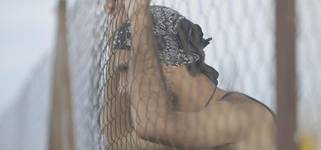 NYWIFT member Talya Tibbon's documentary feature film Sky and Ground, depicting the epic journey of a family of Syrian refugees trying to make its way from Aleppo to Berlin, is currently running on PBS and streaming for another week via World Channel. It's also participating in Glimmerglass Film Days in Coopertown, NY in early November. Life in Syria was always brutal under the Assad regime, but once the siege of Aleppo began in earnest, 29-year-old Abdallhah Nabi had no choice but to lead his family out of the war-torn country. Known as Guevara for his charisma, convictions, and leadership, his family leaves all they knew behind in Syria and hopes of a better future. With the global refugee crisis getting worse, immigration and refugees continue to be a hot button issue among U.S. and European politics. This story gives an intimate look into the humanity of the refugees themselves and their heart wrenching struggles.
---
NYWIFT member Cassandra Seidenfeld is performing in The Alchemy of Imperfection Oct. 3 and 4 at Laguardia Performing Arts Center. This multimedia theater ensemble by Writer/Director Cara Cruickshank explores gender dynamics in the #MeToo era, illuminating female experiences that defy cultural boundaries, the quest for greater freedom and how men can be allies. The play explores gender dynamics in the #MeToo era, illuminating female experiences that defy cultural boundaries, the quest for greater freedom and how men can be allies. Performance followed by a panel discussion: How Can Men Support Women to Speak Up and Be Seen? The team brings multimedia performances, and powerful community conversations to diverse audiences hungry to create and incubate vital ideas and new vision. They work with luminary thinkers and creators, city by city, to help their communities become more informed on #MeToo topics, illuminate women's and minorities' voices, and to inspire and transform collaborative solutions into action. They want to produce and license 50 multimedia performance and panel discussions nationwide by 2020, then expand internationally. Learn more and buy tickets.
---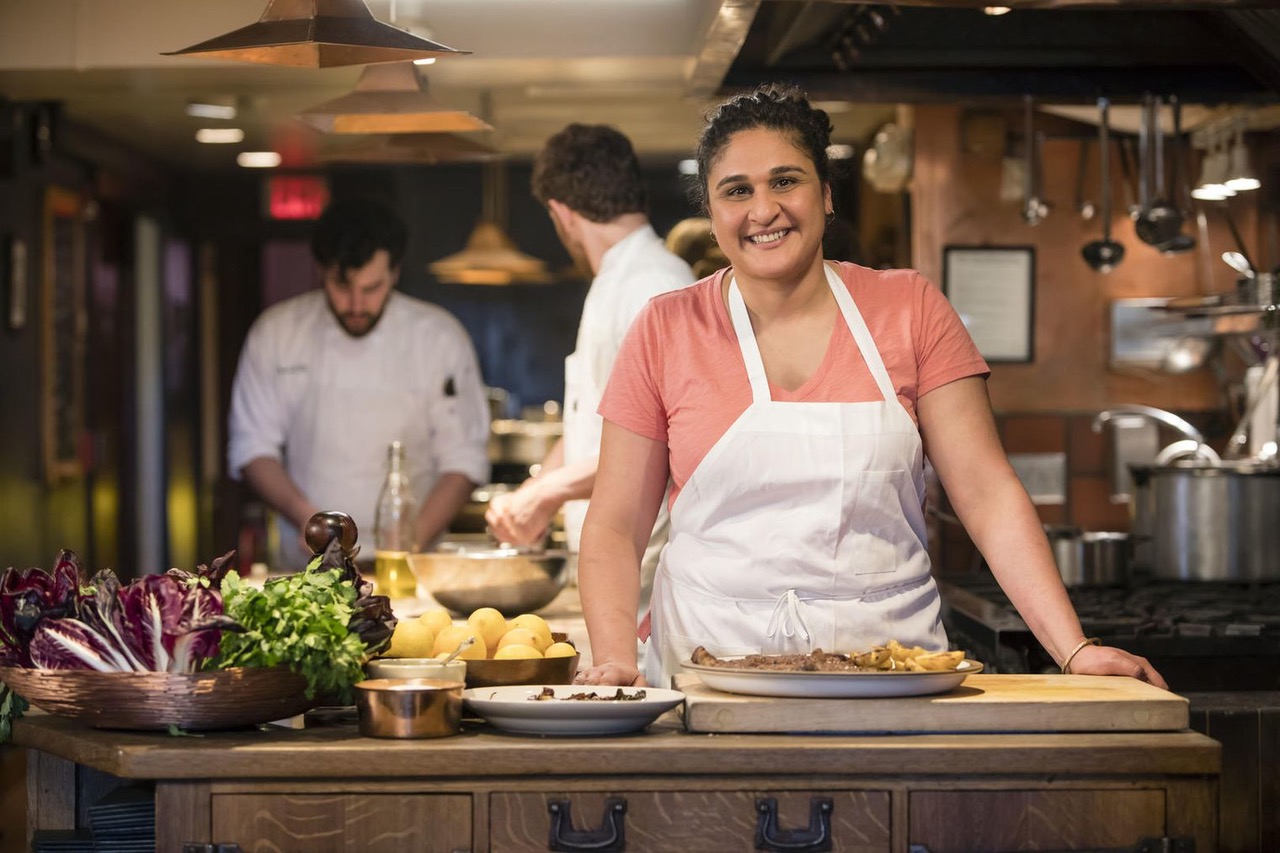 NYWIFT board member Kathryn O'Kaneis show runner on Salt, Fat, Acid, Heat, the upcoming Netflix series which launches globally Oct. 11. Based on Samin Nosrat's best-selling, James Beard Award-winning book, Salt, Fat, Acid, Heat is the essential guide to the basic elements of good cooking. Directed by Caroline Suh, each episode of this four-part series joins our spirited guide Samin as she travels to home kitchens of Italy, the southern islands of Japan, the heat of the Yucatán and back to Berkeley's Chez Panisse—where she started her culinary career—to demystify and explore the central principles of what makes food delicious and how each of us can easily incorporate those elements into every dish. Salt, Fat, Acid, Heat is executive produced by Stacey Offman of Jigsaw Productions, the creators of Cooked.
---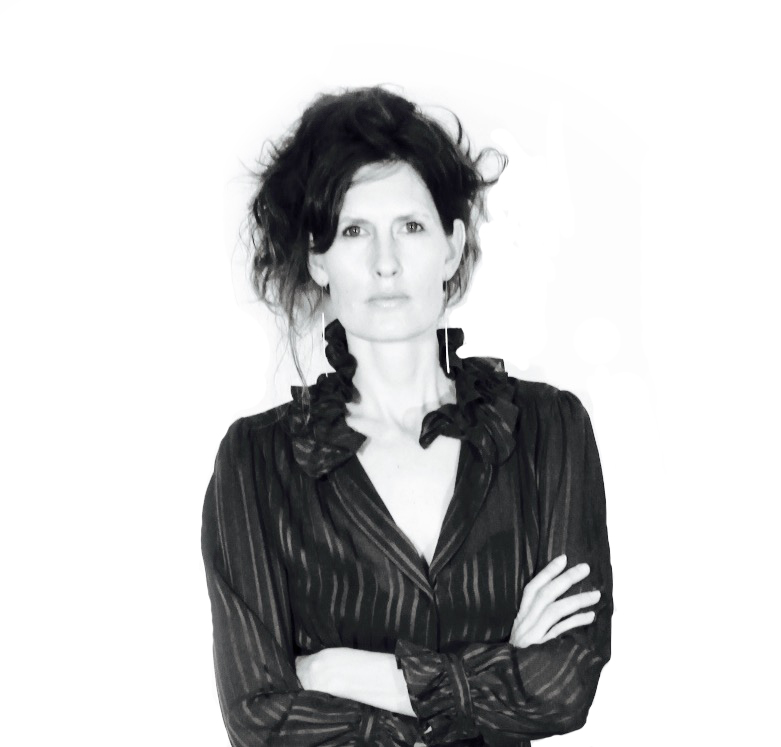 NYWIFT is sponsoring a panel at NAB Show NY, It's the Story that Matters to Fans – A Conversation about Video Creative, on Oct. 18 at 11:30 AM featuring NYWIFT member Martha Williams among other speakers. The ability of a video to tell a tale, to entertain and to engage viewers is based on the story and how it unfolds and is depicted on the screen. Enjoy this intimate conversation with a team of accomplished creatives and content marketing executives who share personal tales about how the story is told (and sometimes includes a branded message) through animation, technology, acting, writing, music and imagination. See details on the panel.
---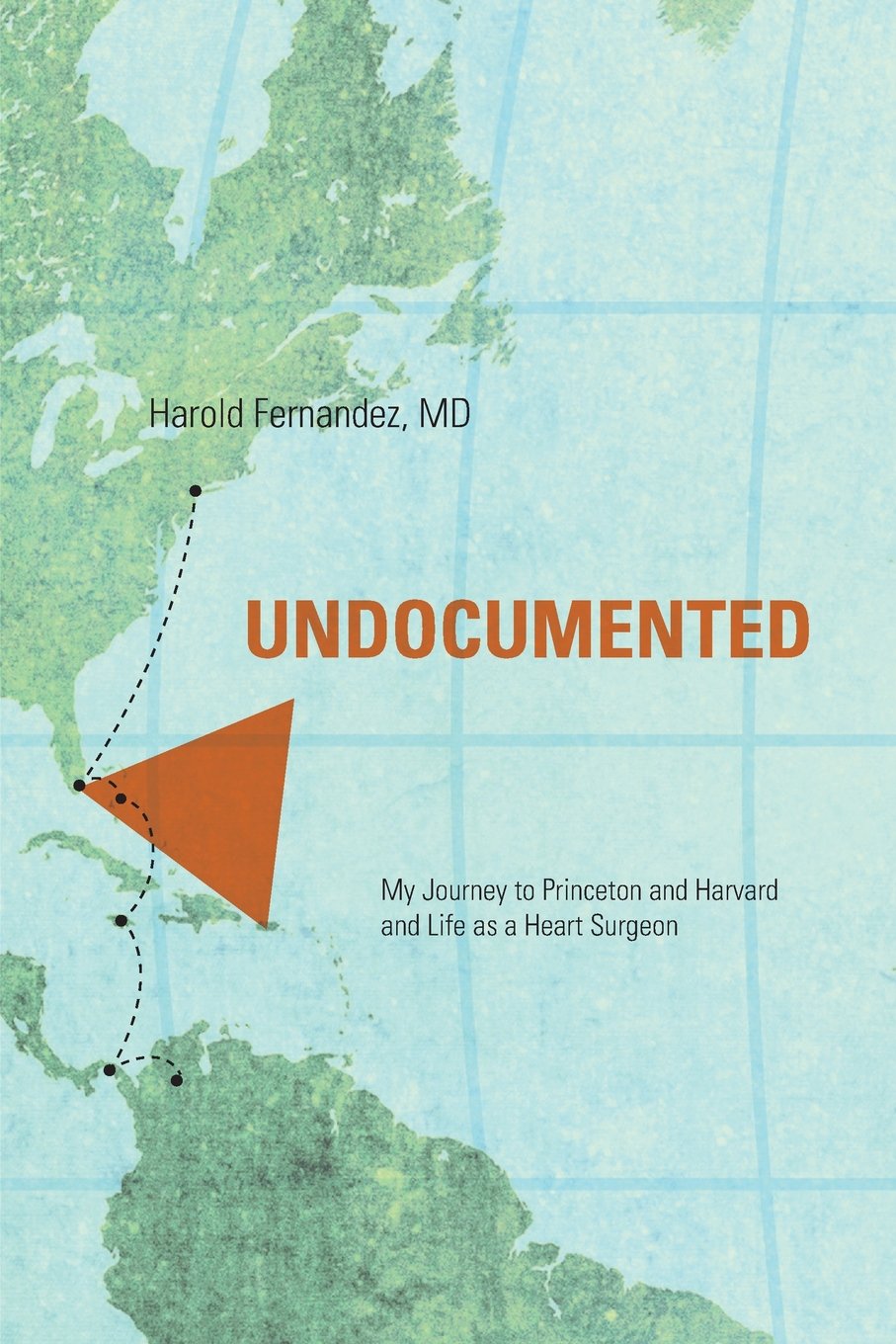 NYWIFT member and first-time filmmaker Patricia Shih will screen her documentary feature, Undocumented on October 28 at 1 PM at The Ethical Humanist Society. 38 Old Country Rd., Garden City, Long Island NY. Undocumented follows the story of Dr. Harold Fernandez, who came to the U.S. as a young teen with his younger brother in a small wooden boat across the Bermuda Triangle during hurricane season, in an attempt to rejoin their parents in America, whom they had not seen in years. It has won 9 awards and honors from film festivals and competitions around the U.S and has earned standing ovations, and was screened at the NYWIFT Women Filmmakers: Immigrant Stories screening series last year. The screening will be followed immediately with a short concert by Patricia, who is a professional singer-songwriter, and her husband/accompanist Stephen Fricker.  After that there will be a Q&A with Dr. Harold Fernandez and filmmakers Patricia Shih and Greg Blank, and a sale and signing of Dr. F's book upon which the film is based. Light refreshments will also be served. Tickets are $20 at the door. Call (631) 549-2332 or email patshih9@gmail.com for information about admission.
---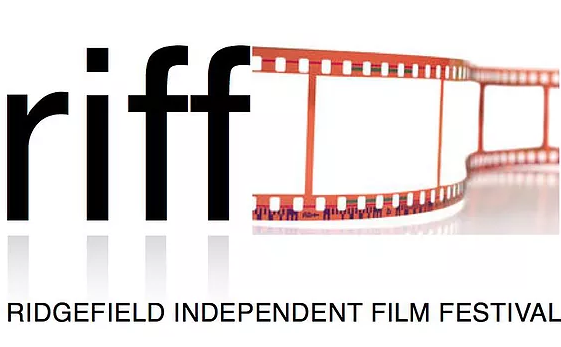 The Ridgefield Independent Film Festivalis screening multiple works by NYWIFT members. NYWIFT member Kirsten Larvick's documentary short John Hemmer and the Showgirls, Heather Cassano's documentary feature The Limits of My World, Natalie Gee's narrative short All is Not Lost, Yasmin Mistry's documentary short Family Rewritten, andLiz Samuel's narrative short Momtress are all schedule to screen at the festival on Oct. 18-21in Ridgefield, Connecticut. NYWIFT member Megan Smith-Harrisis the Festival Director. View the full festival schedule and purchase tickets online.
---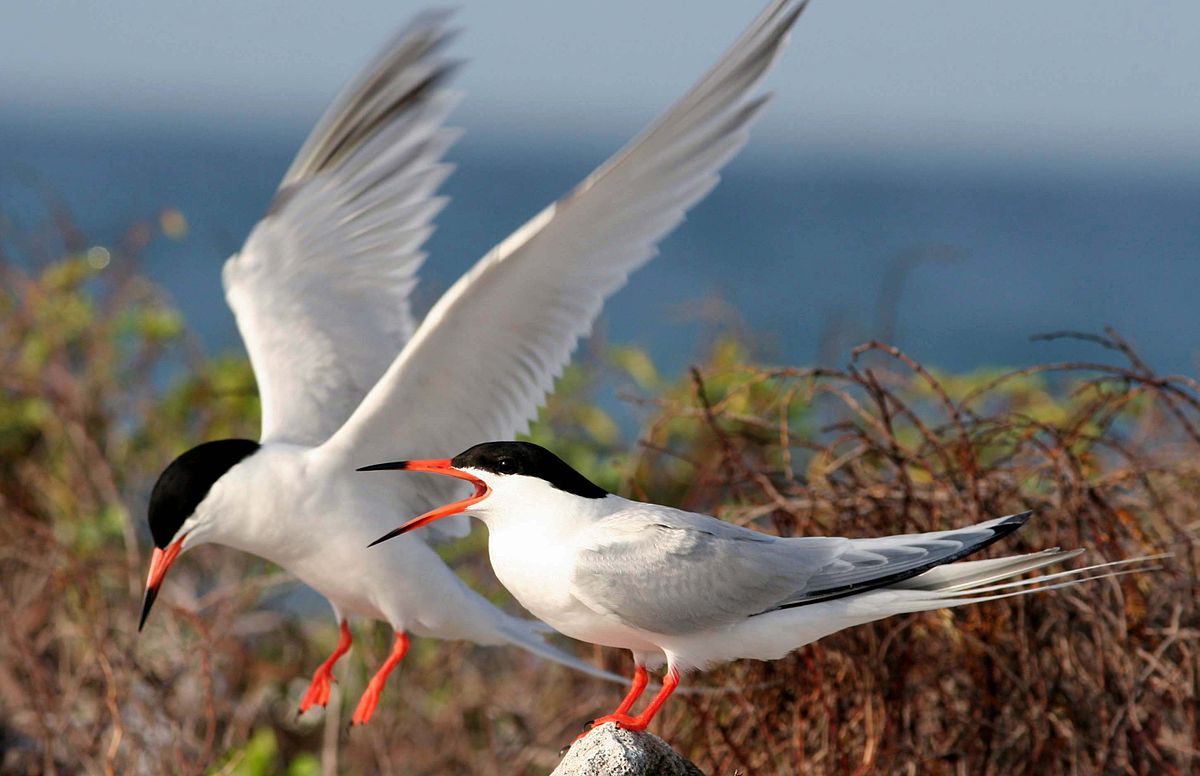 NYWIFT member Elaine Tack's film It's Hard to Be a Tern will screen at the 8thannual Wildlife Conservation Film Festival in NYC. It took 30 years to restore the Tern population to the St. Lawrence River. Even though the numbers have more than doubled thanks to the Tern Restoration Project, the common Tern still remains on the New York State list of endangered species. Human habitat, windmills, and chemicals have all threatened the terns. In addition, the funding for the program to save the birds is being also being threatened and could end in 2019. This film is the story of the Tern's fight for survival. The festival runs from October 18-28, and It's Hard to Be a Tern will screen October 20. Tack is the producer of the film and will also be speaking on a panel. Buy tickets.
---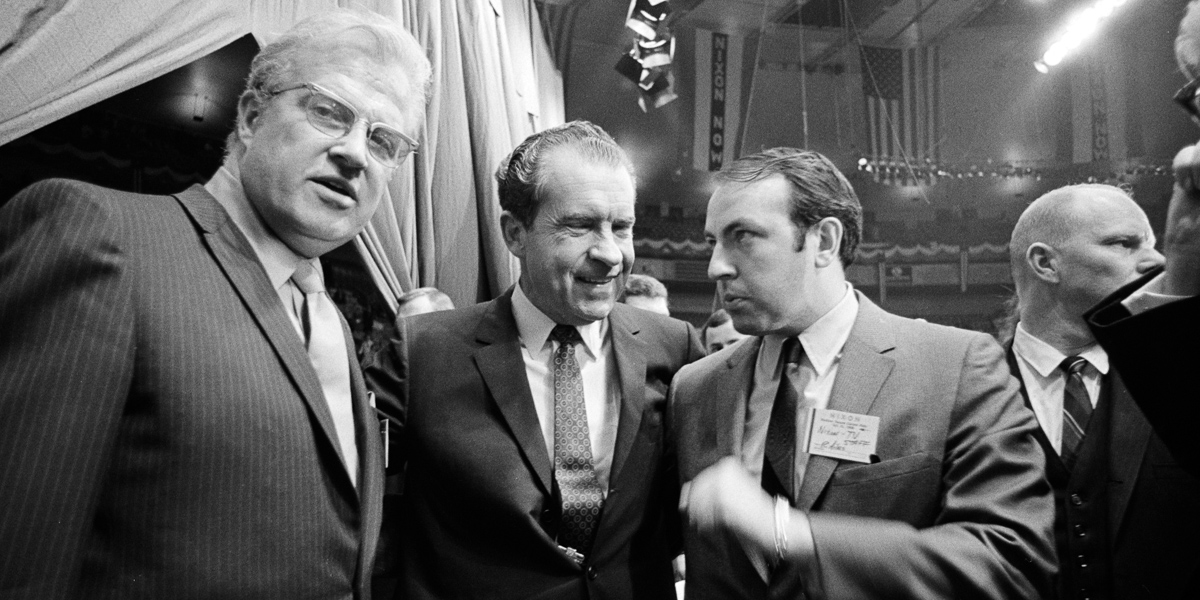 The documentary Divide & Conquer: The Story of Roger Ailes, for which NYWIFT member Jill Woodward was associate editor, will screen at the New York Film Festival and New Yorker Festival. The film has also been picked up for distribution by Magnolia Picturesafter its world premiere at Toronto International Film Festival. Divide & Conquer charts the rise and fall of the late Republican Party booster and controversial Fox News mogul who went down in flames amid multiple sexual harassment allegations. Tickets for the New York Film Fest screenings on Oct. 3-4 and New Yorker Festival screening on Oct. 7 are available online.
---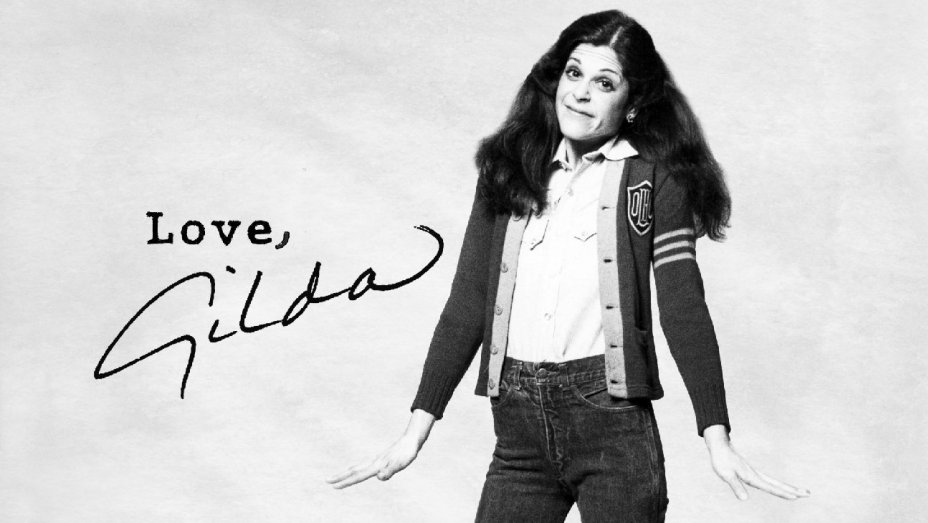 Love Gilda, a NYWIFT fiscally sponsored film, is now playing in theaters in New York and across the U.S. In her own words, comedienne Gilda Radner reflects on her life and career. Weaving together her recently discovered audiotapes, interviews with friends (Chevy Chase, Lorne Michaels, Laraine Newman, Paul Shaffer and Martin Short), rare home movies and diaries read by modern-day comedians inspired by Gilda (Bill Hader, Amy Poehler, Maya Rudolph and Cecily Strong). Directed by Lisa D'Appolito Love, Gilda opens up a unique window into the honest and whimsical world of a beloved performer whose greatest role was sharing her story. Purchase tickets online for screenings at The Landmark 57 and Quad Cinema.
---
The NYU Department of Child & Adolescent Psychiatry and CAMS on Campus are hosting a film screening of short film Lucy in the Sky, written by NYWIFT member Jen Rudinand directed by Sundance Grand Jury nominee Bertha Bay-Sa Pan. Lucy in the Skycenters around Lucy, a 14-year-old girl on the autism spectrum starting high school, and her family. The film stars Whoopi Goldberg, Zoe Margaret Colletti, Chaterine Curtin, Danny Burstein, Kelly Hu, Quinn McColgan, Isabella Russo, Adrian Raio, Madison Zamor, and Lexi Gwynn. The screening will take place Oct. 18at the NYU Kimmel Center for University Life and will be followed by a Q&A panel with Jen Rudin, Bertha Bay-Sa Pan, and the cast. Register online for free.
---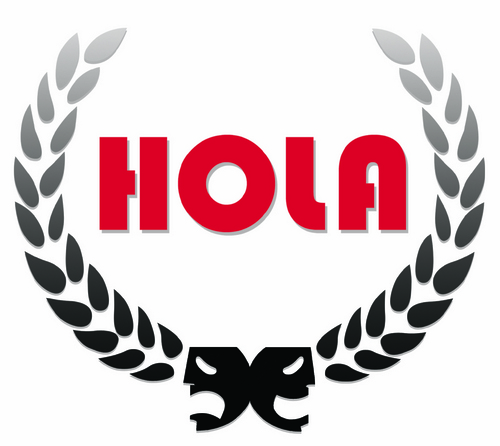 NYWIFT member Paola Poucel will be honored at the 2018 HOLA (Hispanic Organization of Latin Actors) Awards for Outstanding Performance by a Supporting Female Actor in Theater for her role inLa soprano calva en McDonald's. In addition to its annual tradition of honoring the best of Latino theater in New York, HOLA will be honoring Dascha Polanco (Orange Is the New Black), Kevin Chacón (Jessica Jones), Sophia Angelica, Jorge Alí Triana, and Ana María Estrada. The 2018 HOLA Awards Gala and Benefit will take place October 22 at the Gramercy Arts Theater. Tickets are $100 and can be purchased in advance by calling HOLA at (212) 253-1015 or (888) 624-HOLA.
---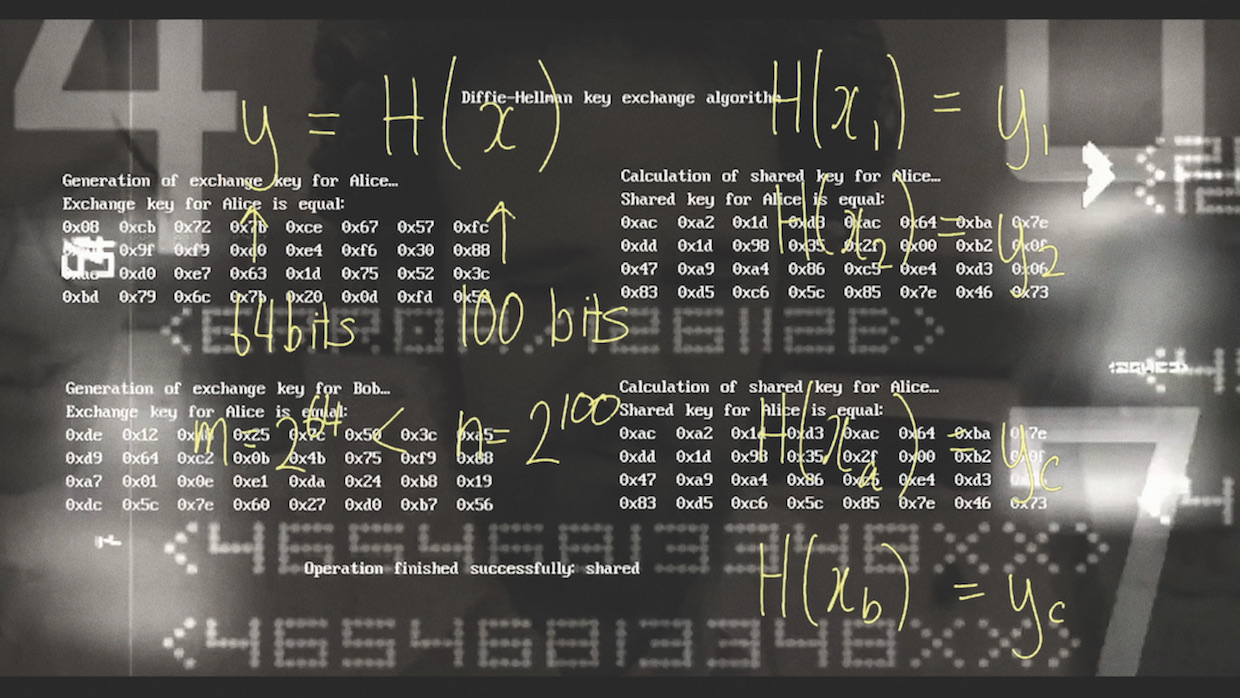 NYWIFT member Barbara Bruni wrote "A Matter of Trust," about the use of Blockchain technology in the entertainment industry, for the latest issue of Filmmaker Magazine. The article contains some information presented at NYWIFT's panel with SingularDTV in Spring 2018. Filmmaker Magazine subscribers can read the article here.
---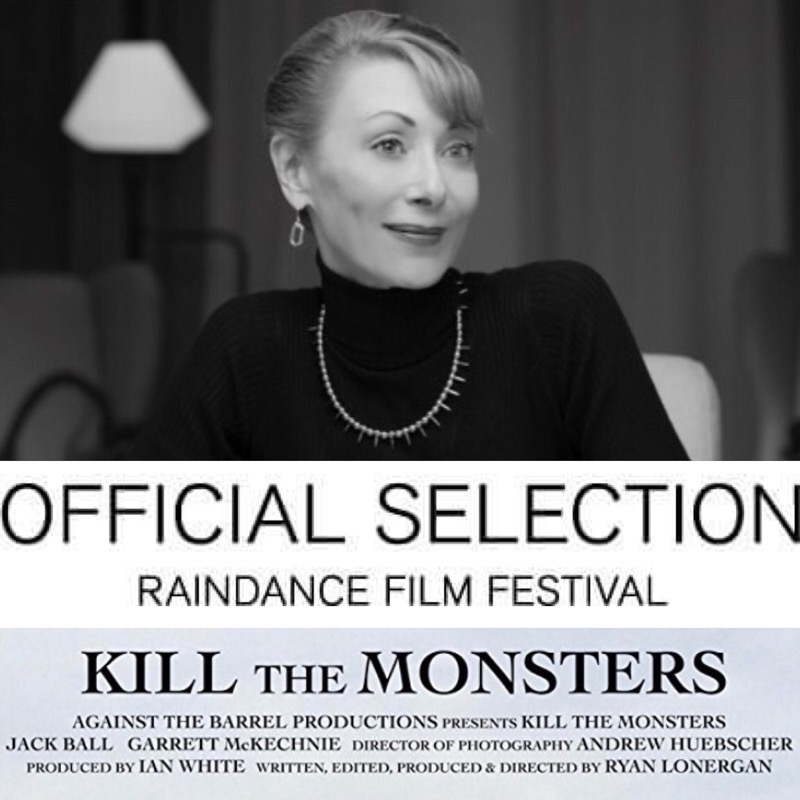 NYWIFT member Julia Campanelli co-stars in Kill The Monsters, a short film directed by Ryan Lonergan. Kill The Monsterswill have its UK Premiere at Raindance Film Festival on September 28-29. Campanelli will also be present with the director at a Q&A following the screening on September 29. The film is about three men who struggle to save their relationship while traveling across the country in search of a doctor who they believe will make them well. The film won Best Screenplay at Houston Outfest. Tickets to the Raindance screenings are available online.
---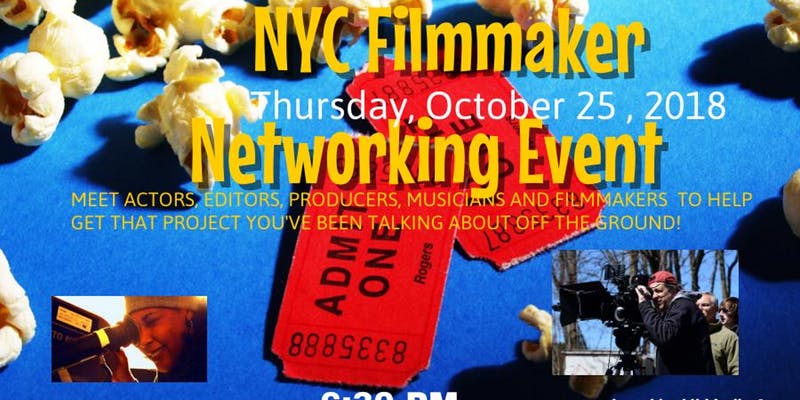 NYWIFT Member Linnette Harrigan, a 20-year veteran of the entertainment industry, has started NYC Filmmaker Networking Events. The event provides filmmakers a great way to connect with writers, producers, sound designers, musicians, composes, and filmmakers to help get projects off the ground. Great food, drinks, and Halloween giveaways will be included for the event on October 25. The event will take place at Resobox in East Village. Tickets are available online.
---

NYWIFT members are invited to the Stuntwomen United Network Inc. Red Carpet Gala on October 11 at 6 PM at White Eagle Hall in Jersey City.  Buy tickets. Stuntwomen United Network, Inc. (S.U.N.), led by NYWIFT member Tina McKissick, was formed as a community where female stunt performers can connect to resources, workshops, mentorship programs and each other for support and guidance. Our goal is to strengthen the roles of women working in the stunt industry. We aspire to develop engaging networking events that encourage women to grow and connect with each other within a strongly male dominated industry. By providing financial assistance and support as well as scholarships for growth, S.U.N. women will be better prepared and trained for their job giving them a step up where this is not only necessary but critical to their lives.
---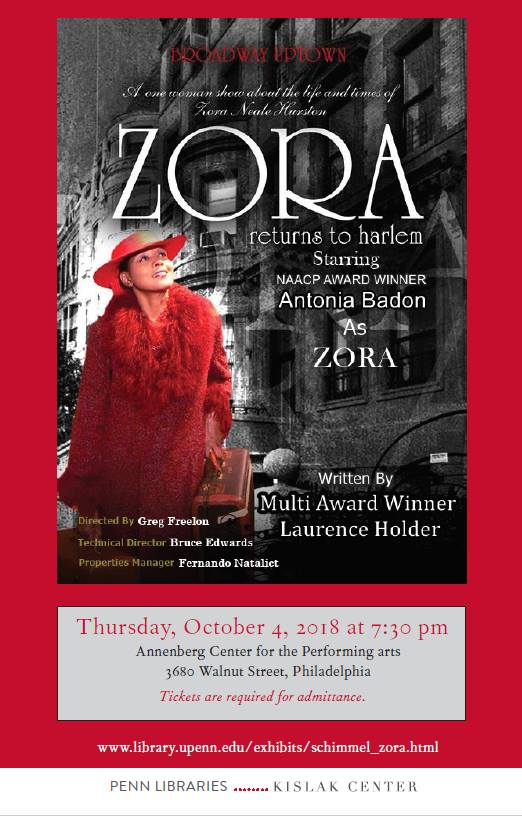 NYWIFT member Antonia Badon will be performing a one-woman show, Zora Returns to Harlem, about the life of acclaimed novelist Zora Neale Hurston on October 4 at the Annenberg Center for the Performing Arts. The one-woman play captures the story of the Harlem Renaissance through the life of Hurston, often labeled as one of the most gifted and prolific writers of the early twentieth century. Hurston has been celebrated as a genius of the South whose life embodies the zeal, determination, and brilliance of black Americans who succeeded in creating a vibrant literary movement energized by racial struggles and multi-cultural identities. Adapted and enacted by NAACP award winner, Antonia Badon, the play has received "flawless", "sparkling", "soul-tingling" reviews. Penn will present the play for a one-night only performance in conjunction with the Penn Libraries' current exhibit OK, I'll Do It Myself: Narratives of Intrepid Women in the American Wilderness. Buy tickets.
---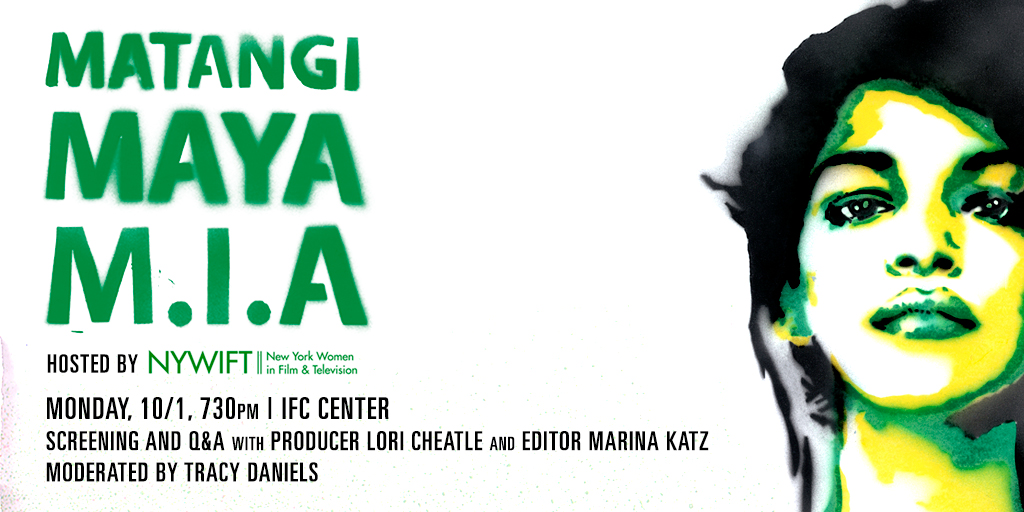 NYWIFT and Cinereach will co-host a special screening of MATANGI / MAYA / M.I.A., a documentary about pop star M.I.A.'s personal and professional journey. Drawn from a cache of personal video recordings from the past 22 years, director Steve Loveridge's Sundance award winning MATANGI / MAYA / M.I.A.is a startlingly personal profile of the critically acclaimed artist, chronicling her remarkable journey from refugee immigrant to pop star. The screening will take place October 1 at IFC Center and will be followed by a Q&A with producer Lori Cheatle and editor Marina Katz, moderated by NYWIFT board member Tracy Daniels. Tickets are available online.
---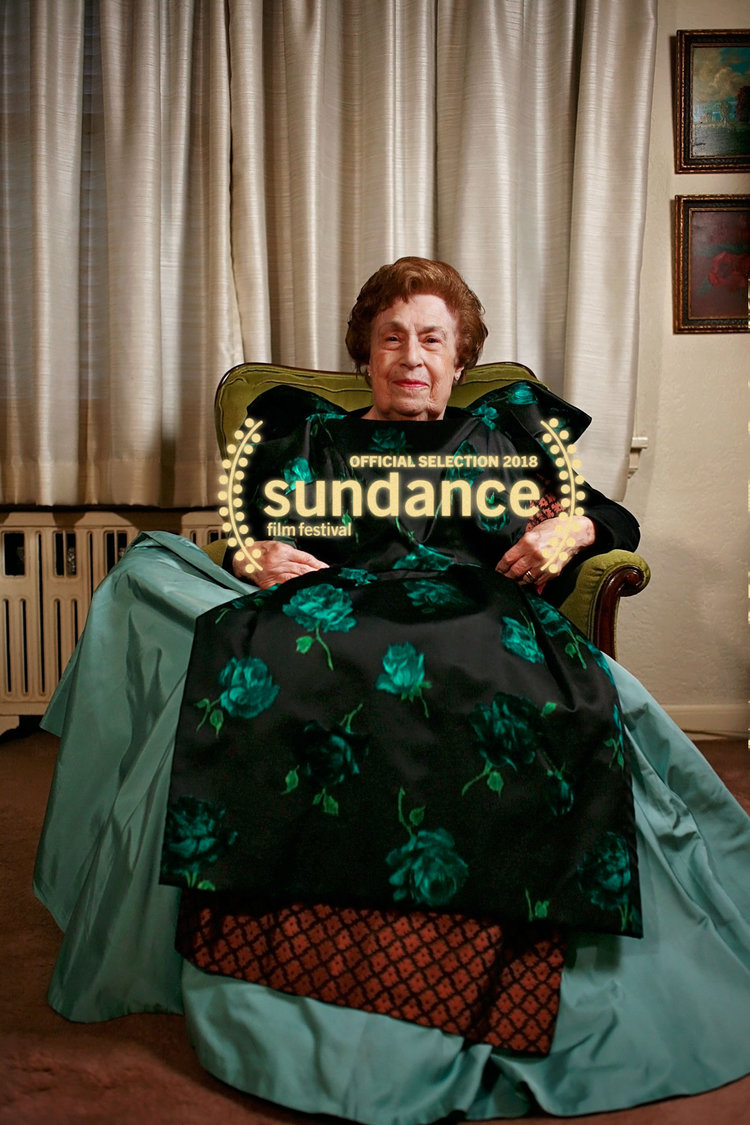 NYWIFT members are invited to a special screening of 306 HOLLYWOODat Quad Cinema, September 30 at 4:55 PM, followed by a Q&A with director Elan Bogarin moderated by NYWIFT Board member Annetta Marion. With boundless creativity and an irrepressible bouncing energy, 306 HOLLYWOOD memorializes and honors the life of the filmmakers' grandmother Annette Ontell. Housewife, fashion designer, and beloved family member, Ontell lived seven decades in the same house—306 Hollywood Avenue in Hillside, New Jersey. Ultimately a profound reflection on how we examine and deal with the past, the film can also be viewed as a quirky instruction manual on how to live in the present. By turns elegiac, celebratory, and edgy, with extrapolations ranging from the Rockefellers to Rome, 306 HOLLYWOOD moves unexpectedly but inevitably, like a beautiful murmuration of birds. It remains intellectually adventurous while playfully peeking into odd corners and exploring shifts in scale. With a lovely familial touch and a fresh musical score, it is also a crazy smart fun watch. Buy tickets now.
---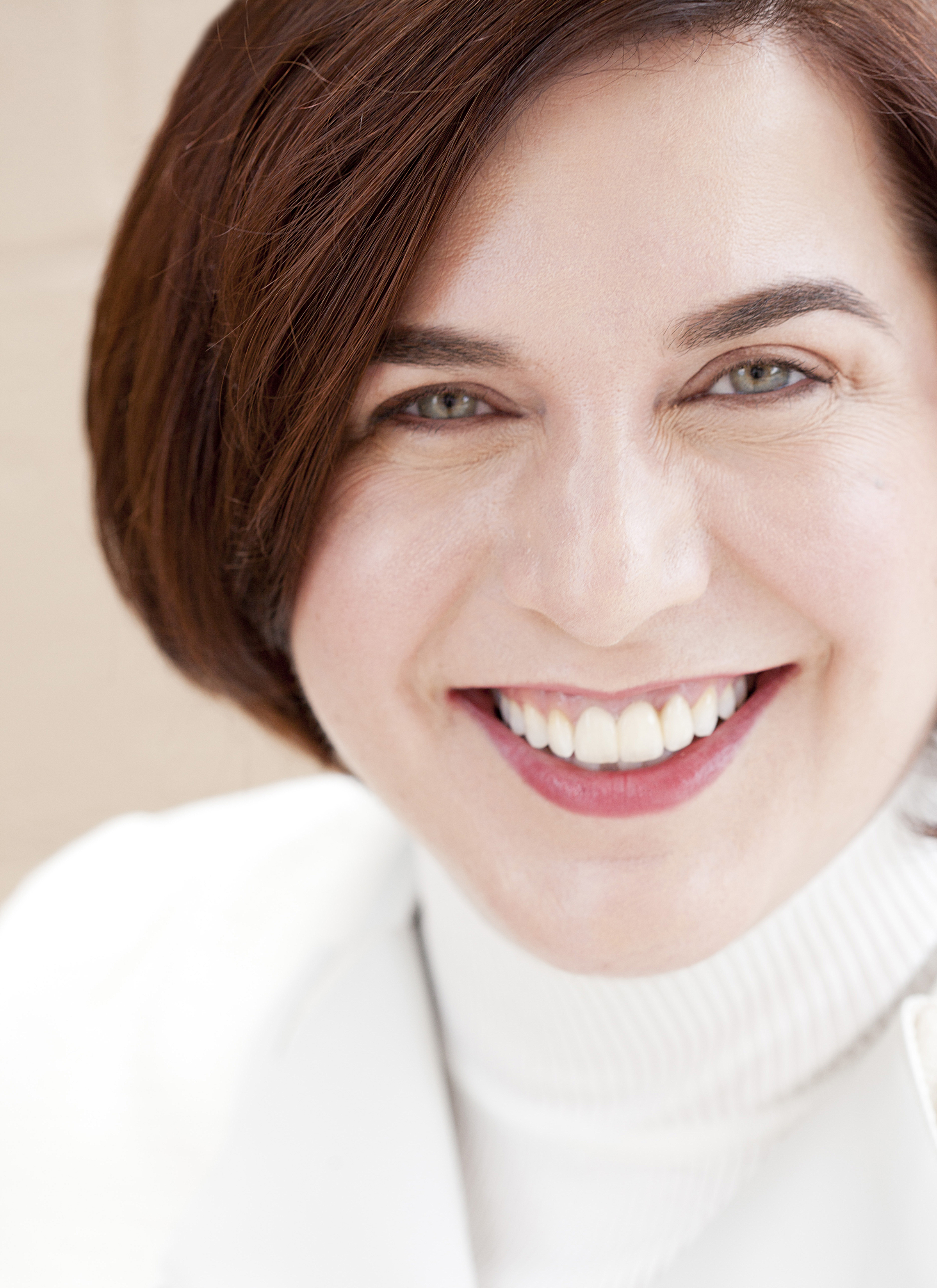 Out of thousands of entries, A Native Land (www.anativelandmovie.com) by NYWIFT member Caitlin McCarthy has advanced to the 2018 Slamdance Screenplay Competition Quarterfinals. Next round TBA on September 24. To learn more, visit http://slamdance.com/Introducing-the-2018-Screenplay-Competition-Quarter-Finalists.
---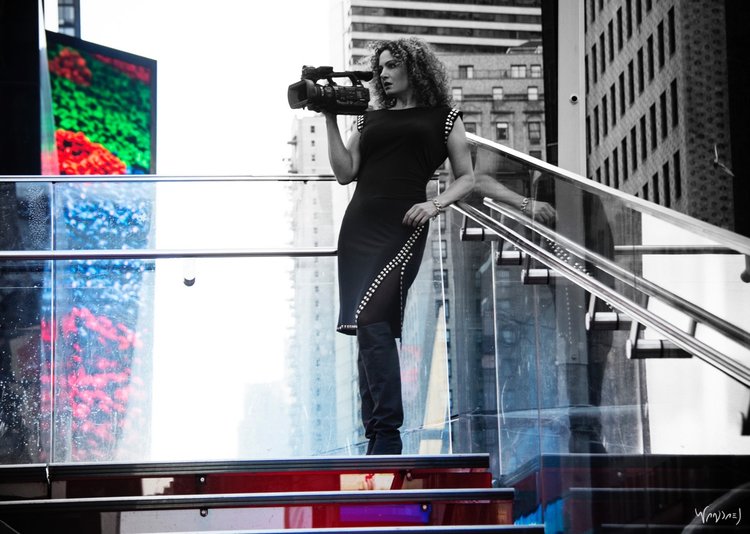 NYWIFT member filmmaker/actress Lucia Grillo will appear on Comedy Central Italy opposite Italian star Fabio Volo in his hit comedy series, Untraditional, which takes place between Milan and New York. She also has a supporting role in the dramatic series, Switch, with Olympia Dukakis. After the success of several of her shorts and documentaries, Grillo is currently in development on her first narrative feature, A Tigered Calm and is adapting the feminist book Umbertina for television.
---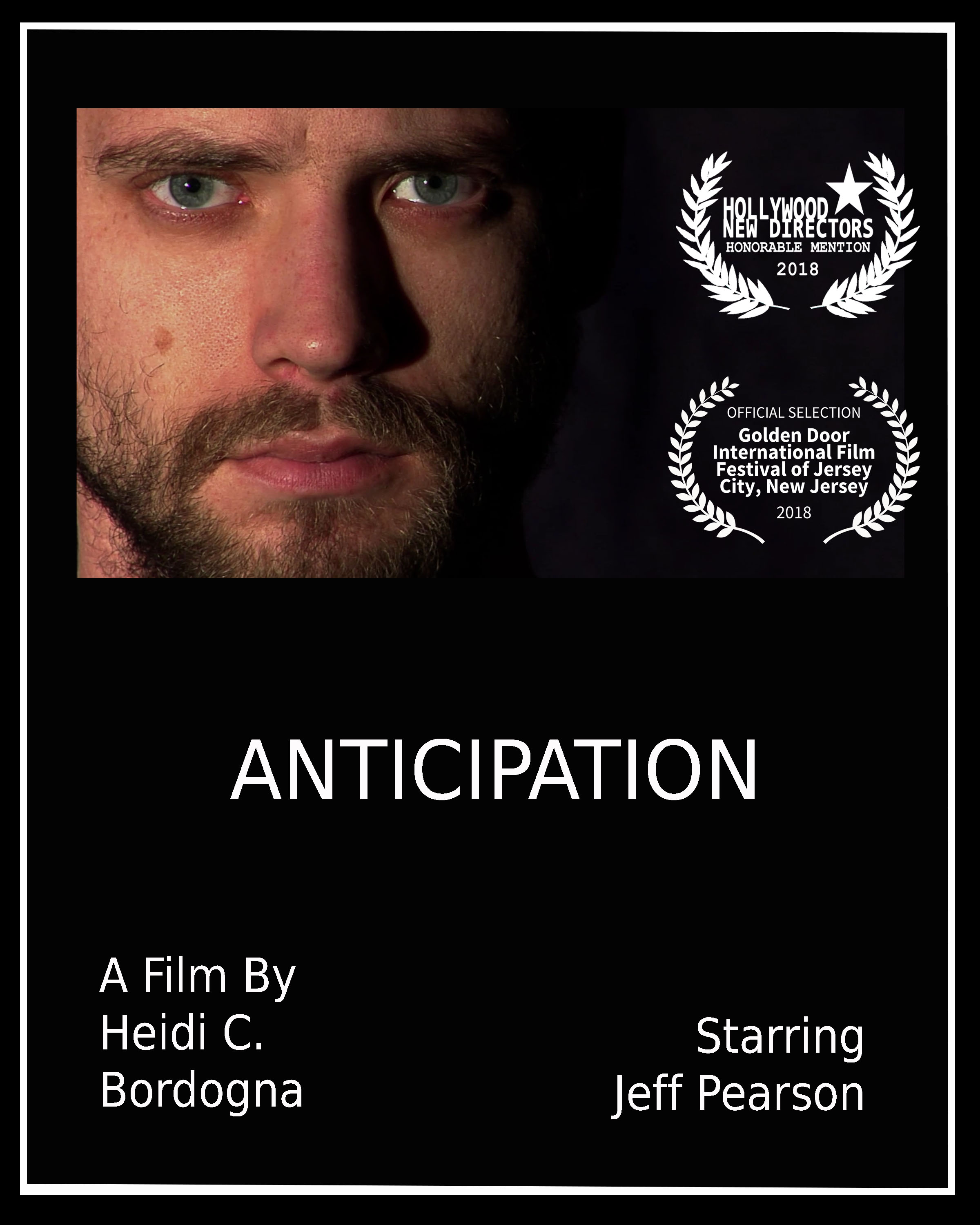 Anticipation, a short film written, directed, and produced by NYWIFT member Heidi Bordogna will screen at the Golden Door International Film Festival in Jersey City on Sept. 23 at 4PM. Anticipation is a window into the daily life of a college student as he consumes and is consumed by mediated images, food-less food, medication, and dark content. The film received Honorable Mention at the Hollywood New Directors Festival in Los Angeles. Buy tickets.
---
The Third Act, a web series created by NYWIFT member Jody Atkison, who also stars in the series, took home three awards at New Hope Film Festival in August. The series was awarded Best Web Series, Best Female Eye Filmmaker, and the Audience Choice Web Series. Watch the first season of six episodes on Youtube! Three out of the six episodes were also directed by NYWIFT member Michelle Fillion. The Third Act is a web series about two friends as they reinvent themselves in midlife. The fun never stops, whether parenting teens, caring for elderly parents, invigorating a long-term marriage, or negotiating a divorce, all while getting their groove back and getting out there!
---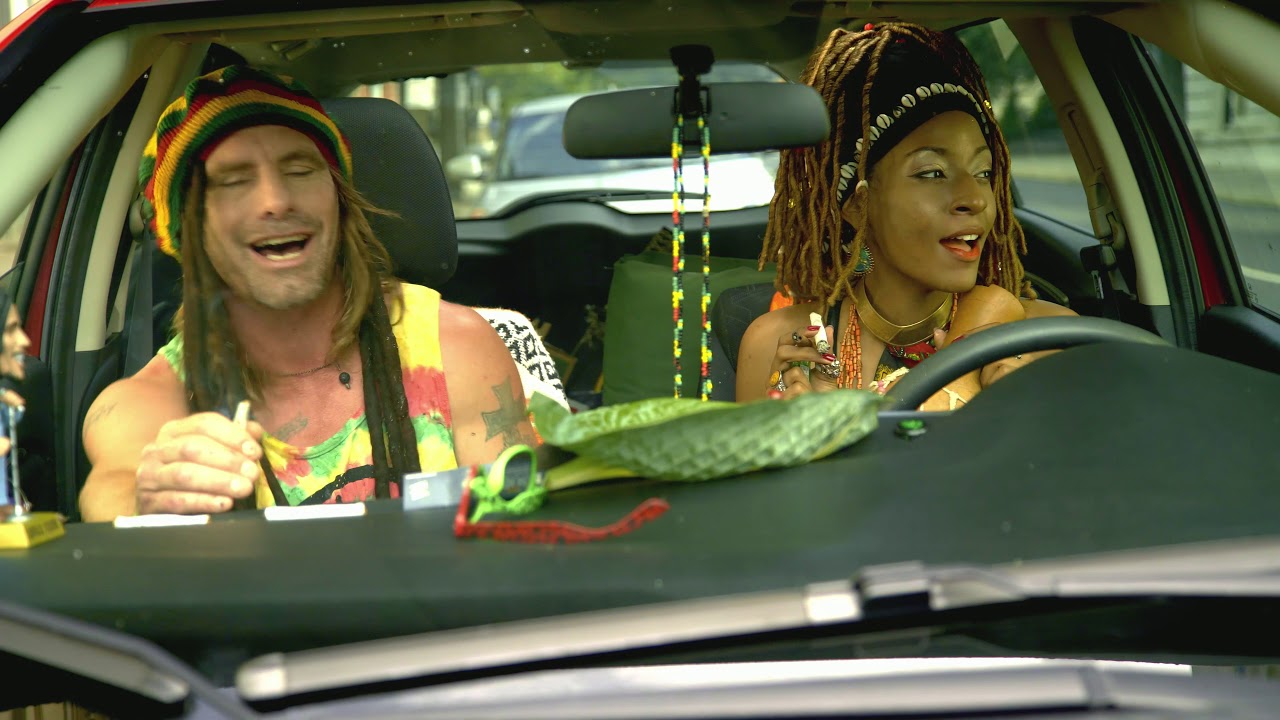 NYWIFT member Sue Lange's short film, Traffic Opera, will screen at the Southampton International Film Festival in Southampton, UK. When a tractor trailer stalls in a busy intersection, road rage erupts into violence. The occupants of the trapped vehicles must quickly work together to defuse the situation, all while singing opera. The film has been nominated for best short comedy film and best score, and the festival will take place Oct. 17-21. Screening dates and times TBA.
---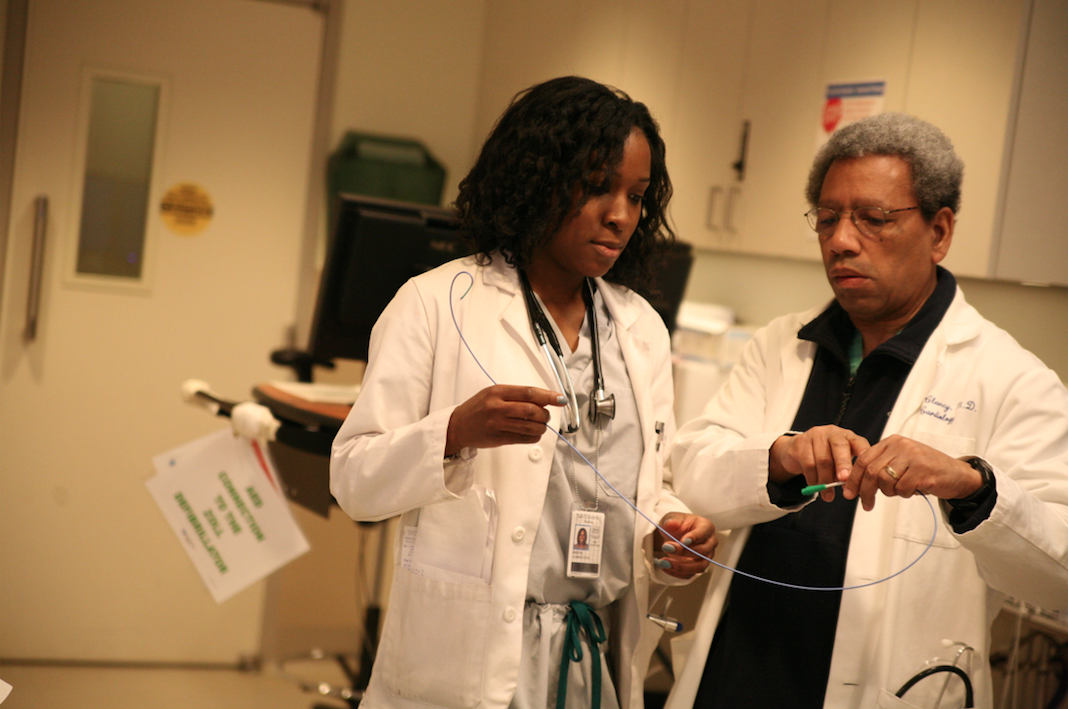 The National Academy of Medicine (NAM) officially released NYWIFT member Crystal R. Emery's discussion paper, "Stat! An Action Plan for Replacing the Broken System of Recruitment and Retention of Underrepresented Minorities in Medicine." This milestone sets an important precedent, since she is one of the few – perhaps the only – non-academic, non-MD the Academy has ever invited to do a discussion paper. this paper opens with these words of American writer, feminist and civil rights activist Audre Lourde: "The Master's tools will never dismantle the Master's house." Despite what our world looks like, and the rise tide of racism and lack of civil discourse rampantly ripping our society apart, we are fighting back. To do so, we are engaged in a long and difficult war, but this milestone we've just achieved is a small victory in that war. Read the paper here. Please join the discussion by visiting @CrystalREmery on Twitter. Feel free to retweet or reply to the post using #ChangingTheFaceOfSTEM and #NAMPerspectives.
---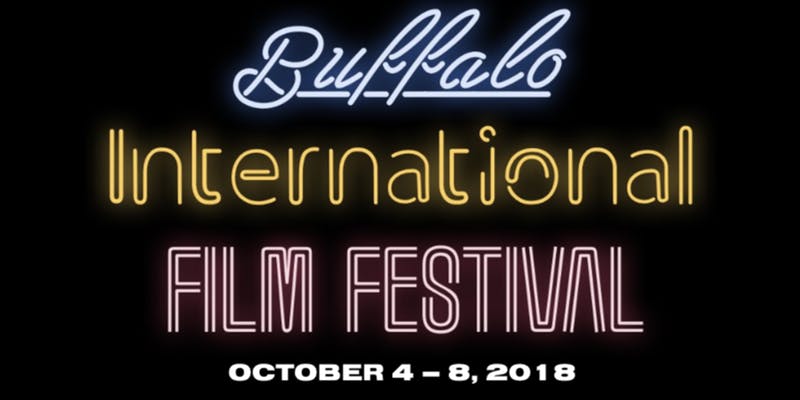 NYWIFT member Marzy Hart's pilot Linked is a new series exploring how a group of seemingly fragmented people is connected through sex, loneliness, and transaction. The pilot will screen at Buffalo International Film Fest on Oct. 5 at 7PM. Tickets are available online.  It will also screen at YoFiFest in Yonkers – details TBA.
---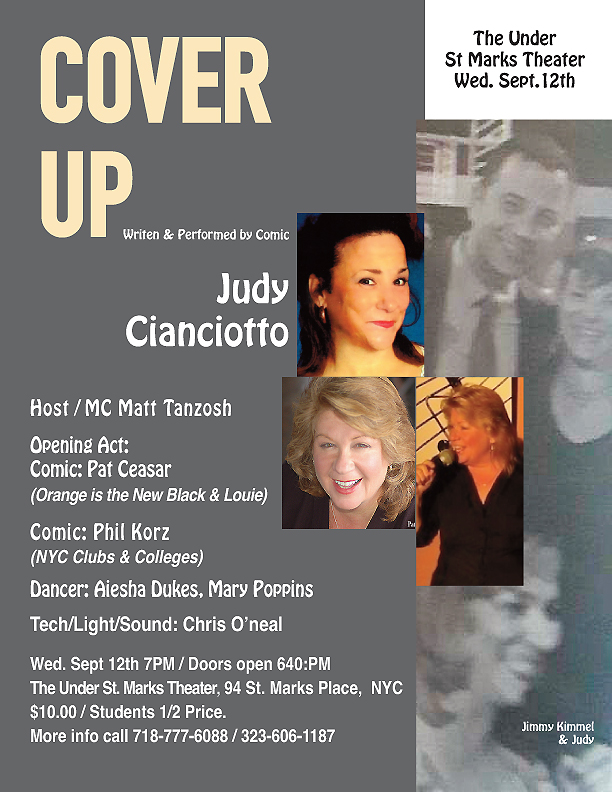 NYWIFT member Pat Ceasar will open for Cover Up at the Under the St. Marks Theatre on Sept. 12  at 7PM. Cover Up is written and performed by LA comic Judy Cianciotto. Pat Ceasar as had appearances on Orange is the New Black and Louie. Tickets are $10 (Students – Half Price) and are available via phone 718-777-6088 / 323-606-1187.
---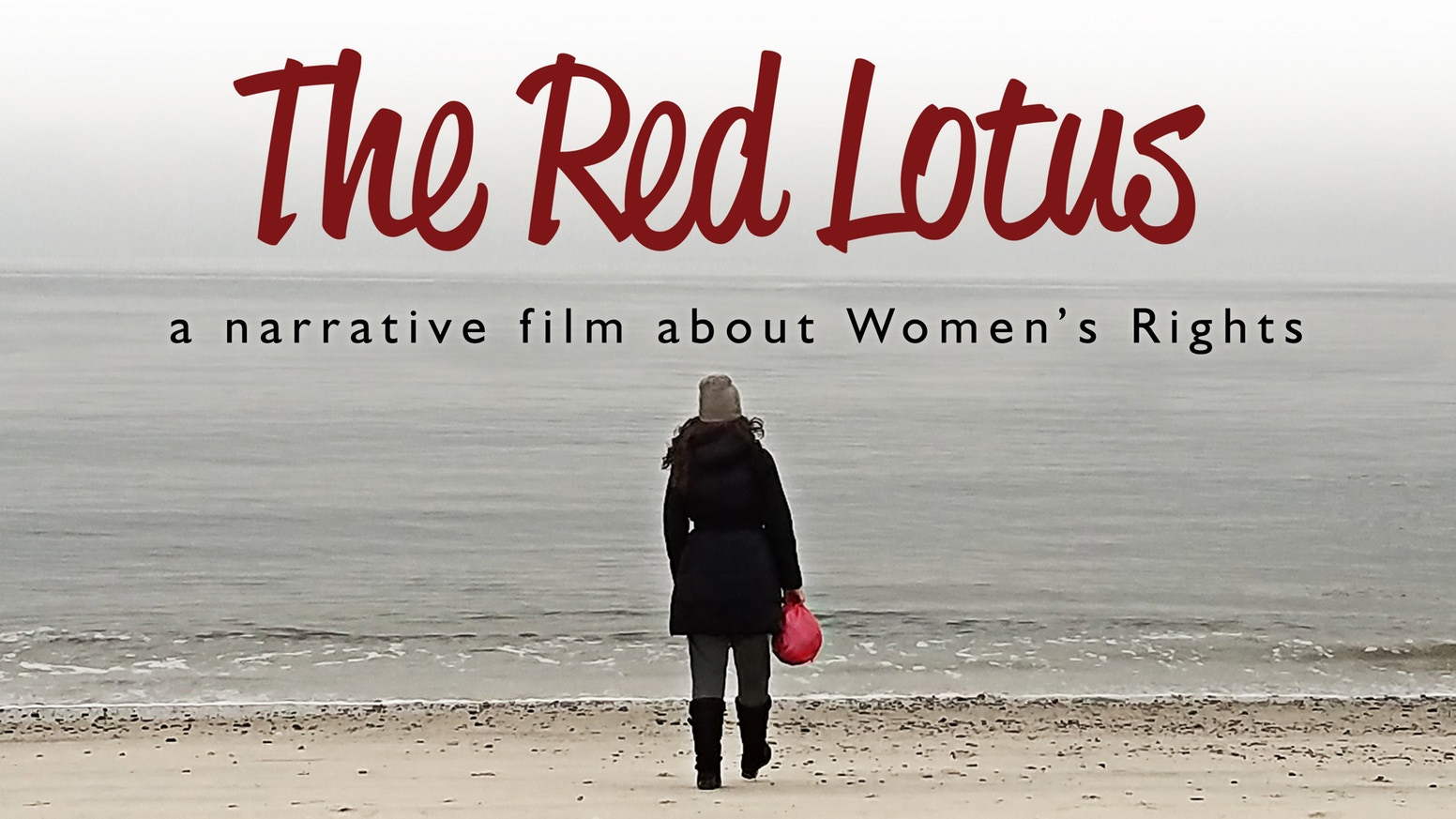 NYWIFT member Shara Ashley Zeiger has multiple screenings coming up for her film and pilot. Zeiger's The Red Lotus, that Zeiger wrote/produced/acted in will screen Sept. 22 at the Golden Door Film Festival in Jersey City, NJ, and Oct. 7 at the Awareness Film Festival in Los Angeles, CA. The Red Lotus is set in the not-too-distant dystopian future, and features two sisters who go away for a weekend to strength their relationship and uncover a secret that will bind them for life. Zeiger's pilot JOE which she also wrote/produced/acted in screened Sept. 9 at the Northeast Film Festival in Teaneck, NJ and is nominated for Best Short Film. JOE is about a newly hired barista that meets the man of her dreams on the street and instinctively lies about what is paying the bills but discovers that his favorite coffee shop is also the one she works at. Tickets for all screenings are available on Zeiger's website.
---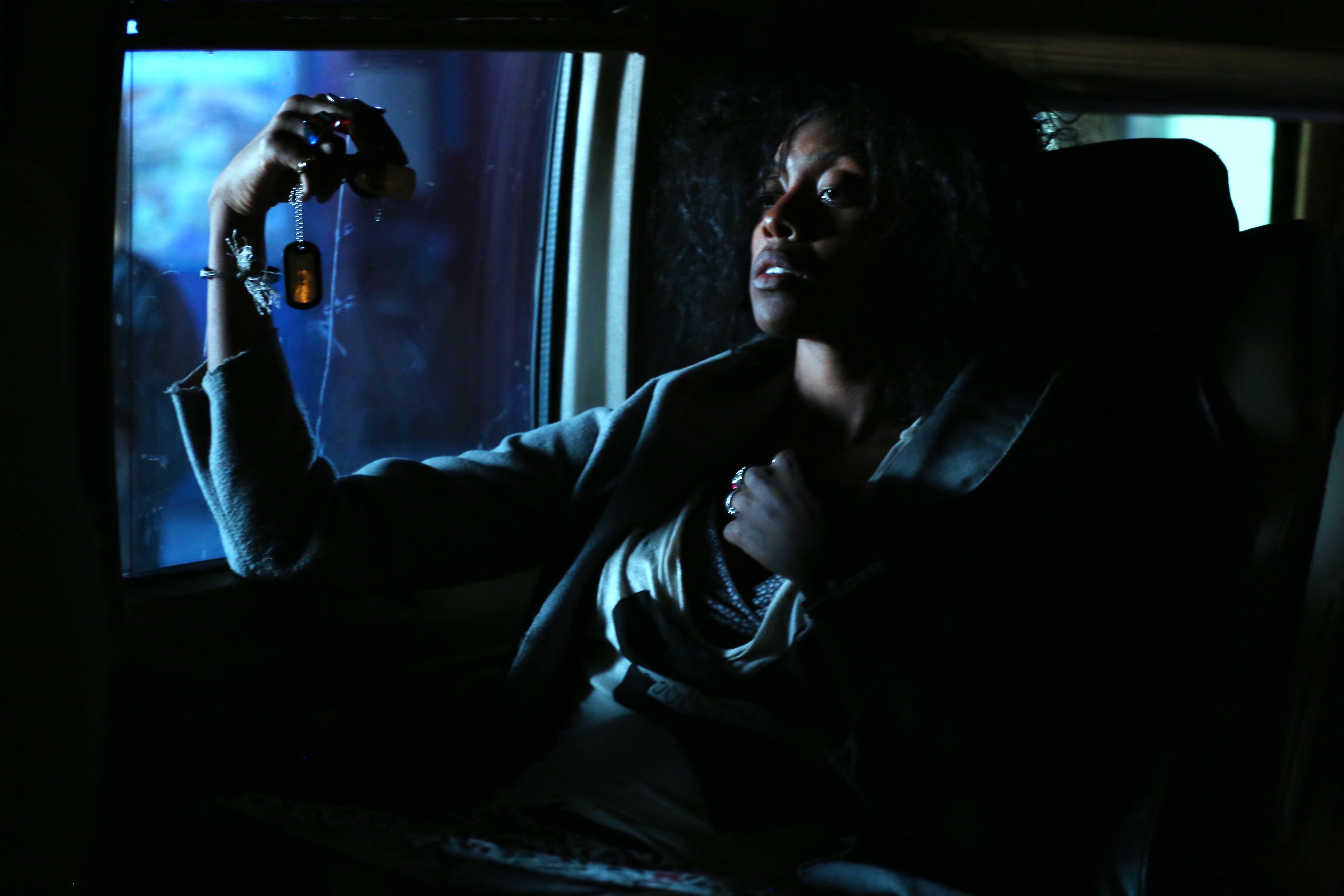 NYWIFT Member Barbara Bruni is a co-producer of the film Bikini Moon, which will have its New York theatrical run Oct 12 – 25 at Cinema Village. The film is directed by Milcho Manchevski, an Academy Award Nominee (Before The Rain), and stars Condola Rashad, Sarah Goldberg, Will Janowitz, Sathya Sridharan, and Mykal-Michelle Harris. The film features a charismatic but mentally unstable vet who captures the attention of a documentary film crew who are ready to exploit her story for their own shot at independent movie fame in a modern, urban fairy tale setting amidst a fractured ideal of family. Tickets are available online.