The Writers Lab, produced by New York Women in Film & Television, and The Writers Lab founders Kyle Ann Stokes, Elizabeth Kaiden and Nitza Wilon, was launched in 2015 to provide script development for women writers over the age of 40. It creates a springboard for scripts to reach the next stage of production and expands the diversity of narrative film.
Funded by Meryl Streep and Nicole Kidman, The Lab is a four-day writers workshop that gives women screenwriters over the age of 40 the opportunity to work intensively on their feature film scripts with the support of established film professionals. Mentors and Writers engage in a rigorous process of intensive script development through one-on-one meetings, panel discussions, peer workshops, and at group meals, Interactions are designed to inspire the artists; to prompt creative exploration; and, through revision, to cultivate first-rate cinematic stories.
CONGRATULATIONS TO THE WRITERS LAB 2018 PARTICIPANTS
The Writers Lab is dedicated to developing narrative feature screenplays written by women over the age of 40. We feel it is critical to nurture the voices of mature women that have not been heard and are in danger of being lost entirely. We look forward to a new landscape where the female narrative is in equal proportion to the male narrative, and where shared stories strengthen our ties to one another and empower younger generations.
We are committed to female storytellers, yet we do not limit our search to stories about women. The Writers Lab seeks well crafted scripts, in all genres, exploring universal themes, using a full range of cinematic tools.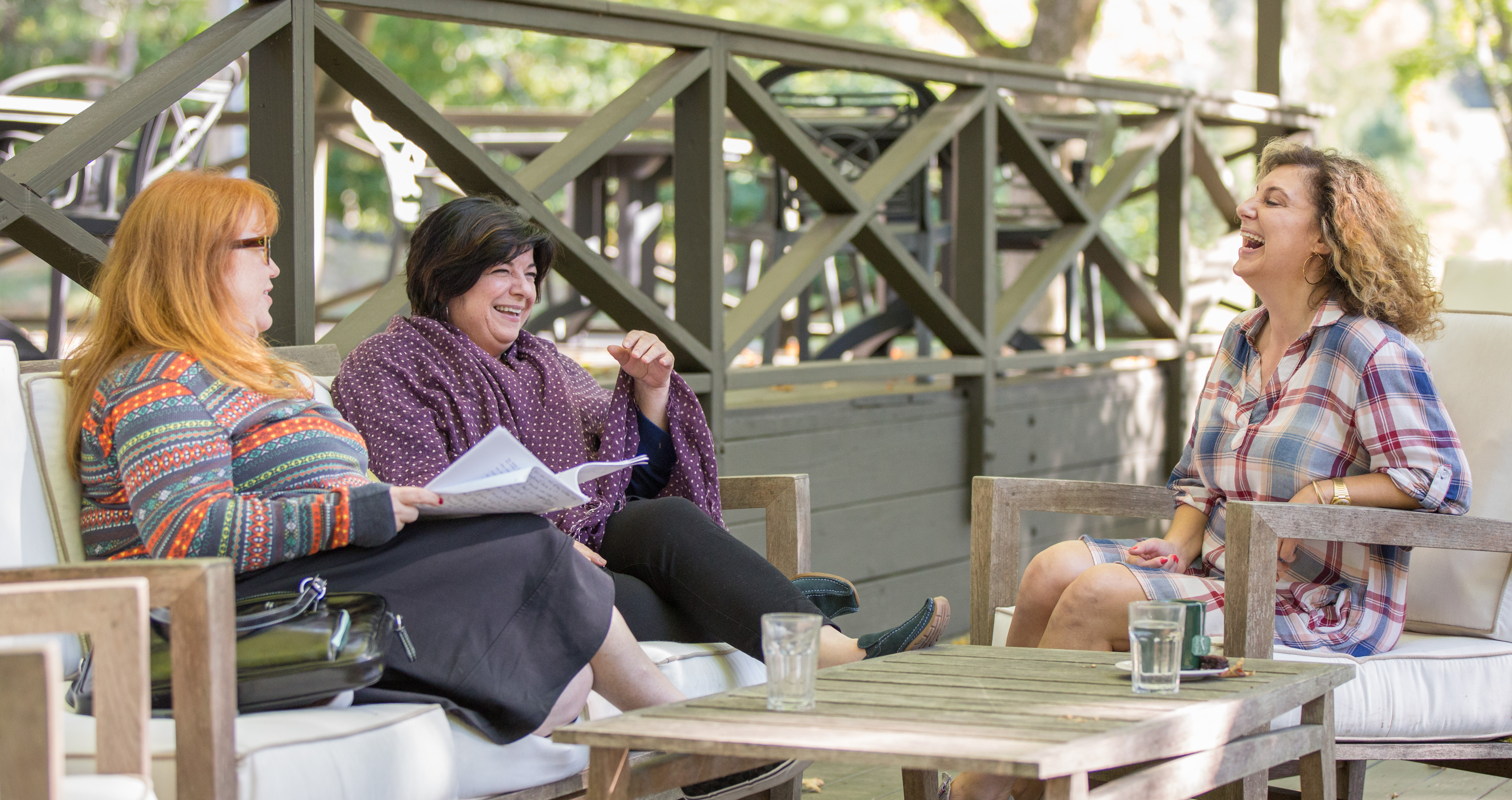 Impact of the Lab to-date:
Five writers have their first writer-for-hire jobs
Three writers have their first manager and agent
One writer won a teaching job at a university
One of our inaugural scripts has been optioned by a production/financing company with a director attached
One inaugural script has been optioned by an Oscar-nominated director
One writer was awarded the prestigious Nicholl Fellowship for screenwriting
The Writers Lab 2018 is supported by Meryl Streep and Nicole Kidman and is produced by IRIS and New York Women in Film & Television, in collaboration with the Writers Guild of America, East, with support from The Black List, Film Fatales, Final Draft, Relativity Ventures, Stony Brook Southampton+Manhattan & Tribeca Film Institute.
Past mentors include: Susan Cartsonis (What Women Want, The Duff), Lisa Cortés (Precious, Shadowboxer), Amy Fox (Equity), Pat Verducci (Consultant, Disney/Pixar),  Mary Jane Skalski (Win Win, The Station Agent ), and Pamela Gray (A Walk on the Moon, Star Trek: The Next Generation).