Join Film Fatales for an online workshop about Making Pitch Decks That Hook with Film Fatales member Jenny Deller (writer-director of Future Weather and producer of Claire in Motion).
Date: Friday, February 3, 2023
Time: 5 PM ET / 2 PM PT
Platform: Zoom
Cost to attend: $5 for NYWIFT (reg. $10) with code NYWIFTguest
In this workshop filmmaker and designer Jenny Deller will walk you through five simple steps to help you pre-visualize and pitch your film, music video or TV series. Come learn the latest ideas that are helping showrunners, directors and producers advance their projects and walk away with some basic concepts, design tips and resources to get your pitches off to a great start this spring.
Jenny's decks have assisted award-winning film, television and commercial creators land work for Warner Brothers, HBOMax, Showtime, AppleTV+, TNT and USA Networks; as well as national brands like Toyota, Cox, Amazon and Home Depot.
With support from event partners The Big Apple Film Festival, New York Women in Film & Television, PANO, Seed&Spark, and NewFilmmakers Los Angeles.
Panelist: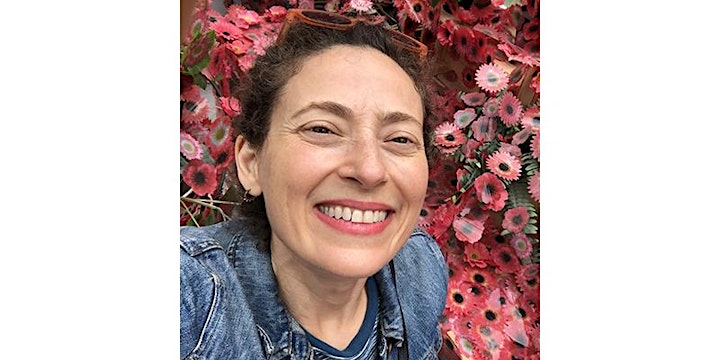 Jenny Deller is a filmmaker and designer who loves helping fellow creators take the first step in launching their visions. Crafted to immerse viewers in story and tone, her pitch decks have assisted award-winning film, television and commercial creators land work for Warner Brothers, HBOMax, Showtime, AppleTV+, TNT and USA Networks; as well as national brands like Toyota, Cox, Amazon and Home Depot. Her debut feature as writer-director, FUTURE WEATHER, stars Amy Madigan, Lili Taylor, Marin Ireland and Perla Haney-Jardine. It premiered at the Tribeca Film Festival and was distributed worldwide. While in development, FUTURE WEATHER received the Showtime Tony Cox Award for Screenwriting and three grants from the Alfred P. Sloan Foundation for its unique exploration of climate change. Most recently, she produced the independent thriller, CLAIRE IN MOTION (SXSW) starring Betsy Brandt and co- directed by Annie Howell and Lisa Robinson. Her work has been supported by Film Independent, The Gotham, Netflix, Women in Film and The Wexner Center. Fun fact: she once played a Russian moll on an episode of LAW & ORDER.

FREQUENTLY ASKED QUESTIONS:
Who is participating?
This online workshop is open to filmmakers and film lovers of all backgrounds.
Will this be recorded?
Yes, the discussion will be recorded and a video replay link will be available for 48 hours after for those unable to attend live.
Will I be able to ask questions?
Yes, you can send in questions in advance or ask during the event in the Q&A box.
When will I receive the link to join?
You will receive the Zoom link upon RSVP and a reminder will be sent the day of the event.
Partner Organizations: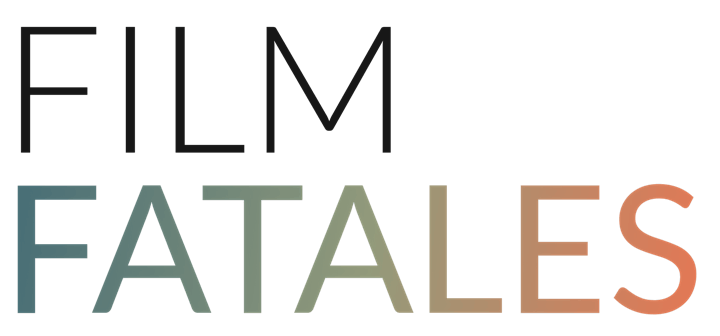 Film Fatales is a non profit arts organization which advocates for parity in the film industry and supports an inclusive community of over a thousand feature film and television directors of all marginalized genders. We raise the visibility of marginalized directors and expand the talent pool for decision makers looking to work with underrepresented voices. Together, we can build a more equitable industry for us all.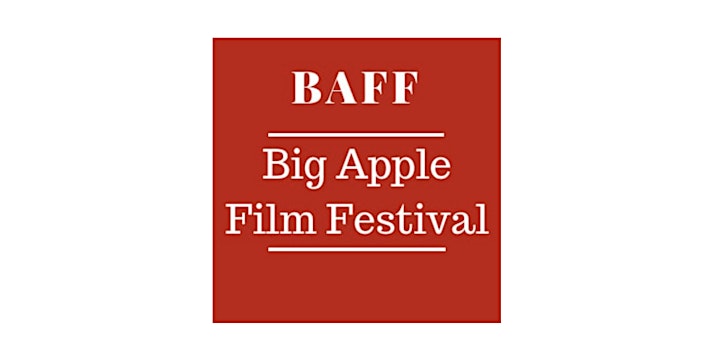 The Big Apple Film Festival is dedicated to showcasing and promoting the highest quality films from the New York City independent film community, as well as additional specially selected films from across the country and around the world. Additionally, the festival is proud to honor a variety of New York City based filmmakers, writers, actors and artists who have played an influential role in the growth of independent filmmaking in the Big Apple. Each season, BAFF presents awards in various categories in filmmaking and screenwriting.

New York Women in Film & Television connects, educates, and advocates for women to accelerate diversity in media. As the preeminent entertainment industry association for women in New York, NYWIFT energizes women by illuminating their achievements, presenting training and professional development programs, awarding scholarships and grants, and providing access to a supportive community of peers. NYWIFT brings together more than 2,500 women and men working both above and below the line. NYWIFT is part of a network of 60 women in film organizations worldwide, representing more than 15,000 members. NYWIFT is a nonprofit 501c3 public charity.

Seed&Spark is where creators and audiences work together to tell stories that celebrate diverse voices and foster vibrant conversation. Find your next spark of curiosity, inspiration and community!

NewFilmmakers Los Angeles (NFMLA) champions emerging and diverse filmmakers and storytellers from around the world and provides a forum where filmmakers can be recognized for their contributions, have open audience discussions about their work and connect with industry professionals for insight on distribution, production and representation. In an effort to showcase, support, educate and build relationships for next-gen filmmakers, NFMLA has rapidly expanded beyond the NFMLA Monthly Film Festival to host an array of workshops, panels, competitions and networking programs, including the InFocus initiative which combats the lack of diversity in media by celebrating underrepresented voices.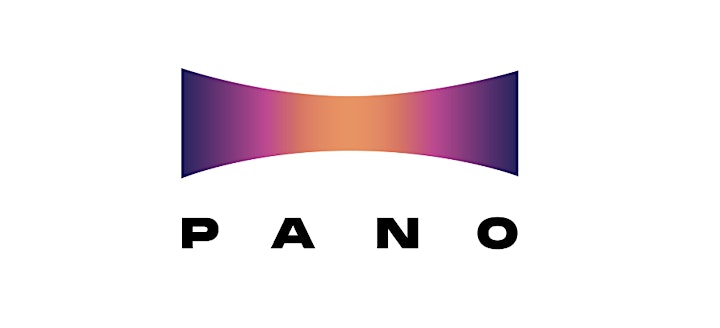 PANO (formerly NYC Women Filmmakers) champions inclusion in Film, TV, and Media by connecting underrepresented creators with influential networks, valuable resources, and career-changing opportunities to impact meaningful change in the industry.
Film Fatales organizes panel discussions, educational workshops and networking mixers focused on amplifying marginalized voices in film and television. Capacity is limited. The session will be recorded for those unable to participate in the live program. Your participation constitutes your consent to being recorded and photographed during the event and to Film Fatales sharing those recordings and photos with the world. Please contact us if you require an accessible accommodation.
February 3 @ 5:00pm
programs@nywift.org
Join the conversation on social media:
#nywift | @nywift
NYWIFT programs, screenings and events are supported, in part, by grants from New York City Department of Cultural Affairs in partnership with the City Council, and New York State Council on the Arts with the support of Governor Kathy Hochul and the New York State Legislature.