Our Next Program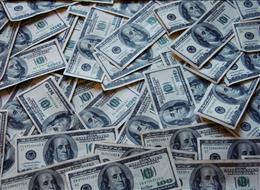 The Art of Grant Writing
25 Mar 2019 @ 06:00pm
Grant writing is an essential tool for filmmakers in the documentary community to bring stories to life. This second installment of NYWIFT's Documentary Series will explore key elements to focus on when developing a successful grant proposal. Speakers will address best practices in grant writing, catching the eye of individual funders with a strong application, how to target your potential funders and other opportunities not explored enough by filmmakers. The panel will also explore The Documentary Core Application, a joint project between The Sundance Institute and the International Documentary Association, established to standardize application requirements.
"As always and even more so today, women in our business are taking up the mantle of courage and truth-telling and consciousness, and they move and inspire me. We are awake now in a way we have never been before."

"My faith is renewed by the way I experience this vanguard moving through the world with such grace at such a complex time. Speaking truth to power and creating a legacy for the women and the men who follow."
LATEST
blogs
Ruth E. Carter is an American costume designer (and NYWFT Designing Women honoree!) with an unparalleled ability to develop an authentic story through costume and character. And this year she became the first African American woman to win an Academy Award for costume design for her work in Black Panther.