Our Next Program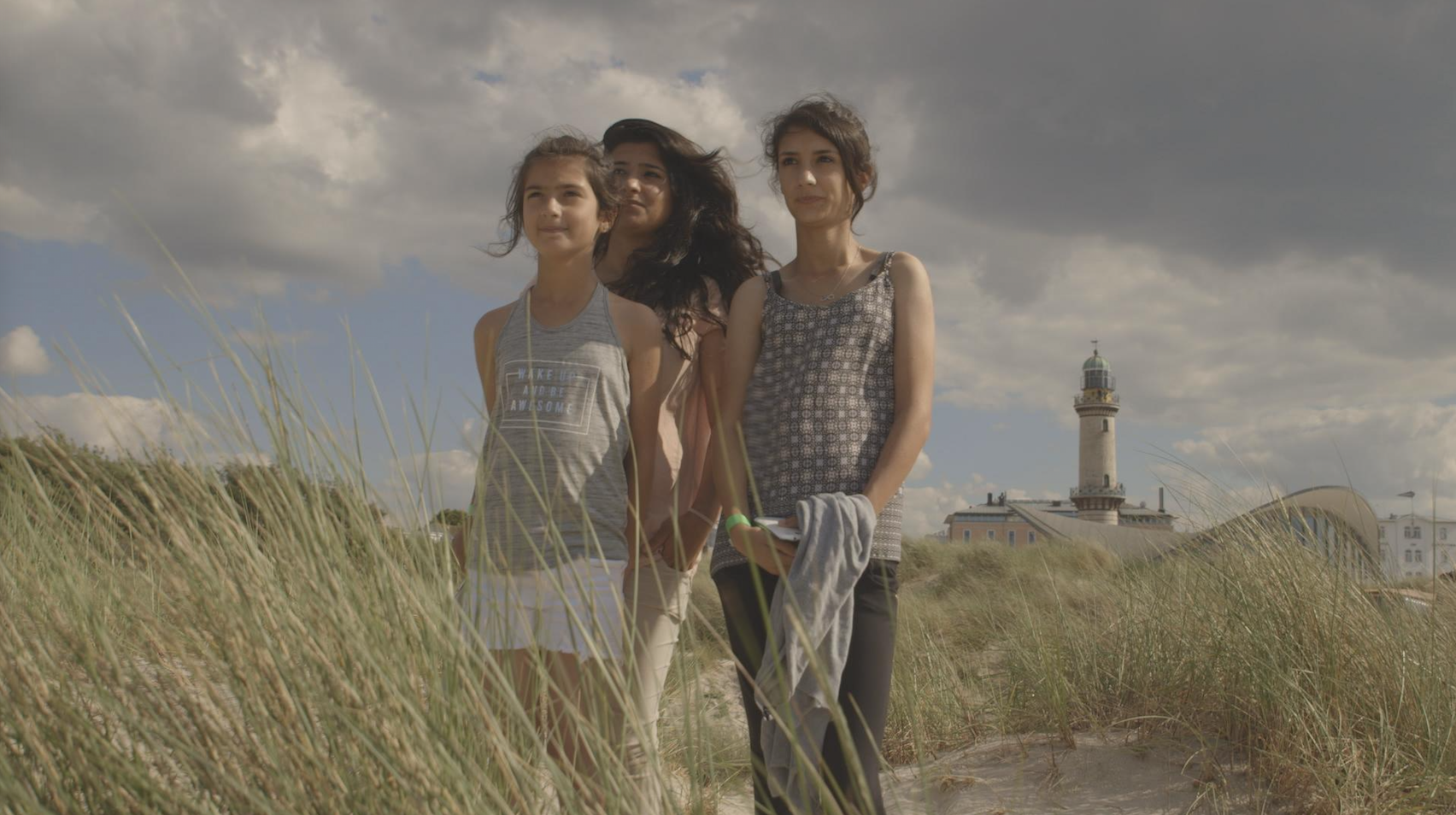 Member Screening: Sky and Ground
22 Oct 2019 @ 07:00pm
Join us for this month's NYWIFT Member Screening Series showcasing Talya's Tibbon's Sky and Ground. The filmmaker will be available for a Q&A immediately following the screening. The screening series provides members with the opportunity to show their work in a theatrical setting. The screening will take place at Anthology Film Archives, followed by networking at a nearby bar.
A ground-level immersion into the greatest humanitarian crisis of our time, Sky and Ground accompanies the Sheikh Nabi clan, a large, extended Syrian-Kurdish family, as they painstakingly make their way from their home in Aleppo, bombed out by the war, to the Idomeni refugee camp on the border of Greece and Macedonia. Their goal is Berlin, where they will reunite with family members and seek asylum, but first they must make the arduous and dangerous journey through as Europe decides to close its borders to refugees.
"As always and even more so today, women in our business are taking up the mantle of courage and truth-telling and consciousness, and they move and inspire me. We are awake now in a way we have never been before."

"My faith is renewed by the way I experience this vanguard moving through the world with such grace at such a complex time. Speaking truth to power and creating a legacy for the women and the men who follow."
LATEST
blogs
NYWIFT Member Talya Tibbon's Sky and Ground tells the harrowing tale of one Syrian family's three-month journey from Greece to Germany feeling violence in their homeland. Facing setbacks, heartaches and threats of deportation, their determination propels them towards a better future. In advance of the film's screening as part of the NYWIFT Member Screening Series, Talya discusses her process and how being an "outsider" is an asset to documentary filmmaking.