Our Next Program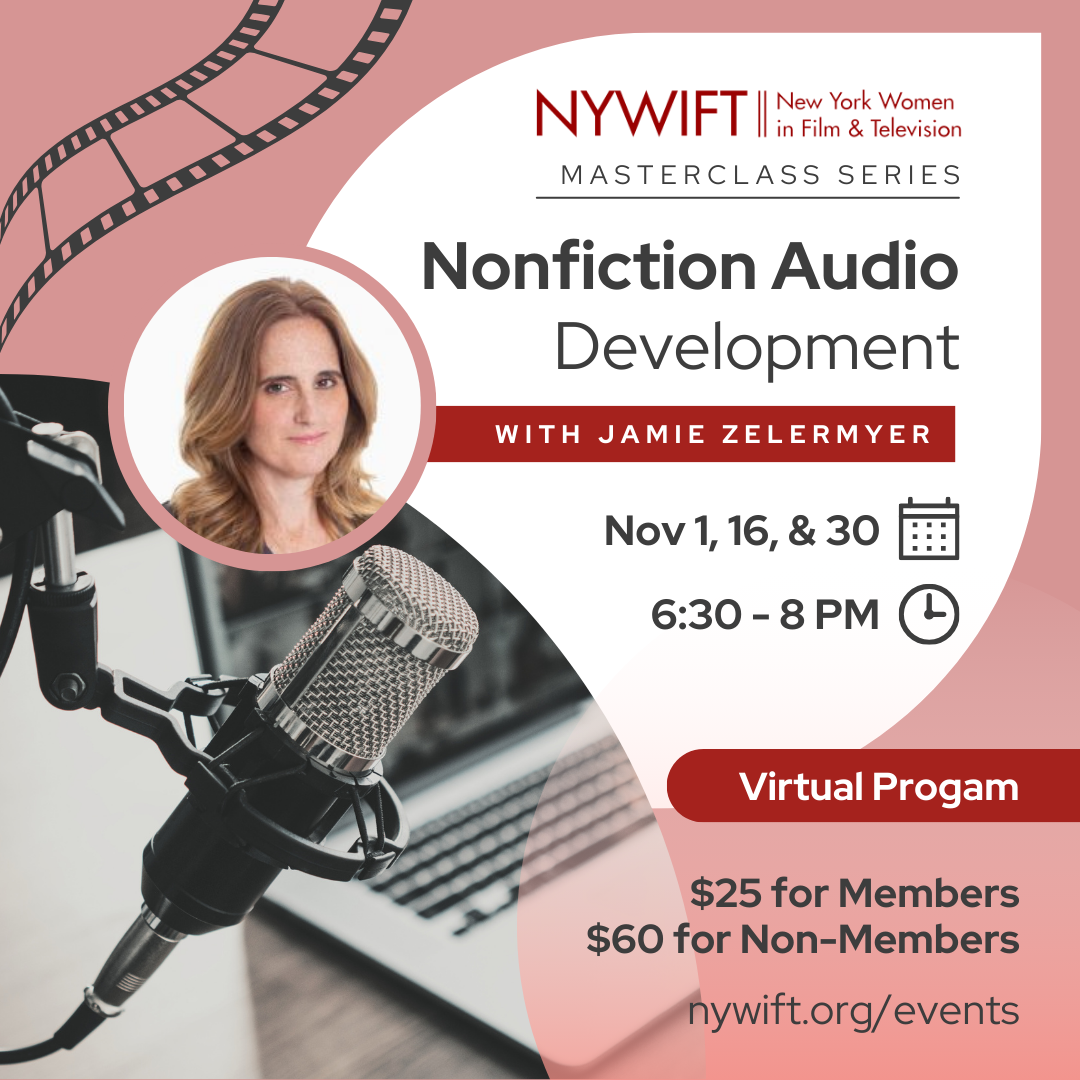 NYWIFT Masterclass Series: Nonfiction Audio Development
01 Nov 2023 @ 06:30pm
Join NYWIFT for our inaugural Masterclass Series: Non Fiction Audio Development with critically-acclaimed Podcast Creator and Producer Jamie Zelermyer. 
In this series of three masterclasses, through case studies and conversation, creators of all levels will learn about development through completion – starting with an initial idea through to a finished audio piece. Use this seminar to help jumpstart your next creative endeavor! 
"As always and even more so today, women in our business are taking up the mantle of courage and truth-telling and consciousness, and they move and inspire me. We are awake now in a way we have never been before."

"My faith is renewed by the way I experience this vanguard moving through the world with such grace at such a complex time. Speaking truth to power and creating a legacy for the women and the men who follow."
LATEST
blogs
NYWIFT Member Elivia Shaw is a producer and co-editor of the fascinating new documentary How to Have an American Baby, which just make its New York Premiere at DOC NYC 2023. The film is a a nuanced, behind-the-scenes look into the booming shadow economy catering to pregnant Chinese tourists who travel to America to give birth in order to obtain U.S. citizenship for their babies. Told through a series of observational vignettes, and with extraordinary access to the maternity hotel industry and their clients, the film outlines the invisible contours of the underground birth tourism industry and its unexpected actors in the U.S. and China, while probing deeply into the lives of several protagonists caught up in the phenomenon. What results is an intimate and compassionate portrait of women's reproductive journeys, family, traditions, and capitalist desires.  Shaw spoke to us about her collaboration with director Leslie Tai and the unique joys and challenges of the project.
OUR
sponsors