Our Next Program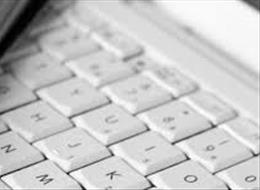 Webinar: The Business of Adaptations for Film and TV - 2020
14 Apr 2020 @ 04:00pm
Agents, Hollywood producers and publishers are always searching for the next great story, but not all writers start from scratch. Oftentimes, ideas come from the things we see, read, write and hear. The challenge for many is how to transition these materials from their original form of a book, article, and story into a full-fledged viable screenplay and adaptation material for another medium.
Savvy industry professionals love to leverage their time and efforts by capitalizing on a story that can be adapted into many forms. Learn from this experienced panel about ways to locate common sources for your story or script and the power and pitfalls of working with adaptations for your project.
"As always and even more so today, women in our business are taking up the mantle of courage and truth-telling and consciousness, and they move and inspire me. We are awake now in a way we have never been before."

"My faith is renewed by the way I experience this vanguard moving through the world with such grace at such a complex time. Speaking truth to power and creating a legacy for the women and the men who follow."
LATEST
blogs
NYWIFT Programming Goes Digital: We have launched a new series, NYWIFT Talks – to bring updated news and vital information about the impact of COVID-19 on the media and entertainment industry. Industry professionals will be in conversation discussing what you need to know about theatrical releases, digital advances, virtual tools, festival opportunities, production updates and...