Our Next Program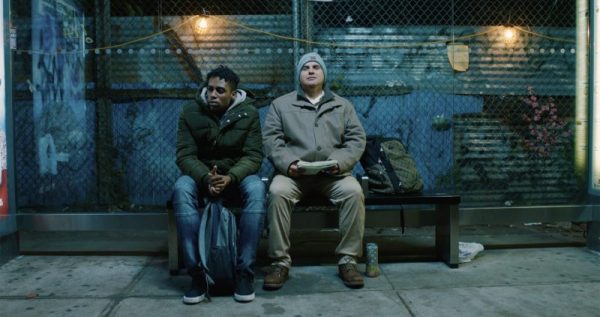 NYWIFT Talks: NYWIFT Goes to the Oscars: 'Feeling Through'
19 Apr 2021 @ 04:00pm
Join NYWIFT for a screening of the Academy Award Nominee for Best Narrative Short, Feeling Through. Followed by a Q&A with 1st Assistant Director and NYWIFT Member, Catriona Rubenis-Stevens.
Feeling Through, the first film to star a DeafBlind actor, is a coming of age story that follows Tereek, a teen wandering the streets of New York, desperate for a place to crash when he encounters Artie, a DeafBlind man in need of help getting home. From an awkward meeting between strangers emerges an intimate bond, and a journey that forever changes Tereek.
"As always and even more so today, women in our business are taking up the mantle of courage and truth-telling and consciousness, and they move and inspire me. We are awake now in a way we have never been before."

"My faith is renewed by the way I experience this vanguard moving through the world with such grace at such a complex time. Speaking truth to power and creating a legacy for the women and the men who follow."
LATEST
blogs
Janine McGoldrick is a veteran entertainment executive who has created and implemented strategic distribution and communications campaigns for television and film, including for the 2017 Academy Award-winner "The Salesman." She discusses her work on that campaign, her initial transition from politics to entertainment, and making her first documentary, about an invisible disease that confounds doctors.
OUR
sponsors