Our Next Program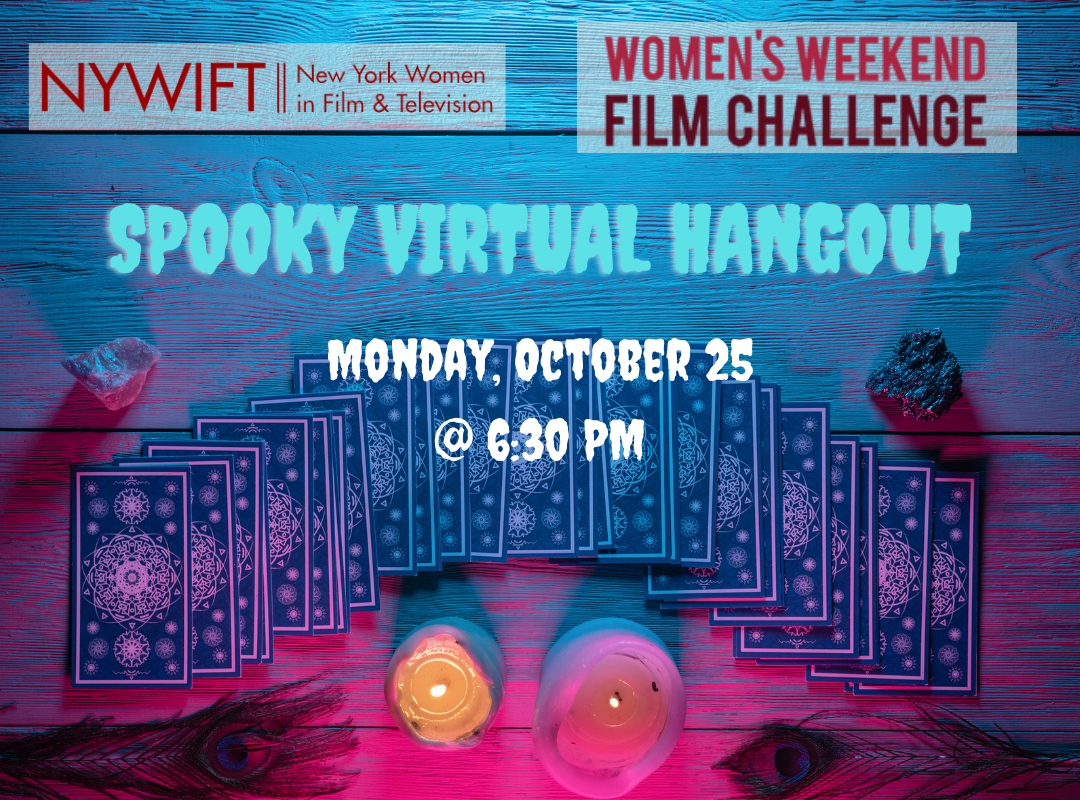 NYWIFT Spooky Virtual Hangout with Women's Weekend Film Challenge
25 Oct 2021 @ 06:30pm
Join your friends at NYWIFT and Women's Weekend Film Challenge for a special *Spooky* edition of the NYWIFT Virtual Hangout! Come ready to share creative ideas, suggestions, and contact info for further engagement at this virtual networking mixer.
Halloween costumes are optional but strongly encouraged! 🎃 Let's get creative.
As a bonus – we are thrilled to have two tarot card readers join us that evening! So if you get lucky and get matched with one of them for a breakout session, they'll be happy to read your fortune.
"As always and even more so today, women in our business are taking up the mantle of courage and truth-telling and consciousness, and they move and inspire me. We are awake now in a way we have never been before."

"My faith is renewed by the way I experience this vanguard moving through the world with such grace at such a complex time. Speaking truth to power and creating a legacy for the women and the men who follow."
LATEST
blogs
NYWIFT member Fran Montagnino shares a taste of her experience at the 2021 Woodstock Film Festival, including the poignant screening of Daughter of a Lost Bird, winner of the NYWIFT Award for Excellence in Documentary Filmmaking.
OUR
sponsors