Our Next Program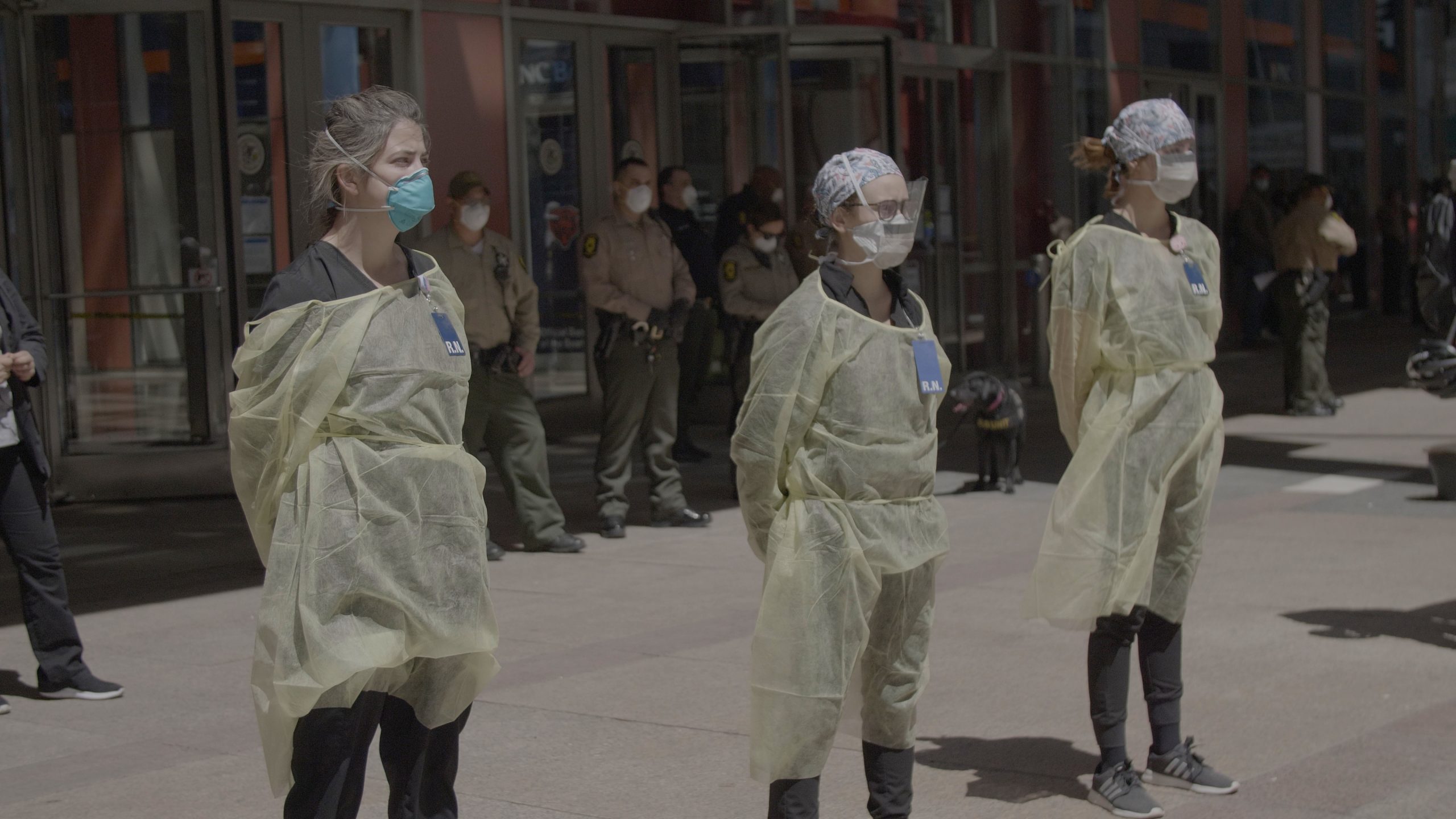 NYWIFT Industry Screening: 'In the Same Breath' Screening + Q&A
10 May 2021 @ 04:00pm
Join NYWIFT for a screening of In the Same Breath followed by a Q&A with Nanfu Wang (Director, Producer), NYWIFT Member Carolyn Hepburn (Producer), Jialing Zhang (Producer), Julie Goldman (Producer), and Christopher Clements (Producer).
In the Same Breath recounts the origin and spread of the novel coronavirus from the earliest days of the outbreak in Wuhan to it s rampage across the United States. In a deeply personal approach, Wang, who was born in China and now lives in the United States, explores the parallel campaigns of misinformation waged by leadership and the devastating impact on citizens of both countries.
"As always and even more so today, women in our business are taking up the mantle of courage and truth-telling and consciousness, and they move and inspire me. We are awake now in a way we have never been before."

"My faith is renewed by the way I experience this vanguard moving through the world with such grace at such a complex time. Speaking truth to power and creating a legacy for the women and the men who follow."
LATEST
blogs
"As an Indian American actress, for me the shadow of Apu loomed larger in my life than I realized." NYWIFT Member Mellini Kantayya offers her take on the controversial "Simpsons" character - and subsequent fallout - in an insightful op-ed published in The Washington Post.
OUR
sponsors