Join Film Fatales for a discussion about Breaking Into Television Writing with Jessica Sharzer (Nine Perfect Strangers), Peres Owino (African Queens: Njinga), and Rebecca Murga (Swagger).
A career as a screenwriter is always a roller coaster, especially now. How can aspiring writers build a viable career path to create their work, sell their scripts, and make a living? Hear from successful television writers and showrunners who broke into the industry through a diverse set of paths from adaptations to documentaries. They will shine a light on their unique professional journeys and answer all your burning questions. How do you break into TV writing? What happens in a writers room? Where do you meet showrunners? How do you find representation? And much more.
With support from event partners NYWIFT, Stowe Story Labs and The Writers Lab. This webinar will be recorded and a video replay link will be available for an additional 48 hours after it ends.
Accessibility Notes: This online webinar will be accessible with live CART captions. Audio descriptions and ASL upon request. This discussion will be recorded and made available for 48 hours for all ticket holders. Please allow up to 24 hours after the live event for the recording to be posted. Low income filmmakers can contact us if cost is prohibitive to entry. Please contact info@filmfatales.org to request an accommodation. See you soon!
Date: Friday, July 7, 2023
Time: 5 PM ET
Platform: Virtual Program
Cost to attend: $10 (reg. $20) with code NYWIFTguest
Panelists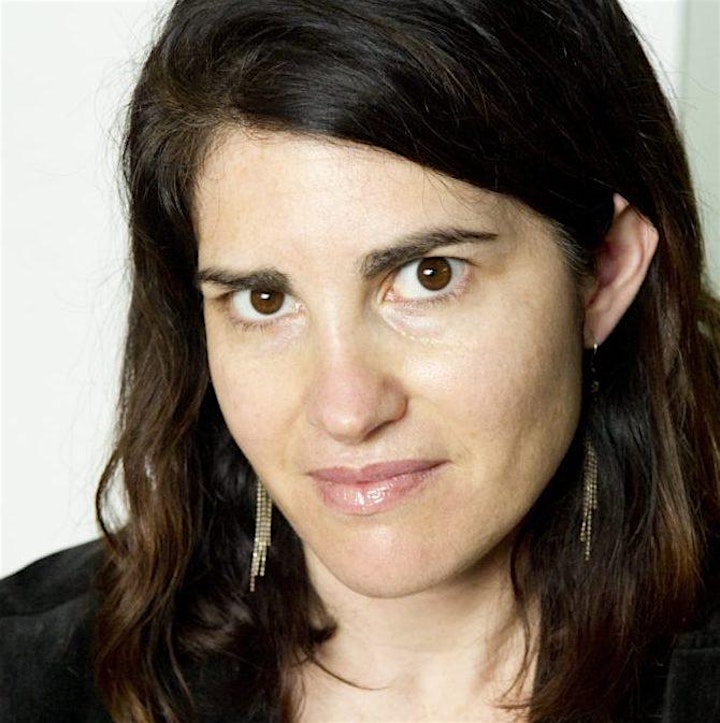 Jessica Sharzer has developed feature films for Universal, HBO, MTV, 20th Century Fox, Fox 2000, Sony, Lionsgate, Netflix and Paramount. Her produced features include NERVE (2015) and A SIMPLE FAVOR (2018). She is currently writing the sequel ANOTHER SIMPLE FAVOR for director Paul Feig at Amazon. Recent projects include original sex comedy LONDON CALLING for Universal, an adaptation of Hitchcock's TO CATCH A THIEF for Paramount and a remake of the 1983 cult classic THE HUNGER for Warner Brothers. In television, Ms. Sharzer has developed drama pilots for CBS, FOX, MTV, APPLE and ABC networks. Recent projects include political thriller THE EMBASSY for Starz and true crime series OVER MY DEAD BODY for Warner Brothers. She was a Co-Executive Producer on NINE PERFECT STRANGERS (Hulu) and AMERICAN HORROR STORY (FX). As a director, Ms. Sharzer made her feature debut with SPEAK (2004) which premiered at Sundance and was nominated for Writers Guild and Directors Guild awards. Ms. Sharzer holds Masters Degrees from NYU and UC Berkeley. She is an adjunct professor of screenwriting and script analysis at USC.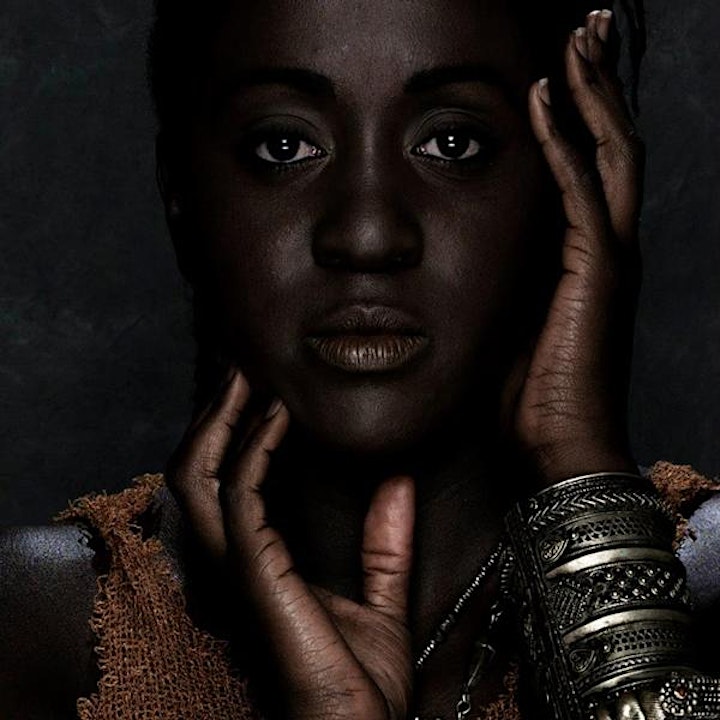 Peres Owino is an award-winning Kenyan-American filmmaker whose feature directorial debut, "BOUND: Africans vs African-Americans," played dozens of festivals around the world winning the Women In Film- Lena Sharpe Award at the Seattle International Film Festival, the Audience Award for Best Documentary at the Pan African Film Festival in Los Angeles, and the Best Film Directed by a Woman of Color Award at the African Diaspora Film Festival in New York . Her short, "Stray," produced by 20th Century Fox Digital, premiered at Canneseries and was part of 2020 Huluween. Peres is currently prepping her second feature, "The Basket Weaver," based on her original screenplay that won the International Screenwriters Association Fast Track Fellowship and NYWIFT & Meryl Streep Writer's Lab Competition.Her TV credits include the Netflix 2023 global hit, Queen Cleopatra, African Queens: Njinga, and her TV movie, "Seasons of Love," which was produced by Taraji P. Henson and received an NAACP Image Award nomination for Outstanding Writing of a Television Movie. She is also developing shows for Gaumont TV and WBTV. Peres performs comedy across Los Angeles, and a collection of her musings are featured in her debut novel, "On The Verge". She is repped by Creative Artists Agency (CAA) and Morris, Levine et al.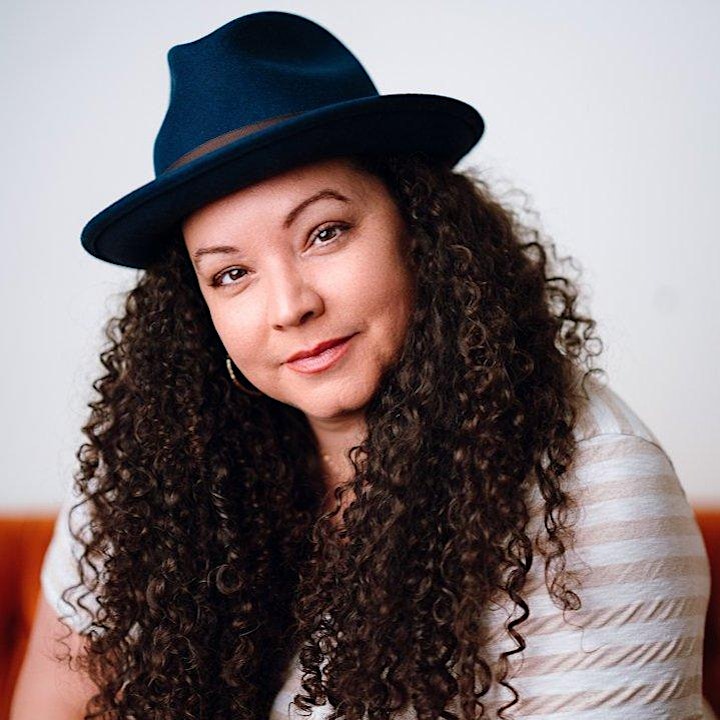 Rebecca Murga is a Chicago-born, Latinx WGA writer who works in Los Angeles as a filmmaker. She produces and directs films, commercials, documentaries and branded content in both English and Spanish. Past clients include ABC, CBS, CBS Sports, Mundo FOX, NHL, MLB, NBA, Comcast, ESPN, Mid-Atlantic Sports Network, HBO Boxing, US ARMY, AT&T, Lucent, Verizon, Merck & Co., Walgreens, Evan Williams and A&E Networks. She is currently the Director of the AFI Directing Workshop for Women (DWW), a hands-on training program committed to increasing the number of women and gender non-binary artists working professionally as narrative screen directors, and is also currently one of the eight creators in the Dan Lin / Rideback TV incubator produced by Rideback Television with financing and other support by MRC, Rebecca served as a U.S. Army Captain and Public Affairs Officer, and has deployed to Iraq, Kuwait, and Afghanistan. She was awarded a Bronze Star for her work with the Special Operations Command in Afghanistan, and was also was awarded the Meritorious Service Medial for her service in Iraq. Rebecca completed the 2016-2018 Disney / ABC Directing Program. The two-year professional directing program, which spans two television seasons based upon ABC's production calendar, recruits experienced directors on the cusp of making the transition into episodic directing. Those selected to participate in the program become part of the Disney | ABC Directing Program directing talent pool.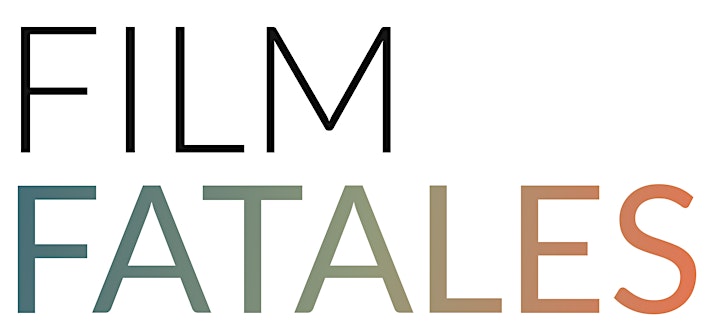 Film Fatales is a non profit arts organization which advocates for parity in the film industry and supports an inclusive community of over a thousand feature film and television directors of all marginalized genders. We raise the visibility of marginalized directors and expand the talent pool for decision makers looking to work with underrepresented voices. Together, we can build a more equitable industry for us all.

New York Women in Film & Television (NYWIFT) connects, educates, and advocates for women to accelerate diversity in media. As the preeminent entertainment industry association for women in New York, NYWIFT energizes women by illuminating their achievements, presenting training and professional development programs, awarding scholarships and grants, and providing access to a supportive community of peers. NYWIFT brings together more than 2,500 women and men working both above and below the line. NYWIFT is part of a network of 60 women in film organizations worldwide, representing more than 15,000 members. NYWIFT is a nonprofit 501c3 public charity.

Stowe Story Labs is a nonprofit dedicated to connecting top emerging screenwriters, filmmakers, and creative producers from around the world with seasoned industry professionals to develop skills, projects, and a network of likeminded artists in this collaborative community. Our ultimate goal is to get film and TV projects made and seen.

The Writers Lab is dedicated to achieving parity in film and television stories by developing narrative scripts by women writers over the age of 40.
Film Fatales organizes panel discussions, educational workshops and networking mixers focused on amplifying marginalized voices in film and television. Capacity is limited. The session will be recorded for those unable to participate in the live program. Your participation constitutes your consent to being recorded and photographed during the event and to Film Fatales sharing those recordings and photos with the world. Please contact us if you require an accessible accommodation.
July 7 @ 5:00pm
This program will take place virtually as a webinar via Zoom. Please register in advance, and all registrants will receive a link to attend the webinar the day of the event.
We encourage you to download and create a Zoom account in advance.
membership@nywift.org
Join the conversation on social media:
#nywift | @nywift
NYWIFT programs, screenings and events are supported, in part, by grants from New York City Department of Cultural Affairs in partnership with the City Council, and New York State Council on the Arts with the support of Governor Kathy Hochul and the New York State Legislature.