Trailblazing through the Decades: Sandra Osawa (1970s)
In honor of Women's History Month, NYWIFT looks back at some of the remarkable women who have shaped the film, television and digital media industries through the decades.
---
By Mellini Kantayya
Sandra Osawa is a director, producer, and writer. She is a member of the Makah Nation of Washington State.
One could argue that news coverage of Native American issues is still vastly lacking today. Thus, Sandra Osawa was a true ground-breaker in 1974 by directing, producing, and writing NBC's first news program on Native American issues. She later also became the first Native American filmmaker to produce a POV program for PBS, Lighting the 7th Fire.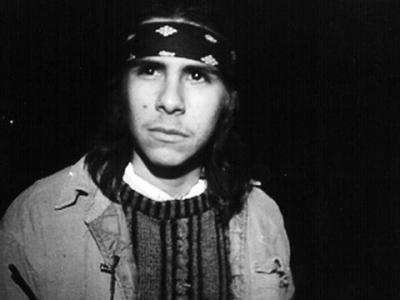 Lighting the 7th Fire (1995, PBS)
"I jumped into the film world early," Osawa said. "At a time when no other Indians were producing. I did so mainly because the images I saw of Indian people in everyday life and the images I saw on the screen were so vastly different. I also thought it was difficult for us to achieve the political victories we sought in the 60's and 70's because our image in the media was so poor. I thought American Indians should be portrayed as contemporary figures with a vibrant culture, full of humor and strength, and with our own inspiring role models."
Osawa's prolific career continues today. She is the co-founder of Upstream Productions, lectures, creates documentary films, and videos for museums.
Related Posts
All In: The Fight for Democracy is the essential new documentary the LA Times called "an eloquent history lesson on voting rights." Co-directed by Lisa Cortés and Liz Garbus, the film tells the painful history of voter suppression in America as it traces the story of gubernatorial candidate Stacey Abrams and her 2018 run in Georgia. Oscar-nominated producer NYWIFT Member Lisa Cortés (Precious, The Apollo, Remix: Hip Hop X Fashion) joined NYWIFT Board Member Christina Kiely to discuss All In: The Fight for Democracy, why it matters so much right now, how they pulled it off during the pandemic, and why Stacey Abrams's story needed to be the spine of the film – apart from the fact that we love her.
READ MORE