Trailblazing through the Decades: Esther Eng (1930s)
In honor of Women's History Month, NYWIFT looks back at some of the remarkable women who have shaped the film, television and digital media industries through the decades.
---
By Mellini Kantayya
Esther Eng was a film director who also worked as a writer, producer, and distributor. She had an international career, making films both in the United States and Hong Kong. She was the first woman to direct Chinese language films in the U.S.
Eng was born in San Francisco in 1914 and began her career in the 1930s. Her career is remarkable because she worked during the Chinese Exclusion Act which limited immigration as a result of growing economic anxiety of white Americans and fostered anti-immigrant sentiment toward the Chinese.  However, Pearl S. Buck's bestselling book The Good Earth and its positive portrayal of Chinese peasants somewhat softened racist attitudes. Her career was outside the U.S. mainstream at the time of thriving Chinese theaters and Chinese opera houses—opera houses with all-female companies who played male roles—factors that impacted Eng being accepted as an openly lesbian filmmaker who often dressed in men's clothes.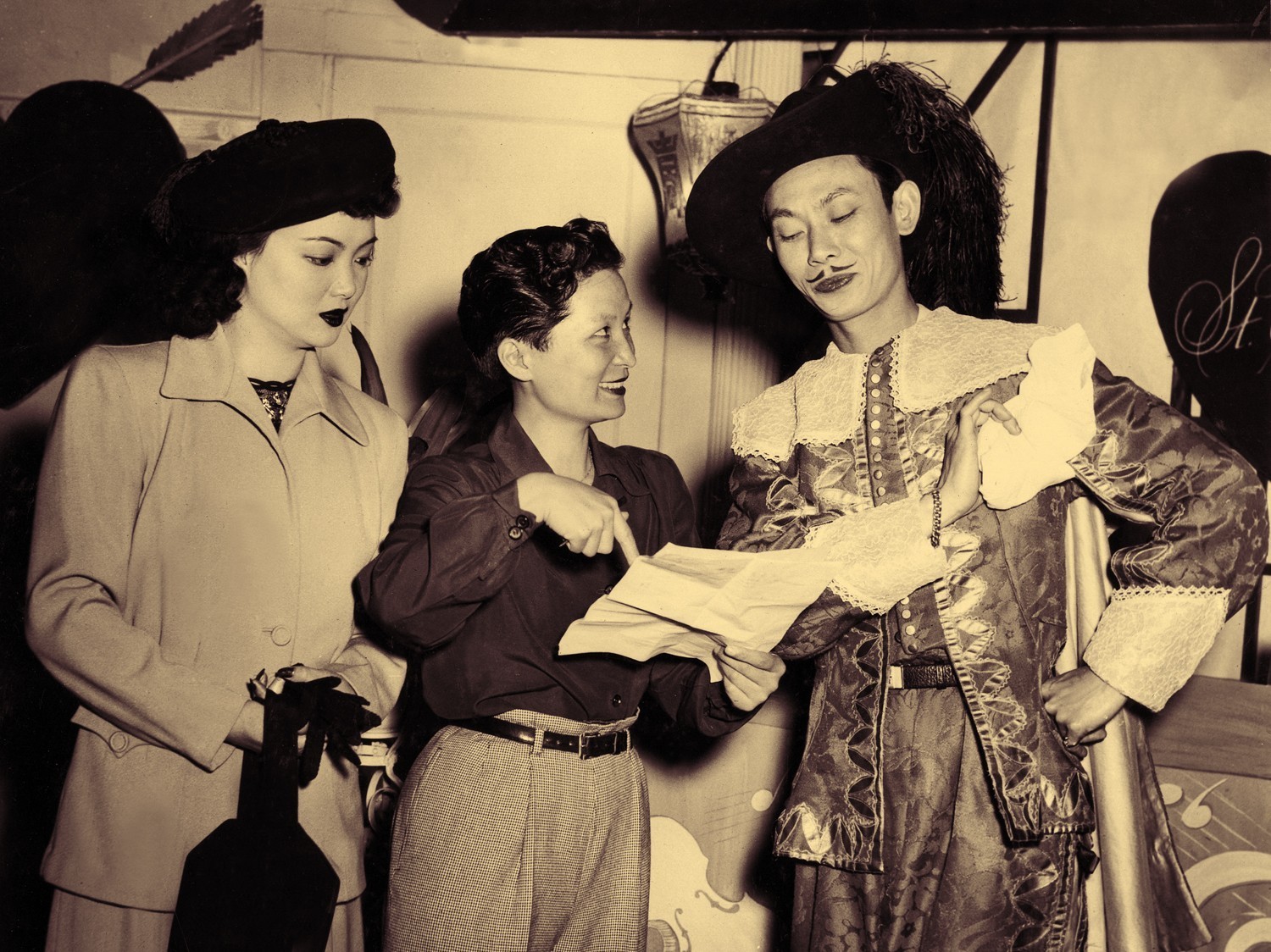 Esther Eng with Grandview actress Marianne Quon and actor Teng Pui, San Francisco, 1947 (courtesy of Women Film Pioneers Project, Columbia University)
Later, Eng left filmmaking to become a restaurateur, owning three restaurants in New York City. She died of cancer in 1970.
You can read more about Esther Eng online at Columbia University's Women Film Pioneers Project. Golden Gate Girls, the documentary film about Eng's life by S. Louisa Wei is available through Women Make Movies.
Related Posts
On January 13, 2020, the same day that the 2020 Oscars nominations were released — with not a single woman nominated for Best Director for the 87th time in 92 years — the founders of Women's Weekend Film Challenge (WWFC) opened up applications for their first Los Angeles-based event to advance women in the film industry. The organization's goals are to provide an intensive networking opportunity for female filmmakers while telling women's stories on screen. WWFC founders say that the reason so many women apply to the challenge is because they know that the film industry revolves around connections — and WWFC provides the perfect opportunity to make them. Co-founder (and NYWIFT member) Katrina Medoff explains why the group is more relevant than ever.
READ MORE