Women in Film & Television History: Meet Marion E. Wong, Film Company President, Director, Screenwriter, Producer, Actor, Costume Designer
By Mellini Kantayya
During the silent film era, Marion E. Wong (1895-1969) started the Mandarin Film Company, the first Chinese-American film company. The company's feature film The Curse of the Quon Gwon: When the Far East Mingles with West (1916) is credited as being the first American film made with an all-Chinese cast and company as well as one of the first films directed by a woman.
Like many independent filmmakers today, Wong wore many hats. She was company president, The Curse's producer-director, screenwriter, costume designer, and played the role of the film's villain. In 2006, The Curse of the Quon Gwon was placed on the US National Film Registry.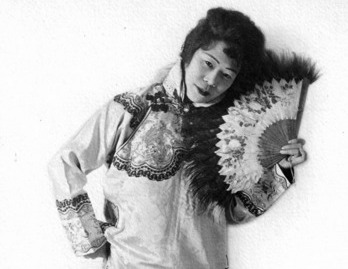 (via Women Film Pioneers Project)
Learn more about Marion E. Wong on Columbia University's Women Film Pioneers Project's website
Citation:
Lau, Jenny Kwok Wah. "Marion E. Wong." In Jane Gaines, Radha Vatsal, and Monica Dall'Asta, eds. Women Film Pioneers Project. Center for Digital Research and Scholarship. New York, NY: Columbia University Libraries, 2013. Web.   September 27, 2013.   <https://wfpp.cdrs.columbia.edu/pioneer/ccp-marion-e-wong/>
Related Posts
NYWIFT Member, Heidi Philipsen, and a team of University of Michigan alums are heading to Cannes in their efforts to obtain funding for LOVE &...
READ MORE