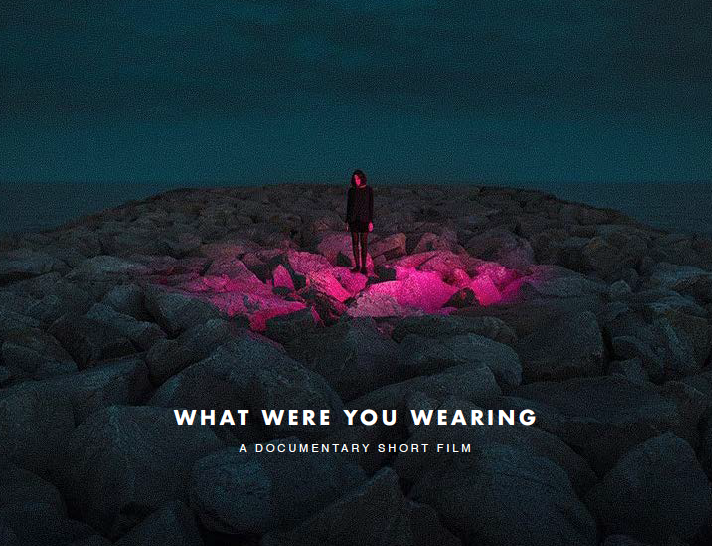 What Were You Wearing is about victim blaming from the point of view of real sexual assault survivors. It will consist of a fashion show where models will be wearing the recreated outfits that the survivors wore the day of the assault. The fashion show will be intercut with interviews from the real survivors. It seeks to deconstruct the widespread misconception that survivors are somehow responsible for their assault and have to live in fear because of their choice of clothing. By showcasing the multiplicity of outfits that survivors were wearing when they were assaulted, I hope to demonstrate in the film that sexual assault is not the result of a victim's choice of clothing, it is the result of the violent actions of the assaulter.

Paola Bernardini  (Director) 

is an award-winning Italian filmmaker based in New York City. Story is key to 

everything she creates, along with a cinematic eye she has nourished. Her goal to bring 

light to stories who need a voice and can have an educational and social impact. 

She was born in Switzerland, and grew up in Tokyo and Italy and matured in New York. 

She holds a BFA in Film from the School of Visual Arts. She is also fluent in Italian, 

French, English and Spanish. 

For more information: paolabernardini.com
Timothy Petryni  (Producer) 

is an Independent Film Producer based in New York City. Born in Los 

Angeles, he grew up in Bellingham, Washington before moving to New York to attend 

New York University, where he studied Political Science, History, and Creative Writing. 

Timothy has worked in varying capacities on dozens of TV & Film 

Productions including Gossip Girl, Law & Order SVU, 30Rock, Girls, and The Night Of. He has also Produced or Co-Produced 

several narrative and documentary short films, and is currently 

working in Locations for the HBO Series Succession.