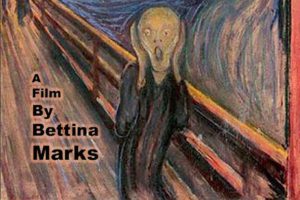 ©The Scream2018 tells the story of 3 twenty-somethings out in New York City one night. An eerie scream from a woman being attacked penetrates the meat packing district while busy New Yorker's question their consciences about taking action.
By bringing attention to the problem of urban apathy, a term coined after the Kitty Genovese murder and the, 'bystander effect,' which is increasingly worse now that documenting events (crimes/accidents, etc.) with camera phones and the use of social media to market the material is so widespread, we believe that, "The Scream," is in consonance with NYWIFT's mission;  to support films made by and about women that help to raise awareness about violence against them, advocating for equality in the film and media industry and nurturing women in every stage of their careers.
Dewey and I hope to gain the support of NYWIFT's fiscal sponsorship which will help in acquiring funding from potential partners at Fork Films (Abigail Disney) (and others) who have already demonstrated an interest in our project.  My other films have been shown at the Berlin International Film Festival and have sold to A&E network.