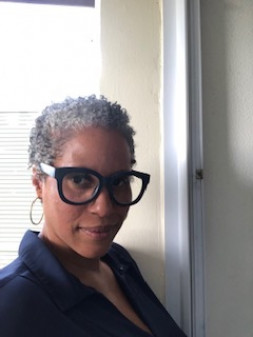 Phone

Office: 917 734-8784

Email
Janete Scobie
(She/Her)
Writer, Producer
ZingPicks
---
Full Bio
Janete was born on the Caribbean island of Dominica. Along with her family, she migrated to the United States and grew up in New York City in the heart of hustle and flow where families of every culture and faith navigated a city crawling with crime, where hip hop exploded, where every form of art injected life and hope in the everyday lives of people like her.

A Francophile at heart, Janete traveled to Paris, France after college where she spent nearly a decade. Her travels eventually led her back to NY where opportunities in the publishing industry provided an ideal environment to nurture her writing and sharpen her editorial skills. She worked several years at a major publisher where she acquired and edited trade paperback fiction.

Passionate about the power of stories, Janete has worked as a freelance editor (providing editorial support to emerging authors) and ghostwriter (transforming personal stories into compelling narrative), is a long-time member of the Harlem Dramatic Writing Workshop, and a
---
Professional Credits

My professional background includes editor, ghostwriter, author, and screenwriter. Passionate about storytelling and writing, I also write TV scripts and developing a full-length feature.
NYWIFT Committees

Career Focus, Development, Fund for Women Filmmakers, New Works Lab, Programming, Special Events
Content Types

Narrative Features, Episodic Drama
Occupations

Writer
Countries Worked In

France
Foreign Languages Spoken

French
You are not logged in and thus only viewing a small portion of this profile. Members can log in to view the entire profile.