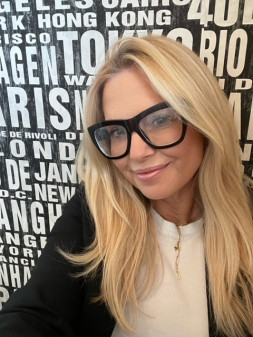 Michele Peacock
(She/Her)
Talent & Literary Manager | Producer
Bohemia Group | Bohemia Group Originals
---
Member of the Television Academy/Member of WIF/Member of NYWIFT/Director of the Hunter Mountain Film Festival/Reiki Master /Partner at Eris Entertainment/
---
Full Bio
Member of the Television Academy/Member of WIF/Member of NYWIFT/Director of the Hunter Mountain Film Festival/Reiki Master /Partner at Eris Entertainment/

Michele made the move over to management so that she could do what she loves best - manage talent, while having the freedom to spread her wings and produce again! Michele's background and many years of experience as a talent/literary agent at Eris Talent Agency and Managing Talent Agent at Andreadis Talent Agency NYC has enabled her to take clients from development all the way to series regulars. Her hard work ethic and passion is what makes her stand out - but most of all her driving force in believing and supporting her clients 100% while keeping the course to guide them thru a healthy, balanced lifestyle while at the same time building careers, achieving goals and attaining their dreams is what is the most rewarding!
Best,
---
Other Professional Groups

Member of the Television Academy/Member of WIF/Member of NYWIFT
NYWIFT Committees

Development, New Works Lab, Programming, Special Events, Women's Film Preservation Fund, Writers Group
Content Types

Narrative Features, Episodic Comedy/Sitcom, Episodic Drama
Occupations

Personal Manager
Business Types

Networks
Countries Worked In

Italy
You are not logged in and thus only viewing a small portion of this profile. Members can log in to view the entire profile.