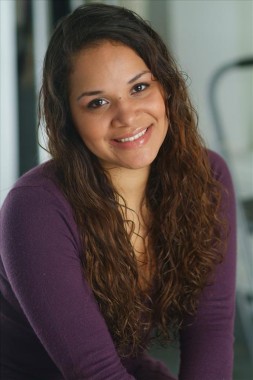 Phone

Home: 646 457-5272
Office: 718 364-2974

Address

2500 Webb Avenue, Apt. 3D,
Bronx, NY, 10468, United States of America
Christin Eve Cato
Actor
---
Full Bio
Christin Eve Cato is an actress, singer, songwriter, and emerging playwright from New York City. Her original creative work has a strong concentration on urban societies, cultural roots, and political issues. She is a graduate of Fiorello H. LaGuardia High School for Music and Art and the Performing Arts, and of Fordham University. She has performed in various regional and off-Broadway theaters in NYC, including the Puerto Rican Traveling Theater, Medicine Show Theater, The Triad, and the Manhattan Movement and Arts Center. She is also a member and outreach coordinator for Theater Resources Unlimited, a member of New York Women in Film and Television, a writer for the Forum Project, and an actress in The Bats, the resident company of the Flea Theater.
---
Professional Credits

THEATER:

JOB, Miriam, Supporting (U/S), Director Benjamin Kamine, The Flea Theater, NYC 2012

I HATE FUCKING MEXICANS, Aunt Laurie, Supporting (U/S), Director Danya Taymor, The Flea Theater, 2012

LESSONS ON THE A TRAIN, Maya, Lead,

MMAC Theater, Dir. Reg E. Gaines, NYC 2011

CLOUD TECTONICS, Celestina, Lead, Puerto Rican Traveling Theater, Dir. Petronia Paley, NYC, 2010

MACBETH, Lady Macbeth, Lead, Puerto Rican Traveling Theater, Dir. Chudney Sikes , NY, 2011

EL OTRO, Damiana, Lead, Looking Glass Theater, COOP Theater East, NYC, 2012

IMPERFECT WOMEN OF THE BIBLE, Kat, Lead, Phoenix Productions, Director Marsha Trice, NJ 2011

The Princess and the Clown, Princess, Lead

Paraclete Productions, Director Peter Delize, NYC 2012

Our Christmas, Original Production, Gigi, Lead, Casa De Cultura Navarrete, CHHOP Productions, NY, 2010-12



FILM/TELEVISION

Where Are The Theater Students, Narrator

Fordham University Film Dept, NYC, 2010

Mean Bullying, Monique, Lead

Director Chris Williams,

The Leadership
NYWIFT Committees

Programming, Special Events
Occupations

Actor, Educator, Writer
Business Types

Nonprofit, Production Company
Countries Worked In

Peru
Other Countries Worked In

Belize
Foreign Languages Spoken

Spanish
You are not logged in and thus only viewing a small portion of this profile. Members can log in to view the entire profile.