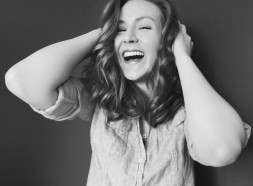 Phone

Office: 815 761-0752

Email

IMDB Link
Kiah Amara
Founder/CEO/Producer
IndieVISIBLE Entertainment
---
Kiah Amara is a Producer, Consultant, and Founder of IndieVISIBLE Entertainment with a focus on Accessible Production and Disabled, LGBTQplus and TGNC stories.
---
Full Bio
Originally from the rural Midwest, Kiah Amara (they/she) is a New York City based filmmaker, producer, consultant, and activist. Their work focuses on identity, fluidity, commonality, misconception, and all things deviant from normal with a special focus on Production Accessibility Coordination and Accessible Set/Media Best Practices.



Over a decade of experience in Disability Art and Education with Arts Nonprofits like Penguin Project, Chicago Children s Theatre, New York City Children s Theatre, Co/Lab, Actionplay, and others they founded IndieVISIBLE in 2018, followed by Access Activism in 2020, as a way to provide safe and freeing spaces for Disabled artists and knowledge for non-disabled peers. Kiah designs Sensory Friendly Sets, inclusive production processes, and consults on everything from accessible integrated web design to Disability Justice on international and intersectional levels. Valuing a community approach, they have worked on dozens of projects from pre- through post-production including
---
Professional Credits

FILM / TV / NEW MEDIA CREDITS:



Production Manager Unity Center of NYC Branded Content 2020, post-production

Producer Accidental Catfish Mini Doc Series 2020, pre-production

Producer Easy A s TV Series 2020, pre-production

Producer/Writer/Director Second Language Short Film 2019, pre-production

Producer/UPM The Announcement Short Film 2020, post-production

Producer/UPM Acting With Cupid Short Film 2020, post-production

Co-Producer/UPM November Ninth Short Film 2020, festivals

Accessibility Manager Access Activism Short Footage (various) 2020, ongoing

Producer/UPM The Identity Pas De Deux Short Film 2019, festivals

Fight Choreography Team I Killed Batman Web Series 2019, post-production

Production Assistant The Vanished Short Film 2019, completed

Producer FOUL the Web Series: S1E6 Web Series 2019, completed

Production Assistant FOUL the Web Series: S1E5 Web Series 2019, completed

Assistant Fight Choreographer Bat Girl vs. NightWing Short
Industry Awards

2020 Dance/NYC Disability. Dance. Artistry. Dance and Social Justice Fellowship. (For Social Justice in Film and Accessible Digital Media)

The Vanished, short film (Winner, Best Awareness Campaign, Disability Film Challenge 2019)

The Identity Pas de Deux, short film (Winner, Best Film, LA Feedback Film Fest 2020)
NYWIFT Committees

Actors Alliance, Fund for Women Filmmakers, New Works Lab
Content Types

Documentary, Narrative Features, Web series
Occupations

Actor, Producer, Production Manager
Business Types

Production Company
Other Languages Spoken

American Sign Language
Crew Up Survey

Willing To Travel: Yes
Has Own Equipment: Yes
Has Insurance: Yes
Other Languages: Yes

You are not logged in and thus only viewing a small portion of this profile. Members can log in to view the entire profile.