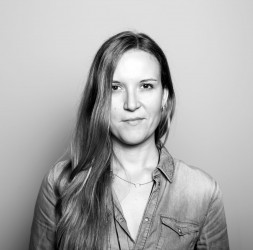 Phone

Home: 917 776-3244
Office: 212 796-2599

Address

231 Front Street, 211,
Brooklyn, NY, 11201, United States of America

Email

Web Links
Flora Guillon
Editor
Flora Guillon
---
Full Bio
Trained as a classical musician and filmmaker, Flora_x0019_s versatile skill set brought her from France to NYC. She has over a decade of experience as a creative director, editor and producer in advertising, fashion, music, art, and with non-profit organizations. She has worked with global agencies such as Select, Grey, JWT, Gotham, and Ketchum, as well as international clients and organizations such as P&G, Johnson & Johnson, H&M, Compass, Wendy_x0019_s and Budweiser. Projects she has worked on have earned a Clio, an Edward R. Murrow, as well as an Emmy nomination.
---
Industry Awards

Clio Award, Edward R. Murrows Award, Emmy nomination.
Content Types

Commercial Production, Documentary, Episodic Drama
Occupations

Editor: Film/Video, Post-Production Services, Video Graphics
Business Types

Graphic Design, Post-Production, Production Company
Countries Worked In

France
Foreign Languages Spoken

Old French
Other Languages Spoken

English
You are not logged in and thus only viewing a small portion of this profile. Members can log in to view the entire profile.