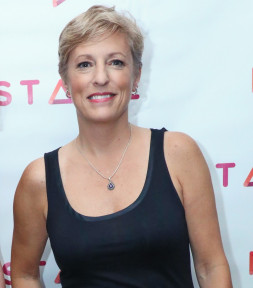 Phone

Office: 917 592-2326

Address

2039 Elvington Road,
Johns Island, SC, 29455, United States of America

Web Links
Jennifer Wiggin
Co-Founder
Atomic Focus Entertainment
---
Jennifer Wiggin is the Co-Founder of the female owned film and television production company, Atomic Focus Entertainment. Atomic Focus's mission is to create compelling original filmed content.
---
Full Bio
Jennifer Wiggin is the Co-Founder and Executive Producer of the all female owned Atomic Focus Entertainment, LLC. She was previously the Executive Producer in charge of Production for The STAGE Network and produced all original content for the Network. She has executive produced talk shows, unscripted reality series, documentary series and filmed theatrical events. Atomic Focus Entertainment owns ready to go and exciting scripted and unscripted content for television and film. You can view all shows in development on the website www.atomic-focus.com, and request passwords for industry access to scripts, pitch decks and trailers. Before producing film and television, she worked as a theater producer, company manager and general manager for Broadway, Off-Broadway and European Tours. Dumas Wiggin has also produced concerts at Carnegie Hall, Town Hall, Symphony Space, and large scale events at the Hammerstein Ballroom, and Steiner Film Studios in Brooklyn.
---
Professional Credits

Co Founder, Atomic Focus Entertainment, producing scripted and unscripted projects for television. Director of Production, The Stage Network. Broadway, Off-Broadway and Concert producer for 15+ years in NYC.