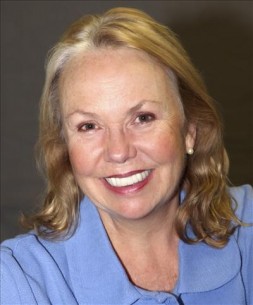 Phone

Fax: 212 932-0191

Address

685 West End Ave, 8f,
New York, NY, 10025, United States of America

Resume
leslie Shreve
Actor/Announcer
Circle Communications Group
---
Full Bio
leslie Shreve is the first, and thus far only Past President to be named as Special Advisor to the NY Coalition of Professional Women in the Arts and Media, Inc. She has been an actor and advocate since playing Susie Snowflake for an American Red Cross fundraiser in her hometown-Erie Pa. She keeps looking forward



Her activism includes a long run as the NY National co-chair of both AFTRAs and SAGs National Womens Committees, as well as long standing Board service. Other boards include IATSE 798, EAG, Girls Inc, The National Academy of Televsion Arts and Sciences (Governor as well as Trustee), and the St Lukes/Roosevelt Hospitals Crime Victims Treatment Center steering committee.



A Cable TV Pioneer with her award winning childrens show Leslie the Shreve, her oddball career has included announcing for numerous live Award Galas, acting in various recreations for The Friends of Old Time Radio, book launch readings, childrens records (Tenderhearted Bear being one of her favorites), Medical Audio Updates,
---
Professional Credits

Announcer: IFTFFA AME Awards: NY Festivals.Voice Over Pro Make-up Artist: As the World Turns (JC Studios/CBS). One Life to Live (ABC). Curtis Court (Kingworld). Host/Performer/Songwriter/Writer: leslie the Shreve: (Telepromter Cable TV).
Industry Awards

Best Actress award from Business Week.

Friends of Old Time Radio Award recreating/doubling voices

Emmy Award: Outstanding Achievement in Make-up: All My Children

Emmy Certificate: Outstanding Achievement in Make-up: ATWT

Emmy Nomination: Outstanding Achievement in Make-up: Curtis Court

Local Cable Awards: Outstanding Childrens Show: leslie the Shreve