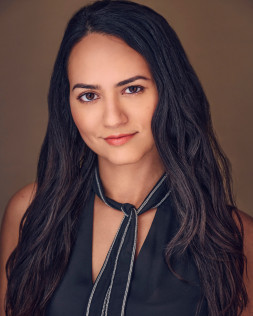 Phone

Office: 646 641-6541

Web Links
Michelle Miller
(She/Her)
Actor and Host of Mentors on the Mic podcast
Mentors On The Mic Podcast
---
NYC Native Actress with credits in TV, Film, Commercials, and Off-Broadway. Michelle is also the Host of the Mentors on the Mic podcast.
---
Full Bio
Michelle Simone Miller is a NYC native actress in TV, Film, Commercials, and Off-Broadway theater. Her credits include Homeland, Blue Bloods, Winter's Tale, and a lead role in the MTV scripted show, One Bad Choice. She also hosts the podcast Mentors on the Mic, featuring interviews with accomplished mentors in the entertainment industry including Showrunner Marta Kauffman (Friends), Actor Tony Goldwyn (Scandal), and more.
---
Professional Credits

Actress in Showtime's Homeland, CBS' Blue Bloods, lead in an episode of MTV's scripted show One Bad Choice, role in the film Winter's Tale (starring Russell Crowe, Will Smith, Colin Farrell). I've also been in Commercials including a Samsung campaign and Little Remedies. I'm the host of a podcast called Mentors on the Mic where I've worked NYWIFT in cross promotion. I interview incredible people in the Entertainment industry about how they've started and how they moved up including Showrunners, Network Executives, Directors, Writers, and more.