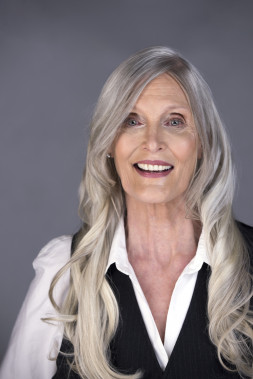 Phone

Office: 845 294-7500
Cell: 917 882-8177
Fax: 917 591-8010

Address

222 Greenwich Avenue,
Goshen, NY, 10924, United States of America

Email

IMDB Link
Nan Gill-Wilson
(She/Her)
President
Willy-Gilly Productions, Inc.
---
Full Bio
A seasoned professional in real estate and the title insurance industry for over three decades, Nan Gill-Wilson established Gill Abstract Corporation in 1984 and Light Realty in July of 1999. What began at a desk in her living room quickly grew into a thriving business.

After more than a quarter century heading Gill Abstract Corporation, she decided to take her impressive history of business successes and expand into the entertainment industry. Nan has acquired an extremely broad knowledge of business management, banking and credit management, real estate, title, bankruptcy, foreclosure law, mortgage requirements and administration. Her business and legal acumen has fueled her ability to excel in the field of E M. She is majority co-owner of Willy-Gilly Productions, Inc., the executive Producer of the feature film Collar, co-founder of HV Trinity Entertainment, Inc. (HVTEI), and Chairperson of the Academy of Film, Television, Stage and Performing Arts (aftspa.org), a vested not-for-profit company.

---
Professional Credits

Executive Producer, Actor, Producer, On-Camera Host, Writer
Industry Awards

Best Police Drama NYIIFVF
NYWIFT Committees

Communications, New Works Lab
Content Types

Narrative Features, Episodic Comedy/Sitcom, Talk Show
Occupations

Actor, Producer, Writer
Business Types

Marketing Agency, Post-Production, Production Company
Countries Worked In

United States
Foreign Languages Spoken

Anglo-Saxon
Other Languages Spoken

English
You are not logged in and thus only viewing a small portion of this profile. Members can log in to view the entire profile.