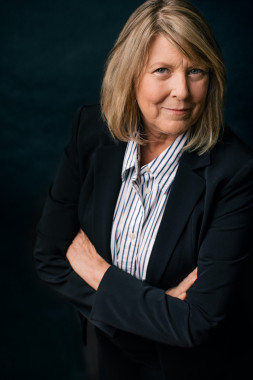 Phone

Office: 407 230-2539

IMDB Link

Resume
Paula Michele Rossman
COO - Producer/Director
Wall is the Way: Works
---
Full Bio
Actor: 1978 - present Director: 1995 - present Producer: 1986, 1989 - 1999, 2010 - present. Full CV available upon request.
---
Professional Credits

Have worked professionally in the entertainment field since 1978. My first AFTRA contract was in the mid-80s. My first SAG gig was in 1992. I added to my work as an actor and also began working off camera as a director and producer in scattered projects over the ensuing years, (see bio notes, below) as well as taking on other on set/off screen roles (PA, grip/gaffer, Production Manager and 1st AD) since arriving in NYC in 2011, as I began creating my own work and working with others in creating their dreams.
Industry Awards

South Carolina Underground Film Festival - Honorable Mention 2016 Los Angeles Independent Film Festival Awards - Best Horror Short, Best Producers of Short 2016 Grove Film Festival - Best Film 2016 Spotlight Horror Film Awards - Silver Award 2017