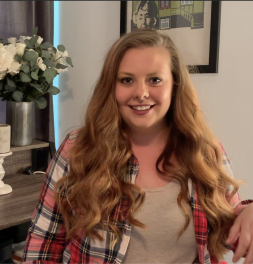 Phone

Office: 816 812-3100

Resume
Shelby Buckler
(She/Her)
Producer
---
Experienced producer ready to kick some patriarchal ass and make a difference through media!
---
Full Bio
PRODUCTION EXPERIENCE
** See Professional Credits

OFFICE EXPERIENCE
Office Coordinator | Thinkfactory Media, May 2016 - May 2017

Receptionist | FotoKem, August 2015 - May 2016

EDUCATION
Missouri State University | Springfield, MO 2010-2014
Bachelor of Science in Entertainment Management
minor in Mass Media

Growing up I always wanted to be in the entertainment industry, I thought I wanted to be an actress and then I realized I couldn't act! I grew up in the mid-west and still carry some of that attitude with me today. I move to Los Angeles after college with a car full and have managed to work my way up the producer track for the last 6 years. Now in NYC, I'm excited to expand my career network, learn some new skills, and start making a difference in the world.
---
Professional Credits

Senior Producer - Mama June: From Not to Hot Season 5, 2020 – 2022

Challenge Producer - Marriage Boot Camp Season 17, 2021

Field Producer - Mama June: From Not to Hot Season 4, 2019 - 2020

Production Assistant – The Hit, 2019

Field Producer - Mama June: From Not to Hot Season 3, 2018 – 2019

Associate Producer - Marriage Boot Camp Season 13, 2018

Associate Producer - Mama June: From Not to Hot Season 2, 2017 – 2018

Talent Coordinator - Mama June: From Not to Hot Season 1, 2016 – 2017

Logger - Married By Mom and Dad Season 2, 2016