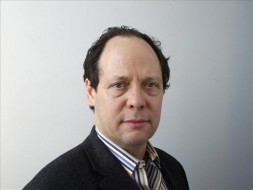 Phone

Home: 201 656-0051
Office: 201 656-4348

Address

300 Observer Highway, 4th Floor,
Hoboken, NJ, 07030, United States of America

Email

IMDB Link
Mark Gasper
The Yankee-Oriole Company
---
Full Bio
MARK GASPER

Writer Producer Director Content Creator

300 Observer Highway, 4th Floor, Hoboken, New Jersey 07030

(201) 656-4348

markgasper@att.net

http: www.linkedin.com in markgasper

http: vimeo.com user1775793 videos



Select Career Summary



Creator of more than 300 Broadcast Non-Broadcast programs

Twenty-five years of experience Directing, Writing, Producing, Project Management, Shooting and Editing in Film, Television and Digital Video

Direct-to-DVD and Consumer programs creator. Fitness programs:

o Fitness for Kids

o Bye-Bye Back Pain

o Say Goodbye to Wrist Pain

o How to Carry Your Baby Pain-Free

East 182nd Street Supervised writing team, produced, directed, edited and packaged dramatic this independent TV series. Broadcast in 5 local markets, winner of 7 domestic and international awards.

An Empty Bed Wrote, produced and directed this independent film. Broadcast in 6 countries, screened in more than 60 international film festivals, winner of multiple award
---
Professional Credits

Supv Writ/Dir/Prod: 182nd St. (4 TV Pilot Eps). Writ/Dir/Prod: An Empty Bed (indie, BBC-TV, WNYC, TVE-Spain, PBS Canada, First Run Feat Home Video Release). Creator of 300 Business Television programs.
Industry Awards

Upland Film Fest (Best Dramatic Feature), Figueria da Foz (Special Jury Award), Sacramento Film Fest (Gold), 2 CINE Golden Eagles, Houston Film Fest (Bronze Plaque), PHILAFILM, Best Film About the Bronx -- South Bronx Film Fest, Director's Award (Black Maria), Jury Award Ajijic Int'l Film Fest, Best TV Pilot (Cinevue). Multiple Business Television & Industry Awards
Other Professional Groups

IFP, MENG, MCAI
NYWIFT Committees

Writers Group
Content Types

Commercial Production, Narrative Features, Web series
Occupations

Director, Producer, Writer
Business Types

Digital, Post-Production, Production Company
Countries Worked In

Switzerland
Writer's Group works

An Empty Bed

Screenplay, TV Movie (Coming of age, Drama)

Log Line:
Independent film screened in 60 cities throughout the world, broadcast in 6 countries including WNYC here in NYC and distributed by First Run Featues

Synopsis:
AN EMPTY BED, is a day in the life of Bill Frayne, a gay man in his mid-60s living alone in Greenwich Village. During the course of his typical day, Bill encounters objects, people and places which stir and revive memories from his past. Told largely through flashbacks, the film is a time tapestry where past and present weave together to form a poignant picture of his life. Just who is Bill Frayne? AN EMPTY BED is a sensual and evocative drama about an aging gay man that challenges its audience's perception of the choices that we all make in our lives – in love, in sexuality and in the ability to express our true feelings. AN EMPTY BED, the award-winning, Dramatic Film about a gay man in mid-60s looking back on his past, written and directed by MARK GASPER, was awarded, "Best Dramatic Feature" at the UPLAND MAIN STREET FILM FESTIVAL. AN EMPTY BED has been screened at more than 60 film festivals throughout the world. This 56-minute drama has also won a BRONZE PLAQUE at the HOUSTON INTERNATIONAL FILM FESTIVAL, a GOLD AWARD from the SACRAMENTO INTERNATIONAL FILM FESTIVAL, a CINE Golden Eagle and a SPECIAL RECOGNITION from the FIGUERIA DA FOZ FILM FESTIVAL in Portugal. AN EMPTY BED has played theatrically in 10 cities (including Chicago, Washington DC, Denver, Boston and Philadelphia) and has also been enjoyed a number of television sales including the BBC, TVE (in Spain), WNYC (in New York City) and PBS Canada. The film is also being distributed on Home Video by FIRST RUN FEATURES
You are not logged in and thus only viewing a small portion of this profile. Members can log in to view the entire profile.