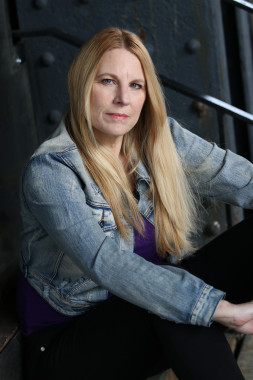 Phone

Office: 646 724-0615
Cell: 646 724-0615

IMDB Link
Linda Collins
(She/Her)
Actor
Linda Collins
---
Linda Collins is a New York based award winning actor and producer working in film, television and new media.
---
Full Bio
Linda Collins spent many years performing as a full time classical musician before beginning her career in the dramatic arts. She has since trained in acting in New York City at T. Schreiber Studio with Terry Schreiber, with Marishka Phillips, and at the ARG studios with Anthony Robert Grasso, among others. She is very active in the indie film market, both as a producer and actor, and her films have been shown at multiple Festivals nationally and internationally. She was awarded a BEST SUPPORTING ACTRESS award for her work in the film Perception, which is currently showing on Amazon Prime. Linda holds a Master of Music degree and continues working as an actor and musician. She is a strong advocate for the arts and as such served as an advisor to Canadian Minister Flora McDonald on the Canadian Advisory Committee on the Status of the Artist and served the AFM International Musicians union as the Executive Assistant to the International President in New York City for several years.
---
Professional Credits

imdb.me/lindacollins
Industry Awards

2020
Brightside Tavern Film Festival
Won, Festival Prize
Best International Film for Perception (2019)

2019
Brightside Tavern Film Festival
Won, Festival Prize
Best Ensemble (Summer) for Three for the Road (2017)
Willy-Gilly Productions

2019
French Independent Film Festival
Won, Festival International Cannes Award
Best Cast for My Dinner With Schwartzey (2019)
LifeDreamProductions

2020
LATINO FILM FESTIVAL OMAHA *
BEST SUPPORTING ACTRESS
for the role of LAUREN in PERCEPTION
Professional Groups

Other
Other Professional Groups

AFM, ACDA, AGO
NYWIFT Committees

Fund for Women Filmmakers, International
Content Types

Narrative Features, Episodic Comedy/Sitcom, Episodic Drama
Occupations

Actor, Executive Producer, Music Director
Business Types

Nonprofit, Entertainment Adjacent
Countries Worked In

Canada
Other Countries Worked In

Israel
Foreign Languages Spoken

Spanish
Other Languages Spoken

Spanish, French
You are not logged in and thus only viewing a small portion of this profile. Members can log in to view the entire profile.