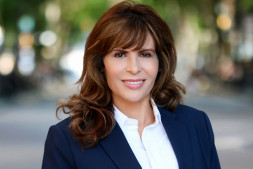 Phone

Office: 212 828-9180
Rima De Bien
CEO
Bien Productions
Professional Credits

Producer for the television series, HOT, in which I featured hot, emerging artists as the interviewing host for two years. Producer of the short Film, HisPanic, which premiered at the movie house: Village Cinema East, and the Time Warner Theater in NYC. Produced, Thank You Mr. Douglas, the bio-drama with music in New York City.
Writer's Group works

Hispanic Stars Rising

Book (Non-Fiction)

Synopsis:
As a Co-author of this book, my story is part of a compilation of immigrant stories. I wrote my story about my father first coming to the United States and the prejudice he endured as a Puerto Rican growing up in East Harlem.