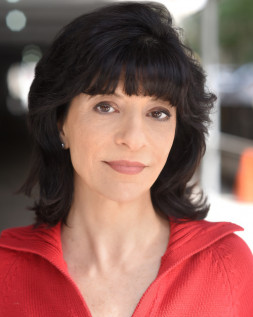 Phone

Office: 516 729-7455
Maria Pusateri
(She/Her)
Actor/Producer
---
Maria is an actor who has also worked in television and film production. She's performed in theater and independent film. She was associate producer for the Oscar-nominated documentary short Mondays at Racine, and also produced an award-winning documentary about a 9/11 responder.
---
Full Bio
Maria Pusateri is an actress who has also worked in TV and film production in various capacities. She produced/directed an award-winning documentary, VITO AFTER, and was the associate producer for the Oscar-nominated short doc MONDAYS AT RACINE directed by Cynthia Wade for HBO.

Maria trained in acting early on with actor/director Bill Hickey at the legendary HB Studio in New York City. She continued to hone her craft intermittently over the years with, among others, Alan Wynroth at the Circle Repertory School of Theatre, and performing in local theatre and independent film. Currently, she is currently studying with actor Anthony Robert Grasso.
---
Professional Credits

Acting credits: www.mariapusateri.com

Producer Credits:
Associate Producer Mondays at Racine - Cynthia Wade Productions

Director/Producer/Writer, Vito After - DreamSlate Productions

Associate Producer, Unblinking Eye - MetroChannels
Industry Awards

2006 - Best Documentary Award, VITO AFTER, Long Island International Film Expo

2002 NY Emmy Award Nominee, Producer, Programming About the Arts -Unblinking Eye: Food For Thought- MetroChannels

2001 OMNI Award - Unblinking Eye: Food For Thought - MetroChannels

2001 OMNI Award - Unblinking Eye: New York in the Fifties - MetroChannels

2001 Communicator Awards (2) Programming About the Arts and Arts - Unblinking Eye: Food For Thought - MetroChannels

2000 Communicator Awards (2) Cultural Arts Program Live-to-Tape and Low Budget - Unblinking Eye: WWOW Radio, The Adventures of Nero Wolfe, MetroChannels
Crew Up Survey

Willing To Travel: Yes
Has Own Equipment: No
Has Insurance: No
Other Languages: No