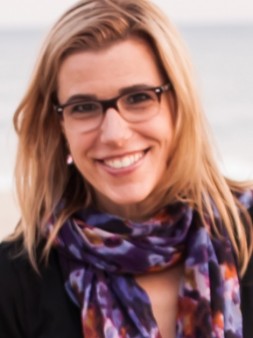 Phone

Office: 917 640-5518

IMDB Link
Deborah Brozina
(She/Her)
Camera Operator and Director
Making Change Productions
---
Full Bio
Deb has had a camera in her hands since the 4th grade. One of a minority of women engineers at Cornell University, she studied how to use advanced analytic methods from different disciplines to make better decisions and find optimal solutions to problems.

She got her first formal photography training in an elective class called The Psychology of Visual Communications. It was while she was working on her MBA at NYU-Stern that she took a film class for fun and saw the documentary, For All Mankind. She got the power of story and said, 'I want to do THAT.'

Figuring out THAT took a while. She finished her MBA and was off to a film set. Meanwhile, set up shop as a digital strategy consultant. She juggled her separate stories for about 10 years, looking for a unifying narrative for herself. Along came YouTube. Suddenly, her film credits mattered as much as her consulting experience.

Deb has blossomed in the digital age, working on everything from web series to major projects for streaming services.
---
Professional Credits

Camera Operator: Equalizer, Life and Beth, My Next Guest, Pose, Jessica Jones, Blindspot

Camera Assistant: Person of Interest, The Intern, Madam Secretary, Still Alice, Boardwalk Empire, St. Vincent, Girlfight
Professional Groups

IATSE, IA Local 600
Other Professional Groups

SOC
NYWIFT Committees

Communications, Women's Film Preservation Fund
Content Types

Narrative Features, Episodic Comedy/Sitcom, Episodic Drama
Occupations

Camera Operator, Consultant, Director
Countries Worked In

Italy
Other Countries Worked In

Estonian and US citizen. Eligible to work in EU.
Crew Up Survey

Willing To Travel: Yes
Has Own Equipment: No
Has Insurance: No
Other Languages: No

You are not logged in and thus only viewing a small portion of this profile. Members can log in to view the entire profile.