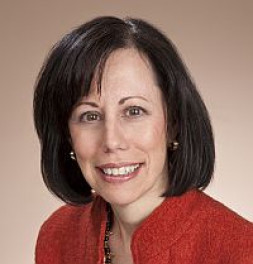 Phone

Office: 917 375-0631

Address

315 East 69th Street, Suite 9D,
New York, NY, 10021, United States of America

Web Links
Stephanie Shalofsky
Organizing Consultant
The Organizing Zone, Inc.
---
Full Bio
STEPHANIE SHALOFSKY

315 East 69th Street, Suite 9D

New York, NY 10021

Phone: (917) 375-0631

E-Mail: stephanie@theorganizingzone.com





VP / DIRECTOR OF OPERATIONS / GENERAL MANAGER

Home Entertainment Multi-Media Publishing Consumer Electronics



Senior operations manager with demonstrated track record of managing overall operation and integrating cost savings initiatives and strategic business objectives into daily processes. Skilled in new product development and launch, project management, and vendor relations. Proven leader and creative problem solver experienced in structuring and supervising marketing campaigns.





PROFESSIONAL EXPERIENCE



CENTRAL PARK MEDIA CORPORATION, New York, NY 1993 to 2008

Privately owned multi-media publishing company specializing in the marketing and North American distribution of anime (Japanese animation) DVDs and graphic novels.



Vice President, Production & Marketing (2001 to 2008)

Director of Production (1993 to 2001)



Manage a $2.5 million budget and 1
---
Professional Credits

As VP of Production & Marketing at Central Park Media, I produced the English language soundtracks for over 350 anime (Japanese animation) home entertainment releases in addition to producing the DVD releases for many of these programs. Some examples include:



Grave of the Fireflies

Negadon: The Monster From Mars

Kakurenbo

Record of Lodoss War

Now & Then, Here & There
NYWIFT Committees

Special Events
Occupations

Marketing Executive, Production Executive
You are not logged in and thus only viewing a small portion of this profile. Members can log in to view the entire profile.