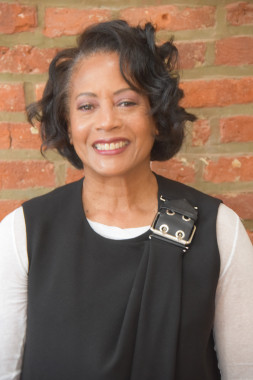 Phone

Office: 415 310-7211

Address

6364 Germantown Avenue 103,
Philadelphia, PA, 19144, United States of America

Web Links
Zainab Ali
Producer
ZAG Media Productions
---
Full Bio
Zainab Ali is an award-winning producer of independent films with a background as a senior recruiter for major corporations including Lucasfilm, Charles Schwab, and Gap Inc. She transitioned into filmmaking in her fifties when she created ZAG Media Productions and produced two short films; including Danger Word, which was nominated for best narrative short by the Pan African and BronzeLens film festivals and has appeared on the Aspire Network. Her latest film, Mama Gloria, made its world premiere at the Chicago International Film Festival in October 2020 and went on to win Best Documentary at the Teaneck International Film Festival and will have its broadcast premiere on PBS World Channel in April 2021. Zainab is a life-long film enthusiast, who grew up in North Philadelphia, and earned a BA degree in Journalism from Temple University. She inspires writers, directors, cinematographers, and investors to collaborate on stories that transcend boundaries.
---
Professional Credits

DEATH IN THE FAMILY (short) - Executive Producer/Producer

DANGER WORD (short) - Producer

Mama Gloria - Producer
NYWIFT Committees

Career Focus, Development, Fund for Women Filmmakers, Programming, Special Events
Content Types

Narrative Features
Occupations

Executive Producer, Producer, Production Assistant
Business Types

Production Company
You are not logged in and thus only viewing a small portion of this profile. Members can log in to view the entire profile.