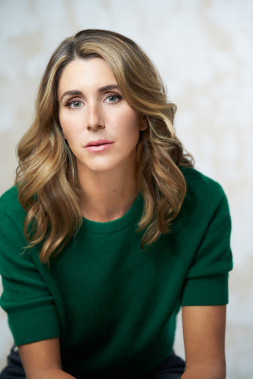 Phone

Office: 917 355-3346

Web Links

Resume
Sarah Megan Thomas
(She/Her)
Producer, Writer, Actress
SMT Pictures
---
Sarah Megan Thomas is an award winning producer (p.g.a), writer, and actress. Her films include the Sundance, Sony Pictures Classics feature EQUITY (a NYT "Critic's Pick"), the spy drama A CALL TO SPY (now on Netflix) and the sports drama, BACKWARDS (Peacock).
---
Full Bio
Sarah Megan Thomas is an Executive-in-charge, Producer (p.g.a.), Writer, and Actress who has executed senior level work in all production phases for almost 15 years, with critically acclaimed films debuting at top festivals (Sundance) and selling for a profit. She has created and developed original content featuring complex roles for women with built-in marketing concepts (e.g. "first female driven Wall Street feature"). Sarah has managed and worked alongside over 500 team members in development, production, and post-production, promoted women to key positions, and raised millions of dollars from hundreds of third-party investors. She has researched and written original screenplays, as well as well as a screenplay based on an optioned book (by Producers). As an Actress, Sarah has been seen in various films, televisions shows, and commercials.
Sarah was selected by Fortune for their "Most Powerful Women, Next Generation" list and featured as a speaker at their annual summit.
---
Professional Credits

Selected FILM/TV Credits:

* "Untitled Historical Biopic" (not announced yet): Writer
* "A Call To Spy" (IFC, Netflix): Producer, Writer, Actress
* "Equity" (Sundance): Creator, Story-by, Producer, Actress
* "Equity" TV Spinoff: Executive Producer
* "Backwards": Producer, Writer, Actress
* "Law and Order, SVU": Actress
* "The Girl in the Park": Actress
* "Guiding Light": Actress

THEATER: starred in numerous Off Broadway shows.

Press: Today Show, BBC, CNN, BBC, Sky News, AOL Build, CNN Money, Bloomberg, etc.
Industry Awards

ADL "Stand Up Award" for "A Call To Spy."
NYWIFT Ravenal Grant
Audience Choice Awards for "A Call To Spy"
Voice of a Woman Award for "Equity"
Creative Coalition Spotlight Award for "Equity"