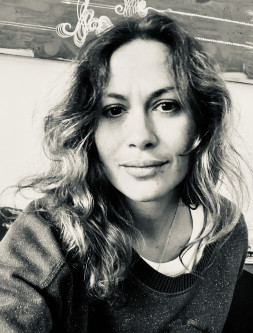 Phone

Office: 646 899-5923
Elena Cossu Solinas
(She/Her)
Beginner screenwriter - film maker - producer
---
Elena Cossu Solinas artist with a passion for film making
---
Full Bio
Creative communicator with a background in business management and marketing.

Storyteller looking to shape my vision in an artistic way. Passionate about movies, photography and music.

Collaborations as a book writer/editor.
Producer and editor of short movies.
Production assistant in art & photography installations.
---
NYWIFT Committees

Career Focus, Development, Fund for Women Filmmakers, International, New Works Lab, Special Events, Writers Group
Occupations

Assistant Director, Marketing Executive, Writer
Countries Worked In

Italy
Other Countries Worked In

Australia
Foreign Languages Spoken

Italian
Other Languages Spoken

Spanish, French
You are not logged in and thus only viewing a small portion of this profile. Members can log in to view the entire profile.