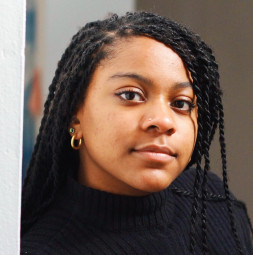 Sophia Loren Heriveaux
(She/Her)
Producer, Director
---
Full Bio
Sophia Loren Heriveaux is a New York City-based director & producer of both narrative and documentary films, and since 2020 has operated her production company Goldfin Films.



Currently an undergraduate student pursuing a B.F.A. in Film & Television Production at New York University's Tisch School of the Arts, Sophia has worked on short and feature-length productions. Her work has been shot around the world from New York to Los Angeles, France, China, South Africa and Ethiopia.
---
Content Types

Documentary, Narrative Features
Occupations

Director, Producer
Countries Worked In

France
Foreign Languages Spoken

French
You are not logged in and thus only viewing a small portion of this profile. Members can log in to view the entire profile.