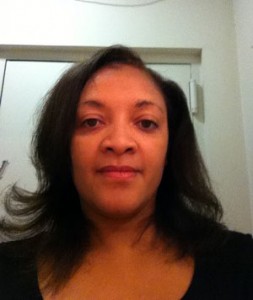 Judith Elaine Davis
President & CEO
Writerjudy, Inc.
---
Full Bio
A published Freelance Writer and Web Content Manager with over 20 years of experience. I have written and worked as an editor for several major online websites and consumer magazines, published a fictional novel and written and pitched several un-produced screenplays and a few scripts for television. Some of the companies I pitched are as follows: MTV Films, Nickelodeon Productions, Paramount Pictures, Warner Bros. Films, Showtime, HBO, Oxygen, Hallmark Channel and Lifetime.

I have worked Freelance Programming Manager, Managing Editor for AOL running their Digital Lifestyle Channel. I was responsible for writing copy, programming and edited the channel. I have also worked on freelance projects for the Flix Premiere, MTV Networks (MTV Films) Nickelodeon, News Communications, Inc., New York Post PageSix, Inc Magazine 5000, Ogilvy.com and a few other websites.



My first book entitled THE POWERS THAT BE was published in October 2005. The book can be found on Amazon.com and Barnes and Noble.co
---
Professional Credits

President & CEO of Writerjudy, Inc. A digital content writing and screenwriting company. Published writer for consumer magazines.



I have worked on freelance web producer, web editorial, content management, and social media projects for Carnegie Hall, Great American Pitchfest, Flix Premiere, About.com, Whipclip, Yahoo, Shift Vertical, Pratt Institute, MTV Networks, Nickelodeon, Wochit.com, LivePerson.com, Coca Cola/vitaminwater, Burrell Communications, Conde Nast, Hearst Digital Media, AOL, The New York Post PageSix.com, Ogilvy.com, Inc. Magazine, The College Board, UGO Networks, ESPN Magazine, Pitney Bowes, Time Warner Cable, News Communications, and Girl Scouts of the USA.