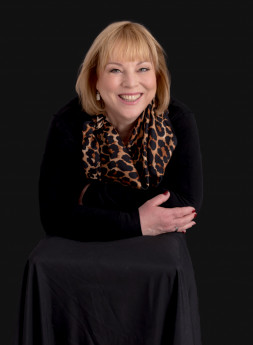 Phone

Home: 609 731-2860
Office: 609 688-8558

Address

00 Overlook Center, 2nd Floor,
Princeton, NJ, 08540, United States of America
Veronica Fielding
CEO
Digital Brand Expressions
---
Full Bio
Please see above
---
Professional Credits

I run Digital Brand Expressions, an Omotenashi-driven search engine and social media marketing agency (2001-present) and well as Owlthena, a one hour and done video coaching program for business leaders who are stuck on an issue and need to hear themselves clearly to move forward. Prior to these businesses, I co-founded and ran United Multimedia (1995-1998), a producer of multimedia, online career education exploration tools for teens. At UMM, in addition to the teen content, I wrote and co-produced a full-featured multimedia program on workplace violence that included scripted scenes with actors portraying employees in a variety of scenarios. At Dow Jones (1987-1995), I co-produced the first multimedia CD-ROM (one of first, if not the first, CD-ROM to contain full motion video).
NYWIFT Committees

Fund for Women Filmmakers, Women's Film Preservation Fund
Content Types

Commercial Production
Occupations

Marketing Executive, Writer
Business Types

Digital, Internet, Marketing Agency
You are not logged in and thus only viewing a small portion of this profile. Members can log in to view the entire profile.