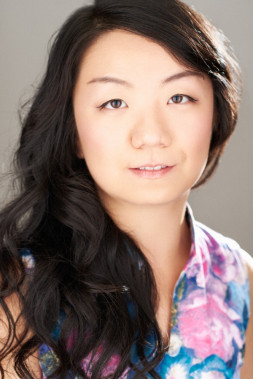 Address

1150 President St, Apt B3,
Brooklyn, NY, 11225, United States of America

Web Links

IMDB Link
Grace Ge Gao
Professional Credits

-The Whistleblower (Directed by Xiaolu Xue)--Director's Assistant

-My Country and I Hong Kong 1997 Handover (Directed by Xiaolu Xue)--2nd AD

-Little Woods (Directed by Nia DaCosta)--Production Intern

-Watching You Watching Me (Directed by Pamela Romanowsky) -- Production Assistant

-Ashes (narrative short film)--Writer/Director

-Edward & His Chocolate (narrative short film)-- Writer/Director

-Dionysus & Apollo (experimental short) -- Writer/Director

-All Under Heaven are Equal (Documentary short) --Writer/Director
NYWIFT Committees

Career Focus, Development, Fund for Women Filmmakers, International, Membership, New Works Lab, Special Events, Writers Group
Content Types

Narrative Features, Episodic Drama, Music Video
Occupations

Director, Producer, Writer
Countries Worked In

Australia
Foreign Languages Spoken

French
Crew Up Survey

Willing To Travel: Yes
Has Own Equipment: No
Has Insurance: Yes
Other Languages: Yes

Writer's Group works

Narcissus

Screenplay (Drama, Suspense)

Log Line:
An Asian American actress in NY takes her own life after slumping into plastic surgery addiction.

The Way We Love

Screenplay (Comedy, Drama, Family)

Log Line:
A study-abroad Chinese college student takes her boyfriend home to meet her parents. Everything should be fine as long as her traditional parents can accept the fact he's a divorcé twice her age. Oh did I forget to mention he's black?
You are not logged in and thus only viewing a small portion of this profile. Members can log in to view the entire profile.