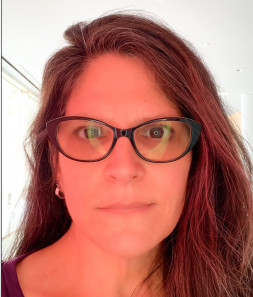 Phone

Office: 646 872-6540

Web Links
Beth Eisgrau-Heller
(She/Her)
Stills Photographer
Beth Heller Photo
---
Currently pivoting toward Unit Stills, Beth is a Brooklyn-based visual storyteller with a background in Concert, Live Events & Documentary photography.
---
Full Bio
I am a Brooklyn-based documentary photography/visual storyteller, Gen-X er and New Yorker to the core. Currently pivoting toward Unit Stills, I have photographed concerts, in-studio performances, special events, and natural light portraits since 2009.

My love of entertainment, popular culture, personal performance experience, and an insatiable curiosity for "how the sausage is made" have enabled me to focus on the depth and breadth of raw human emotion and power and hopefully capture artists' pure expression.

Much like Cartier-Bresson, I have learned to wait patiently for the in-between moments to cross in front of my lens. From 2010 to 2017, I practiced this craft as the de facto in-house photographer for the Live on KEXP studio sessions at the Cutting Room Studios in NYC. It was the ultimate experience in shooting what I love. And, Unit Stills is the natural next step.

I hold a BFA in Visual Arts from Mason Gross School of the Arts, Rutgers University.
---
Professional Credits

Feb 2022: Unit Stills, Making Room, indie short.
Industry Awards

Distinction: Selected for PhotoShelter inaugural Mentorship Program, 2021. Mentored by Photojournalist Whitney Curtis.
Crew Up Survey

Willing To Travel: Yes
Has Own Equipment: Yes
Has Insurance: No
Other Languages: No