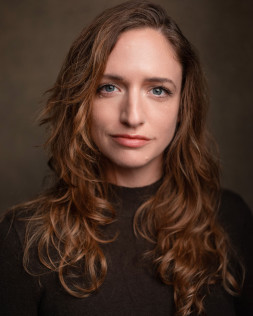 Phone

Office: 518 791-2360
Cell: +44 7913030156

Address

255A 23rd Street,
Brooklyn, NY, 11215, United States of America

Email
Claire Lebowitz King
(She/Her)
Actor, Writer, Director
Elephant Camel Productions
---
Claire Lebowitz King is an actor, writer, and director who splits her time between the UK and NYC. She is in pre-production for a short film, and is excited to connect with the NYWIFT community.
---
Full Bio
Former member of the Living Theatre and assistant to Judith Malina, Claire has written and directed for the theater and is very excited to transition into feature film. She has performed both Off-Broadway and in London. Claire has appeared in short films and on television in the UK. Claire directed Afghan youth for years in drama workshops and in the development of their own stories. Her play Outside the Gate which she also starred in recently received 3 four star reviews at the Edinburgh Fringe Festival and was chosen by the Fringe and the National Theatre of Scotland to show to teachers with a Q&A discussion afterwards. She has two short scripts completed and is currently writing a feature film while auditioning and looking for new representation.
---
Professional Credits

https://pro.imdb.com/name/nm9855667/credits
Other Professional Groups

UK Equity
NYWIFT Committees

Actors Alliance, Career Focus, Communications, International, New Works Lab, Special Events, Women's Film Preservation Fund, Writers Group
Occupations

Actor, Director, Writer
Countries Worked In

Afghanistan
Other Countries Worked In

India, England, Turkey,
You are not logged in and thus only viewing a small portion of this profile. Members can log in to view the entire profile.