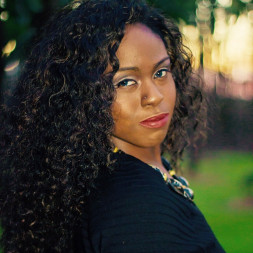 Phone

Home: 256 457-7729
Office: 256 468-4426

Email
Charla Jamille Maclin
Program Manager
Koko and Friends Products, Inc.
---
Charla Maclin is an actress, author, writer, public speaker, singer and creative producer. I am also a creative force behind the Koko and Friends Project.
---
Full Bio
Charla Maclin Bio/Resume:



Charla Maclin is a native of Huntsville, Alabama. Charla graduated from Westminster Christian Academy in Huntsville, Alabama and Calhoun Community College in Decatur, Alabama where she graduated with Honors. She attended the New York Conservatory Dramatic Arts School of Film and Television, New York, NY.



Charla began her acting training at the age five at the Huntsville Playhouse Theater. As a second grader, Charla was bullied and ridiculed by her classmates and she began idealizing death as the only escape. As a fourth grader, she attempted suicide. After finding no age-appropriate resources on surviving and thriving in hostile environments. Charla and her mother began creating interactive stories about bugs that were the victims of bullying. She was able to identify with and connect emotionally to the human-like bug characters. Thus, Koko and Friends, the anthropomorphic bug characters, was born. Charla is the persona behind the Koko and Friends mascot.



Out of a pool of o
---
NYWIFT Committees

Special Events
Content Types

Children's Media
Occupations

Actor, Writer
Business Types

Internet
You are not logged in and thus only viewing a small portion of this profile. Members can log in to view the entire profile.