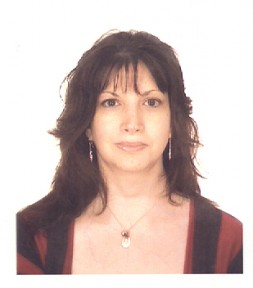 Phone

Home: 212 581-7364
Office: 917 362-5975

Address

2 Chelsea Ave., Apt. 303,
Long Branch, NJ, 07740, United States of America

Email
Terri Barbagallo
Owner/Film and Video Editor
SunScreen Post
---
Full Bio
Terri has been an editor for over 20 years, having honed her craft using virtually every kind of film and video editing system as well as todays computer and nonlinear editing systems in SD and HD. Her versatile career includes editing many documentaries, television programs, promos, movie trailers and commercials. From sports to music to travel to history to cooking to news, Terri has edited in many genres featured on TV, in theaters and on the internet. Primarily a storyteller, she is well known for weaving sound and picture, editing with her keen sense of music, incorporating her sense of humor as well as her dedication to the truth on serious subjects. She collaborates well and is also quite capable working unsupervised as she is often called on to produce as well as edit. Currently teaching Avid and Editing Theory at School of Visual Arts, NYC.



Television shows and Theatrical Releases and Web Content

2013 From Sea to Shining Sea, documentary Executive Producer

2012 Exit 19K, Executive Producer

---
Professional Credits

Executive Producer From Sea to Shining Sea, Exit 19K. Editor AE Networks Tribeca Film Festival, History Channel 911 Rising From the Ashes, History Rocks, American Eats, Fantastic Voyage, Family Tree. ABC 2020, The View, World News, Good Morning America. BBC What Not To Wear, Honey Were Killing the Kids. Food Network Behind the Bash, Top 5. FUSE You Rock Let's Roll, dfused Inkd & Jabbd. A&E Biography. 20th Century Fox The Seige. HBO America Undercover, Real Sports. ESPN Sports Century. NAT GEO Science Times.
Professional Groups

IATSE, IA Local 700, IBEW Local 1212
Content Types

Documentary, News, Reality/Unscripted
Occupations

Editor: Film/Video, Executive Producer, Producer
Business Types

Post-Production
You are not logged in and thus only viewing a small portion of this profile. Members can log in to view the entire profile.