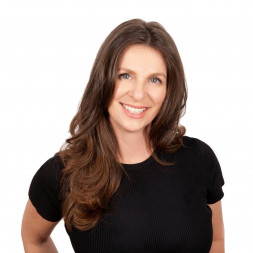 Address

348 West 57th Street, Suite 175,
New York, NY, 10019, United States of America

IMDB Link
Kim Jackson
(She/Her)
Co-Founder/President of Entertainment
Evotion Media
---
Full Bio
Kim Jackson is recognized for producing dozens of notable independent films. Her early creative expression began with dance and choreography, and that has remained the spark that ignites her creative passions. Majoring in environmental science, she has a natural curiosity for how things work. "Producers begin food chains which feed all life." Technology is of special of interest to Kim, as it relates to serving and advancing humanity. She's the co-founder of the creative studio Evotion, and is active on several boards, including New York Women in Film & Television, ACE Programs for the Homeless and The Gwen Ifill College of Media, Arts and Humanities at Simmons University. Kim is a member of the p.g.a. and Producers Union.
---
Professional Credits

https://pro.imdb.com/name/nm1669333/ref_instant_nm_1&qkimper cent20jackson
Industry Awards

Gotham and Spirit awards nominee.
Grand Special Prize at the Deauville Film Festival, the Jury Prize of the Biarritz International Festival of Latin American Cinema and the Audience Award at the American Film Festival and Gasparilla International Film Festival.