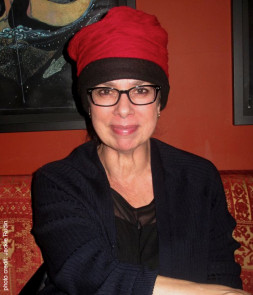 Dara Wishingrad
(She/Her)
Production Designer, Pitch Deck Designer
www.wishservices.com
---
Production Designer for Film, Television and Theatre
---
Full Bio
Feature film design for John Leguizamo, Stephanie Laing, Michael Urie, Michael Lembeck, Alfredo De Villa, Boaz Yakin, Peter Askin, Mike O'Malley, Nia Vardalos, Frank Whaley, Charles Busch, Franc. Reyes.

Musical & theatrical design for Paul Gordon, Deb Margolin, Kent Nicholson, Tina Andrews, Wayne Cilento, Leslie Lee, Charles Strouse. Television and Corporate design credits include Superbowl, The Ryder Cup, US Open and PGA Golf Tournaments, DGA Honors, Tribeca Film Festival and General Motors Tribeca Drive-In , The Kaplan Thaler Group, Univision, Epic Nerds, Andrew Swee, Alma, Compulsive Pictures, Rainbow Media.

Originally trained in fine art and dance, Dara performed with her mentor Dianne McIntyre, Bill T. Jones/Arnie Zane Dance Company, Richard Gonzalez and David Esbjornson. A multiple grant recipient, her original performance art was reviewed in local and national publications and toured the U.S. and Canada.
---
Professional Credits

Production Designer: Queen Bees, The Sixth Reel, Irreplaceable You, Advantageous, He's Way More Famous Than You, Breakable You, Affluenza, Fugly, Certainty, Death In Love, The Ministers, Naomi & Ely's No Kiss List, Tribeca Film Festival, I Hate Valentine's Day, Across The Hall, A Very Serious Person, New York City Serenade, Partisan Pictures, DGA Honors, Premio Lo Nuestro-The Latin Music Awards
Crew Up Survey

Willing To Travel: Yes
Has Own Equipment: Yes
Other Languages: Yes