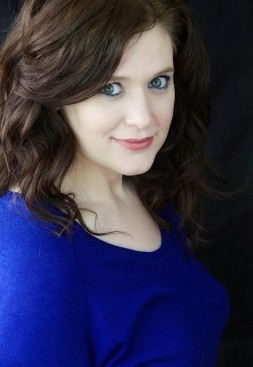 Amy Gaipa
---
Full Bio
In addition to a solid base of studio film and TV credits, AMY GAIPA's first love of independent and developmental projects began in front of the camera and on stage and continues to this day. Amy is thrilled to be a directing MFA Film candidate with SBU/Killer Films as well as serving as Production Designer and Producer on multiple projects in collaboration with her fellow classmates as well as Donna's House Productions. Most recently Amy collaborated with three directors writing/directing/acting/production designing WHISKEY KILLS THE HUNGER producing and designing the MASTIC BEACH MINI INDIE FILM FESTIVAL. In the summer of 2020, Amy is producing, production designing and acting in BAIT & TACKLE, starring Judith Light as well as tackling her thesis project in early 2020. Amy teaches film at SBU and is a member of New York Women In Film and Television (NYWIFT).
---
Professional Credits

La Vida Inesperada-Carol (Supporting-Jorge Torregrossa

An Englishman in New York-Guest-Star-ITV-UK Channel 4

Silver Tongues-Naomi-Supporting-Simon Arthur

TITANIC-Trudy Bolt-James Cameron

All My Children-Marilee-ABC-TV

Amy: Cortlandt Maid, Recurring
Professional Groups

SAG-AFTRA
Content Types

Narrative Features, Episodic Drama, Media/Art Installation
Occupations

Actor, Director, Production Designer
Business Types

Production Company
You are not logged in and thus only viewing a small portion of this profile. Members can log in to view the entire profile.