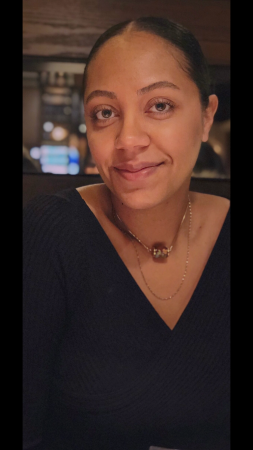 Jade Edwards-Lovell
(She/Her)
Producer
---
Full Bio
Since moving to New York in 2015, she garnered experience at ITV Studios, consulting with producers and production managers on camera, audio, and lighting packages for over 50 highly rated unscripted shows like Netflix_x0019_s Queer Eye and HGTV_x0019_s Fixer Upper. She left the corporate production world in 2018 to begin a freelance production management career where she worked on set for shows like Bravo_x0019_s The Real Housewives of New York City and The Real Housewives of New Jersey.
---
NYWIFT Committees

Career Focus, Women's Film Preservation Fund
Content Types

Documentary, Reality/Unscripted
Occupations

Archival Producer, Associate Producer, Producer
Business Types

Networks, Production Company, TV Network
Crew Up Survey

Willing To Travel: Yes
Has Own Equipment: Yes
Has Insurance: Yes
Other Languages: No

You are not logged in and thus only viewing a small portion of this profile. Members can log in to view the entire profile.