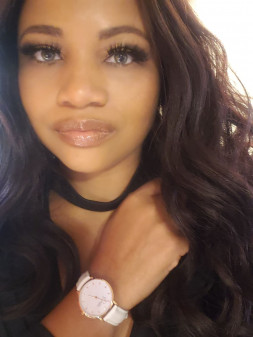 Elissa Gabrielle
President & CEO
Peace in the Storm Publishing, Elissa Gabrielle Naturals, Elissa Gabrielle Entertainment
---
Full Bio
National Best Selling Author, Publisher, Screenwriter, Model&



Empowering, Enlightening, Engaging and Inspirational, Elissa Gabrielle is a powerhouse in the literary industry. Respected by many, revered in the highest regard, Elissa Gabrielle maintains a spirit of excellence in all she does. She is known to have the midas touch. The sky is the limit for this sassy, sundry and prolific author.



Elissa Gabrielle has broken the ceiling of literary excellence with her gift in the skill of multi-genre writing. The author of multiple poetry books, numerous novels and contributor to several anthologies, Elissa has proven herself to be well-versed in artistic creativity.



Elissa Gabrielle has published well over 150 books and launched the literary careers of more than 25 authors in her 15-year career as an independent publisher. She has also won prestigious awards over the years.



Elissa Gabrielle hails from Newark, New Jersey where she was born and raised. Elissa Gabrielle is a National Best Selling Author,
---
Content Types

Episodic Drama
Occupations

Consultant, Writer
Business Types

Publishing
You are not logged in and thus only viewing a small portion of this profile. Members can log in to view the entire profile.