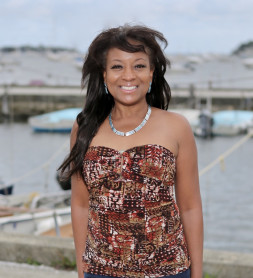 Celestine Crews Williams
(She/Her)
Actress/Screenwriter/Model
---
Celestine Crews-Williams is an actress driven for success. She also writes scripts to open up roles for African-American women.
---
Full Bio
Celestine Crews has appeared in many short films. You may have seen her in Vacant where she portrays Loraine, the Cannabis smoking Jehovah Witness. Vacant won the Special Jury Award Narrative Short at the Roxbury International Film Festival in Boston, Massachusetts and it was also selected for the 28th Pan African Film Festival in Los Angeles, California which premiered on February 17, 2020. In addition, she has played the role of Sharon the caregiver in 119 Emergence and in Deadline as Jane to name a few. Celestine has also appeared on the Nate Berkus Show as his model in an accessory challenge.



Celestine studied acting at Weist-Barron in New York City and graduated from Barbizon School of Modeling. She has also been trained in other disciplinaries of the field such as Stage Combat and Fencing at Melvin Van Peebles' Theatre of Universal Images, Ballet and Modern Dance at the Garden State Ballet, Music (vocal) at Arts High School which are all located in the wonderful city of Newark, New Jersey.
---