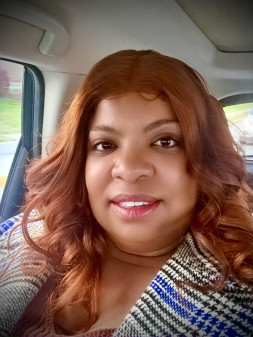 Felecia Hunter
Founder/Creative Producer
Get It Girl Productions
---
Felecia Hunter is award-winning creative producer/writer with a an M.F.A. from Columbia University.
---
Full Bio
Felecia Hunter is an award-winning writer/producer whose credits include Nocturne In Black, winner of the Student Academy Award in 2016, and BAFTA Student Film Award for Best Live Action Short in 2017 and Gladys Brown, recipient of the Caucus Foundation Producers Grant. She was also the executive producer of Boneshaker, starring Oscar nominee Quvenzhan√?_x0019_© Wallis, which premiered at the Sundance Film Festival and Afronauts, nominated for the Golden Berlin Bear award at Berlinale.



A native New Yorker, Felecia earned her B.A. at Columbia University, as well as an M.F.A. in Creative Producing at Columbia where she was awarded the Entertainment Partners Producers Award. She was commissioned by Sesame Street to produce a live-action short P is for Pictures currently airing on HBO. Felecia's newly formed production company, Get It Girl Productions, is committed to making films and programming featuring diversity in front of and behind the camera. Felecia's next project is the highly-anticipated documentar
---
Professional Credits

SELECT FILM & TELEVISION CREDITS:

Ms. Fonda Goes to Washington, 2020

Producer



Sesame Street: P is for Pictures, 2018

Writer/Producer



The Dare Project, 2018 Producer



Gladys Brown, 2017 Writer/Producer



Xin, 2017

Producer



Carpool Karaoke, 2 episodes, 2017 Production Assistant



Nocturne in Black, 2016 Producer

Winner, Student Academy Award, Best Live Action Short



Afronauts, 2014 Executive Producer



Boneshaker, 2013

Executive Producer
Industry Awards

Student Academy Award, BAFTA Student Film Award, Entertainment Partners Producing Award
Occupations

Producer, Writer
You are not logged in and thus only viewing a small portion of this profile. Members can log in to view the entire profile.