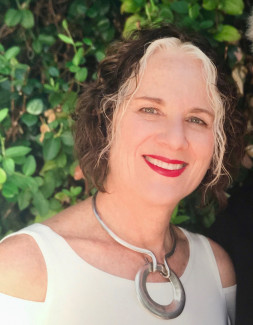 Phone

Home: 214 458-9954
Office: 214 826-3863
Fax: 214 826-3919

Address

5215 Homer Street,
Dallas, TX, 75206, United States of America
Cynthia Salzman Mondell
Director, Producer, Writer
Media Projects Inc.
---
Cynthia Salzman Mondell is an award-winning filmmaker and playwright who believes that film can make a difference in people˝s lives.
---
Full Bio
Cynthia Salzman Mondell is an award- winning filmmaker and playwright who believes that films

can make a difference in people's lives. She has partnered with Allen Mondell for most of her

work. Together they have made over 40 films including the 6 films about the life,

death and legacy of President John F. Kennedy for the Sixth Floor Museum at

Dealey Plaza SISTERS OF '77 the story about how a government funded women's political

conference set the agenda for the Second wave of feminism with Betty Friedan, Gloria Steinem.

and Ann Richards and DREAMS OF EQUALITY for the Women_x0019_s National Historical Park.

SISTERS OF _x0019_77 was broadcast on Independent Lens. A REASON TO LIVE about depression

and suicide has resonated with many young people.

Some of her personal documentaries include Louie, Louie: A Portrait in Parkinson_x0019_s, the

personal journey of her family_x0019_s struggle to cope with their father_x0019_s 30-year battle with the

debilitating effects of Parkinson_x0019_s disease. and The
---
Industry Awards

Film and Television Gracie Award. She is one of the founders and past president of Women In Film

_x0013_ Dallas, is past president of the steering committee of New Day Films, a nationally known

independent film cooperative, and was an artist-in-residence at the University of Texas at Dallas. .

She is a founding member of Women In FilmDallas and member of New York Women In Film. She

is a member of Leadership America, Leadership Texas, the Dallas Summit and the Dallas

Producer_x0019_s Association.
Professional Groups

Other
Other Professional Groups

Women In Film.Dallas, New Day Films, Dallas Producers Assn.
Content Types

Documentary
Occupations

Director, Distributor, Producer
Business Types

Nonprofit
You are not logged in and thus only viewing a small portion of this profile. Members can log in to view the entire profile.