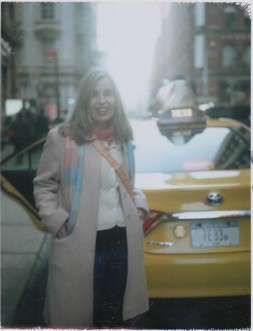 Address

31-28 29th Street , Apartment 6G,
Astoria, NY, 11106, United States of America

Email

Web Links
Sascha Just
Freytag Productions
Professional Credits

Writ/Dir:

ELLIS, in production

Heirs, 2015

Big Chief, 2015

Trip, 2010

Three, 2008

152nd Street, 2005.

Like A Wolf, 2003.

Don't Spill The Sugar, 2002

Director:

Deborah - radioplay 2004.
Industry Awards

Jazz & Heritage Foundation Grant, 2018 & 2019

Bj√?∆?√?¬∂rn B√?∆?√?¬§renheim Fellowship, 2016

Gilleece Fellowship, 2008

Vera Roberts Excellency Fellowship, 2006

Chico Cazinoir Community Spirit, 2006

Artist in residency in Ahrenshoop
Occupations

Director, Researcher, Writer
Countries Worked In

Germany
Foreign Languages Spoken

German
You are not logged in and thus only viewing a small portion of this profile. Members can log in to view the entire profile.