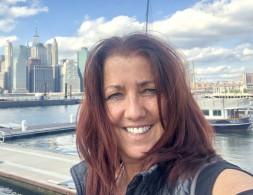 Phone

Home: 917 601-5605
Office: 212 472-8183

IMDB Link
Joan G Bostwick
DGA UPM/AD
Houndogfilms
---
Full Bio
DGA Member (1996)

SAG- AFTRA

Brooklyn born, grew up in an entertainment family.

Currently working as a DGA Production Manger and 1st Assistant director. My long term goal is to write, direct produce my own projects. Currently in development.
---
Professional Credits

DGA Production Manager, Assistant Director

Films, TV, Commercials.
Crew Up Survey

Willing To Travel: Yes
Has Own Equipment: Yes
Has Insurance: No
Other Languages: No